MoneyGeek's Take: Is Aflac Right for You?
Aflac life insurance is best for people who are looking for an affordable and comprehensive term, whole or final expenses life insurance policy. It is a popular choice for individuals, families and businesses and provides financial security and peace of mind in the event of death, disability or critical illness. With its portable or group policies, employees can take the coverage when they change jobs or retire.
In contrast, those looking for universal life insurance may not find the provider's offerings attractive. State Farm might be a better option if you need this type of coverage.
At a Glance: Aflac Life Insurance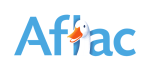 pros
Offers options that don't require you to answer medical questions
Has juvenile life insurance
cons
Doesn't offer online quotes
Limited life insurance policy information on their website
Accelerated Death Payment has exclusions
COMPANY HIGHLIGHTS
Founded in 1955, Aflac is a well-established provider of supplemental life insurance for individuals, families and businesses. The company insures over 50 million people. It offers a range of different life insurance products, including term life, whole life, final expense and guaranteed-issue insurance of up to $50,000, to meet the needs of different customers.
Aflac also offers accident, vision and short-term disability insurance, as well as other services like cancer insurance and critical illness insurance. Aflac products are available through independent agents, and customers can contact Aflac directly to learn more about their coverage options. Data from the National Association of Insurance Commissioners (NAIC) shows that Aflac's complaint index is over twice the national average, with a 2.97 rating.
Although Aflac lacks an online quote system, customers can take advantage of its calculator to get an estimate of what their premiums might be. Potential policyholders can also get help from a customer service representative.
Compare Life Insurance Rates
Ensure you're getting the best rate for your life insurance. Compare quotes from top providers to find the most affordable life insurance coverage for your needs.
Offers term life insurance up to a maximum of $500,000.
Aflac offers juvenile coverage lasting up to the child's 25th birthday.
Options for Aflac no-exam life insurance for both term and whole life insurance.
Aflac Policy Options Explained
According to the Life Insurance Marketing and Research Association's (LIMRA) 2022 Insurance Barometer Study, 68% of respondents reported feeling more financially secure after obtaining life insurance. Aflac provides multiple life insurance options for you to choose from. Explore all of the options and determine which one is the best for your family's needs.
Term Life Insurance Options From Aflac
Term life insurance is a type of life insurance policy that provides coverage for a specific period of time, typically between 10 and 30 years. It pays a death benefit to your beneficiary if you die during the term of the policy.
Aflac offers term life insurance policies that provide coverage from 10 to 30 years, with the option to renew at the end of the policy term. The policy can be tailored to meet your needs and budget, with a variety of options for coverage amounts and payment terms.
This policy provides coverage for a fixed period of 10, 20 or 30 years. The premiums are locked in for the duration of the policy, and the death benefit remains the same.​​

The policy can be renewed at the end of each year, and the premiums can be adjusted.

Allows you to increase your coverage and scale up your death benefits during the term.

Decreased term life insurance allows you to adjust your coverage as your needs change. As the name suggests, the death benefit decreases over the course of the term.

Group Term Life Insurance

Group term life insurance is a type of term life insurance offered through a group policy. Employers typically offer it as a voluntary benefit and cover all employees who opt in. Employees can take this plan with them if they retire or change jobs.

Juvenile Term Life Insurance

Term life insurance for kids under 25 is available with no medical exam necessary.
Aflac determines your term life insurance rates based on factors such as age, lifestyle, medical history and desired coverage.
A term life insurance policy is best for individuals who need life insurance coverage for a specific period of time, such as parents with young children who may not need life insurance coverage in the long run. It is also a great option for individuals who cannot afford a permanent life insurance policy.
Whole Life Insurance Options From Aflac
Unlike term life, whole life insurance is a type of permanent life insurance that provides coverage for the insured's lifetime rather than just a set period of time. It is designed to provide a guaranteed death benefit, as well as a guaranteed cash value that accumulates over time.
Aflac's whole life coverage is available, with no medical exam required. The cost will vary based on your lifestyle and history.

Juvenile Whole Life Insurance

Aflac also offers whole life child insurance policies. The whole life insurance provides coverage with no medical exams required until age 25. Premiums for this coverage type depend on age, medical history, lifestyle and location.
Whole life insurance is a great option for individuals who are looking for long-term life insurance protection and a guaranteed cash value. It is also a good option for parents who want to provide life insurance coverage for their children that will last until adulthood.
Final Expense Insurance Options From Aflac
Final expense insurance is a type of whole life insurance policy for seniors. It helps to cover the cost of funeral and burial expenses and other costs associated with end-of-life expenses. It is usually purchased as a whole life insurance policy, which means the death benefit is guaranteed and will not decrease in value over time.
This plan is available for individuals ages 45 to 80, with a minimum benefit of $5,000 and a maximum of $50,000. In case of accidental death, full benefits are paid to the beneficiary. For non-accidental death, the premium paid over the years will be refunded to the beneficiary.

This plan is available for individuals ages 45 to 75, with a minimum benefit of $2,000 and a maximum of $25,000. The beneficiary will receive a limited benefit if the insured dies non-accidentally within the first two years. After the first two policy years, the full death benefit is paid to the beneficiary in the event of any death (accidental or non-accidental).
Final expense insurance is a good option for seniors who want to ensure that their funeral and burial expenses are taken care of. It is also a good option for those who want to leave something behind for their loved ones since the policy can provide a lump sum of money to help with any end-of-life expenses.
Compare Life Insurance Rates
Ensure you're getting the best rate for your life insurance. Compare quotes from top providers to find the most affordable life insurance coverage for your needs.
Aflac's Life Insurance Riders
A rider is an additional feature or provision that can be added to a life insurance policy to modify or supplement the existing coverage. Aflac offers a variety of riders that help individuals customize their life insurance policies to meet their needs. Riders can vary by state, so talk to an Aflac agent in your state to determine what options are available to you.
Rider

Description

Accelerated Death Benefits Rider

Those certified as having a terminal illness with a life expectancy of fewer than 12 months
can receive up to 50% of the death benefit.

Accidental Death Benefit Rider

This rider provides full payment of the base policy's face amount in the event of accidental
death.

Aflac policyholders can get up to $15,000 in life insurance for each dependent child up to
age 25.

Waiver of Premium Benefit Rider

Your policy premiums will be waived if you become totally disabled according to the
provisions of the policy.

Spouse 10-Year, 20-Year or 30-Year
Term Life Insurance Rider

Aflac will pay up to 50% of the life insurance policy's face value, not exceeding $50,000, for
coverage on the named insured's spouse.
How to Get Aflac Life Insurance
Once you have chosen the most suitable Aflac life insurance policy for you, the next phase is to submit an application. To buy life insurance from Aflac, follow these steps, and find out what to do if your application for coverage is rejected.
How to Buy Life Insurance From Aflac
1
Do Your Research
Buying life insurance from Aflac may be a confusing process for a first-time buyer. MoneyGeek recommends that you do your research to find the best product for you. You can use their agent locator tool by entering your postal code to find an agent near you. You can also contact an Aflac representative at 1-855-782-5850 to get your rates.
2
Compare Quotes
Comparing quotes from different companies is important to get the best rate.
3
Health Check
When you apply for a policy, you might be asked health status-related questions based on the type of coverage you want, as factors such as your age, health history and lifestyle will affect your eligibility and rate. Make sure to provide accurate information when answering these questions.
4
Approval
Once your application is approved, sign the policy documents and pay the required fees to activate your policy.
What to Do if Aflac Insurance Denies You Coverage
1
Contact Your Broker
Don't give up if Aflac turns down your application. Talk to your agent to learn why.
2
Lifestyle Changes
Consider making lifestyle adjustments before reapplying.
3
Explore Other Options
You can also research other life insurance alternatives, such as guaranteed acceptance insurance. These plans tend to be more expensive and restrictive, but they can be easier to purchase. With some research, you will be able to find the life insurance policy that is suitable for your needs.
Frequently Asked Questions About Aflac Life Insurance
MoneyGeek provided answers to some of the most frequently asked questions regarding Aflac's life insurance policy.
Life Insurance
Life Insurance