With interest and demand for electric vehicles on the rise, MoneyGeek looked at insurance premiums — along with their combustion equivalents, when applicable — to find out how much more electric vehicle owners pay for auto insurance. Of the electric vehicles MoneyGeek used in its study, annual insurance premiums ranged from slightly over $1,300 to over $3,500.
Loading...
Which Electric Vehicles Are the Most Expensive to Insure?
Topping the list as the most expensive electric vehicle to insure is the 2021 Porsche Taycan at $3,567. That's 1.5 times more than the $1,424 average annual cost of car insurance. The next three highest electric vehicle insurance rates are all 2021 Tesla models: the Tesla Model Y for $1,901, the Tesla Model X for $2,885 and the Tesla Model S for $3,022.
At the lower end of insurance costs is the electric Hyundai Kona. The typical yearly insurance premium for this vehicle is $1,339 — just under the national average. However, these rates still don't beat the popular, gas-powered Honda Accord, which costs $1,234 annually to insure. Even lower in costs is another combustion favorite — the Toyota Camry — which costs $1,267 to insure per year.
Most Expensive Electric Vehicles to Insure
| | Vehicle | Year | Annual Premium |
| --- | --- | --- | --- |
| 1. | Porsche Taycan | 2021 | $3,567 |
| 2. | Tesla Model S | 2021 | $3,022 |
| 3. | Tesla Model X | 2021 | $2,885 |
| 4. | Tesla Model Y | 2021 | $1,901 |
| 5. | Audi E Tron | 2021 | $1,893 |
| 6. | Volvo XC40 Recharge | 2021 | $1,886 |
| 7. | Tesla Model 3 | 2021 | $1,855 |
| 8. | Ford Mustang Mach E | 2021 | $1,784 |
| 9. | BMW I3 | 2021 | $1,700 |
| 10. | VW ID.4 | 2021 | $1,679 |
| 11. | Hyundai Ioniq | 2021 | $1,612 |
| 12. | Chevy Bolt | 2021 | $1,536 |
| 13. | Kia Niro EV | 2021 | $1,480 |
| 14. | Nissan Leaf | 2021 | $1,477 |
| 15. | Kia Soul EV* | 2020 | $1,476 |
| 16. | National Average | | $1,424 |
| 17. | MINI Electric | 2021 | $1,386 |
| 18. | Hyundai Kona | 2021 | $1,339 |
*2021 insurance data not available.
Teslas Cost More to Cover Than the Majority of Electric Vehicles
Teslas are amongst the most expensive electric vehicles to insure. MoneyGeek's review of 17 EV models found that 3 of the 5 electric cars with the highest insurance costs were the Teslas — specifically, the Tesla Model Y, the Tesla Model X and the Tesla Model S.
Generally, the more your car costs, the more expensive it is to insure — this is part of why Tesla premiums are higher-than-average. Another reason insurance is so costly for Teslas is that repair and maintenance costs tend to be much higher than most vehicles'.
A 2015 study by the Insurance Institute for Highway Safety (IIHS) reported that the Tesla Model S had higher claim frequencies, claim severities and overall losses than comparable large luxury cars.
The higher claim severity was thought to be attributed to the car's battery replacement cost — a whopping $16,000. Kelley Blue Book reports that a battery replacement for the average vehicle runs between $45 to $250.
Insurance costs for Teslas are significantly higher than most other vehicles in their combustion categories. View the graph below to see how the insurance costs of each Tesla model compare to other cars in the same category.
Why Do Electric Vehicles Cost More to Insure?
Car insurance costs for electric vehicles tend to be much higher than combustion vehicles. But why are premiums so much higher for these cars?
In general, insurance for electric vehicles isn't based on the same principle as traditional cars, explains Miranda Yan, the co-founder of VinPit, a car data company that helps users run searches about vehicle information or history.
According to her, there are a few key reasons why electric vehicles tend to cost more to insure:
1
They tend to be more expensive than combustion vehicles.
On average, electric vehicles cost more than combustion vehicles. MoneyGeek found that the Fair Price of the electric version of a car model is 50% higher than that of its gas-powered counterpart.
2
They're more vulnerable to damage in accidents.
"There are many sensor-based applications [in electric vehicles]; thus, they are more vulnerable to getting damaged in accidents," says Yan.
3
When parts are damaged, they're more likely to be replaced than repaired.
Yan notes that EVs usually have varied size components and sensory-based parts that are generally not repaired and recommended to be replaced. "Insurance companies consider that the parts of electric vehicles, if in an accident, will likely need to be replaced, not repaired. That will increase the cost of the [expense], which will be paid by the insurance company," she says.
4
Their parts are more expensive to replace.
"The increased price of the part will also increase the repair cost to the insurer," Yan notes. For example, an advanced, engineered battery costs more for insurance companies to cover. On average, those batteries can cost about $7,350 to replace. That's because the materials needed to power the battery and give it more energy are often expensive.
5
They're more likely to be considered totaled.
"Because the market is still new for electric cars, part suppliers are less likely to lead to a less competitive market, making the parts costlier," Yan says. "EVs are more expensive to repair, and in some cases, they may exceed Insured Declared Values as the market is not yet evolved to make the availability of the part radially, which increases the cost abruptly. Also, generally, it takes more time to repair and needs a different set of skilled technicians. Due to these constraints, they are considered totaled [more often after an accident]."
Comparable Make Model Analysis
On average, electric vehicles have significantly higher insurance costs than gas-powered cars. This difference is most apparent when you compare the insurance costs of electric vehicles and their combustion counterparts. MoneyGeek found that, on average, insurance for electric cars tends to cost 15% more than it does for a comparable combustion model.
Electric Vehicle Insurance Cost Compared to Combustion Counterparts
| Electric Vehicle | Combustion Vehicle | Electric Premium Increase |
| --- | --- | --- |
| Audi E Tron | Audi Q5 | 17.11% |
| Ford Mustang Mach E | Ford Mustang | 8.87% |
| Hyundai Kona | Hyundai Kona | 10.18% |
| Kia Soul EV | Kia Soul | 16.26% |
| MINI Electric | MINI Cooper | 6.50% |
| Volvo XC40 Recharge | Volvo XC40 | 40.82% |
MoneyGeek also found that the Fair Price for a model's electric version is 50% higher than its gas-powered equivalent. The table below shows the relationship between a vehicle's purchase price and insurance premiums and demonstrates how much higher insurance costs are for electric cars.
Which Insurers Offer the Best Rates on Electric Vehicles?
Although insurance rates for EVs are often higher, many providers still offer competitive car insurance rates.
MoneyGeek's review of 17 electric vehicle models showed that USAA offers the lowest rates across the board for an annual premium. However, keep in mind that this company only serves current military members, veterans and their families. The next most affordable provider is State Farm, followed by Progressive.
To find the cheapest car insurance, be sure to compare rates from several providers. Rates can vary by location and other factors like your unique driving record. Also, different insurers charge different rates for specific car models.
Insurance discounts can lower the cost of your annual premium. While the savings offered by each insurer can vary, most companies have bundling, safe driving and good student discounts that make it more affordable for many drivers. MoneyGeek recommends finding all available discounts a provider has and comparing quotes with other insurance companies to find the best rate.
Average Electric Vehicle Insurance Costs By Company
| Provider | Average Premium |
| --- | --- |
| USAA | $1,576 |
| State Farm | $1,646 |
| Progressive | $1,667 |
| GEICO | $1,771 |
| Allstate | $2,707 |
Can Electric Vehicles Help You Save In Other Ways?
While insurance costs may be more expensive, owning an EV may save you money in some ways that conventional cars can't.
Electricity costs less than gas. In many cases, it's cheaper to charge an EV than it is to fill a standard vehicle. However, electric utility costs are different from state to state. Battery capacity and battery size also vary, as can gasoline prices by state and miles-per-gallon (mpg) of gas-powered automobiles — these factors can all affect how affordable it is to run an electric vehicle compared to a combustion car.
EVs have lower maintenance costs. Because EVs operate on a single component — the electric motor — they don't have as many mechanical parts as gas-powered cars. That means less periodic maintenance services are required. Maintenance for EVs is estimated to cost $330 less than gas-powered vehicles on average annually.
You may qualify for government stimulus packages. There are many incentives for EV drivers on the state and federal level. Some of the perks can include:

A federal tax credit for plug-in electric vehicles (PEV) with certain terms
Tax credits and purchase rebates
Emission testing exemptions
Reduced utility charges or rebates for charging EVs
High-Occupancy Vehicle (HOV) lane access
Legislative support for EV purchases or mandated fleet requirements
Reduced licensing, registration or road use fees — although other states charge EVs additional fees

EVs are better for the environment. Emissions from the life cycles of EV batteries are typically less than an internal combustion engine vehicle. However, it's important to also consider the way the electricity used to power an EV was generated, as these sources of electricity can also cause emissions. Fortunately, emissions from electricity generation are decreasing in some areas. They've fallen 38% since 1990 in the UK, according to an analysis by Carbon Brief. This decline has been largely attributed to a cleaner electricity mix based on gas and renewables instead of coal.
There are many factors to consider when weighing the benefits of an electric vehicle. The high insurance costs and purchase prices of some EVs may be unappealing to some drivers. However, different factors may be more important to others — like potential savings that can come with long-term ownership, such as fewer trips to the mechanic, reduced gas costs, government incentives and a lower carbon footprint.
Methodology
For this analysis, MoneyGeek collected data from Quadrant Information Services, Kelley Blue Book and Edmunds.com. We analyzed insurance premiums for various make, model and vehicle year combinations from national insurance providers in locations across the country.
The average driver profile is based on the following persona:
40-year-old male
Clean driving record
Comprehensive and collision coverage of 100/300/100 with a $1,000 deductible
12k miles driven annually
The comprehensive and collision selection provides coverage of $100,000 bodily injury liability per person, $300,000 bodily injury liability per accident and $100,000 property damage liability.
About Erin C. Perkins
---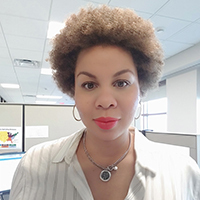 ---