Supplemental life insurance is an optional add-on that employees can purchase to increase their basic life insurance coverage. Breadwinners can use this option as a cost-effective way to provide more life insurance coverage to their family, as basic life typically covers the bare minimum for funeral expenses.
Postal and governmental employees get Federal Employees' Government Life Insurance (FEGLI), which grants postal employees free coverage, and government employees pay two-thirds of the cost. Optional supplemental life is an upgrade add-on you can choose at your own expense.
Table of Contents
Supplemental life insurance is coverage you buy in addition to basic life insurance provided by an employer or affiliate group.
The coverage may not be portable, meaning you might not be able to take it with you if you leave your job.
It usually costs less than individual term life, and you might not have to answer health questions to be approved.
Compare Life Insurance Rates
Ensure you are getting the best rate for your insurance. Compare quotes from the top insurance companies.
What Is Supplemental Life Insurance?
Supplemental life insurance is what employers and affiliates offer as voluntary or optional life insurance. Unlike basic life insurance, which is typically free or cheap, supplemental life is more expensive but still available with group rates. In comparison, an individual term life policy would cost, on average, $151 per year for a healthy 30-year-old buying $100,000 in 20-year coverage. Only certain people are eligible for supplemental life insurance.
People that qualify for basic life insurance
| Eligible for Supplemental Life Insurance | Details |
| --- | --- |
| | Employee supplemental life insurance upgrades the basic life insurance offered through employer-sponsored benefits as part of a compensation package. Also called group life insurance, supplemental life insurance through an employer is only available if you also get basic life coverage. It is typically capped to equal the underlying basic life coverage. |
| | Federal employees can purchase optional insurance after they are automatically enrolled in basic life insurance. These employees can buy optional insurance with coverage amounts up to five times their annual base pay, rounded to the nearest $1,000. Federal employees can also purchase supplemental spouse life insurance and supplemental child life insurance, with up to $25,000 for the spouse and $12,500 per eligible dependent. |
| | Postal employees get the same insurance options as federal employees. However, postal employees get free basic life insurance coverage. For postal and other federal employees, the government pays an extra benefit to the beneficiary if the insured dies before age 45, even if they do not elect optional insurance coverage. |
OPTIONAL LIFE INSURANCE
Optional life insurance for federal employees is the same as supplemental life insurance for private sector employees. It offers employees a way to purchase additional life insurance at a rate cheaper than buying it as an individual, in which case health can also affect the premium. Unless federal employees waive basic life insurance, they are automatically enrolled in this and eligible for optional insurance.
What is basic life insurance?
How Does Supplemental Life Insurance Work?
Supplemental life insurance works by providing employees more coverage than the barebones basic life insurance coverage that may not meet the needs of breadwinners and high-income earners. After selecting basic life insurance coverage, the employee will have the option to add supplemental life coverage.
A supplemental life plan can be an affordable, faster and easier way to get more coverage without meeting the strict requirements most traditional life insurers require of applicants. Several qualities of supplemental group life insurance make it attractive to employees.
Supplemental is voluntary life insurance, so you only buy it if you want. If you want supplemental coverage, it's not automatic, and you'll have to pay for it, usually through payroll deductions.

Typically, there is no medical exam and few health questions for voluntary life insurance. You should only have to fill out a form and accept the terms, payment frequency and cost to get approved for coverage.

Cheaper than individual policies

Group life insurance is cheaper than individual policies because rates are determined by the employee demographics, life expectancy and expected claims, rather than each individual's age, gender and health status.

Some voluntary term life insurance policies are convertible, which means you can convert them to individual whole life insurance policies. If this option is available, your rates will probably increase, but you can keep your policy even if you leave your employer.

Some supplemental group life insurance policies can include your spouse and dependent children. There are caps on the amount of coverage, which is usually a percentage or dollar amount based on your basic life insurance coverage amount.

Most supplemental life policies depend on your job. If you leave your employment, whether voluntarily or involuntarily, you can't keep your benefits, including voluntary life coverage. However, some policies are portable, meaning you can take them with you and pay for them directly instead of through payroll deductions.
MONEYGEEK EXPERT TIP
When comparing supplemental life insurance vs. term, the main difference is supplemental is group employer-sponsored life insurance, while term insurance is an individual life policy. Supplemental rarely has a medical exam, while term usually does.
If there are health questions on the application, they are typically minimal with supplemental but detailed with term life. Supplemental life coverage is also cheaper than individual term, as it's based on group rates rather than individual health.
How Much Does a Supplemental Life Insurance Policy Cost?
How much a supplemental life insurance policy costs depends on several factors, including the group demographics, past and expected claims, policy design and life expectancy of the employees.
Rates differ for each group, just like for each individual getting life insurance. However, basic life insurance is usually cheap or may even be free for employees. Individual term life rates cost more, averaging $232 for men and $210 for women for 10 years of coverage.
| Factor | Description |
| --- | --- |
| Group demographics | The base rate for each individual is determined by group demographics. These demographics include the ages of all employees, prior claims and the state where the business is located. |
| Age | The cost of coverage is based on the age of the individual at the time of applying. Rates can increase with age. |
| Gender | Rates may be divided up by gender, affecting how much each employee pays for coverage. |
| Tobacco status | Like individual life insurance customers, supplemental group life insurance may be more expensive for tobacco users than non-smokers. |
| Benefit amount | The amount of coverage you buy will also affect how much you pay. The more you choose, the more you'll pay for voluntary life insurance. |
MONEYGEEK EXPERT TIP
Optional life insurance is worth it if your basic life insurance coverage is not enough, especially when it's cheaper than individual term life rates you can get elsewhere.
Do You Need Supplemental Life Insurance?
Supplemental employer life insurance is not for everyone but can be a great add-on to increase coverage if basic life isn't enough.
Those who are breadwinners with people depending on their income are great candidates for supplemental life insurance through an employer. Those who need coverage for their spouse or dependent children for specific reasons like paying for final expenses may also be.
1
You have a family
If you were to die with just basic life insurance, it might not be enough to protect your family. Buying supplemental life insurance can fill the gap.
2
You need final expense coverage
Supplemental life insurance can pay for your final expenses, including funeral costs, so your loved ones won't have to pay.
3
You're caring for an aging parent
Even if you don't have a spouse or children, you may take care of an aging parent who depends on your income. Voluntary life insurance can help with their care after you're gone.
4
You're the breadwinner
Suppose you're the sole income earner in your family. In that case, supplemental life insurance can help your family maintain their current lifestyle, which allows your spouse to focus on your children after you pass away.
5
You got a promotion
A promotion also comes with a salary increase. Bumping up your supplemental coverage or adding it to upgrade your basic coverage will match your new salary.
6
Your child wants to go to college
College is expensive, especially if you have more than one child. Supplemental life coverage could pay for your child's future college costs if you were to die before they graduate high school.
MONEYGEEK EXPERT TIP
Unless you have no dependents or someone reliant on your income, basic life coverage typically isn't enough. That's why supplemental life plans are essential to an employee's benefits package.
Compare Life Insurance Rates
Ensure you are getting the best rate for your insurance. Compare quotes from the top insurance companies.
How Much Supplemental Life Insurance Do You Need?
Most life insurance professionals use the rule of thumb of 10 times your annual base salary as an easy way to calculate how much life insurance coverage you need. However, that might not be enough, or it could be too much coverage. Consider three other ways to compute your life insurance needs:
Ten times your salary plus college expenses: Add the average cost of college tuition and fees to 10 years of your salary.
DIME formula: Short for debt, income, mortgage and education, DIME can help you tally up these expenses to add to your annual salary calculation.
Human Life Value: This calculation determines the financial value of your life if you were to die today to help you determine life insurance needs.
Frequently Asked Questions
Supplemental life insurance doesn't have to be confusing or complicated. Here are some of the most common questions about voluntary life insurance coverage.
About Mandy Sleight, Licensed Insurance Agent
---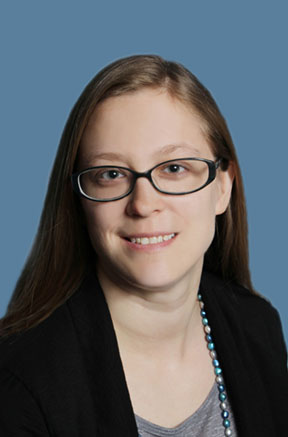 ---