Calculating the cost of health insurance involves looking at location, age, chosen plan type, unique health care needs and the number of people covered by the plan.
MoneyGeek helps you find the best health insurance in Flint, balancing costs, customer service ratings and plan options. We also found the cheapest health insurance for consumers who want to prioritize costs. Make sure to compare the different plan types and metal tiers and select a plan that works best for you.
METHODOLOGY
Best Overall and Runner-Up
For best overall and runner-up, MoneyGeek evaluated cost, customer satisfaction and plan data obtained from the Health Insurance Exchange Public Use Files, the National Committee for Quality Assurance (NCQA) and the National Association of Insurance Commissioners (NAIC) complaint index to establish recommendations. Categories were weighted 55% for cost, 35% for customer service and 10% for plan options.
Best Cheap
In most cases, plans were aggregated to generate the estimated costs for any given company. Although the represented data shows the average premiums for any given section, specific company plans will vary in price. Unless otherwise stated, rates reflect the cost for a 40-year-old individual.
Best Overall Health Insurance in Flint
Based on MoneyGeek's findings, the best health insurance in Flint is offered by Blue Care Network of Michigan. This insurer gained Flint's highest score of 89 out of 100, based on MoneyGeek's scoring system for having the best balance of cost, plan options, cost-sharing choices and customer service quality.
If you're looking for Michigan health insurance in a city other than Flint, refer to our guide to the cheapest health insurance in Michigan.
Best Health Insurance in Flint
pros
Offers plans at competitive price points
Outstanding customer service reputation
Available in all 83 Michigan counties
cons
Limited metal tier options
COMPANY HIGHLIGHTS
A subsidiary of Blue Cross Blue Shield of Michigan, Blue Care Network of Michigan is a nonprofit health care organization that's been around since 1988. It offers a wide range of health insurance plans to individuals and families, offering more than 40 policy options at affordable price points. Blue Care Network is offered in all 83 Michigan counties.
More than 840,000 members of Blue Care Network of Michigan consult with more than 6,300 primary care physicians and 26,400 specialists in 132 Michigan hospitals.
Health Insurance in Flint Runner-Up
The second-best health insurance provider in Flint is Priority Health. This insurer sells policies at an average of $240 per month. Based on MoneyGeek's rankings, it earned a total score of 67 out of 100, with the second-cheapest rates in all of Flint and a slightly above-average customer service rating.
Health Insurance Runner-Up
Priority Health
Priority Health has more than 30 years of history in the health care industry and is the second largest health plan in Michigan. This insurer specializes in affordable health care, including Medicare, Medicaid and marketplace health care plans for individuals and families. Its Medicare plans got a 4 out of 5 score from the NCQA.
It is also the first health insurance company in Michigan that offers a free health and well-being experience called The Wellbeing Hub, which is designed to fit the unique health care needs of its members.
HOW TO FIND CHEAP HEALTH INSURANCE
Marketplace plans are categorized into metal tiers. More valuable metals like Platinum come with expensive monthly payments but provide expansive coverage. Alternatively, less valuable metals like Bronze require lower monthly payments but cover less of your ongoing medical expenses.
If you are under 30 years old or are a low-income individual, Catastrophic plans are typically the cheapest insurance option but with limited health care coverage. If you know that you'll need more coverage, see if you can qualify for subsidies on a Silver plan.
Cheapest Health Insurance in Flint for Individuals
Health insurance costs vary between states and cities. While our choice for the best health insurance in Flint is also the cheapest, this is not always the case with other cities in Michigan.
Knowing how your premiums will affect your maximum out-of-pocket (MOOP) limit and how deductibles, co-insurance and copays affect your overall health care costs can help you find a suitable plan that works best for your budget.
If you choose a metal level like Bronze with a lower premium, these types of plans are countered by higher MOOPs. You may be able to get coverage for catastrophic events but not for routine care. A Platinum plan may require you to pay higher monthly premiums, but you usually won't worry about paying out of pocket when you file a claim.
Cheapest Health Insurance in Flint for Individuals by Metal Tier
| Metal Tier | Company | Monthly Premium |
| --- | --- | --- |
| | Blue Care Network of Michigan | |
| | | |
| | | |
| | | |
| | | |
| | | |
Some health insurance companies in Flint offer Expanded Bronze plans, which have slightly more coverage than Bronze and cover at least one major service before the deductible is met.
UNDERSTANDING HEALTH INSURANCE COSTS
In addition to your monthly premiums, you want to include all other costs in your total budget. The following is a breakdown of the main expenses you can expect from a health insurance plan:
Premium: The amount you pay each month in exchange for coverage.
Deductible: The amount you need to spend on health care before your insurer starts to share the cost.
Co-Insurance: Once you reach your deductible, you will start sharing the cost of a covered service with your insurer.
Copay: Some services will require you to copay a fixed amount, depending on the service you require. Copays do not count toward your deductible.
Out-of-Pocket Maximum: The maximum amount that you must spend in one policy year. Once this is met, your insurer will cover 100% of the costs.
How Age Affects Health Insurance Costs in Flint
Health insurance becomes more expensive as you get older. This is to accommodate the expected rise in your health care needs. Meanwhile, health insurance for young people is typically cheaper as they don't need as much health care as their older counterparts.
Bronze and Expanded Bronze plans are often the most affordable health insurance you can find. Since Catastrophic plans have eligibility requirements, they were excluded from the cheapest company ranking below.
Consumers opting for a lower-tiered plan should be comfortable with the in-network providers, so they don't end up paying the full cost of a health care service from an out-of-network doctor.
Cheapest Health Insurance in Flint by Age
| Age | Company | Monthly Premium |
| --- | --- | --- |
| | | |
| | | |
| | | |
| | | |
Cheapest Health Insurance in Flint for Families
Family health insurance rates are cheaper in the long run compared to the total cost of insurance if you get separate policies for each individual member. However, as you add more people to the policy, the more expensive family health insurance can get.
Take a look at the different metal levels and how much they differ as you add more members to the coverage.
Cheapest Premiums for Family Health Insurance
| Metal Tier | Family of Three | Family of Four | Family of Five | Family of Six |
| --- | --- | --- | --- | --- |
| | | | | |
| | | | | |
| | | | | |
| | | | | |
| | | | | |
| | | | | |
How to Find Cheap Health Insurance in Flint
Comparing health insurance quotes is one effective way to find cheap health insurance in Flint. When shopping for insurance, you must be able to find a comfortable balance between your insurance plan's coverage and cost.
Catastrophic plans and high-deductible health plans (HDHPs) come with significant deductible amounts. If you are a generally healthy individual, you might find that these options are more suitable than paying a high monthly premium for coverage that you won't be maximizing anyway.
If you have a critical illness and expect to make regular clinic visits, a high monthly premium from a Platinum plan may end up saving you more money.
SHORT-TERM HEALTH INSURANCE
According to a 2020 Statista survey, the majority (52.6%) of the Michigan population is insured by an employer. That being said, when switching between jobs, you may have gaps in your coverage. In this case, you may need temporary health insurance. Getting off of your parents' insurance is another common case where you might need temporary coverage.
Short-term health insurance usually doesn't cover pre-existing conditions and many other essential benefits. As they come with lower monthly payments, it tends to make the cost of treatment high. These types of plans also won't be approved for subsidies and tax credits.
Health Insurance Subsidies and Income-Based Assistance
There are various health care assistance programs in Michigan available to children, pregnant women, adults and families. Low-income earners can find health insurance at a lower cost through subsidies and income-based assistance. Health insurance subsidies are typically offered to those whose income is at least 100% and up to 400% of the federal poverty level. However, the American Rescue plan suspended the income limits for health insurance subsidies in 2022, resulting in health insurance becoming more widely available to consumers.
Finding the Best Health Insurance in Flint
In Flint, the best medical insurance is also the cheapest. However, this may not always be the case for all cities and states. For consumers who expect frequent health care, getting the cheapest tier with low premiums and high deductibles will usually end up costing more.
Tips for Finding the Right Coverage for You
Health insurance plans should be able to provide the right kind of coverage tailored to your health care needs. Below is a step-by-step guide that helps you find the right coverage.
1
Know Where to Start
Health insurance can be obtained in several ways. You can get health insurance through work, your parents (if under 26), the marketplace, insurance companies or the government.
2
Mark the Enrollment Deadlines
Marketplace plans can be purchased during a certain enrollment period. In Michigan, open enrollment runs from November 1 to January 15. When starting a new job, moving, getting married, having a baby and many other instances of life change, you may qualify for special enrollment at least 60 days after the life event.
3
Understand Your Health Care Needs
Health care plans should be tailored to your preferences and needs. You can quickly check what coverage is included in or excluded from the plan through the summary of benefits. Make sure that if you have preferred physicians, they are in-network providers in your chosen plan.
4
Review Costs
Aside from monthly premiums, you want to also review your deductibles, copays, co-insurance and out-of-pocket maximums to get a full picture of your health care costs.
Choosing a lower premium correlates with higher out-of-pocket maximums. Higher premiums mean you're getting more coverage.
Between co-insurance and copays, copays with a fixed amount are often better.
If you don't have an idea of the average cost, a good starting point is a Silver plan.
5
Check Your Prescriptions
Prescription medicine can have eligible discounts or lowered prices on certain plans. It can help you save by looking for a plan that offers such benefits.
6
Choose Your Plan
Only sign up for a policy once you find a perfect balance of benefits and costs for your needs.
Frequently Asked Questions About Health Insurance in Flint
Shopping for health insurance in Flint can be overwhelming if you don't know where to look. Here are some of the frequently asked questions to guide you in your quest to find the right coverage for your circumstances.
About Brenna Kelly, Licensed Health Insurance Agent
---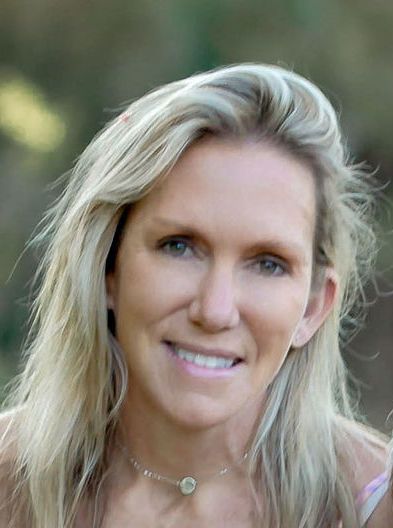 ---