Non-owner car insurance offers basic auto liability coverage for consumers who don't own a car but still drive. This insurance is perfect for drivers who frequently borrow vehicles or benefit from continuous auto insurance coverage. It can also assist drivers in reinstating suspended or revoked licenses after a traffic violation, like a DUI.
Louisiana drivers can rely on GEICO as the most cost-effective non-owner car insurance provider, striking the ideal balance between affordability and exceptional service. For Louisiana drivers seeking non-owner car insurance following a traffic offense, MoneyGeek recommends State Farm for cheap policies.
Non-Owner
Car Insurance
Louisiana
2023
Cheapest Non-Owner Car Insurance in Louisiana
MoneyGeek's analysis found that GEICO and State Farm are the top two companies offering Louisiana's most affordable non-owner car insurance.
Drivers with clean records: GEICO ($57 per month)
Drivers with violations: State Farm ($79 per month)
On average, drivers with violations on their records can expect to shell out an extra $22 per month compared to consumers with clean driving histories.
Cheapest Non-Owner Car Insurance With a Clean Driving Record in Louisiana
GEICO and State Farm are Louisiana's cheapest non-owner auto insurance providers for residents with perfect driving records.
GEICO: $57 per month
State Farm: $70 per month
At about $48 monthly, USAA outperforms its competitors in terms of affordability. However, this insurer is exclusively for veterans, active military personnel and their close relatives.
The state's average rate for cheap non-owner policies is $64 per month, significantly more expensive than the national monthly average of $43.
Compare Insurance Rates
Ensure you're getting the best rate for your insurance. Compare quotes from the top insurance companies.
LOUISIANA MINIMUM INSURANCE REQUIREMENTS
Louisiana's car insurance coverage requirements extend to non-owner car insurance too. Policies must include the following minimums:
$15,000 for bodily injury liability per person
$30,000 for bodily injury liability per accident
$25,000 for property damage liability per accident
While these limits satisfy the legal mandate, they may not offer appropriate protection for all drivers. Considering your preferred coverage level is an essential step before signing up for a policy.
Cheapest Non-Owner SR-22 Car Insurance in Louisiana
State Farm and GEICO offer the lowest average rates for Louisana drivers seeking affordable non-owner SR-22 car insurance.
State Farm: $79 per month
GEICO: $96 per month
Louisiana's military community can obtain low-cost SR-22 insurance through USAA at about $71 per month. Drivers with violations, such as DUIs or at-fault accidents, may be required to file an SR-22. These severe traffic offenses can result in increased insurance rates for consumers.
Louisiana's most affordable SR-22 non-owner car insurance policies average $88 per month, higher than the national average of $59.
WHAT IS SR-22 INSURANCE?
An SR-22 is not a type of car insurance. When people mention "SR-22 car insurance," they are actually referring to a form. Your insurer files this form to the Louisiana Office of Motor Vehicles to verify that you have met the state's minimum level of insurance coverage. Louisiana typically requires an SR-22 after a severe driving violation, such as an at-fault accident or a DUI.
What Is Non-Owner Car Insurance?
Non-owner car insurance is a specialized insurance policy for individuals who frequently drive vehicles they don't own, such as rentals or borrowed cars. In Louisiana, these plans provide liability coverage for property damage or bodily injury to others if you are at fault in an accident. However, it doesn't cover damages to the vehicle you drove or your personal injuries. See the table below to explore the coverage differences between non-owner car insurance and a full coverage policy.
| Policy Coverage | Full Coverage | Non-Owner |
| --- | --- | --- |
| | | |
| | | |
| Personal injury protection | | |
| Uninsured/underinsured motorist | | |
| | | |
| | | |
| | | |
Average Cost of Non-Owner Car Insurance in Louisiana
In Louisiana, the average monthly cost of car insurance for non-owners is $69, significantly higher than the national average of $43 per month. However, personal factors like age, the vehicle's make and model and your driving record can impact your insurance premiums more than your location.
Non-Owner Car Insurance Cost Comparison: National vs. State
National Average Cost
Monthly Premium
$43
Louisiana Average Cost
Monthly Premium
$69
On average, non-owner car insurance in Louisiana is:
$26 more
This is 60% more expensive.
Best Non-Owner Car Insurance in Louisiana
The best non-owner auto insurance providers in the Pelican State are:
GEICO: MoneyGeek score of 70 out of 100 ($57 per month)
State Farm: MoneyGeek score of 64 out of 100 ($70 per month)
Progressive: MoneyGeek score of 47 out of 100 ($99 per month)
MoneyGeek's company analysis considers cost-effectiveness, J.D. Power's customer satisfaction ratings and AM Best's financial resilience assessments. Below, we summarize our reviews of these top three industry providers to aid you in choosing the perfect insurer for your driving profile.
MoneyGeek Top Pick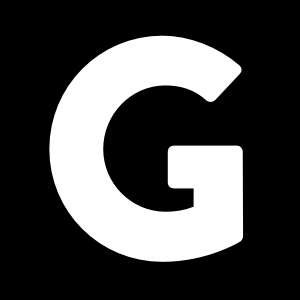 GEICO
GEICO provides affordable premiums and boasts an A++ financial rating from AM Best. Reasonable prices and solid financial standing are essential for ensuring that customers receive reliable protection without sacrificing value. GEICO also provides several unique coverage options, including mechanical breakdown insurance, which covers new car repairs better than most extended dealer warranties. This insurer caters to diverse driver profiles, including young drivers, drivers with a history of traffic violations and consumers seeking full or minimum coverage policies.
Runner-Up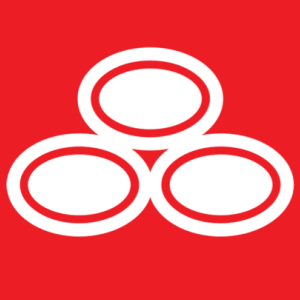 State Farm
State Farm offers inexpensive auto insurance for most driver profiles, including teen drivers and drivers with traffic violations. It also provides various discounts to help customers save on their premiums. These include deals for bundling plans, discounts for insuring multiple vehicles, rewards for safe driving, anti-theft system installation savings and defensive driving discounts. One caveat to consider is that this company has an average customer satisfaction rating and receives more complaints than most insurance companies in the country.
Third Place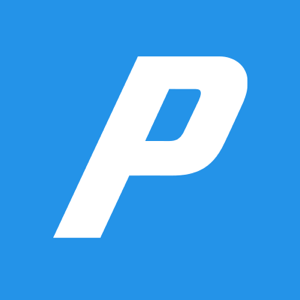 Progressive
Progressive is an auto insurance provider that stands out for its reasonable pricing, attentive customer service and extensive coverage options, such as custom parts equipment coverage. It also provides rideshare insurance for drivers working with Uber or Lyft.
The company demonstrates its commitment to consumers by catering to a wide range of drivers, offering various policy choices to suit individual needs. However, Progressive can be a relatively expensive insurer for young drivers. Generous discounts, like good student, safe driving, pay-in-full and paperless discounts, can offset your rates.
Should You Get Non-Owner Car Insurance in Louisiana?
Non-owner car insurance policies in Louisiana cater to a specific group of drivers who don't own a vehicle but still require coverage. The following types of drivers may find non-owner car insurance particularly beneficial.
Who Should Consider Non-Owner Car Insurance?
A non-owner car insurance policy provides car borrowers with essential liability coverage, protecting both the borrower and the car owner in case of accidents or damages. This added layer of protection can grant peace of mind for both parties, ensuring that the borrower can drive responsibly without burdening the car owner's insurance policy or risking financial losses.

Non-owner car insurance policies offer liability coverage that supplements the insurance provided by rental car companies. This additional coverage can help renters avoid costly fees and potential gaps in protection, ultimately saving money and providing a sense of security. With a non-owner policy, you can confidently hit the road when traveling or moving.

Drivers between cars may find themselves in a transitional period where they don't currently own a vehicle but plan to purchase one in the future. During this time, a non-owner car insurance policy can provide you with continuous liability coverage, maintaining your insurance history and potentially leading to lower premiums when you eventually purchase a new car and restore your standard insurance plan.

License reinstatement seekers

A non-owner car insurance policy is valuable in getting back on track after losing your license, showcasing your financial responsibility and dedication to safe driving practices. By securing the required liability coverage through a non-owner policy, license reinstatement seekers can fulfill legal mandates and work towards restoring their driving privileges.
ONE-DAY CAR INSURANCE
Exercise caution when encountering providers offering "one-day insurance" — this product does not exist in Louisiana and may be an insurance scam. If you require temporary car insurance in Louisiana for a rental car, it's advisable to purchase rental car insurance directly from the car rental company. This practice will ensure legitimate coverage for your short-term needs and protects you from scams.
Frequently Asked Questions About Non-Owner Car Insurance in Louisiana
Below are answers to common questions about non-owner car insurance in Louisiana. These can help you better understand the state's auto insurance market and your policy options.
Auto Insurance
Auto Insurance
About Mark Fitzpatrick
---
---