Compare the Cost of Dodge Grand Caravan Insurance by Model Year and Company
Full coverage insurance for a Dodge Grand Caravan costs around $1,295 yearly, which is cheap. State Farm has the lowest-priced insurance, but rates may vary depending on the provider, vehicle type and age of the driver.
Compare Rates
Ensure you're getting the best rate. Review quotes from a top insurance company.
Advertising & Editorial Disclosure
Last Updated: 9/20/2023
Age is a primary factor influencing the cost of auto insurance. The annual cost of full coverage for a 2009 Dodge Grand Caravan for 16-year-olds is $5,365 as opposed to $1,158 for 40-year-olds. A 2020 vehicle costs a 16-year-old $6,292 annually compared to $1,394 for a 40-year-old.
MoneyGeek looked at the leading insurance companies for a Dodge Grand Caravan based on quality of service, cost and claims management since affordability should not be the only criteria to consider.
Car Insurance
Costs
Grand Caravan
2023
Average Cost and Cheapest Companies for Insuring a Dodge Grand Caravan
The average yearly insurance cost for a Dodge Grand Caravan is $1,295, but different insurance companies may impose different fees. For full coverage auto insurance, State Farm costs $1,019 annually, while Progressive costs $1,614 for an equivalent policy.
State Farm offers minimum coverage plans at the most inexpensive yearly rate of $490, while Progressive offers the most expensive insurance at $727. You can compare prices from a wide range of providers to discover the cheapest auto insurance.
Is a Dodge Grand Caravan Expensive to Insure?
Insurance for a Dodge Grand Caravan is affordable. Certain car models cost less to insure because they have lower vehicle values, lower repair costs or lower theft rates.
Best Companies for Insuring a Dodge Grand Caravan
Cost, customer service and claims handling are important to consider when selecting the best car insurance companies for a Dodge Grand Caravan. For full coverage, the best insurers for this vehicle type include:
State Farm: MoneyGeek score of 90 out of 100 ($1,019 per year)
GEICO: MoneyGeek score of 88 out of 100 ($1,106 per year)
Among all the insurance providers we evaluated, State Farm has the lowest prices and the second-best overall service rating. This ensures that you won't sacrifice service for affordability.
MoneyGeek Top Pick: State Farm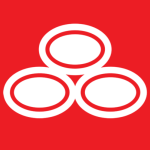 pros
Has the cheapest annual insurance rate
Provides good customer service
Offers roadside assistance
cons
Unsatisfactory record of handling claims
COMPANY HIGHLIGHTS
Out of the seven insurance companies analyzed, State Farm is the best provider for insuring a Dodge Grand Caravan. It has the cheapest rate of $1,019 for full coverage annually and is guaranteed to provide excellent customer service. However, this insurer has a limited selection for add-on coverages and an unsatisfactory claims management history, which might be a letdown for customers.
Among the few coverage options State Farm provides is roadside assistance. This coverage includes the delivery of battery replacement, fuel, oil or a tire change, locksmith labor for unlocking an insured car, towing the vehicle if it is immobilized on or near a public highway, towing to the nearest point where repairs can be made and mechanical labor for up to an hour at the breakdown site. Other coverage options available from State Farm are rideshare insurance and rental car and/or travel reimbursement.
Read MoneyGeek's State Farm Auto Insurance Review
MoneyGeek Runner-Up: GEICO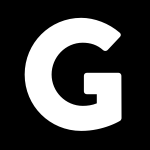 pros
Provides good customer service
Offers the second-cheapest insurance rate annually
Has unique antique/classic car insurance and mechanical breakdown insurance (MBI)
cons
Doesn't offer new car or better car replacement
Below-average rating for claims management
Lower score for coverage options
COMPANY HIGHLIGHTS
GEICO is MoneyGeek's runner-up for the best car insurance for insuring a Dodge Grand Caravan, offering the second-cheapest rate among seven insurers evaluated. This insurer also provides good customer service but has a below-average rating for managing claims made by policyholders.
Apart from standard add-on coverages, GEICO offers antique/classic car insurance and MBI. Many of the same coverages offered by a standard car insurance plan are also included in an antique/classic car insurance policy. Liability insurance, uninsured and underinsured motorist coverage and medical insurance like personal injury protection or medical payments coverage can all be included in a vintage car policy. Roadside assistance and towing reimbursement coverage are also available. MBI is also a useful coverage for policyholders that provides a higher level of coverage than most extended warranties from dealers.
Read MoneyGeek's GEICO Auto Insurance Review
Cost of Insuring a Dodge Grand Caravan by Model Year
The age of the vehicle that is insured represents one of the factors that influence the average cost of car insurance. Since a car's value decreases with time, insurance for more recent models may be higher in price. A Dodge Grand Caravan with full coverage insurance costs $1,158 annually for a 2009 model and $1,394 for a 2020 model.
The average cost of auto insurance varies from company to company as well. State Farm offers the cheapest full coverage insurance at $885 and $1,182, respectively, for a 2009 and 2020 Dodge Grand Caravan.
Cost of Insuring a Dodge Grand Caravan for 16- to 25-Year-Olds
When determining the price of insurance for a Dodge Grand Caravan, companies take into account all factors, not only the age of the vehicle. Auto insurance for young drivers is generally more expensive than for individuals between the ages of 30 and 40. The average cost of teen auto insurance for a 16-year-old purchasing full coverage is $5,781, while it is $1,259 for a 40-year-old. Until stabilizing in their 20s, the yearly decline in teen driver rates is considerable.
You can compare insurance providers to discover the best deals on a Dodge Grand Caravan. For instance, State Farm charges $3,771 per year for full coverage insurance for drivers 16 years of age driving a 2020 model, while Progressive charges $9,196. Keep in mind that these are just the prices for an individual teen car insurance plan. Teens may be able to save far more by enrolling in a family policy, and teens under 18 may need a guardian's permission to get insurance coverage.