Best
Insurance Bundle
Montana
2023
The Best Bundled Insurance in Montana
The Best Home and Auto Bundles in Montana
MoneyGeek ranked insurance bundlers based on price, discounts and customer service. According to our research, the top two insurance companies offering home and auto insurance bundles in Montana are:
State Farm: MoneyGeek score of 83 out of 100
Allstate: MoneyGeek score of 77 out of 100
State Farm rated first for home and auto satisfaction and discounts. In addition, the company is the cheapest in the state for bundling home and auto insurance. Allstate tied with State Farm for auto and home satisfaction and came in second for discounts.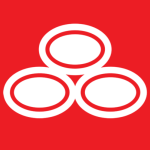 pros
Scored 4 out of 5 in auto and home insurance
Received a perfect discount score
Offers rideshare insurance and new vehicle discount
Offers earthquake coverage for home insurance
cons
Does not offer accident forgiveness coverage
Does not offer pay-in-full car insurance discount
COMPANY HIGHLIGHTS
State Farm is the best overall insurer for bundling home and auto policies in Montana. It is also the cheapest for bundling in the state. By bundling your insurance plans with State Farm, you can save 24% on premiums, or $954 a year.
State Farm's auto insurance allows you to add roadside assistance for a reasonable cost. This coverage assists drivers who run out of gas while on the go, need towing, have a dead battery or get locked out. However, State Farm lacks standard endorsements, such as gap insurance, new car replacement and better car replacement, which many of its competitors offer.
State Farm's homeowners' policies come with special endorsement coverages, including mold coverage of up to $20,000. The company offers permanent equipment system protection for the home's heating, cooling, air filtration and electrical systems in the event of an electrical or mechanical failure. Additionally, State Farm provides an earthquake insurance add-on.
Read MoneyGeek's State Farm Auto Insurance Review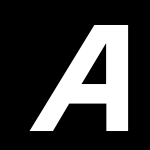 pros
Scored 4 out of 5 in home insurance
Offers custom auto parts coverage
Has responsible payment discount
cons
Scored 3 out of 5 in auto insurance and discounts
Does not offer defensive driving discount
COMPANY HIGHLIGHTS
Allstate is the runner-up for Montana's best auto and home insurance bundling policies. The company is the second-cheapest choice at $3,427 per year.
Allstate auto insurance offers several exclusive discounts and coverages. For instance, its custom parts coverage pays for damage to special carpets, height-extending roofs, bars, bespoke murals and more. In addition, Allstate's responsible payment discount lets responsible policyholders save more if they pay on time for at least one year.
Allstate homeowners insurance policyholders can opt to add coverage for installing energy-efficient system coverage, which pays to replace your broken appliances or equipment with more efficient models. With the company's yard and garden coverage, you can increase the limit for covering damages to trees, lawn mowers and landscaping.
Read MoneyGeek's Allstate Auto Insurance Review
The Best Home and Auto Bundles in Montana for Military Backgrounds
USAA policy bundles are an excellent option for military members and their families. The company's bundled premium in Montana costs $2,915 per year, the lowest price in the state.
MoneyGeek Top Pick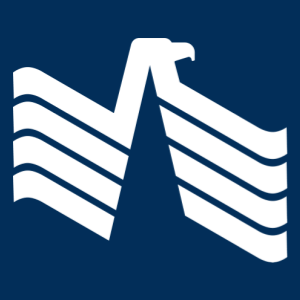 USAA
USAA homeowners insurance offers earthquake coverage. The company's home rental coverage protects you whether you rent your whole property or just a portion. In addition, its homeowners insurance provides discounts for maintaining a claims-free status and installing protective devices.
With USAA's auto insurance policies, you qualify for numerous discounts, such as good student, multiple car and safe driver discounts. Additionally, policyholders can purchase accident forgiveness, rental car reimbursement and roadside assistance as add-ons.
The Best Home and Auto Bundle Discounts in Montana
When you bundle your home and car insurance in Montana, you can save an average of $592 per year or 15% of the cost of buying each policy separately. MoneyGeek found that State Farm provided the highest bundling discount, at 24%, whereas Farmers provided the lowest, at 13%.
However, the provider with the highest bundle discount may not always offer the cheapest alternative. This is not the case in Montana, where State Farm offers both the most significant discount and the lowest premium.
The Cheapest Home and Auto Bundles in Montana
The following companies offer the cheapest home and auto insurance bundles in Montana, not including other discounts:
State Farm: $3,055 per year
Allstate: $3,427 per year
Remember that the cheapest choice might not be the best one for your specific requirements. To achieve the best long-term savings, we advise our readers to compare each company's features, pros and cons carefully.
MoneyGeek Top Pick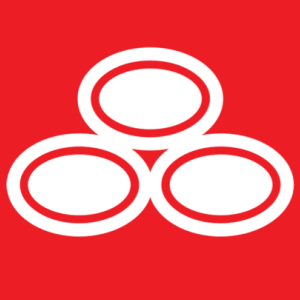 State Farm
State Farm is Montana's cheapest and best choice for combining auto and home insurance. Its bundled rates are 24% less expensive than buying its home and auto insurance individually.
MoneyGeek recommends State Farm for auto insurance since it offers multiple car, safe driving and good student discounts in addition to its bundling discount. You can also save money on State Farm home insurance with its discounts for installing protective devices, renovating your home, purchasing a new home and remaining claims-free.
The Cheapest Non-Bundle Insurance Combinations in Montana
Purchasing auto and home insurance from the same company is not always the most cost-effective option. You may be able to save more by bundling the cheapest insurance policies from several companies.
For example, MoneyGeek found the cheapest non-bundled combination is State Farm auto insurance ($831) and Allstate home insurance ($2,899) for an annual price of $3,730. However, this cost exceeds a State Farm bundle's annual cost of $3,055 per year.
Should You Bundle Home and Auto Insurance in Montana?
When shopping for insurance in Montana, it can be more practical to bundle your home and car insurance with the same provider. You can save money and have the convenience of dealing with one company. However, bundling may not be the best option, depending on your needs.
Bundle discounts in Montana can save you between 8% and 24% per year.

State Farm offers an auto and home insurance bundling discount of 24% in Montana, which can result in savings of up to $954 per year.

Bundles are a convenient way to combine your most important property insurance policies.

You can save money by bundling both home and auto insurance policies in Montana. In addition, your account will be easier to manage, as all payments will go to one provider.

In rare cases, it might be better not to bundle in Montana.

Each insurer calculates rates differently, so it is possible to purchase policies separately for less than a bundle, depending on your needs.
About Mark Fitzpatrick
---
---