GEICO is the cheapest insurer for full coverage. Meanwhile, Nationwide is the most affordable option for state minimum insurance and for drivers with a speeding ticket.
USAA may be your cheapest option if you come from a military family.
Because Hartford balances customer service and affordable prices, MoneyGeek ranked it as the best overall insurance company.
best
auto insurance
Warren
2023
The Cheapest and Best Car Insurance in Warren
The Cheapest Car Insurance Companies in Warren
On average, for drivers that prefer full coverage, the cheapest auto insurance providers in Warren are:
GEICO: $1,679 per year
Progressive: $2,090 per year
The cheapest premium in Warren is offered by USAA, with a cost of $1,162 per year. However, its policies are limited to former and current military members and their families.
If you don't qualify for USAA, GEICO is your next top choice. Their policies are 535.9% cheaper than Farmers, the most expensive car insurance company in Warren. A Farmers policy can cost around $10,677 per year. Full coverage costs more since you add collision and comprehensive insurance on top of your basic liability coverage.
Cheapest Car Insurance in Warren
Full Coverage 100/300/100
In accordance with our methodology, MoneyGeek collected average quotes for a 40-year-old male driver with a full coverage policy in Warren.
A full coverage policy is more expensive than minimum coverage. But if your car is damaged, it offers more protection since you get comprehensive and collision insurance added to the state minimum liability.
Comprehensive Insurance: Covers damage to your car due to vandalism, hail and theft.
Collision Insurance: Covers damage to your car in a vehicular accident.
If you have an older vehicle and want to purchase full coverage, you may end up paying more than your car's value. A better option may be getting liability-only or state minimum insurance.
Compare Car Insurance Rates in Warren
Ensure you're getting the best rate for your car insurance. Compare quotes from the top insurance companies.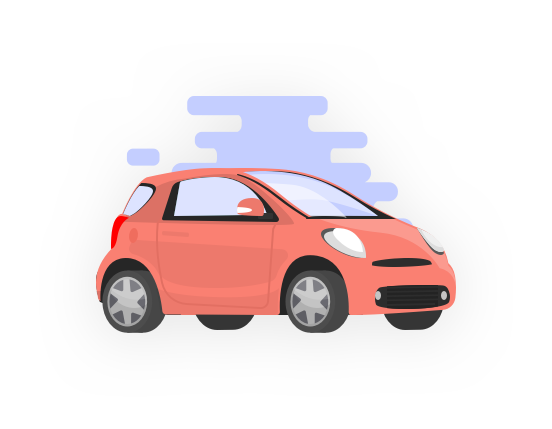 Cheapest Car Insurance in Warren for Minimum Coverage
State minimum or liability only insurance may be your most affordable option. On average, the cheapest car insurance providers in Warren with state minimum policies are:
Nationwide: $818 per year
GEICO: $1,131 per year
While USAA has the cheapest premiums in the city at $745 per year, it only serves veterans, current military members and their families.
Farmers is the most expensive provider, offering policies that cost $6,814 per year. Meanwhile, Nationwide's annual policy is $5,996 cheaper than Farmers'.
Although minimum coverage is the cheapest option, you won't be fully covered because it doesn't include collision or comprehensive insurance. To check how much liability coverage premiums cost, you can toggle the table below.
Cheapest Minimum Liability Car Insurance in Warren
The cheapest insurance you can purchase in Michigan is a state minimum policy. However, it offers the least protection. The state minimum car insurance in Michigan only covers liability insurance, property protection and unlimited personal injury protection with 20/40/10 limits.
While you may save more on your monthly bills when you purchase a state minimum policy, you might end up paying more out of pocket in an accident. For instance, if you're in an at-fault accident and incur $55,000 in medical bills, the $15,000 balance needs to be paid out of pocket.
Michigan Minimum Liability Requirements
Item

Description

Bodily Injury

$20,000 per person and $40,000 per accident. A more protective level is 100/300/100.

Personal Injury Protection

Unlimited per person. Unlimited per accident.

Other

$1 million property protection.
Cheapest Car Insurance in Warren if You Have Driving Violations
Our auto insurance costs increase if you have a poor driving record. On average, the cheapest providers in Warren for drivers with violations are:
Cheapest after a ticket: Nationwide at $2,623 per year
Cheapest after an at-fault accident: GEICO at $3,183 per year
Cheapest after a DUI: Progressive at $2,611 per year
Military members and their families can take advantage of USAA since it's the cheapest auto insurance provider for all violations.
Even if it takes time to improve your driving record, this will help decrease your premiums. The next best option is to shop around auto insurance companies in Warren and find one that gives you the best rates after a ticket or accident.
Cheapest Car Insurance in Warren With a Violation
Average Cost of Car Insurance in Warren
The average annual cost of car insurance in Michigan is $5,471. On average, Warren's auto insurance rates cost $3,707 per year and are 32.2% less than the state average. Meanwhile, premiums in Warren are 160.3% more expensive than the national average.
Personalized Quotes to Get You the Cheapest Car Insurance in Warren
When calculating your car insurance quotes, insurance providers consider factors like age, coverage level, ZIP code and more. To help you find the best deal, shop around and compare auto insurance premiums between different insurers.
Compare Car Insurance Rates in Warren
Ensure you're getting the best rate for your car insurance. Compare quotes from the top insurance companies.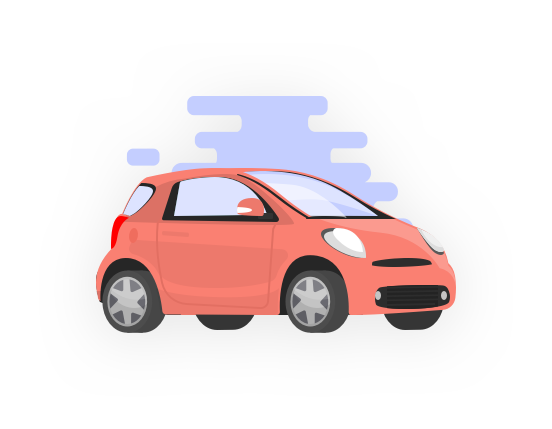 The Best Car Insurance Companies in Warren
MoneyGeek found the best car insurance providers in Warren, Michigan, by gathering hundreds of quotes from multiple providers and analyzing their average rates, claims ratings and user satisfaction ratings. The companies with the highest scores in this city are:
Nationwide: MoneyGeek score of 89 out of 100
Auto-Owners Insurance Co: MoneyGeek score of 88 out of 100
Although USAA received a score of 100 out of 100, MoneyGeek excluded it from the rankings because of its limited availability. Nonetheless, USAA is the best car insurance in Warren for military members.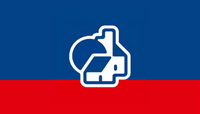 Geek Quick Take
Nationwide policies for drivers in Warren are affordable, at an average of $2,450 per year. Its satisfaction and claims scores are likewise impressive, and it offers protection against identity theft.
More About Nationwide
A rare coverage offered by Nationwide in Warren protects you from identity theft or fraud. This can reimburse you up to $25,000 in expenses.
Nationwide's Total Loss Deductible Waiver pays the deductible for your comprehensive and collision insurance if your vehicle is declared a total loss after an accident. Gap insurance pays the difference between the actual cash value of a leased or loan car and the remaining amount you owe if your car is considered a total loss in an accident.
Read MoneyGeek's Nationwide auto Insurance Review












Average Cost of Car Insurance by Postal Code
Because risk levels vary per neighborhood, insurance providers consider your ZIP code when calculating your insurance premiums. Factors like vandalism, car accidents and car theft vary per location.
In Warren, drivers from the 48089 area pay roughly $259 more than drivers from the 48091 area.
Factors That Impact Insurance Costs in Warren
In addition to individual driver needs and history, location-specific factors like personal injury protection coverage requirements and the percentage of uninsured motorists also contribute to car insurance rates in Warren. How Warren ranks compared to the 300 most populous cities in the United States can have a significant impact on premium costs.
Most Accidents With Fatalities
163rd

/300
Most Car Thefts
121st

/300
Most Uninsured Motorists by State
4th

/50
Personal Injury Protection Required
Yes
Most Annual Rainfall
176th

/300
Most Rainy Days
24th

/300
About Mark Fitzpatrick
---
---