Erie is the cheapest insurer in Evansville for full coverage policies, but the cheapest for you may differ depending on your needs and background. Erie also has the most affordable policies for drivers with a speeding ticket and those looking for a state minimum policy.
For members of the armed forces and their families, USAA may be the best option. MoneyGeek also rated insurers that balance customer service with competitive pricing, and Erie tops the list.
best
auto insurance
Evansville
2023
The Cheapest and Best Car Insurance in Evansville
The Cheapest Car Insurance Companies in Evansville
The companies offering the cheapest average full coverage car insurance in Evansville are:
Erie: $554 per year
GEICO: $569 per year
Erie's policies are 66.8% cheaper than those offered by Allstate, the most expensive insurer in Evansville.
In addition to liability insurance, full coverage car insurance includes comprehensive and collision coverage. Rates may vary depending on your coverage levels. Insurers may also offer varying rates.
Cheapest Car Insurance in Evansville
Full Coverage 100/300/100
MoneyGeek gathered average rates for auto insurance in Evansville for a 40-year-old male driver with full coverage, per our methodology.
A full coverage policy provides you with more protection but is usually more costly than state minimum insurance. Full coverage includes:
Comprehensive insurance: protects you from non-collision–related damage to your car due to hail or theft
Collision insurance: pays for the cost of damages incurred due to collision with another vehicle or a stationary object
If you own an older car, you may end up paying more for full coverage auto insurance than your vehicle is worth. In this case, choosing liability-only or state minimum insurance may be a better option.
Compare Car Insurance Rates in Evansville
Ensure you're getting the best rate for your car insurance. Compare quotes from the top insurance companies.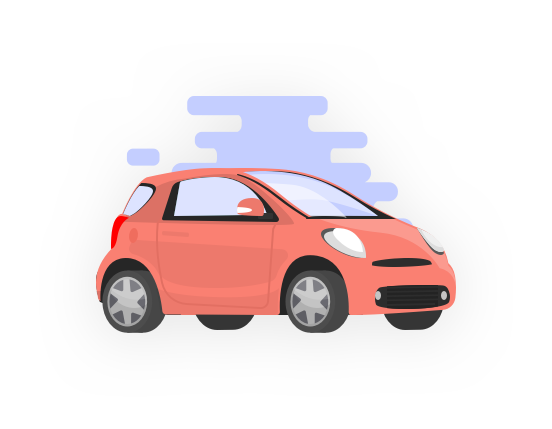 Cheapest Car Insurance in Evansville for Minimum Coverage
The cheapest state minimum policies in Evansville are:
Erie: $293 per year
GEICO: $308 per year
In Erie, a minimum coverage policy is the most affordable option. However, since it does not include comprehensive and collision insurance and has low levels of liability coverage, you won't have full protection.
Look at the table below to compare coverage levels and costs.
Cheapest Minimum Liability Car Insurance in Evansville
Company

1.

2.

3.

4.

5.

United Farm Bureau of IN Group
A state minimum policy may be the most budget-friendly choice in Evansville, but it offers the least protection. A state minimum policy in Indiana has 25/50/20 liability limits. All Indiana drivers are also required to have uninsured/underinsured motorist coverage.
Lower coverage limits may leave you on the hook for damages after a crash. For example, if you are responsible for medical expenses of $85,000 for another driver, but your policy covers only $25,000 in bodily injury liability per person because you opted for the Indiana state minimum, you would have to pay the remaining $60,000 out of your pocket.
Indiana Minimum Liability Requirements
Item

Description

Bodily Injury and Property Damage

$25,000 per person, $50,000 per accident and $25,000 for property damage. A more protective level is 100/300/100.
Cheapest Car Insurance in Evansville if You Have Driving Violations
Prior violations, such as a DUI, speeding ticket or an at-fault accident, will affect your car insurance costs in Evansville.
The following companies offer the most affordable insurance in Evansville after particular violations:
Cheapest after a ticket: Erie, $598 per year
Cheapest after an at-fault accident: Erie, $750 per year
Cheapest after a DUI: American Family, $869 per year
To lower your insurance costs after a violation, you'll need to improve your driving history. In the meantime, you can compare insurance quotes to see which insurers offer the most affordable rates for drivers with bad records.
Cheapest Car Insurance in Evansville With a Violation
Average Cost of Car Insurance in Evansville
Auto insurance in Evansville costs around $746 per year on average, which is slightly higher than the state average and lower than national average rates. Drivers in Evansville pay about 2.9% more than the Indiana state average of $725. But they pay 47.6% less than the average annual cost of car insurance in the United States.
Personalized Quotes to Get You the Cheapest Car Insurance in Evansville
When you ask for a personalized quote, the auto insurance company considers multiple factors, such as your driving history, car's age, make and model, your ZIP code and credit score. With personalized car insurance quotes in Evansville, you can compare rates and find the best option to suit your budget and coverage needs.
Compare Car Insurance Rates in Evansville
Ensure you're getting the best rate for your car insurance. Compare quotes from the top insurance companies.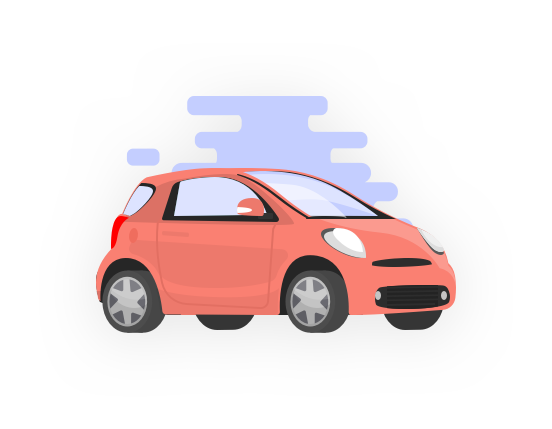 The Best Car Insurance Companies in Evansville
Based on their average pricing, user satisfaction ratings and claims history, MoneyGeek analyzed the best car insurance companies in Evansville and identified the top-rated car insurance providers in the city:
Erie: MoneyGeek score of 98 out of 100
State Farm: MoneyGeek score of 80 out of 100
Allstate and Progressive are among the Evansville insurance providers that did not meet MoneyGeek's stringent criteria. The former received a total score of 34, while the latter received a MoneyGeek score of 41.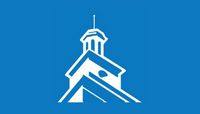 Geek Quick Take
Erie receives perfect ratings for satisfaction and affordability and high ratings for claims and financial stability. If you've had your new car for less than two years and it's totaled, Erie's better car replacement policy will replace it with the most recent model year. Full coverage policies are available to 40-year-old drivers in Evansville for $554.
More About Erie
Erie offers four add-on coverage options: rental car and/or travel reimbursement, new car replacement, accident forgiveness and better car replacement. The latter is its most unique feature, allowing policyholders who have possessed their car for more than two years to replace it with a model that is two years newer.
Another coverage that is common among other insurers includes rental car expense coverage, which ensures you have transportation when you need it if your car is in the shop due to an accident.
Read MoneyGeek's Erie auto Insurance Review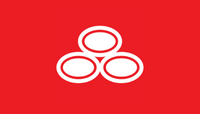 Geek Quick Take
State Farm received high marks for all the categories evaluated by MoneyGeek, with the exception of affordability, which obtained a score of less than 4. State Farm insurance costs an average of $684 per year, and Evansville policyholders can add unique rideshare insurance to their coverage.
More About State Farm
State Farm received high rankings in all the evaluated categories. Through its rideshare insurance option, State Farm ensures that your personal auto policy's medical, emergency roadside assistance and rental car reimbursement coverage remain in effect when you work for a ridesharing company.
Moreover, roadside assistance, rental car reimbursement and rideshare insurance can all be added to a State Farm base policy.
Read MoneyGeek's State Farm auto Insurance Review


5
United Farm Bureau of IN Group




Average Cost of Car Insurance by Postal Code
Your ZIP code is one of the factors affecting your car insurance rates. People in areas with higher rates of car thefts or crashes will typically pay more for their premiums.
However, in Evansville, drivers' insurance rates don't differ much between ZIP codes. People who live in the 47711 neighborhood pay only $1 less than those in the 47714 area. To find out more about the cheapest car insurance in Indiana, you can read MoneyGeek's review.
Factors That Impact Insurance Costs in Evansville
In addition to individual driver needs and history, location-specific factors like the percentage of uninsured motorists and the rate of fatal accidents also contribute to car insurance rates in Evansville. How Evansville ranks compared to the 300 most populous cities in the United States can have a significant impact on premium costs.
Most Accidents With Fatalities
44th

/300
Most Car Thefts
108th

/300
Most Uninsured Motorists by State
8th

/50
Personal Injury Protection Required
No
Most Annual Rainfall
74th

/300
Most Rainy Days
93rd

/300
About Mark Fitzpatrick
---
---