You can get car insurance with a low down payment from several companies, such as Farmers, Progressive, State Farm and USAA.
However, it's rare to find plans with deposits as low as $20. You'll have to purchase state minimum insurance if you hope to get this deal since your down payment is affected by how much insurance you need.
USAA, which offers the cheapest liability-only policy, requires a deposit of around $41. Although you may have to pay more out-of-pocket in the long-run, car insurance with a low down payment is affordable for the short term, making it ideal for low-income drivers.
Table of Contents
Insurers don't offer $20 down payment car insurance as a product. Your down payment is the amount you have to pay upfront if you pay in installments.
It's rare to find an insurance plan with a down payment as low as $20, but it is possible if you fit specific criteria.
Getting car insurance without a down payment doesn't mean you don't have to pay anything to activate your coverage. It applies to policies that allow you to pay via monthly installments. You'll have to pay your first month's premium upfront, which makes you fully insured.
How Do Car Insurance Down Payments Work?
A car insurance down payment is also known as a deposit. It's the amount you need to pay before your coverage is activated, assuming you decide to pay in monthly installments.
Auto insurance companies don't offer "$20 down payment car insurance" as a standalone product. Instead, this refers to the possibility of qualifying for a low initial deposit. Getting a $20 down payment is challenging unless you're an exceptionally safe driver, but you'll have a better chance of getting it if you purchase a cheaper policy.If you're paying in installments, your coverage won't take effect until you've paid your down payment. This amount usually equals your first month's premium at a minimum.
MONEYGEEK EXPERT TIP
A down payment is required if you choose to pay your premium in installments. However, it's best to be transparent about your situation if you don't have a lot of cash on hand. Some insurers will agree to defer your payment.
A down payment isn't mandatory — it's only required if you can't pay your premium in full. If you pay in installments, you can choose to pay semi-annually, quarterly or monthly. In all of these situations, you'll need to pay a deposit before your coverage takes effect. The down payment is usually as much as your first month's premium.
MONEYGEEK DICTIONARY
The term "No Deposit Car Insurance" (or sometimes you'll see "No Money Down" or "No Down Payment") can be misleading because it gives the impression that you can get coverage without making an initial payment.
In reality, the term refers to a policy that allows month-to-month payments. You'll need to pay for your first month's premium upfront, but then you'll be fully covered.
How to Get a Lower Down Payment on Car Insurance
There are several ways you can get a low down payment when buying auto insurance. These include voluntarily completing a defensive driving course and maintaining a good credit score. MoneyGeek's guide walks you through several strategies you can use to get the best deal for you.
There are several ways you can reduce your car insurance costs. These include qualifying for an insurance discount by completing a defensive driving course, increasing your deductible and maintaining good credit.
Typically, your cheapest option is a liability-only policy, which increases your chance to find a low down payment for car insurance. For instance, if you purchase minimum coverage through GEICO, your deposit can be as low as $17. Although full coverage car insurance provides more protection, it may not be a realistic option if your priority is finding a low down payment.
1
Increase your deductible above $1,000.
When filing a claim, you may need to spend more out-of-pocket, but a higher deductible allows for a lower premium. As a result, you will also have a lower down payment.
2
Maintain a good (or excellent) credit score.
Your credit rating is one of the most significant factors affecting rates in most states. Responsible drivers are less risky to insure, so insurers typically offer them lower premiums.
3
Voluntarily attend a defensive driving course.
Most insurance companies offer discounts if you complete a defensive driving course. You can check with your insurer for the specifics, like the amount you could save on your premiums and which courses are acceptable.
4
You may need less insurance if you have an older, cheaper car.
Older cars are typically less expensive to insure than newer ones. Dropping optional coverage (such as comprehensive and collision insurance, which you may not need with an older vehicle) makes your policy more affordable.
5
Purchase coverage when you're over 25.
Insurance rates are typically higher for younger drivers because they're more likely to get into accidents due to inexperience. After your 25th birthday, insurers usually begin to offer cheaper premiums.
6
Keep your driving record clean.
Violations on your driving record lead to an increase in your rates. Maintaining a clean driving record allows you to find lower rates.
7
Shop around for car insurance.
Comparing car insurance quotes from multiple companies is a great way to find deals. You're more likely to have a lower down payment with a cheaper plan.
MONEYGEEK EXPERT TIP
You probably won't get far if you ask an insurance provider for $20 down payment car insurance because that's not technically a product. It is possible to get a low deposit, but it can be tough to achieve since you have to be an exceptionally safe driver to qualify.
Purchasing a state minimum policy is another way to go, but MoneyGeek discourages this since it may provide insufficient protection.
Car Insurance Companies With the Cheapest Rates
Not all companies offer auto insurance with down payments as low as $20. The cost of car insurance is affected by location and varies between states. However, certain drivers can qualify for a low down payment if everything falls into place.
Below are the car insurance companies that offer cheap coverage. They may give you the highest chance of finding $20 down payment car insurance.
MoneyGeek Top Pick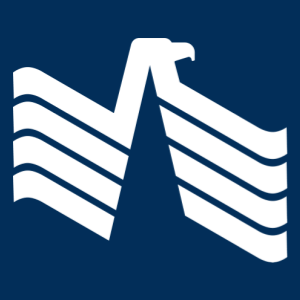 USAA
Allows bundling of car insurance with homeowner's or renter's insurance
Offers a discount for completing an approved defensive driver course
Lower premiums if you stay with USAA for a time
Lower rates for comprehensive insurance if you garage your vehicle on base
MoneyGeek Top Pick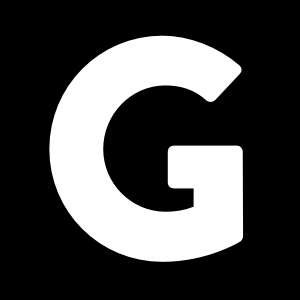 GEICO
Discounts for having safety features in your car, like airbags or an anti-theft system
Lower rates for some driver profiles, such as federal employees and military members (especially if deployed in an emergency)
Safe Driver Discount allows you to get a lower premium if you remain accident-free for five years
MoneyGeek Top Pick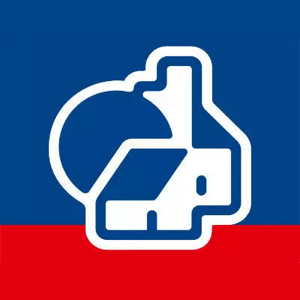 Nationwide
Discounts for completing a state-approved defensive driving course for drivers ages 55 and up
Lower rates for having a clean driving record for five years
Lower premiums for signing up for auto-debit payment or paperless documents
Compare Insurance Rates
Ensure you are getting the best rate for your insurance. Compare quotes from the top insurance companies.
Compare Top Car Insurance Companies
Auto Insurance
Auto Insurance
Frequently Asked Questions
There's some confusion about $20 down payment car insurance. Here are the most commonly asked questions to provide more information on this topic.
About Mark Fitzpatrick
---
---