The best overall short-term health insurance in Wyoming is National General Accident & Health, as it combines affordability with coverage tailored to each buyer. Earning the same score of 85 out of 100 but ranking lower in affordability, Everest Reinsurance Company is considered the next best company in the state.
Coverage gaps may mean delaying preventive care, especially if you have specific health care needs. The National Center for Biotechnology Information (NCBI) on the Effects of Health Insurance on Health emphasizes that having health insurance is associated with more appropriate use of health care services. If you're unemployed or missed open enrollment, you may need temporary health insurance coverage when your existing plan expires and before your new plan begins.
While relatively much cheaper, short-term health insurance should not replace your marketplace plans. Applying for subsidies can help you find a marketplace plan at an affordable price.
Best
Short-Term Health
Insurance
2023
Best Companies for Short-Term Health Insurance in Wyoming



METHODOLOGY
To determine the best short-term health insurance companies, MoneyGeek analyzed the pricing, plan options and cost-sharing choices for thousands of plans. Within each state, plans were aggregated by company to compile an overview of a short-term health insurance provider. In determining the best short-term providers for specific categories, weights were redistributed to take into account the goal of the health insurance plan.
Please be advised that the costs provided are averages. Actual rates will vary based on consumer profile and location.
Best Overall Short-Term Health Insurance in Wyoming
MoneyGeek evaluated Wyoming's top companies for having the best combination of affordable out-of-pocket costs and flexible cost-sharing options.
The best overall short-term health insurance in Wyoming is National General Accident & Health, with a total score of 85 out of 100. Earning the same score, Everest Reinsurance Company is the next best option. This is followed by United Healthcare which scored 55 out of 100.
As the top choice, National General Accident & Health's MOOP is $6,875. The second best, Everest Reinsurance Company, has a MOOP of $7,958, offering the highest number of plan options. UnitedHealthcare has the most expensive MOOP at $11,833.
MoneyGeek Top Pick

National General Accident & Health
National General Accident & Health in Wyoming offers numerous insurance products, including temporary health insurance, fixed-benefit medical insurance, accident, critical illness and Dental plans.
Wyoming residents can choose from short-term health insurance policies that vary in term length, cost sharing and prescription drug coverage, making this company relatively flexible to consumer needs. Application fees are typically low. However, only one short-term plan type is available with National General Accident & Health and generally has the most prolonged waiting periods.
Compare Insurance Rates
Ensure you are getting the best rate for your insurance. Compare quotes from the top insurance companies.
CAN I GO WITHOUT HEALTH INSURANCE?
Without temporary health insurance, you risk not having health care protection, which could result in an excessive financial burden should a health emergency arise. Unplanned surgeries and any type of health concern where you would need medical attention can mean thousands of dollars, which would come out-of-pocket without coverage.
Best Cheap Short-Term Health Insurance
Wyoming's cheapest short-term health insurance comes from National General Accident & Health, with a maximum out-of-pocket cost of $6,875. Health insurance with lower premiums translates to immediate savings, but it also usually means higher out-of-pocket costs when you submit a claim.
To find the most affordable health insurance, shoppers should explore the marketplace and inquire about employee-sponsored coverages. When looking for health insurance, consider affordability but specifically look for coverage that matches your health care needs.
MoneyGeek Top Pick

National General Accident & Health
National General Accident & Health offers Wyoming's cheapest short-term health insurance. In addition to having the lowest average maximum out-of-pocket costs, this company provides the most worth-it, high-end plans. Policy length options come in various terms and cost-sharing options that give pricing flexibility. Most plans offered by these providers have low MOOP limits, low co-insurance and very high coverage. In addition, it covers generic prescription drugs with a shorter waiting period, making it the best option for at-risk individuals.
SHORT-TERM HEALTH INSURANCE LIMITATIONS
Just like other health insurance types, short-term health plans have certain limitations, so you should not consider them as replacements for marketplace or long-term plans. It is only designed to cover emergencies while you currently don't have a marketplace plan.
Temporary health insurance covers essential health benefits but not preexisting conditions. In case you develop a condition while on short-term coverage, you may not be able to renew.
Best Short-Term Health Insurance Between Jobs
When you change jobs, there might be gaps in your coverage. MoneyGeek looked at companies with cheaper-than-average monthly premiums and cost-sharing options to determine the most affordable options.
The companies that offer the best temporary health insurance between jobs are the following:
Everest Reinsurance Company: $157 per month
Companion Life Insurance Company: $141 per month
UnitedHealthcare: $166 per month
Each of these companies offers average monthly health insurance premiums in the $150–170 range. Although more expensive than Companion Life Insurance Company, Everest Reinsurance Company ranked the highest as it has the most plan options for splitting coverage costs.
MoneyGeek Top Pick
Everest
Everest Reinsurance Company offers numerous insurance products for different health insurance needs. Some of these include short-term health insurance, Medicare supplements and managed care. Policies from this provider can be purchased in some states including Wyoming.
Short-term health insurance from Everest Reinsurance has multiple deductible, copay, co-insurance and maximum out-of-pocket options. You can choose to pay upfront or on a monthly basis. Its free look period allows consumers to cancel a policy without having to pay any penalties. However, it usually has a long waiting period and generally high application fees. Customers needing generic prescription drug coverage may want to look elsewhere.
SHOULD I EXTEND SHORT-TERM HEALTH INSURANCE?
One of the common reasons you would need to get short-term health insurance is when your start date at a new job is pushed back, delaying your employer-sponsored health coverage, or you have to wait for open enrollment.
However, continuously choosing a short-term insurance plan may not be the best decision, especially when you need more than the essential coverage. Marketplace plans offer Catastrophic, Bronze and high-deductible health plans for those looking for the cheapest option. You might consider these plans if you don't require much health care and are simply looking for coverage.
How Does Short-Term Health Insurance Work in Wyoming?
Short-term health insurance plans are short-term solutions when marketplace plans aren't available to you. Wyoming residents can be on a plan for 364 days and renew for up to 36 months.
Note that temporary insurance plans are not compliant with the Affordable Care Act (ACA), unlike marketplace plans. They do not cover all injuries, illnesses, or preexisting and chronic conditions. You may also be unable to lower your premiums or out-of-pocket costs through tax credits and cost-sharing reductions.
How to Buy Short-Term Health Insurance in Wyoming
MoneyGeek guides you through the steps when buying short-term health insurance in Wyoming.
1
Determine How Long You Need Coverage
Short-term health insurance plans can range from three months to three years. Finding the right plan requires assessing how long will you need coverage.
2
Assess Your Health Care Needs
Since short-term plans don't comply with Affordable Care Act requirements, ensure that your chosen plan covers all of your health needs. Take a good look at your health status, including prescription drugs and whether you will require immediate care. If affordability is a priority, know that some plans require very little to no application fees.
3
Research Providers and Available Plans
Always check whether your preferred providers are within your plan's network. When researching companies, only buy from trustworthy providers and agents by researching financial ratings and customer complaints.
SHORT-TERM HEALTH INSURANCE VS. MARKETPLACE PLANS
Short-term plans and marketplace health plans are different in many ways. The first is in the type of coverage it offers. Short-term plans provide coverage for emergency health care needs. Comparatively, marketplace plans are ACA-compliant, offering essential health benefits, preventive medicine and medical care for preexisting conditions.
Short-term plans can be purchased at any time and, likewise, can be canceled at any time. On the other hand, marketplace plans have an enrollment period, and you would need to wait for those dates to purchase a plan.
Lastly, marketplace plans can last indefinitely. However, it is common for plan details and coverage to update every policy year. A short-term health plan only lasts 364 days and is renewed for up to 36 months. This applies to Wyoming and several other states.
FAQs About Short-Term Health Insurance in Wyoming
MoneyGeek guides Wyoming shoppers by answering these frequently asked questions about short-term health insurance.
About Brenna Kelly, Licensed Health Insurance Agent
---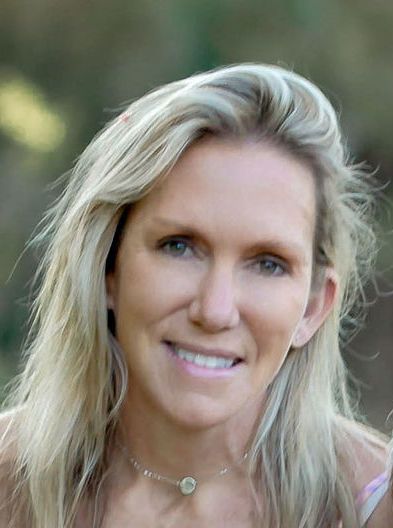 ---