Your monthly premium is determined by factors like location, age, plan type, health care needs and family size. MoneyGeek analyzed marketplace data to determine the most affordable health insurance in Washington, D.C. We also selected our picks for the best health insurance companies in Washington, D.C., based on cost, customer service and plan options.
Not all insurers offer all plan types and metal tiers, so it's best to compare providers to find the best deal for your health care needs. Additionally, if there is only one provider in your area, choose the best plan for your needs.
METHODOLOGY
Best Overall and Runner-Up
For best overall and runner-up, MoneyGeek evaluated cost, customer satisfaction and plan data obtained from the Health Insurance Exchange Public Use Files, the National Committee for Quality Assurance (NCQA) and the National Association of Insurance Commissioners (NAIC) complaint index to establish recommendations. Categories were weighted 55% for cost, 35% for customer service and 10% for plan options.
Best Cheap
In most cases, plans were aggregated to generate the estimated costs for any given company. Although the represented data shows the average premiums for any given section, specific company plans will vary in price. Unless otherwise stated, rates reflect the cost for a 40-year-old individual.
Best Overall Health Insurance in Washington, D.C.
While cost is a significant factor when buying health insurance, it's also essential to evaluate an insurer's customer service, cost-sharing choices and plan options. Considering these factors, MoneyGeek rated providers and found that CareFirst BCBS is the best health insurance company in Washington, D.C., earning a score of 85 out of 100.
Best Health Insurance in Washington

pros
High customer satisfaction
Access to over a million doctors and hospitals
Features a discount program for members
cons
Limited metal tier options
Cannot pay premiums with cash
Have to schedule a call to speak with customer service
COMPANY HIGHLIGHTS
For over 85 years, CareFirst BCBS has been providing multiple insurance products to residents in the Mid-Atlantic region, including Washington, D.C. These products include health insurance, dental insurance, vision insurance and Medicare.
With CareFirst BCBS, members are also covered for preventive services, like immunizations, x-rays and diagnostics tests, at no cost. In addition, policyholders can take advantage of the company's Blue365 program, which offers discounts on gym memberships, family activities, healthy eating options and more.
Health Insurance in Washington, D.C., Runner-Up
Scoring 85 out of 100, Kaiser Permanente is MoneyGeek's pick for the second-best health insurance company in Washington, D.C. It scored well in affordability, satisfaction and plan options.
Health Insurance Runner-Up

Kaiser Permanente
Kaiser Permanente was founded in 1945. The company ranks high in customer service and affordability, making it a great option for those who want one of the best and cheapest health insurance in Washington, D.C. It also has a decent number of plan options.
This insurer also covers preventive care services, mental health care services and urgent care services when you're traveling overseas. However, it limits out-of-network coverage to emergencies and covers a minimal amount of states.
HOW TO FIND CHEAP HEALTH INSURANCE
Marketplace plans are categorized into metal tiers. Bronze plans are the cheapest, while Platinum plans are the most expensive. Catastrophic plans are offered by some companies, but they're only available to individuals in a low-income bracket or under the age of 30.
Bronze plans are a good starting point when shopping for affordable health insurance. But if they're not suitable for your health care needs, you may opt for Silver plans that offer subsidies.
Cheapest Health Insurance in Washington, D.C., for Individuals
Your health insurance premium is determined by how you share health care costs with your insurance provider. Rates may vary depending on which state and city you live in. The best health insurance company may not be the most affordable option.
If you're focused on affordability, familiarizing yourself with how the marketplace metal system, premiums and out-of-pocket maximums work together can help you find the best deal for your budget. Usually, plans with low monthly premiums have high out-of-pocket maximums. In addition, look into a plan's deductible, copay and co-insurance as they also affect your health care costs.
For the metal system, Catastrophic and Bronze plans provide the lowest monthly premiums. While they can protect you from catastrophic events, it's worth noting that you won't have much coverage for everyday health care needs.
Costs for different metal tiers in Washington, D.C., are shown in the table below.
Cheapest Health Insurance in Washington, D.C., for Individuals by Metal Tier
| Metal Tier | Company | Monthly Premium |
| --- | --- | --- |
| | | |
| | | |
| | | |
| | | |
Some companies offer Expanded Bronze plans as a middle-ground between Bronze and Silver tiers. Expanded Bronze plans usually cover at least one major service before you meet your deductible.
UNDERSTANDING HEALTH INSURANCE COSTS
Some aspects of health insurance may be confusing, especially for first-time buyers. Make sure you understand the following costs before buying a plan.
Premium: The fixed cost you have to pay for your insurance policy every month is your premium.
Deductible: The amount you're required to pay for health care services before your provider starts sharing the cost is your deductible.
Out-of-Pocket Maximum (MOOP): The MOOP is the set amount you'll pay for deductibles, copayments and co-insurance in a year.
Co-Insurance: The cost-percentage of a covered service you pay for after meeting your deductible is your co-insurance.
Copay: The preset amount you're required to pay when visiting a doctor or filling a prescription is your copay.
How Age Affects Health Insurance Costs in Washington, D.C.
Your health insurance costs can be influenced by your age. Since you require more care the older you get, insurance companies offset this by raising your health insurance premium.
Bronze and Expanded Bronze plans typically offer the lowest monthly premiums. However, you should make sure you're comfortable with the provider's network before purchasing a lower-tiered plan to avoid paying out of pocket for out-of-network coverage.
Catastrophic plans were not included in the table below since they have limited availability.
Cheapest Health Insurance in Washington, D.C., by Age
| Age | Company | Monthly Premium |
| --- | --- | --- |
| | | |
| | | |
| | | |
| | | |
How to Find Cheap Health Insurance in Washington, D.C.
There's no such thing as the perfect health insurance plan. You'll need to weigh a plan's coverage against its cost to find the most suitable option for your health care needs and budget.
For instance, Catastrophic and high-deductible plans may suit you if you don't anticipate requiring much care. On the other hand, a plan with a higher monthly premium could be cheaper in the long run if you need frequent medical care.
SHORT-TERM HEALTH INSURANCE
Short-term health insurance is an ideal option for avoiding a lapse in permanent coverage when you're between jobs or waiting for open enrollment. That said, it's inadvisable to pick this plan over marketplace health insurance. While it has lower monthly premiums, the trade-off is higher copay and co-insurance. Additionally, short-term plans don't cover essential health benefits and may deny you for having pre-existing conditions. They also don't offer subsidies or tax credits.
Health Insurance Subsidies and Income-Based Assistance
Financial assistance to lower health insurance costs may be available based on your income bracket. In 2022, individuals whose income is at least 100% of the federal poverty level (FPL) are eligible for a health insurance subsidy. While this threshold is usually 400%, the American Rescue Plan lowered it in 2022 to make assistance available to more people.
Alternatively, you may look into Medicaid and the Children's Health Insurance Program (CHIP) if your income renders you ineligible for a subsidy. Depending on the state, you may qualify for Medicaid if your income is between 100% and 150% of the FPL.
Finding the Best Health Insurance in Washington, D.C.
Purchasing the cheapest health insurance may not always be a wise financial decision. You may incur more out-of-pocket costs, especially if you require frequent health care services. It's important to balance cost, plan options and customer service.
Tips for Finding the Right Coverage for You
Comparing different plans is vital when shopping for health insurance. Below, MoneyGeek outlines some steps you can follow to help you find the most suitable plan for your health care needs.
1
Know Where to Start
You can find health insurance plans in Washington, D.C., through your work, parents (if you're under 26 years old), the health insurance marketplace, private insurance companies and government websites.
2
Mark the Enrollment Deadlines
Keep an eye out for official marketplace dates and deadlines. The open enrollment period is usually the only time you can purchase health insurance. However, if you missed that window, you can get coverage if you qualify for special enrollment.
3
Understand Your Health Care Needs
Your health care needs should guide you in choosing a health insurance plan, so it's important that you know and understand what those are. Review a plan's benefits summary to see if it aligns with your needs. Also, check if your preferred doctors are included in the provider's network.
4
Review Costs
You can get the full picture of your health care costs by assessing your premiums, deductibles, copays and out-of-pocket maximums. As a rule of thumb, plans with lower premiums have higher out-of-pocket maximums, whereas plans with higher premiums have more coverage. Silver plans are usually a good middle option if you're undecided. In addition, a flat fee is preferable to a percentage of co-insurance.
5
Check Your Prescriptions
If you need prescription drugs, you must confirm if they are covered or affordable under your preferred plan.
6
Choose Your Plan
It's fine to buy the cheapest health insurance plan if you're comfortable with its coverage and benefits after reviewing all the details.
Frequently Asked Questions About Health Insurance in Washington, D.C.
Shopping for health insurance can be confusing. MoneyGeek provides answers to some frequently asked questions about health insurance in Washington, D.C.
About Brenna Kelly, Licensed Health Insurance Agent
---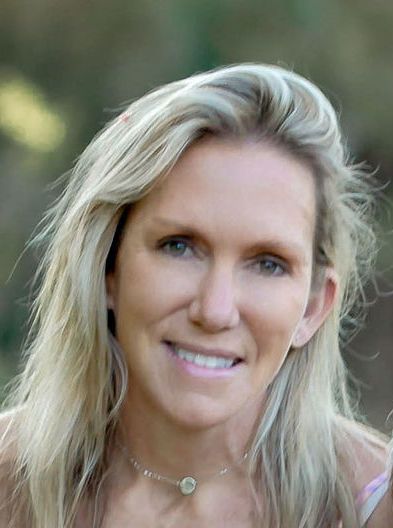 ---