Your health insurance premiums are influenced by your needs, age, plan type and where you live. We examined market data to find the best health insurance providers in Vero Beach. While selecting the top insurers, we also considered plans available, claims refusal rates and monthly and maximum out-of-pocket (MOOP) expenses.
Not all health insurance companies offer every tier or plan. If only one company provides coverage in your location, compare plans and tier selections to find the best option.
Best
Health Insurance
In Vero Beach
2023
Best Health Insurance in Vero Beach (2023)



Best Overall Health Insurance in Vero Beach
We evaluated insurers in Vero Beach and their plan costs and services. Aetna takes the top spot with a monthly premium of $467 and a MOOP of $5,194. Cigna is the runner-up with a MOOP cost of $5,146 and an average monthly premium of $483.
If you do not live in Vero Beach, MoneyGeek advises considering policy options and service quality to identify the best health insurance in Florida.
Aetna

pros
Generally approves customer claims
Offers the most affordable average monthly premium
cons
Has the highest MOOP cost out of five companies
Offers only HMO and EPO plans
COMPANY HIGHLIGHTS
Aetna offers the overall best health insurance in Vero Beach, with the most affordable average monthly premium of $467. However, it has the highest MOOP cost out of the five companies evaluated, at $5,194.
Aetna offers health maintenance organization (HMO) and exclusive provider organization (EPO) plans. Policyholders who purchase Aetna CVS Health plans enjoy the benefits of the CVS pharmacy chain. Policyholders are entitled to free or low-cost care at the more than 1,100 MinuteClinic facilities CVS offers nationwide. Moreover, policyholders receive a 20% discount on health care items under the CVS brand.
Cigna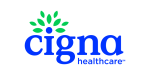 pros
Customer claims refusal rate is better than average
Provides the second-cheapest average monthly premium
cons
Provides HMO and EPO policies
Has the second-highest MOOP cost among five insurers
COMPANY HIGHLIGHTS
The runner-up for the best health insurance in Vero Beach is Cigna. This insurer provides the city's second-cheapest average monthly premium at $483 but also has the second-highest MOOP value at $5,146. Because it has a better-than-average claim rejection rate, policyholders can expect to have their claims approved.
Cigna provides HMO and EPO policies. You can also get supplemental insurance policies that provide extra protection, such as coverage for cancer, stroke and heart attack, accidents, hospitalization and life insurance. Cigna offers affordable premium plan options, high-quality coverage and individualized support. Virtual service and preventive health care are free, and if you meet the requirements, financial aid is accessible.
Best Cheap Health Insurance in Vero Beach
Aetna provides Vero Beach residents with the best cheap health insurance, with an average monthly rate of $467 and a MOOP cost of $5,194.
Your rates are influenced by your location and how you and your provider divide medical expenses. Higher premiums are frequently linked to lower out-of-pocket costs.
The service provider with the lowest prices is not always the best. Finding the cheapest choice can be easier if you understand the connections between metal tiers, MOOP costs and plan rates as well as deductibles, co-insurance and copays.
Aetna

pros
Low claims rejection rate
Ranks first in affordability out of five companies evaluated
cons
Has the highest average MOOP cost
Only offers HMO and EPO policies
COMPANY HIGHLIGHTS
Vero Beach residents will find the best cheap health insurance from Aetna, with an average monthly rate of $467. It has a low claims denial rate, so policyholders can expect their claims will be approved most of the time. However, this insurer has the highest average MOOP cost out of the five companies we assessed, at $5,194.
Plans under the Affordable Care Act (ACA) from Aetna are offered in 12 states, including Florida. They provide top-notch coverage, affiliation with the CVS brand, a selection of regional doctors and practical care options. You can also benefit from the plan's free preventive care, longer hours, weekend access to walk-in clinic treatment and online care through MinuteClinic. You can also receive treatment according to your schedule with walk-in clinic visits at participating locations worldwide for allergies, minor injuries, diagnostics and more.
Cheapest Provider by Metal Tier
Aetna provides the least expensive Silver health insurance policy in Vero Beach with average monthly rates of $467. Silver plans are an excellent option if pricing is your top concern since they offer mid-tier coverage and savings options. Be aware that the cheapest Florida health insurance may not necessarily be the best.
The most affordable health insurance companies in Vero Beach are presented below, alongside their typical monthly prices for every metal tier. Catastrophic plans are not included in this analysis because they are only available to persons under 30.
WHICH METAL TIER IS RIGHT FOR ME?
The best metal tier for you depends on your medical requirements.
Catastrophic: Ideal for healthy people who only want medical care in an emergency.
Bronze: Suitable for those with average health who seldom need medical care.
Silver: Best option for people seeking reasonable coverage at a cheap rate.
Gold: Good for individuals who need frequent medical attention.
Platinum: Suitable for people whose medical requirements will enable them to quickly meet the MOOP value, decreasing the price of their insurance.
Cheapest Plan by Metal Tier
The cheapest Silver health insurance plan in Vero Beach is Aetna's Silver S, with an average monthly cost of $446. It features a network of doctors and hospitals and no-cost walk-in and telemedicine services.
The cheapest rates in Vero Beach range from $200 to $600 monthly. The table below lists the cheap metal tiers and their average prices. We did not include Catastrophic plans because they are only available to people under 30.
Compare Insurance Rates
Ensure you are getting the best rate for your insurance. Compare quotes from the top insurance companies.
How Age Affects Health Insurance in Vero Beach
Companies consider age when determining insurance costs, and rates typically increase as you get older. The least expensive options are Bronze or Extended Bronze. Catastrophic plans are the cheapest but come with specific requirements.
Before purchasing a lower-tier policy, study a company's provider network to avoid paying for out-of-network services. The following list includes some of the most affordable Silver plan providers in Vero Beach.
Cheapest Health Insurance in Vero Beach by Age
Your age and the metal tier you select will affect the price of your health insurance. Your rates will increase as you age, and higher metal tiers have more expensive premiums.
The graph below includes the average health insurance rates in Vero Beah according to metal tier and age group.
MEDICAID AND MEDICARE
Consumers can purchase health insurance through the Health Insurance Marketplace. Medicare or Medicaid are also cheaper options if you meet their requirements.
Medicaid qualification is determined by household size and financial status, unlike Medicare, which is only open to people aged 65 or older. Also, if you satisfy the Medicare eligibility standards, you can be eligible for Medicare Advantage and Medicare Supplement coverage.
How to Find the Best Cheap Health Insurance in Vero Beach
Consider your health needs and financial situation when comparing health insurance companies. To find the best offer in Vero Beach, you must review plan options, insurance prices and MOOP charges.
1
Know Where to Look
You can access health insurance through a parent's policy if you're an 18-year-old or through your employer if you're a 26-year-old. You can also look for coverage options on the Marketplace, from different insurance providers or from the government.
2
Budget Based on Your Health Care Needs
Comparison shopping and evaluating coverage options, MOOP costs and monthly premiums is important. If your insurance is cheap, you could save on a monthly basis, but the higher MOOP could force you to pay out of pocket in the worst-case scenarios. A policy with a reduced MOOP cost but a higher monthly premium can be more economical if you need frequent health care services.
3
Check for Premium Tax Credits
A premium tax credit can also reduce your premium cost each month. If you make at least 100% of the federal poverty level (FPL) but are not otherwise eligible for publicly assisted health insurance, including Medicaid and Medicare, you may qualify for these tax credits.
4
Check Government Program Eligibility
Government programs like Medicare and Medicaid are significantly cheaper than health insurance sold on the open market. These options are the best health insurance for those without jobs who match the requirements. You must be at least 65 to qualify for Medicare and meet the income criteria for Medicaid eligibility.
5
Choose Your Plan
Keep your coverage needs and financial limitations in mind when choosing a policy. You've chosen the best health insurance for you if you like the price and are confident it will meet your medical needs.
Health Insurance Subsidies and Income-Based Assistance
You may qualify for government health insurance programs, depending on your income. The FPL range for qualification is usually between 100% and 400%. Until 2025, people earning more than 400% of the FPL under the American Rescue Plan Act and the Inflation Reduction Act can qualify.
For individuals who qualify, Medicaid and Medicare offer reasonable options for medical insurance. If your salary is between 100% and 150% of the FPL, and your age may preclude you from Medicare, you could still be eligible for Medicaid or the Children's Health Insurance Program (CHIP). Remember that each state has a different minimum income criterion.
SHORT-TERM HEALTH INSURANCE
The best way to have coverage while you're looking for work or waiting for the enrollment period is to purchase short-term health insurance. However, even the best short-term health insurance in Florida is not a substitute for a Marketplace policy. While affordable, short-term insurance provides limited coverage, can have high copays and co-insurance and can deny coverage for pre-existing conditions.
Frequently Asked Questions About Health Insurance in Vero Beach
We have addressed some of the most frequently asked questions to help you select the best health insurance plan in Vero Beach.
About Brenna Kelly, Licensed Health Insurance Agent
---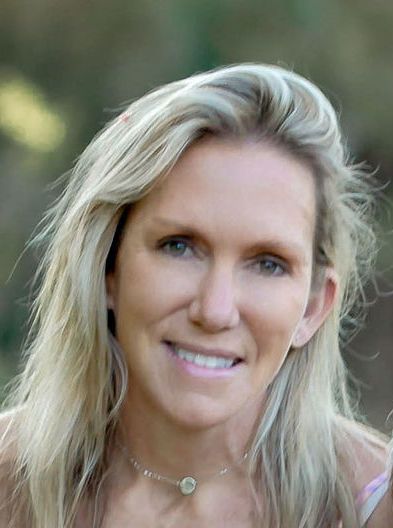 ---