Health insurance premiums are affected by factors like location, age, plan type, health care needs and the number of individuals included in the plan. MoneyGeek conducted an analysis of Marketplace data to find the most cost-effective health insurance providers in Tampa, Florida. This assessment went beyond the evaluation of monthly charges and maximum out-of-pocket (MOOP) expenses and researched plan options and claim denial percentages to determine the top provider for specific groups.
Not all companies provide every plan type or metal tier, so it is vital to explore options to find the best plan for your needs. When just one company offers plans in your area, select the plan or tier that meets your needs and preferences.
Best
Health Insurance
In Tampa
2023
Best Health Insurance in Tampa (2023)



Best Overall Health Insurance in Tampa
MoneyGeek evaluated Tampa's insurance companies, seeking the perfect blend of affordability, plan options and customer service. Ambetter ranked first, boasting an average premium of $469 and a MOOP of $4,401 for Silver plans. Oscar secured second place with an average premium of $483 and a MOOP of $5,070 for the same tier.
Don't let cost alone dictate your decision. Consider plan options, cost-sharing arrangements and customer service when selecting the best health insurance in Florida.
Ambetter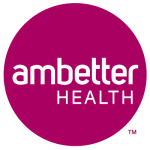 pros
Offers the most affordable premiums
COMPANY HIGHLIGHTS
Ambetter distinguishes itself in Tampa by providing the lowest average MOOP costs, approximately $4,401, in conjunction with cheap premiums, around $469 per month. This combination may present a valuable opportunity for those seeking to economize on their health insurance expenses. Note that these are averages, so your actual costs may vary.
Prospective policyholders may need to consider the potential downsides of choosing Ambetter. The company has a reputation for having the highest claim denial rate amongst its competitors. This could lead to challenges for policyholders when it comes to reimbursement for medical expenses and seeking necessary health care services. Ambetter's coverage is also known to be less comprehensive compared to other insurance providers, which might result in certain treatments or services not being covered under their plans.
Among its services are preventive care, hospitalization coverage and emergency, all of which are mandated by the Affordable Care Act.
Oscar

pros
Lowest claim denial rate among its competitors
Affordable monthly premiums
COMPANY HIGHLIGHTS
Oscar prides itself on consistently delivering exceptional value and quality to its customers. With the lowest claim denial rate among its competitors, policyholders can enjoy peace of mind and confidence in their insurance plans. Oscar is also known for offering the most extensive coverage in the Tampa market, ensuring that members have access to a comprehensive range of health care services and treatments, including virtual care that allows you to speak with a provider for 15 minutes online without copays.
Oscar provides the second-cheapest monthly premiums in the Marketplace, at around $483. It's important to note that Oscar does have higher MOOP costs compared to some other health care providers at approximately $5,070. These figures are just estimates, so they may change depending on your agreement with Oscar.
By carefully considering their financial situation and health care needs, prospective policyholders can determine if Oscar's combination of benefits outweighs the higher MOOP costs.
Best Cheap Health Insurance in Tampa
MoneyGeek's leading choice for the best budget-friendly health insurance in Tampa is Ambetter, with an average premium of $469 monthly and a MOOP of $4,401. Premiums are determined by what you and the insurer agree to split in terms of health care expenses. These refer to your premiums, deductibles, copays and co-insurance. The cost of health insurance can also differ based on location and state.
The cheapest health insurance may not always be the best. If affordability is a top priority, it's essential to familiarize yourself with the Marketplace metal system and understand the correlation between premiums and MOOPs. By doing so, you can get a better sense of what you'll pay out of pocket.
Ambetter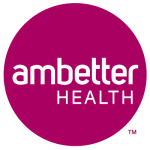 cons
Restrictive in coverage options
COMPANY HIGHLIGHTS
Emphasizing its affordability, Ambetter sets itself apart by offering the lowest average MOOP costs of about $4,401 and economical premiums at approximately $469 per month in Tampa. This could be an attractive option for those aiming to minimize their health insurance expenditures, but actual costs may vary.
The company is known for having the highest claim denial rate among its competitors, which may cause difficulties for policyholders regarding medical expense reimbursements and accessing necessary health care services. Moreover, the company's coverage is considered less comprehensive compared to other providers, potentially resulting in certain treatments or services not being included in its plans.
Ambetter ensures that only qualified and competent providers become part of its network. It also establishes clear contract terms and reimbursement agreements with providers, enabling the insurer to create a consistent service experience and a high standard of care for its members.
Cheapest Provider by Metal Tier
As you research health insurance, you'll encounter the metal system, which ranges from Bronze to Platinum. Bronze plans feature the lowest monthly premiums but tend to come with higher MOOPs. Catastrophic plans, typically more affordable than Bronze options, have age restrictions and cover fewer services.
While the cheapest policy isn't always the best choice, Silver plans can be an ideal middle-ground if cost is important to you. They frequently offer premium reductions without necessarily sacrificing coverage. On a provider level, Ambetter has the most affordable average Silver premium in Tampa at an average monthly rate of $469.
Check out the table below to compare the cheapest health insurance in Tampa by metal tier and their average plan costs (excluding Catastrophic plans), making it easier to find the perfect balance between cost and coverage for your needs.
WHICH METAL TIER IS RIGHT FOR ME?
Considering your medical needs might help you choose the ideal metal tier. Here is a brief summary of each:
Catastrophic: Best for those who generally have a healthy lifestyle and only need coverage for unexpected emergencies.
Bronze: This tier is tailored for healthy people who may need minimal care but with extra protection.
Silver: A happy medium for the budget-conscious individual who wants to strike a balance between care coverage and expenses.
Gold: Ideal for those with higher care demands, providing more frequent or comprehensive services.
Platinum: Best for individuals with extensive medical needs, where the higher monthly premiums pay off in the long run by reducing out-of-pocket costs.
Cheapest Plan by Metal Tier
At approximately $453 per month, Ambetter's CMS Standard Silver VALUE plan may be the lowest average premium for individuals around 40-year-olds, presenting an attractive choice for those on the hunt for an economical Silver plan.
To assist in your search for the best bang for your buck, we created a table for the most cost-effective providers in Tampa by metal tier (excluding Catastrophic) alongside their average plan expenses.
Compare Insurance Rates
Ensure you are getting the best rate for your insurance. Compare quotes from the top insurance companies.
How Age Affects Health Insurance in Tampa
Age is critical in determining health insurance expenses, regardless of geographical location. As individuals age, the anticipated increase in health care needs drives up costs accordingly.
In most cases, the most budget-friendly plans are Bronze or Expanded Bronze options. While Catastrophic plans tend to be less expensive, they come attached with specific conditions. However, when selecting a lower-tiered plan, you need to be at ease with its network provided to avoid out-of-pocket charges for out-of-network services.
For those interested in cost-effective Silver plans, a chart highlighting the most affordable providers can be found below.
Cheapest Health Insurance in Tampa by Age
Metal tier and age are two fundamental factors that determine the cost of health insurance. The metal tier is an indicator of the plan's coverage level, while age is an indicator of expected health care needs. These elements play a significant role in determining the total cost of health insurance.
To gain a better understanding of how metal tier and age affect health insurance costs, the graph below showcases various examples of costs broken down by these two critical factors.
MEDICAID AND MEDICARE
Medicaid and Medicare are government-sponsored programs that offer some of the most affordable health insurance options but with strict eligibility requirements. Medicaid is available for individuals with low income, while Medicare is available for those aged 65 or older.
Medicare Advantage and Medicare Supplement are two additional options that provide extra coverage, but they also come with certain conditions. That's why you need to understand the eligibility requirements for Medicare Advantage and Medicare Supplement before applying for these programs.
How to Find the Best Cheap Health Insurance in Tampa
If you're searching for affordable, high-quality health insurance in Tampa, we developed a step-by-step guide designed to navigate the intricacies of finding the perfect policy for your needs.
2
Budget Based on Your Health Care Needs
Opting for a cheaper plan with fewer benefits may save you money if you follow a healthy lifestyle, but unforeseen health issues could lead to paying your entire deductible. Alternatively, a pricier plan offers broader coverage and flexibility, allowing you to reach your deductible and MOOP limits faster. Then your insurance company covers expenses.
Assess your comfort level in this tradeoff to make an informed decision.
3
Check for Premium Tax Credits
Premium tax credits make health insurance more affordable by reducing your monthly premium. These credits usually apply to individuals earning at least 100% of the federal poverty level (FPL) who don't otherwise qualify for publicly assisted health insurance programs, like Medicare or Medicaid.
4
Check Government Program Eligibility
Medicare and Medicaid provide budget-friendly health insurance options, yet they adhere to rigid eligibility rules. Medicare is primarily designed for individuals aged 65 and older, while Medicaid focuses on catering to those with lower income levels, making them one of the best health insurance for unemployed individuals.
5
Choose Your Plan
If you thoroughly understand and feel at ease with the coverage offered as well as the costs associated with it, opting for the most affordable health insurance can be a practical choice that meets your health care needs while keeping your budget in check.
Health Insurance Subsidies and Income-Based Assistance
Health insurance subsidies designed for those within specific low-income brackets can help alleviate plan expenses. Previously, subsidies were only available to individuals with income between 100% and 400% of the FPL. However, the American Rescue Plan Act and Inflation Reduction Act has temporarily lifted this restriction from 2022 through 2025, extending subsidies to those exceeding 400% of the FPL.
For individuals not meeting health insurance subsidy criteria, Medicaid and the Children's Health Insurance Program (CHIP) offer alternative solutions. Typically, Medicaid eligibility requires income between 100% and 150% of the FPL, with variances across states. It's crucial to stay updated on 2023 income limits for health insurance subsidies and be well-informed about available health care coverage options, including understanding the distinctions between Medicaid and Medicare.
SHORT-TERM HEALTH INSURANCE
Short-term health insurance offers a cost-effective solution to bridge health care coverage gaps during job transitions or until open enrollment arrives. Approach these plans with caution since they differ from Marketplace plans in several ways. The best short-term health insurance across Florida might not even include vital benefits and could exclude those with pre-existing conditions.
Lower monthly fees might be accompanied by substantial copays or co-insurance, resulting in considerable medical costs in the long run. Keep in mind that these plans are not eligible for subsidies or tax credits.
Frequently Asked Questions About Health Insurance in Tampa
We've answered some of the most frequently asked questions about health insurance in Tampa so that you can make informed decisions for your health.
About Brenna Kelly, Licensed Health Insurance Agent
---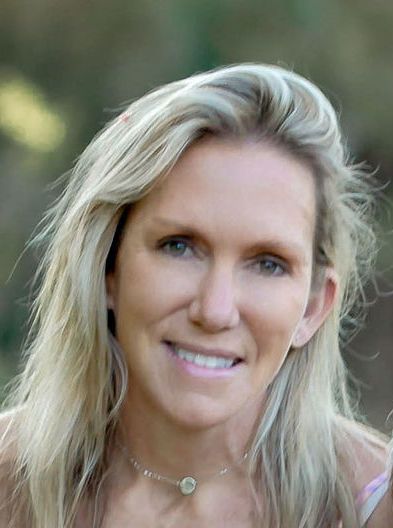 ---