Your health insurance premiums depend on your location, age, plan type, health care needs and the number of people on your plan. To find the cheapest health insurance companies in Miami, Florida, MoneyGeek gathered and analyzed Marketplace data. We also evaluated monthly premiums, MOOP costs, plan options and claims denial rates to find the best health insurance options.
Companies offer different metal tiers. Shopping around can help you find a plan that caters to your needs. Choosing the plan or tiers that work best for you is important, especially if your options for insurers are limited.
Best
Health Insurance
In Miami
2023
Best Health Insurance in Miami (2023)



Best Overall Health Insurance in Miami
MoneyGeek analyzed insurance companies in Miami based on their rates, plan options and customer service. We found that Oscar offers the best balance of these factors, with an average premium of $488 per month and a MOOP cost of $5,070. AmeriHealth came in second, with an average premium of $481 per month and MOOP costs of $5,200. Aside from price, consider plan options, cost-sharing opportunities and customer service to find the best health insurance in Florida.
Oscar

COMPANY HIGHLIGHTS
A health insurance plan from Oscar costs $488 per month with a MOOP cost of $5,200. However, these are only average costs. Your premium could be higher or lower, depending on your personal factors. The company has a low claims denial rate, meaning your claims are likely to be approved. You can also obtain some prescriptions for only $3.
Oscar may not be the cheapest option, but it offers the best balance of cost, customer service and MOOP costs. It also provides EPOs, which could be a better option for some than an HMO, as their networks are typically more extensive.
AmeriHealth

COMPANY HIGHLIGHTS
AmeriHealth offers the most affordable plans in Miami, with an average rate of $481 per month and a MOOP cost of $5,200. Although it has the cheapest rates, it came in second place because of its high MOOP cost. It also primarily offers HMOs, which means your coverage may lack flexibility.
This company has one of the lowest claims denial rates of the companies we analyzed. The cost of health insurance can vary based on personal factors. The amount of health care you need, your age, deductibles and many other factors can affect your premiums.
Best Cheap Health Insurance in Miami
Ambetter offers cheap health insurance without compromising on service quality. A plan from this company costs $529 per month on average, with a MOOP cost of $4,408.
Because these are only averages, your premium may vary based on several factors, such as the city and state you live in. The cost of health insurance depends on how you and your insurer share the medical expenses.
The best company may not have the cheapest rates. If you're looking for affordable health insurance, consider exploring the Marketplace metal system, deductibles, copays and co-insurance. Understanding the relationship between MOOPs and premiums is also important.
Ambetter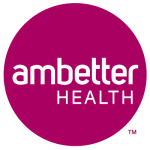 cons
Plan types are mostly HMOs
COMPANY HIGHLIGHTS
An Ambetter plan costs $529 per month with a MOOP of $4,408. These are only averages, so the cost of your plan may vary. Ambetter may not be the cheapest option, but it offers the lowest MOOP, which helps offset some of the premium costs. However, Ambetter has a high claims denial rate, which is something to consider if you need a lot of medical care.
This company offers many services to improve your health. For example, it has a Pharmacy Program that can deliver medicine to your doorstep, as long as it is covered by your policy. You can also get 24/7 help from medical professionals through Ambetter Telehealth. The service allows you to get a prescription and medical advice via phone or video call.
Cheapest Provider by Metal Tier
AmeriHealth offers the cheapest Silver plans, with an average premium of $481 per month across all plans. A Silver plan is a good middle ground if you're looking for cheap rates. The most affordable, however, is not always the best.
The metal system consists of levels from Bronze through Platinum. Bronze has the cheapest monthly premiums. Having a lower premium and a higher MOOP may give you less coverage for everyday medical care. If you're under 30, you can also get a Catastrophic plan, which is cheaper than a Bronze plan, but only covers emergency services.
The table below shows the most affordable insurers and their rates by metal tier. We did not include Catastrophic plans, as they are only available to those under 30.
WHICH METAL TIER IS RIGHT FOR ME?
Catastrophic: Great for people who don't need routine medical care since it only covers emergency or serious situations.
Bronze: The cheapest metal tier but with the highest MOOP costs, it's best for healthy individuals who don't need regular medical care.
Silver: Offers the best balance between affordability and MOOP cost. It's a good option for those with a moderate income.
Gold: A good option for those who need frequent or extensive care.
Platinum: Great for those who need regular and extensive medical care. Although the plans are expensive, you won't need to pay much for out-of-pocket costs, so it's cheaper in the long run.
Cheapest Plan by Metal Tier
The cheapest Silver plan in Miami is a Blue Cross Blue Shield Plan — myBlue Connected Care Silver 2332, with an average premium of $462 per month. Because we only calculated the average rates, your actual rates may differ, so another provider could offer a more affordable plan. The table below shows the cheapest insurers by metal tier. We did not rank Catastrophic plans since they're only available for those under 30.
Compare Insurance Rates
Ensure you are getting the best rate for your insurance. Compare quotes from the top insurance companies.
How Age Affects Health Insurance in Miami
Age affects the cost of health insurance no matter where you live. Premiums rise as you grow older because your health care needs are expected to rise.
Most of the time, Bronze and Expanded Bronze plans are the cheapest. If you're getting a lower-tier plan, make sure your preferred medical professionals are included in the insurer's network. Doing so will help you avoid paying out-of-pocket costs for going out-of-network. Catastrophic plans can be the cheapest, but you must be under 30 to qualify.
Silver plans are a middle ground for affordability and out-of-pocket costs. The table below shows the cheapest insurers for Silver plans.
Cheapest Health Insurance in Miami by Age
Your health insurance premiums are largely based on your age and metal tier. Rates may increase as you grow older. Additionally, premiums differ for every metal tier. The more valuable the metal, the more expensive the premium.
The graph below includes examples of costs by metal tier and age.
MEDICAID AND MEDICARE
Medicaid and Medicare are also affordable options for health insurance if you're eligible. Medicaid coverage is available to low-income individuals. If you're 65 years old or older, you can qualify for Medicare. You can also get Medicare Advantage or Medicare Supplement. These are government-sponsored programs that make health care accessible to more people.
How to Find the Best Cheap Health Insurance in Miami
Cheap health insurance in Miami is not hard to find, but exploring your options and knowing what you need is important. MoneyGeek outlined several steps you can take to find the best policy for your budget that your needs.
2
Budget Based on Your Health Care Needs
When shopping for health insurance, there is usually a tradeoff between cost and coverage. A lower premium comes with higher out-of-pocket costs and vice versa. The combination you pick will depend on your priorities. You'll need to weigh the pros and cons of paying more per month but less when it's time for an emergency or the other way around.
3
Check for Premium Tax Credits
A premium tax credit — to reduce the amount of your monthly premium — may be available to those whose annual income is at least 100% of the federal poverty level (FPL) and do not qualify for other public assistance health insurance (like Medicare or Medicaid).
4
Check Government Program Eligibility
Medicare and Medicaid are also affordable health insurance options if you qualify. Medicare is available for those over 65. Low-income individuals — such as those who are unemployed but need health insurance — can qualify for Medicaid.
5
Choose Your Plan
Going with an expensive plan has its benefits, but you can also opt for the cheapest option. Ultimately, your choice depends on personal circumstances.
Health Insurance Subsidies and Income-Based Assistance
Low-income individuals can get financial assistance for their health insurance premiums. The government provides health insurance subsidies to minimize the cost of plans for those with incomes between 100% and 400% of the FPL. The American Rescue Plan Act and the Inflation Reduction Act increased the income to over 400% of the FPL until 2025.
You can also look into Medicaid and CHIP if you don't qualify for subsidies. Medicaid is available for individuals whose income falls between 100% and 150% of the FPL, but this qualification varies per state. Medicaid and Medicare are government-funded programs.
SHORT-TERM HEALTH INSURANCE
You can get short-term health insurance if your coverage stops because of a job loss or if you're waiting for the open enrollment period. Short-term health insurance should not be used in place of a Marketplace plan, as they don't include essential benefits and can deny applicants with pre-existing conditions. Short-term health insurance is cheap but comes with expensive copays or co-insurance and does not qualify for subsidies or tax credits.
Frequently Asked Questions About Health Insurance in Miami
MoneyGeek answered frequently asked questions about health insurance in Miami to help you find a plan that balances service and cost.
About Brenna Kelly, Licensed Health Insurance Agent
---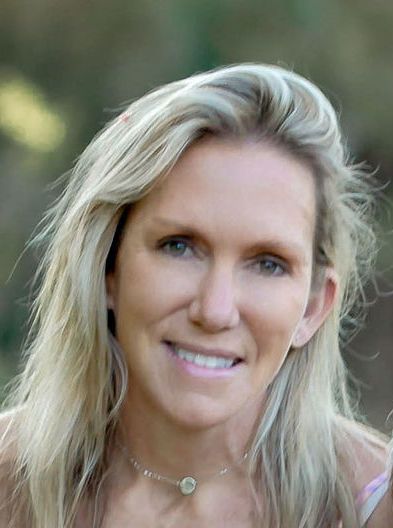 ---