Where you live significantly affects how much you pay for health insurance. Additionally, factors like age, plan type, health care needs and the number of people on your plan affect your cost.
MoneyGeek researched marketplace data to find insurance companies offering the cheapest health insurance in Corpus Christi, Texas. After assessing monthly premiums and MOOP costs, plan options and claims denial rate, we also found the best health insurance company.
Not every insurer offers each plan type, so shop around for the right one. If only one insurer is available in your area, opt for the best plan for you.
Best
Health Insurance
Corpus Christi
2023
Best Health Insurance in Corpus Christi (2023)



Best Overall Health Insurance in Corpus Christi
MoneyGeek gathered information about cost, plan options and customer service to find the provider offering the best combination. Our analysis shows Aetna is overall the best health insurance company in Corpus Christi, with an average monthly cost of $509 and a $5,215 average MOOP for Silver plans.
Ambetter from Superior Health Plan is the second-best option, costing an average of $577 per month with a MOOP of $4,800 for a Silver plan. In addition to cost, you should consider plan options, cost-sharing options and customer service when choosing a provider. Analyzing these factors can help you choose the most suitable insurer in Corpus Christi and find the best health insurance in Texas.
Aetna

pros
Has the most affordable premiums compared to other insurers
cons
Has the highest MOOP cost among its competitors
Only offers HMO plans that have little flexibility
COMPANY HIGHLIGHTS
Aetna's Silver plan costs $509 per month on average, with a MOOP of $5,215. Although its premiums are the most affordable, the company has the highest MOOP cost compared to other providers. However, actual costs may differ based on many factors.
The company has a low claims denial rate, meaning most of the claims you file will be approved. Aetna's individual and family plans provide various benefits, including prescription drugs, maternity care, mental health care and newborn care. The insurer offers 24/7 virtual care. You can also receive in-person care at various MinuteClinic locations, which provide various health screenings, immunizations, vaccinations and more.
Ambetter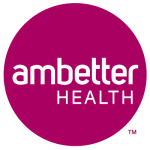 COMPANY HIGHLIGHTS
Ambetter from Superior Health Plan is the second-best health insurance option in Corpus Christi. The company's Silver plan has an average premium of $577 per month with a MOOP of $4,800. These are average plan costs and may differ. Like Aetna, this company has a low claims denial rate.
Ambetter offers policyholders the My Health Pays rewards program, which enables them to earn reward points for healthy behaviors. These points can later be redeemed to pay for various medical expenses.
Pregnant members and new parents can benefit from the company's Start Smart for Your Baby program. This program offers various resources and tips to help new parents. Additional plan perks include health management programs for chronic conditions, telehealth services and optional dental and vision insurance.
Best Cheap Health Insurance in Corpus Christi
MoneyGeek found that Ambetter offers the best cheap health insurance in Corpus Christi. The company has an average policy cost of $584 monthly with the lowest MOOP of $4,314.
Your premiums will depend on how you split the cost of medical expenses with the insurance company. Since costs are different in each location, you might get the cheapest health insurance in Texas from another company.
The best insurer won't always have the lowest premiums. Still, if finding low-cost health insurance is your priority, it's best to understand the marketplace metal system and how premiums and MOOP costs are related. You should also consider the role deductibles, copays and co-insurance play in the average cost of health insurance.
Ambetter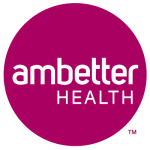 pros
Lowest MOOP costs among other insurance companies
Offers EPO plans that are less costly and flexible
cons
Higher than average claims denial rate
Has the third-cheapest premium
COMPANY HIGHLIGHTS
You can get the best cheap health insurance plan from Ambetter at an average cost of $584 per month. While Aetna has a lower monthly premium of $509, Ambetter's average MOOP cost of $4,314 is about $1,000 less than Aetna's. Actual costs may be different as these are averages.
Ambetter's policies offer many benefits, including a pharmacy program, dental and vision insurance and care management services. If you have chronic conditions, you can benefit from the company's health management programs. In addition, Ambetter's Start Smart For Your Baby program supports parents during pregnancy and provides essential resources.
The company has a worse-than-average claims denial score of 38%, which means it rejects a good amount of claims.
Cheapest Provider by Metal Tier
MoneyGeek found Aetna is Corpus Christi's cheapest Silver provider, with an average cost of $509 per month. Keep in mind that the cheapest policy won't necessarily offer the best coverage. However, you can opt for a Silver plan if cost is your concern. These plans are mid-tier options with affordable premiums.
The metal tier system has different levels, from Bronze through Platinum, where Bronze plans have the lowest cost. Catastrophic plans are even cheaper than Bronze ones but only available for those under 30.
Plans with lower premiums generally have higher MOOP costs and don't offer much protection against everyday health expenses. The table below lists Corpus Christi's cheapest providers by metal tier.
WHICH METAL TIER IS RIGHT FOR ME?
The best metal tier for you will depend on your needs.
Catastrophic: Best if you don't need medical help frequently and only want emergency coverage.
Bronze: Offers more coverage than a Catastrophic plan, making it ideal for healthy people.
Silver: Best suited for individuals with moderate income looking to balance plan cost and coverage.
Gold: Most suitable for those who need comprehensive care frequently.
Platinum: Best suited for individuals with extensive medical needs.
Cheapest Plan by Metal Tier
Aetna's Silver plan is the most affordable, at an average monthly premium of $476.
MoneyGeek gathered information about the cheapest providers by metal tiers and their average plan costs in the table below.
Compare Insurance Rates
Ensure you are getting the best rate for your insurance. Compare quotes from the top insurance companies.
How Age Affects Health Insurance in Corpus Christi
Regardless of where you live in the state, your age significantly impacts your health insurance cost. Health expenses generally increase with age, so insurers charge more as you age to accommodate the increased costs.
You will pay the lowest monthly costs with a Bronze or Expanded Bronze plan. Catastrophic plans are the most affordable, but generally, they have an age requirement.
When opting for these plans, you should ensure you're comfortable with their network, as choosing out-of-network services will significantly increase your cost. We listed the cheapest providers for Silver plans in the chart below.
Cheapest Health Insurance in Corpus Christi by Age
Your age and metal tier significantly affect your health insurance costs. See the chart below for examples of costs by metal tier and age.
How to Find the Best Cheap Health Insurance in Corpus Christi
Finding the best cheap health insurance in Corpus Christi involves understanding your needs, checking eligibility for various programs and considering your options. You can follow these steps to start the process.
2
Budget Based on Your Health Care Needs
To choose the right plan type, assess your needs and find an insurer offering the right balance of cost and coverage. A plan with lower premiums may not cover essential benefits, saddling you with high costs if you have a significant health event. A plan with higher premiums will have significantly higher monthly costs but may allow you to reach your deductible and MOOP faster.
3
Check for Premium Tax Credits
A premium tax credit lowers the price of health insurance by reducing the premium each month. They are generally available to people who aren't eligible for publicly assisted health insurance, like Medicare and Medicaid, and whose income is at least 100% of the federal poverty level (FPL).
4
Check Government Program Eligibility
Getting coverage through government-sponsored programs like Medicare or Medicaid can be ideal if you seek health insurance while unemployed. However, these programs generally have strict eligibility requirements.
5
Choose Your Plan
You can purchase health insurance from the most affordable company once you're comfortable with the essential details.
Health Insurance Subsidies and Income-Based Assistance
Individuals with incomes within a certain bracket can benefit significantly from subsidies to help lower their monthly insurance premiums. These subsidies apply to those whose income is between 100% and 250% of the FPL. But the American Rescue Plan Act and the Inflation Reduction Act allow individuals with an income over 400% of the FPL to benefit from these subsidies through 2025.
Those not qualifying for a subsidy can benefit from Children's Health Insurance Program (CHIP) or Medicare and Medicaid. However, your income must be between 100% and 150% of the FPL for Medicaid, depending on your location.
SHORT-TERM HEALTH INSURANCE
Another way to get coverage in various circumstances is to buy short-term health insurance in Texas. These short-term plans can help you bridge the coverage gap when waiting for open enrollment or a new job to start.
But know that these plans have high copays and co-insurance, do not cover essential services or accept people with pre-existing conditions. You also cannot benefit from subsidies with these plans.
Frequently Asked Questions About Health Insurance in Corpus Christi
MoneyGeek answered the following frequently asked questions to help you understand how health insurance works in Corpus Christi.
About Brenna Kelly, Licensed Health Insurance Agent
---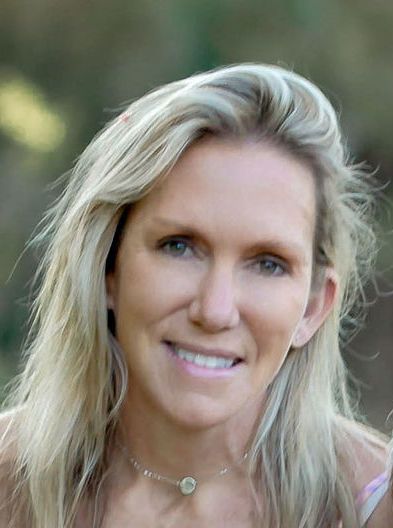 ---