Your location, age, plan type, health care demands and the number of people on your policy will play a role in determining the cost of your health insurance. MoneyGeek gathered and analyzed Marketplace data to look for the cheapest health insurance companies in Columbus, Ohio. We also considered monthly premiums, maximum out-of-pocket (MOOP) costs, plan selections and claim denial rates to determine the best provider.
Insurance companies don't all offer every plan type or metal tier. Exploring your options will help you find a plan that meets your requirements. If only one company is available in your area, it's best to choose a plan or a tier that best caters to your needs.
Best
Health Insurance
In Columbus
2023
Best Health Insurance in Columbus (2023)



Best Overall Health Insurance in Columbus
MoneyGeek ranked insurance companies based on their cost, plan options and customer service. We found that Anthem Blue Cross Blue Shield offers the best health insurance in Columbus, with an average premium of $417 per month and a MOOP limit of $4,176 for Silver plans. The second-best company is Oscar, which offers Silver plans with an average cost of $439 per month and a MOOP of $4,834. To find the best health insurance for you, we recommend looking into plan options, cost sharing and customer service in addition to cost.
Anthem Blue Cross Blue Shield

pros
Approves most filed claims
Has the lowest MOOP limit
Offers the cheapest rates
COMPANY HIGHLIGHTS
The average cost of an Anthem plan is $417 per month, with an average MOOP of $4,176. It has the most affordable premiums and the lowest out-of-pocket costs in our comparison group. The actual cost of your plan will depend on your circumstances, so your premiums may be higher or lower than the average noted here.
Anthem has a low claims denial rate, which means it rarely rejects filed claims. As a policyholder, you can be relatively confident that the plan will cover your medical expenses if you need medical treatment.
An Anthem plan can also include Pharmacy Coverage and Virtual Care. The Pharmacy Coverage can help you get prescription medication with no out-of-pocket costs, depending on your plan tier and the prescription medicine you need. Anthem also provides virtual access to a doctor through the Sydney Health app, so you can get advice, diagnoses and prescriptions through your phone.
Oscar

pros
Offers the second-cheapest premiums
cons
Has high out-of-pocket costs
COMPANY HIGHLIGHTS
Oscar charges an average premium of $439 per month and has an average MOOP limit of $4,834. It's the second-cheapest option among the companies we ranked, but it has one of the highest out-of-pocket maximums. Oscar also has a low claim denial rate, meaning that it approves most claims from policyholders.
Oscar offers a program that allows you to get prescription medication for as little as $3. You can also request refills through the company's app and get medication delivered straight to your home.
MoneyGeek evaluated health insurance companies using average rates and out-of-pocket costs, so your costs may vary. It's best to compare rates among insurers to find the best one that fits your needs.
Best Cheap Health Insurance in Columbus
Anthem Blue Cross Blue Shield offers the best affordable health insurance in Columbus based on our study. Its average monthly premium is $417, and its average MOOP of $4,176.
Your premium will vary based on several factors, including location and age. The cost of your health insurance will also depend on how you prefer to share health care costs with your insurer.
The best insurance company may not always be the most affordable. You can find cheap health insurance plans by becoming familiar with the Marketplace metal system and understanding how premiums and MOOP expenses relate to each other. It's also important to consider deductibles, copays and co-insurance when evaluating cost.
Anthem Blue Cross and Blue Shield

pros
Has the cheapest premiums
COMPANY HIGHLIGHTS
An Anthem plan costs an average of $417 per month, with an average MOOP of $4,176. It has the lowest out-of-pocket expenses and premiums of the providers we evaluated in Columbus. These are average costs, so the actual cost of your plan may vary.
Anthem rarely denies policyholder claims, so if you require medical care, the insurer will most likely cover the costs.
Anthem offers a Smart Rewards program through which policyholders can earn rewards for completing health and wellness activities. The rewards can then be redeemed for gift cards to top retailers. Anthem can also connect you to a doctor through the Sydney Health app, allowing you to receive recommendations, diagnoses and prescriptions from the comfort of your home.
Cheapest Provider by Metal Tier
The least expensive average Silver premium in Columbus is from Anthem Blue Cross Blue Shield at $417 per month. The cheapest option may not always be the best, but if you want affordable rates, Silver plans offer a decent compromise between monthly premiums and out-of-pocket costs. They also often come with cost-sharing reductions.
The metal system includes tiers that range from Bronze to Platinum. Bronze plans have the lowest monthly premiums but also the highest MOOPs. Catastrophic plans are generally even cheaper than Bronze plans but include age restrictions.
The chart below shows the cheapest insurers in Columbus by metal tier along with their average costs. We excluded Catastrophic plans as they are only available to people under 30.
WHICH METAL TIER IS RIGHT FOR ME?
Below is a summary of each tier to help you determine which best fits your needs:
Catastrophic: This plan type usually has very high MOOPs, so it's best for those who don't require regular medical care but want coverage in case of emergencies.
Bronze: The least expensive metal tier with the highest MOOP cost. It works well for healthy people who don't require routine medical treatment.
Silver: Offers the best balance between affordable rates and MOOP costs, so it's great for individuals with a moderate income.
Gold: Best for those who require more frequent or intensive care.
Platinum: Ideal for people who require frequent or ongoing medical treatment. These plans have low out-of-pocket costs, making them less expensive than other tiers in the long run despite the high monthly rates.
Cheapest Plan by Metal Tier
The cheapest Silver plan in Columbus is Anthem Silver Pathway X HMO 5800/40% Standard from Anthem Blue Cross Blue Shield. It has an average premium of $408 per month and an average MOOP cost of $5,200.
The following table lists the most affordable insurers in Columbus according to metal tier. Catastrophic plans were not included because they are only offered to people under 30.
Compare Insurance Rates
Ensure you are getting the best rate for your insurance. Compare quotes from the top insurance companies.
How Age Affects Health Insurance in Columbus
Age is a significant factor when it comes to determining health insurance costs, regardless of where you live. Premiums increase as you age to account for the expected increase in your health care demands.
The most affordable plans are almost always Bronze and Extended Bronze plans. Catastrophic plans can be less expensive, but you must be under 30 to buy one.
When considering a lower-tiered plan, it's important to check the insurer's network to avoid paying more for out-of-network care. Some of the least expensive insurers for Silver plans are included in the chart below.
Cheapest Health Insurance in Columbus by Age
Your age and the metal tier you select both play a big role in determining your health insurance premiums. Higher metal tiers will equal higher premiums. Additionally, your rates will rise as you grow older. The graph below shows how age and metal tier affect your premiums.
MEDICAID AND MEDICARE
If you're looking for affordable options for health insurance, Medicare and Medicaid — which are both government-sponsored programs — offer some of the cheapest plans. However, they come with strict eligibility requirements. Medicaid is only available to low-income individuals, and only people who are age 65 or older can qualify for Medicare. If you're eligible for Medicare, you can also consider Medicare Advantage and Medicare Supplement.
How to Find the Best Cheap Health Insurance in Columbus
Finding affordable health insurance in Columbus involves looking into all your options and being aware of your needs. These steps can help you choose the insurance plan that best suits your own health care needs and budget.
1
Know Where to Look
There are many different ways to get a plan depending on your circumstances. For example, parents may be able to provide health insurance for 18-year-olds. If you're no longer covered by your parents' plan, many employers offer health insurance for 26-year-olds and older employees. You can also check out the Marketplace, government programs or insurance company websites.
2
Budget Based on Your Health Care Needs
Health insurance plans include a tradeoff between cost and coverage. Higher out-of-pocket expenses result from reduced premiums, and vice versa. Consider the advantages and disadvantages of paying more each month but less when an emergency arises.
3
Check for Premium Tax Credits
If your income reaches at least 100% of the federal poverty level (FPL), you may be eligible for a premium tax credit. These credits can help you pay for insurance by lowering your monthly payment. If you qualify for government-sponsored health insurance, like Medicare or Medicaid, you are not eligible for a tax credit.
4
Check Government Program Eligibility
If you meet the necessary qualifications, consider checking out Medicare and Medicaid. Both are affordable ways to get health coverage. Medicare is available for people over the age of 65, while those with low incomes, such as unemployed individuals looking for health insurance, may be eligible for Medicaid.
5
Choose Your Plan
It's fine to choose the cheapest plan available if you're comfortable with the costs and services offered. Choosing a more expensive plan has advantages, but it might not always be the best choice for you. At the end of the day, your decision should be based on your needs, preferences and budget.
Health Insurance Subsidies and Income-Based Assistance
Those with low incomes may be eligible for financial assistance through health insurance subsidies. The government typically offers these subsidies to reduce the cost of plans for those whose income is between 100% and 400% of the FPL. However, the American Rescue Plan Act and the Inflation Reduction Act have extended the benefits to those whose income is over 400% of the FPL until 2025.
If you are not eligible for subsidies, you may want to consider Medicaid or CHIP. Depending on the state, incomes for Medicaid eligibility range from 100% to 150% of the FPL. Government-funded programs like Medicaid and Medicare provide access to more affordable health care.
SHORT-TERM HEALTH INSURANCE
Short-term health insurance is an affordable way to maintain coverage while you're waiting for a new job or for open enrollment to start. However, we do not recommend using short-term health insurance as a substitute for a real Marketplace plan.
Short-term insurance plans don't always cover essential benefits, and they can also reject applicants with pre-existing conditions. They might be cheap, but they usually have high copays and co-insurance. In addition, they're not eligible for subsidies or tax credits.
Frequently Asked Questions About Health Insurance in Columbus
To help you find a plan that balances service and cost, MoneyGeek provided answers to some frequently asked questions regarding health insurance in Columbus.
About Brenna Kelly, Licensed Health Insurance Agent
---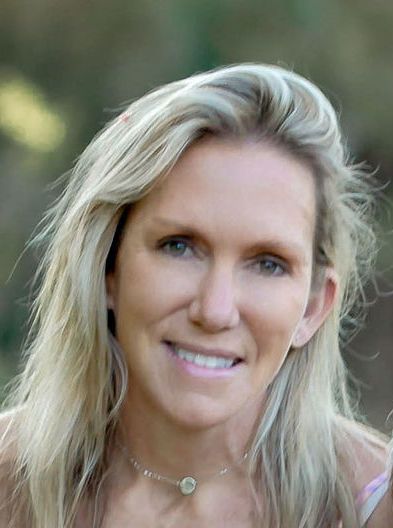 ---