One of the top 10 most expensive states for auto insurance, Georgia's average car insurance cost is $1,638 for full coverage per year.
There are several reasons car insurance is so expensive in Georgia, including the cost of car repairs, unlimited premium increases and high risk of weather events and vehicle theft. Even with high average rates, Georgia residents can still get affordable car insurance by shopping with multiple carriers and comparing quotes. Our car insurance cost calculator is a great way to get anonymous quotes from various insurers based on your driving profile and location.
The average cost of car insurance in Georgia is $1,638 per year, putting the state in the top 10 most expensive for auto insurance.
Car insurance is so expensive in Georgia because of high costs for auto repairs and healthcare, dangerous highways, weather events and uninsured drivers.
You can save on Georgia car insurance rates by shopping around, comparing quotes, taking advantage of discounts and bundling policies.
Why the Cost of Georgia Car Insurance Is So High
Georgia car insurance rates are higher than average, even if they aren't as expensive as some other states. There are several reasons why car insurance is so costly in Georgia, including the states, dangerous and busy roadways, lack of premium regulation, high healthcare costs, expensive repairs and a relatively high rate of uninsured drivers.
Dangerous Highways
The more dangerous the highways are, the higher car insurance rates tend to be. As of 2021, Georgia had the fourth-largest number of fatal auto accidents in the country. The state is also part of the South-Atlantic region, where vehicle miles traveled were 14.2% higher in June 2021 than June 2020.
More fatal accidents and traffic mean more claims paid out. To compensate for this large volume of claims, insurance companies tend to increase rates for all drivers in the area to recoup their losses — even if you haven't filed a claim yourself.
No Cap on Premium Increases
In most states, insurers have to get approval from the state insurance commissioner before increasing car insurance rates, but not in Georgia. Unless rate increases are higher than 10%, they may not even be reviewed by the commissioner. Rate hikes are applied across the board for car insurance companies, meaning everyone pays more for their premiums, even if you don't change your policy or file a claim.
Expensive Healthcare Costs
With some of the most expensive healthcare costs in the United States, Georgia residents see both higher car and health insurance premiums. When someone is treated for an injury related to a car accident, higher healthcare costs mean the car insurance company pays more for claims. The more auto insurance companies pay per claim, the more likely Georgia drivers will see rate increases.
Expensive Auto Repairs
Though rates have gotten better compared to 2020, auto repairs in Georgia are still among the most expensive in the country. Like with healthcare costs, insurance companies pass off high costs of auto repairs to policyholders to recoup the expense of insuring Georgia drivers. Depending on the type of accident, one claim could pay out repairs for multiple calls, increasing rates even more.
Uninsured Drivers
Though rates aren't as high as in other states, 12% of Georgia drivers are uninsured. For comparison, If an uninsured driver hits you, your uninsured motorist coverage will pay for your injuries and the damage to your car. Even though it's optional in Georgia, having uninsured motorist coverage can protect you and your family from uninsured Georgia drivers.
The Rate of Uninsured Motorists in Each State
| State | Uninsured Driver Rate |
| --- | --- |
| Alaska | 16% |
| Alabama | 20% |
| Arkansas | 19% |
| Arizona | 12% |
| California | 17% |
| Colorado | 16% |
| Connecticut | 6% |
| District of Columbia | 19% |
| Delaware | 9% |
| Florida | 20% |
| Georgia | 12% |
| Hawaii | 9% |
| Iowa | 11% |
| Idaho | 13% |
| Illinois | 12% |
| Indiana | 16% |
| Kansas | 11% |
| Kentucky | 14% |
| Louisiana | 12% |
| Massachusetts | 4% |
| Maryland | 14% |
| Maine | 5% |
| Michigan | 26% |
| Minnesota | 10% |
| Missouri | 16% |
| Mississippi | 29% |
| Montana | 9% |
| North Carolina | 7% |
| North Dakota | 13% |
| Nebraska | 9% |
| New Hampshire | 6% |
| New Jersey | 3% |
| New Mexico | 22% |
| Nevada | 10% |
| New York | 4% |
| Ohio | 13% |
| Oklahoma | 13% |
| Oregon | 11% |
| Pennsylvania | 6% |
| Rhode Island | 17% |
| South Carolina | 11% |
| South Dakota | 7% |
| Tennessee | 24% |
| Texas | 8% |
| Utah | 7% |
| Virginia | 11% |
| Vermont | 9% |
| Washington | 22% |
| Wisconsin | 13% |
| West Virginia | 9% |
| Wyoming | 6% |
Severe Weather Risks
Georgia is prone to severe weather, including intense storms, tornadoes and hurricanes, which can all cause substantial damage to vehicles. Car insurance companies pay for these weather-related claims under comprehensive coverage.
Severe weather events like flooding and tornadoes typically total a car, meaning the insurance company pays higher costs per claim. Even if you don't have full coverage insurance, you could see an increase in your premiums as companies account for significant losses from these high-cost claims.
Higher Risk of Vehicle Theft
Living in an area with a high risk of vehicle theft is another factor that can make Georgia car insurance rates more expensive than other states. Georgia is in the top five states for vehicle thefts. Vehicle thefts have a higher probability of totaling a car, which is costly to providers — the higher risk of these events means that everyone pays for the losses incurred by insurance companies.
Car Insurance Rate Increases in Georgia
The average Georgia driver pays $977 per year for state minimum coverage — or $81.42 per month. For full coverage, Georgia's average car insurance cost is $1,638, or $136.50 each month.
From 2015 to 2020, Georgia car insurance rates increased by 16.8%, but rates decreased from 2020 to 2021 by 7.7%, resulting in a total increase since 2015 of 7.8%.
How to Save on Car Insurance in Georgia
Despite it being so difficult to find low-cost car insurance in Georgia, drivers don't have to settle for high premiums. There are multiple ways to get affordable car insurance as a Georgia driver, even if you have to spend some time to put these tips and strategies in place.
1
Shop around for the best rates.
Comparing multiple quotes for the same coverage from different companies is one of the best ways to save on car insurance.
2
Take advantage of the savings from bundling your policies.
3
Inquire about discounts you may qualify for.
Applying discounts can save you money. You could receive money off for being a good driver, remaining accident-free, driving fewer miles and having a safe car.
4
Use a car insurance comparison tool to compare rates.
5
Consider raising your deductible.
A higher deductible means a lower premium. However, keep in mind that lowering your deductible will increase what you pay if you file a claim.
6
Opt for pay-as-you-drive coverage.
If you don't drive much, you could save by paying only for the miles you drive with pay-per-mile coverage.
About Mandy Sleight, Licensed Insurance Agent
---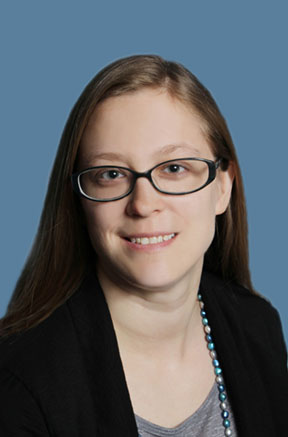 ---