Guide to Approaching Car Insurance Discrimination Against People With Low Income
---
By Mandy Sleight, Licensed Insurance Agent, Finance Writer & Licensed Insurance Agent
State laws and regulations allow car insurance companies to use many factors when determining rates, leading to discrimination among specific groups. Members of minority groups, people earning low incomes, young drivers, senior drivers and people without a college degree are a few groups negatively impacted by high car insurance premiums. Learn how to spot auto insurance discrimination in its many forms, ways to reduce high premiums and how lawmakers are driving change to reduce car insurance price discrimination.
Who Is Impacted by Auto Insurance Discrimination?
Though auto insurance discrimination happens to several subsets of people, those in the Black community are most impacted by price discrimination. MoneyGeek, ProPublica and the Consumer Federation of America have put out studies showing the disproportionately high rates drivers in minority communities pay compared to ZIP codes with predominantly white residents. The American Property Casualty Insurance Association refutes these claims, arguing that insurers don't use income or race data when determining rates for drivers. While that may be true, minority groups tend to live more in urban areas. Some of these areas lie in ZIP codes that may statistically have more auto insurance claims compared to suburban and rural areas.
Types of Discrimination
While systemic racism is a huge problem in auto price discrimination, it is unfortunately not the only type of discrimination. With so many factors used by car insurance companies, and not all of them weighing factors the same, it can be difficult to know just how much each form of discrimination negatively affects the cost of car insurance.
| Type | Description |
| --- | --- |
| Age | Drivers under the age of 25 and over 70 pay higher rates than drivers in other age groups, with teens paying the most. |
| Racial | Members of minority groups pay 30% or more in insurance premiums than those in predominantly white neighborhoods. |
| Gender | Though it's commonly accepted that men pay more, some studies are finding single women actually pay more than single men for car insurance. |
| Location | High rates of accidents, theft and vandalism, and whether a car is parked on the street or in a garage can negatively impact car insurance premiums. |
| Occupation | For companies who ask about occupation, blue-collar and lower-paying jobs get quoted higher car insurance premiums than higher-paying jobs. |
| Homeless | With no fixed address, the increasing rates of homelessness can have a negative impact on car insurance premiums and the ability to stay insured. |
| Education Level | Drivers without a college degree pay at least 10% higher car insurance rates than college degree holders. |
Common Questions Asked About Car Insurance Discrimination
When it comes to car insurance price discrimination, MoneyGeek answers the most common questions below to help you better understand this pricing phenomenon.
What You Can Do if You Are Discriminated Against
If you feel you are being discriminated against while purchasing auto insurance, you have several courses of action to take. While it can be frustrating to deal with discrimination, there are agencies you can report to and measures you can take to protect yourself from discrimination by car insurance companies.
Consider taking one or more of these steps to reduce your car insurance premiums and report discrimination.
1
Shop before you buy
The make and model of your car can greatly impact your insurance premiums. Before you purchase a car, get a quote from your insurance company to find out how much it will cost and if you can truly afford it.
2
Get comparison quotes
Whether you're a new driver or shopping to compare rates for your existing car insurance, you can avoid price discrimination and get the best rate by getting several comparison quotes from different companies to find the one with the best coverage and pricing.
3
Do company research
Every car insurance company has its own rating system, leading to a wide range of insurance quotes. Before you commit to a company, research customer reviews and complaints to find out how others feel about pricing and how it treats its customers.
4
File a complaint
Every state has a department of insurance with a director or commissioner of insurance. If you think you are being discriminated against, file a complaint with the insurance department so you can be heard.
5
Let the Federal Insurance Office know
The Federal Insurance Office created an Affordability Index for people with low and moderate incomes and members of minority groups in response to auto insurance price discrimination. If you are paying more than 2% of the median income in these selected areas, report it to the FIO.
6
Voice concerns to legislators
Discrimination can only be stopped when enough people oppose it. Reach out to your local and state representatives, including those in Congress and the Senate, to report suspected auto insurance price discrimination.
What Policymakers and Insurers Are Doing to Help
State and federal lawmakers and industry watchdogs are calling for reforms that would limit or do away with discriminatory car insurance practices by the insurance companies.
The U.S. House of Representatives and Senate
Economic Watchdog Groups
In June 2020, the Center for Economic Justice called on the National Association of Insurance Commissioners to study and respond to car insurance discrimination. The Special Committee on Race and Insurance, created by the NAIC, is working in 2021 to conduct research and analyze the insurance industry. Action steps are expected by the end of the year.
State Insurance Commissioners
What Should You Do if You Can't Pay Your Car Insurance?
The rate you pay for car insurance can vary widely depending on your age, gender, driving profile, vehicle type and coverage limits. If you find yourself unable to pay your car insurance, it may be tempting to stop paying it. Almost all states require you to have car insurance on all registered vehicles. Failure to do so could result in fines or tickets, and your license could be suspended along with your registration. Worse, if you drive without insurance and are involved in an accident, you could be ticketed, go to jail and have to pay out of pocket for the damage or injuries you cause.
Make Sure Your Premium Is Compliant With the Law
Every state except New Hampshire requires you to have a minimum amount of liability insurance to protect other drivers and pedestrians. The amount varies, with some requiring other coverages such as personal injury protection and uninsured motorist coverage. Drivers who choose state minimums pay higher premiums than those with higher liability limits, so consider that when insuring your car. Review your driving profile with your insurance carrier for accuracy to reduce the risk of auto insurance price discrimination.
7 Tips to Help You Pay
If you're struggling to pay your car insurance premiums, here are some ways to reduce your insurance cost and ways to afford your car insurance.
1
Suspend or lower coverage
With fewer miles driven and more people working from home during the COVID-19 pandemic, you may be able to suspend or lower your car insurance temporarily instead of paying your normal rates.
2
Allow the company to monitor your driving
Most car insurance companies offer telematics programs that monitor driving habits through a car plug-in or smartphone app. If you're a generally safe driver, this can reduce the amount you pay for auto insurance.
3
Review your coverages
Take a look at your current coverages and see if you can make changes to reduce your car insurance costs. If your car is old and paid off, you may no longer need full coverage. Increasing your deductibles can also reduce your out-of-pocket costs.
5
Find rebates
If you can't find any other ways to save or reduce your car insurance premium, consider cutting costs on other forms of insurance, like home and health insurance. There may be ways to save there, get rebates or reduce coverage to afford your car insurance premium.
6
Bundle your policies
Bundling home and auto insurance is another way to save. It also makes it easier because both policies are with the same company, even if you just rent your home or apartment.
7
Take a defensive driving course
If your insurance company offers a discount for completing a defensive driving course, you can reduce your car insurance premium and become a safer driver. This can also prevent future tickets and accidents, keeping future premiums low with a clean driving record.
Available Discounts
Taking advantage of all the available discounts offered by your car insurance company can also keep rates affordable. Ask about all discounts, which vary by state and carrier. If your driving habits change over time, don't forget to mention it to your insurance company to see you're now eligible for a discount or a reduction in premium cost.
Experts on Car Insurance Discrimination for Drivers With Low Incomes
To help navigate auto insurance price discrimination intricacies, MoneyGeek interviewed several industry leaders in different areas of expertise. These experts were asked questions about low income and other discriminating factors in car insurance. Their responses are below.
Why are insurance companies charging people with low income for factors that have nothing to do with their driving?

What can people with low income do to get low rates on their car insurance, besides taking advantage of discounts?
Andrew Lacy
Owner and Founder, The Lacy Employment Law Firm
Christopher Dews
Assistant Vice President/Senior Policy Advocate
J. Robert Hunter
Director of Insurance, Consumer Federation of America
Protection Resources for Drivers
If you feel you've been a victim of auto insurance price discrimination in any form, there are many resources available to help you. This group of nonprofits, government resources, state-level programs and more can assist you with your claim and help you find an attorney or other legal recourse to fight discrimination.
About Mandy Sleight, Licensed Insurance Agent
---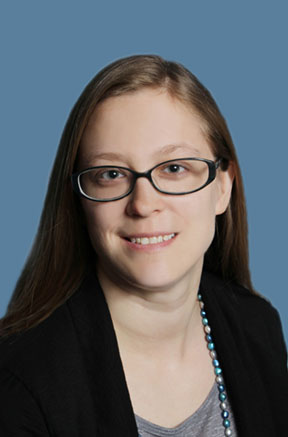 ---