Best West Virginia Home and Auto Bundle Insurance Companies (2023)
---
Compare Rates and Save on Car Insurance
By Mark Fitzpatrick, Content Director
Edited by
Kathryn Schroeder
Best
Insurance Bundle
West Virginia
2023
The Best Bundled Insurance in West Virginia
The Best Home and Auto Bundles in West Virginia
MoneyGeek considered affordability, customer service and discounts when scoring insurance companies in West Virginia. Our study found that the best companies for auto and home insurance bundling in the state are:
State Farm: MoneyGeek score of 85 out of 100
Nationwide: MoneyGeek score of 78 out of 100
State Farm offers the best auto and home insurance in West Virginia, receiving the highest score for a bundle discount and second-highest scores for auto satisfaction and home satisfaction. Nationwide, our runner-up, lagged in affordability with its discount but earned above-average ratings on auto and home satisfaction.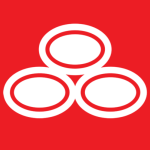 pros
Scored 4 out of 5 for auto and home satisfaction
Earned a perfect discount score
Has rental car and/or travel reimbursement coverage
cons
Doesn't offer new car or better car replacement
Doesn't offer discount for going paperless
COMPANY HIGHLIGHTS
For those who want a company that offers a great combination of affordability and quality service, State Farm is the best option in West Virginia. The insurer earned high customer satisfaction ratings for its auto and homeowners insurance. It also provides a bundle discount of around 23%, lowering the average annual premium to $2,027 and saving customers a whopping $596 on average.
Regarding its car insurance, State Farm offers typical add-on coverages like rental car and/or travel reimbursement. That pays for car rental expenses up to a chosen limit and travel expenses up to $500. Additionally, it covers up to $500 in repayment of the deductible for a covered accident in a rental vehicle. It's worth noting, however, that State Farm doesn't have other common optional coverages, such as new car replacement or gap insurance.
State Farm homeowners policies can be supplemented with rare add-on coverages. These include home systems protection, which covers damages to permanently installed systems due to an abrupt and accidental mechanical or electrical breakdown. State Farm also offers loss assessment to members of a homeowners association (HOA).
Read MoneyGeek's State Farm Auto Insurance Review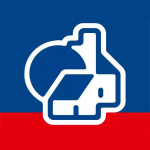 pros
Scored 4 out of 5 for auto and home satisfaction
Offers identity theft add-on coverage for car insurance policy
Offers a discount for automatic payment
cons
Earned a score of 3 out of 5 for its bundle discount
Lacks better car replacement and new car replacement
COMPANY HIGHLIGHTS
Another option for the best auto and home insurance in West Virginia is Nationwide. The company combines above-average customer service with affordable rates, making it our runner-up pick in the state. Moreover, Nationwide offers a bundle discount of around 10%, reducing the annual premium to approximately $2,112.
Nationwide offers two unique optional coverages for auto insurance: identity theft and total loss deductible waiver. The former covers identity theft or fraud expenses up to $25,000, whereas the latter pays for the comprehensive or collision deductible if a car is declared a total loss after an accident.
In addition, there is an available uncommon add-on coverage for a Nationwide homeowners policy: better roof replacement coverage. It covers the cost of replacing a roof with safer and stronger roofing materials after a covered loss.
Read MoneyGeek's Nationwide Auto Insurance Review
The Best Home and Auto Bundles in West Virginia for Military Backgrounds
According to MoneyGeek's research, USAA ranks as the best company offering an auto and home insurance bundle in West Virginia. However, its availability is limited to military members, veterans and their families. Those eligible for a USAA policy can enjoy a low rate plus quality service.
MoneyGeek Top Pick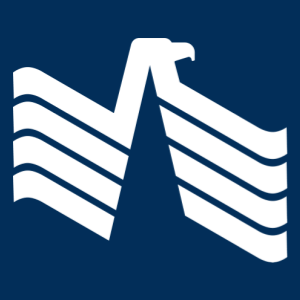 USAA
MoneyGeek found that USAA offers the best auto and home insurance in West Virginia for those with a military background. Although it already offers a cheap auto or home policy, you can further lower your premium by around 6% if you choose to bundle at an average annual rate of $1,729.
Note that USAA doesn't have any rare optional coverages. It offers common ones, such as rental car reimbursement for auto insurance and home rental for homeowners insurance. Rental car reimbursement pays for a rental car while your vehicle is being repaired after a covered loss. Meanwhile, home rental protects you and your guests when you rent a room or your entire home.
The Best Home and Auto Bundle Discounts in West Virginia
On average, West Virginians lower their insurance costs by 15% and save $372 a year when they bundle auto and home insurance policies. MoneyGeek's study discovered that State Farm offers the most significant bundle discount at around 23%, whereas USAA has the smallest discount at roughly 6%.
The biggest discount doesn't automatically guarantee the cheapest rate. For example, USAA offers the lowest quote for bundled policies at approximately $1,729 per year, even with the smallest bundle discount. But it is only available to military personnel, so State Farm offers the largest bundle discount and lowest price in West Virginia to all residents at around $2,027.
Conversely, Allstate has the most expensive annual premium at roughly $2,465 after around an 18% bundle discount.
The Cheapest Home and Auto Bundles in West Virginia
MoneyGeek found that the two companies with, on average, the most affordable auto and home bundles in West Virginia, regardless of discounts, are:
State Farm: $2,027 per year
Nationwide: $2,112 per year
USAA may be an excellent option for military members, veterans and their families living in the state. It offers a home and auto bundle to eligible customers at approximately $1,729 per year.
MoneyGeek Top Pick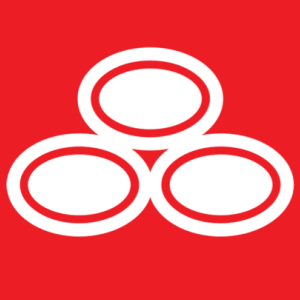 State Farm
The cheapest option for an auto and home insurance bundle in West Virginia is State Farm. Its bundle costs an average of $2,027 per year, which is around 23% more affordable than getting car insurance and homeowners insurance separately.
If you're looking for potential savings, State Farm has several discount opportunities for its policyholders. You can earn a discount for insuring multiple cars, safe driving and having airbags and an anti-theft system. Additionally, you may qualify for the company's new home, home renovation and protective device discounts.
The Cheapest Non-Bundle Insurance Combinations in West Virginia
An alternative option to save on insurance is to get policies from two different companies. That means pairing the most affordable car insurance you can find with the cheapest homeowners insurance.
At an average cost of $2,293 per year, pairing State Farm auto insurance (around $845 per year) with Nationwide home insurance (roughly $1,448 per year) results in the cheapest bundled combination in West Virginia.
Still, it's more affordable to bundle policies with the same company in West Virginia. Case in point, State Farm offers its home and auto bundle at approximately $2,027 per year. That's around $266 more affordable than the cheapest bundled combination we found in West Virginia.
Should You Bundle Home and Auto Insurance in West Virginia?
In most cases, it's more affordable to bundle auto and homeowners policies with the same insurance company in West Virginia. Some of the benefits include cheaper rates and convenience. However, it's important to note that a home and auto policy bundle from certain providers can be expensive. Thus, buying separate policies may be cheaper and more budget-friendly.
Bundle discounts in West Virginia can save you between 6% and 23% per year.

Based on MoneyGeek's analysis, State Farm provides the biggest bundle discount in West Virginia at around 23%. Bundling home and auto insurance with this provider can save you roughly $596 annually. Conversely, choosing to bundle policies with USAA — if you qualify as a military member — can reduce your rate by 6%, but it may still result in a lower premium than what State Farm offers.

Bundles are a convenient way to combine your most important property insurance policies.

It's often better to pay one company for both your car and homeowners policies — your account will be easier to manage. Plus, your insurance provider can offer a discount to help you save on insurance.

In rare cases, it might be better not to bundle in West Virginia.

In West Virginia, the cheapest bundled insurance company combination MoneyGeek found (State Farm auto insurance and Nationwide home insurance) costs roughly $2,293 per year. Although it's not cheaper than a bundle from State Farm (around $2,027 per year), it's possible you may get a more affordable bundled combination by shopping around and comparing rates.
About Mark Fitzpatrick
---
---