Best
Insurance Bundle
Louisiana
2023
The Best Bundled Insurance in Louisiana
The Best Home and Auto Bundles in Louisiana
MoneyGeek ranked Louisiana's best home and auto insurance providers according to their rates, customer satisfaction and discounts. Topping the list are:
State Farm: MoneyGeek score of 88 out of 100
Allstate: MoneyGeek score of 76 out of 100
State Farm earned above-average scores in the home and auto insurance satisfaction categories and received a perfect score of 5 out of 5 in discounts. It also offers the most affordable bundle premium in the state. Allstate came in second place. Although it only scored fair in the auto insurance and discounts categories, the company's high mark in home insurance makes it worth considering.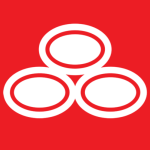 pros
Earned a perfect score of 5 out of 5 in discounts
Earned a 4 out of 4 in home and auto insurance
Offers rideshare insurance
cons
Doesn't offer accident forgiveness
Doesn't offer gap insurance
COMPANY HIGHLIGHTS
State Farm headlines many of MoneyGeek's rankings, and it's easy to see why. The insurer offers a discount beyond comparison in Louisiana — 12%. This is significantly higher than the discounts Allstate and USAA offer. State Farm also provides the cheapest rates, at around $4,047 per year. And although its service is not perfect, it does its job pretty well, earning a score of 4 out of 5 in both home and auto insurance satisfaction.
State Farm offers comprehensive auto insurance with typical add-on coverages, including roadside assistance and rental car and/or travel reimbursement. It also provides rideshare insurance that covers Uber, Lyft and other rideshare drivers while they are working.
Another reason to choose State Farm is its Energy Efficiency Upgrade coverage. Instead of paying for your home's durable goods at the cost you paid to purchase them, this policy reimburses you up to 150% if you choose energy-efficient equipment.
By ensuring that its policyholders are adequately covered, State Farm stays true to its mission statement of helping people manage the risks of everyday life, recover from the unexpected and realize their dreams.
Read MoneyGeek's State Farm Auto Insurance Review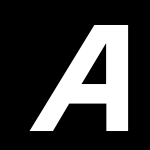 pros
Earned a score of 4 out of 5 in home insurance
Offers portable electronics and media coverage
Offers home rental coverage
cons
Doesn't offer multiple car discount
Earned a score of 3 out of 5 in auto insurance and in discounts
COMPANY HIGHLIGHTS
Allstate's auto insurance and discounts scores aren't the most remarkable, but the company's home insurance offerings are definitely on par with State Farm's, receiving a 4 out of 5 score. Its bundle premium is a steep $6,425.
However, Allstate offers a bevy of unique coverages that do not disappoint. Allstate's HostAdvantage® helps cover your personal belongings if someone breaks into your home while you're renting it out. It also covers damages to your property if the renter causes an accident.
Allstate's auto insurance coverages are another reason to choose this provider. Its portable electronics and media coverage typically protects tapes, CDs or similar items with an auto sound system. This is handy for those who travel with their music collection on the road. Allstate's custom parts coverage lets you replace customized parts or equipment in your vehicle, such as special carpeting and bars, in case of a covered loss.
Read MoneyGeek's Allstate Auto Insurance Review
The Best Home and Auto Bundles in Louisiana for Military Backgrounds
USAA is an excellent option for Louisianans. In fact, it received the highest MoneyGeek score in the state — 89 out of 100. Despite lagging in discounts, USAA earned perfect scores in the home and auto insurance categories. However, its eligibility requirements limit its availability to members of the military and their family members.
MoneyGeek Top Pick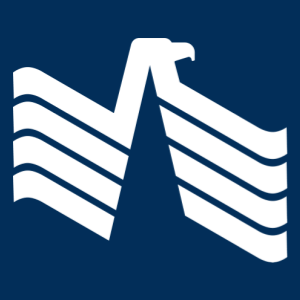 USAA
Like its clients, USAA isn't one to surrender ground when it comes to providing the best service across the state. USAA would be our top pick for the best home and auto bundle insurance companies in Louisiana if it weren't for its eligibility requirements. Its bundle premium is around $4,942. This may not be the cheapest rate, but it can be justified by USSA's perfect scores in both home and auto insurance. The highest discount that USAA members can get is around 6%, or $325.
The Best Home and Auto Bundle Discounts in Louisiana
The average state-wide discount for all insurers is $457, or 8% of the total cost. State Farm offers the most affordable home and auto insurance in Louisiana and provides the largest discount at 12%. Meanwhile, USAA offers the smallest discount at 6%. Again, USAA is only available to military members and veterans.
Those not eligible for USAA policies may consider Allstate, which is 1% ahead of USAA in discounts at 7%.
However, although a company may have the biggest bundle discount, its prices or service may not be the cheapest. Insurers in some states offer the biggest discounts but also the highest rates. To save money on your insurance, you should compare the prices and services of several companies before making a choice.
The Cheapest Home and Auto Bundles in Louisiana
Louisiana homeowners and car owners can get the most affordable deals on bundles with the following insurers:
State Farm: $4,047 per year
Allstate: $6,425 per year
If you're looking to save money, don't automatically assume that the cheapest option is best for you. We recommend reviewing each company's offers to make an informed decision for your needs and budget.
MoneyGeek Top Pick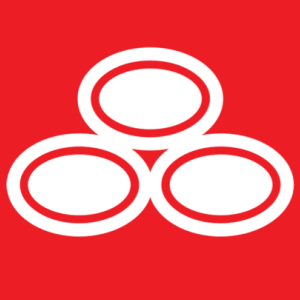 State Farm
State Farm offers home and auto bundle insurance for $4,047 per year, which is $2,378 cheaper than our runner-up, Allstate. State Farm auto insurance has an excellent record for financial stability, customer satisfaction and discounts. It offers multiple car, anti-theft system and safe driving discounts.
Although State Farm's homeowners insurance satisfaction rating is lower than its auto insurance rating, the company offers 12 optional add-on coverages, significantly more than the industry standard of five.
The Cheapest Non-Bundle Insurance Combinations in Louisiana
Bundling home and auto insurance can save you money, but it may not always be the best choice. In some cases, you can save more by purchasing separate coverage from two different companies.
However, this is not the case in Louisiana. The lowest amount you can pay for separate auto and home insurance policies in Louisiana is $5,482 per year — auto insurance from Allstate at around $3,833 per year and home insurance from State Farm at around $1,649 per year. This premium is $1,435 higher than State Farm's bundled policy premium, but $943 lower than Allstate's bundle offer.
Should You Bundle Home and Auto Insurance in Louisiana?
Bundling car and home insurance with one company can provide more protection and better rates. However, you may find that bundling is not always the cheapest option. Find out how bundling could save you money on your car and home insurance in Louisiana.
Bundle discounts in Louisiana can save you between 6% and 12% per year.

Our study of Louisiana policies found that State Farm offered the most significant discount rate when policyholders combine their home and auto insurance. By combining policies, you can save up to $577, or 12% of the total cost.

Bundles are a convenient way to combine your most important property insurance policies.

Having separate auto and home policies can be a hassle because you end up with two sets of paperwork, two claims to file and two bills to pay. A bundling strategy allows you to have all your coverage needs handled by one company. If you have questions about what you're covered for or how to file a claim, you can call one company instead of two or three.

In rare cases, it might be better not to bundle in Louisiana.

Louisiana insurers have varying rates for each insurance category, so it's possible to find the most affordable option even if you don't bundle your policies under one roof. For example, our research shows that combining auto insurance from Allstate and home insurance from State Farm is $943 cheaper than Allstate's bundled price for the two categories.
About Mark Fitzpatrick
---
---