Your driving history and policy limits will help you evaluate if GEICO or another Sandy Springs insurance provider offers the cheapest option. According to MoneyGeek, the city's cheapest companies for state minimum insurance and for drivers with a traffic ticket, on average, are:
Cheapest For State Minimum Policy: GEICO at $539 per year
Cheapest For Ticketed Drivers: GEICO at $1,171 per year
Only military families qualify for policies from USAA, which are the cheapest in the city. Additionally, MoneyGeek named Auto-Owners the best insurance provider in the city for affordability and customer service.
best
auto insurance
Sandy Springs
2023
The Cheapest and Best Car Insurance in Sandy Springs
The Cheapest Car Insurance Companies in Sandy Springs
For drivers looking for full-coverage insurance plans in Sandy Springs, the following providers offer the most affordable options:
GEICO: $1,040 per year
Nationwide: $1,176 per year
USAA is the least expensive company, in general, but we excluded the company from our list of the cheapest insurers because its plans are provided solely to military families.
GEICO's policy is around half the price of the average quote from MetLife, the most expensive company in Sandy Springs. Comprehensive and collision coverage are both included in a full-coverage policy, in addition to the minimum liability coverage required by law. Depending on the level of liability coverage in the policy, premiums also change.
Cheapest Car Insurance in Sandy Springs
Full Coverage 100/300/100
MoneyGeek's methodology estimated the average insurance premiums for a sample of 40-year-old male drivers purchasing a full-coverage insurance policy.
Full coverage costs more since, in addition to liability insurance, it offers the following coverages:
Comprehensive Coverage: Protects against non-accident-related events, such as fire, theft, storm and vandalism.
Collision Coverage: Pays for the resulting losses and damages if your vehicle collides with another vehicle or an object.
A driver with an older vehicle can benefit from purchasing only liability insurance — state minimum coverage may be a more cost-effective financial move, as comprehensive insurance may cost more than the value of your vehicle.
Compare Car Insurance Rates in Sandy Springs
Ensure you're getting the best rate for your car insurance. Compare quotes from the top insurance companies.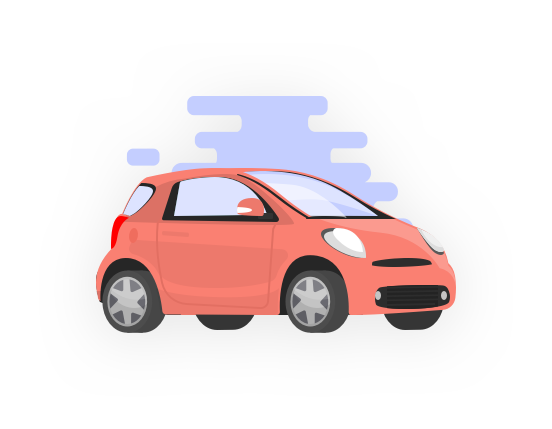 Cheapest Car Insurance in Sandy Springs for Minimum Coverage
With the cheapest car insurance, you may only get the minimum coverage. MoneyGeek found that the following two companies offer the cheapest minimum liability insurance in the city:
GEICO: $539 per year
State Farm: $699 per year
The most cost-effective option is a policy with the bare minimum of coverage, but this leaves you vulnerable since it excludes comprehensive and collision coverage. Full coverage, which includes comprehensive and collision coverage can protect you in the event of an accident giving you extra protection.
MetLife's average quote, at $1,582 per year, is $1,043 more expensive than GEICO's average price as the most expensive in Sandy Springs. Only military people and their families are eligible for USAA's state minimum coverage, which costs $524 per year and is the city's cheapest.
Cheapest Minimum Liability Car Insurance in Sandy Springs
Georgia law mandates that all drivers carry at least 25/50/25 insurance. While this may be the cheapest available car insurance in Sandy Springs, it also provides the minimum necessary coverage. If you're in an accident and your insurance doesn't cover enough, you might end up on the hook to pay for damages.
For example, if you cause $30,000 in property damage to another motorist and your insurance coverage only covers $25,000, you'll need to pay the remaining $5,000 out of pocket. You can prevent this by purchasing full coverage, which includes higher coverage limits.
Georgia Minimum Liability Requirements
Item

Description

Bodily Injury and Property Damage

$25,000 per person, $50,000 per accident and $25,000 for property damage. A more protective level is 100/300/100.
Cheapest Car Insurance in Sandy Springs if You Have Driving Violations
Car insurance quotes in Sandy Springs will be higher for you if you have a speeding ticket, at-fault accident or DUI in your driving history. Based on the most prevalent traffic offenses, the following are the city's most affordable and commonly available insurance options, on average:
Cheapest After A Ticket: GEICO, $1,171 per year
Cheapest After An At-Fault Accident: State Farm, $1,474 per year
Cheapest After A DUI: State Farm, $1,356 per year
For people with a history of speeding tickets and at-fault accidents, USAA offers the cheapest insurance prices, on average. However, it only sells policies to veterans and active-duty military personnel, as well as their families.
Even if you've had a traffic ticket in the past, if you keep a clean driving record in the future, your insurance premiums will decrease. During this period, you can compare costs from several companies to find the best cheap auto insurance for persons with bad driving histories.
Cheapest Car Insurance in Sandy Springs With a Violation
Average Cost of Car Insurance in Sandy Springs
The average car insurance rate in Sandy Springs is $1,426 per year, which is much lower than the state average and $2 more than the national average. The drivers in the city pay around 12.9% less than the state's average premium and a negligible 0.1% more than the national average.
Personalized Quotes to Get You the Cheapest Car Insurance in Sandy Springs
Car insurance companies in Sandy Springs calculate insurance rates based on factors such as the driver's gender and age, car make and model and ZIP code. For example, the average quote for an 18-year-old driver will differ significantly from a 40-year-old motorist's. Compare quotes from multiple providers regularly to ensure you get the best possible insurance deal.
Compare Car Insurance Rates in Sandy Springs
Ensure you're getting the best rate for your car insurance. Compare quotes from the top insurance companies.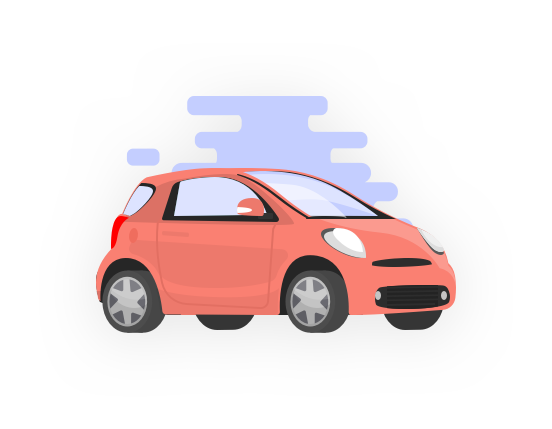 The Best Car Insurance Companies in Sandy Springs
MoneyGeek ranked the best car insurance companies in Sandy Springs according to their average pricing, user satisfaction ratings and claims history. The following emerged as the top car insurance providers in the city:
GEICO: MoneyGeek score of 93 out of 100
State Farm: MoneyGeek score of 88 out of 100
With a whopping MoneyGeek score of 99 out of 100, USAA ranked as the top car insurance company in Sandy Springs. However, we excluded it from this analysis because it only serves military personnel and their families.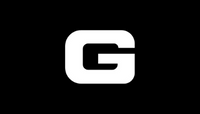 Geek Quick Take
GEICO is recognized for its high financial stability and affordability ratings. A full coverage GEICO policy for a 40-year-old motorist in Sandy Springs costs an average of $1,040 per year. The company offers mechanical breakdown insurance, a unique add-on.
More About GEICO
GEICO provides four extra coverage options to supplement your policy in Sandy Springs. Mechanical breakdown insurance can help cover the cost of parts at a lower rate than a dealer's extended warranty.
The company also offers roadside assistance, rental car reimbursement and/or travel reimbursement and accident forgiveness. For instance, your insurance rate will not increase after your first at-fault accident if you have GEICO's accident forgiveness coverage. If you're over 21 and haven't had an accident in the last five years, you can earn or buy accident forgiveness coverage.
Read MoneyGeek's GEICO auto Insurance Review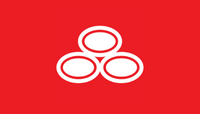 Geek Quick Take
State Farm scored well on all of MoneyGeek's criteria, with top ratings for satisfaction and affordability. Sandy Springs drivers can purchase a full coverage policy for $1,238 annually. The company offers rideshare insurance, a unique policy add-on.
More About State Farm
State Farm's rideshare insurance assures that your personal auto policy's medical, rental car reimbursement coverage and emergency roadside assistance remain in place while you work for a company like Lyft or Uber. State Farm also provides roadside assistance, which covers towing and technical labor costs for up to one hour at the breakdown spot.
Read MoneyGeek's State Farm auto Insurance Review







Average Cost of Car Insurance by Postal Code
In Sandy Springs, the location of your residence has an influence on the amount of money you pay for auto insurance in Georgia. Car insurance prices may rise due to high rates of vehicle theft, accidents and natural catastrophes in a certain location. For example, residents of the 30338 ZIP code pay $9 less in yearly auto insurance rates than residents of the 30328 ZIP code. While the difference is insignificant for our average driver, the difference for you may be significant based on your driver profile and ZIP code.
Factors That Impact Insurance Costs in Sandy Springs
In addition to individual driver needs and history, location-specific factors like the percentage of uninsured motorists and the rate of fatal accidents also contribute to car insurance rates in Sandy Springs. How Sandy Springs ranks compared to the 300 most populous cities in the United States can have a significant impact on premium costs.
Most Accidents With Fatalities
91st

/300
Most Car Thefts
164th

/300
Most Uninsured Motorists by State
25th

/50
Personal Injury Protection Required
No
Most Annual Rainfall
43rd

/300
Most Rainy Days
96th

/300
About Mark Fitzpatrick
---
---