Whether GEICO or another company in Macon offers the cheapest option depends on your driving history and the policy levels you choose. According to MoneyGeek's research, the city's cheapest companies for state minimum insurance and for drivers with a traffic ticket, on average, are:
Cheapest for state minimum policy: GEICO at $459 per year
Cheapest for ticketed drivers: GEICO at $1,162 per year
Military families can qualify for the city's most affordable policy from USAA, but we opted to not include our rankings due to this eligibility requirement. Otherwise, MoneyGeek rated GEICO as the city's best insurance provider balancing quality service and affordability.
best
auto insurance
Macon
2023
The Cheapest and Best Car Insurance in Macon
The Cheapest Car Insurance Companies in Macon
The following companies provide the most affordable full coverage insurance policies in Macon:
GEICO: $972 per year
State Farm: $1,251 per year
USAA is the most affordable insurance provider in Macon. Since only military families can purchase its policies, we did not include the provider in our list of the cheapest insurers.
GEICO's insurance in Macon is less than half the cost of the average quote from Progressive, the city's most expensive company. Note that a full coverage policy includes comprehensive and collision coverage in addition to the bare minimum liability coverage needed by law. Premiums also vary according to the level of liability coverage.
Cheapest Car Insurance in Macon
Full Coverage 100/300/100
Our methodology considers average insurance prices for a sample 40-year-old male driver buying full coverage.
A full coverage insurance is more expensive because, in addition to liability coverage, it also includes the following additional coverages:
Comprehensive coverage: pays for events other than accidents, such as fire, theft and storm
Collision coverage: covers losses and damages caused by a collision between your car and another vehicle or an item
If you have an older vehicle, you may be better off with liability-only coverage or the state's minimum insurance policy, as full coverage may cost more than the car's value.
Compare Car Insurance Rates in Macon
Ensure you're getting the best rate for your car insurance. Compare quotes from the top insurance companies.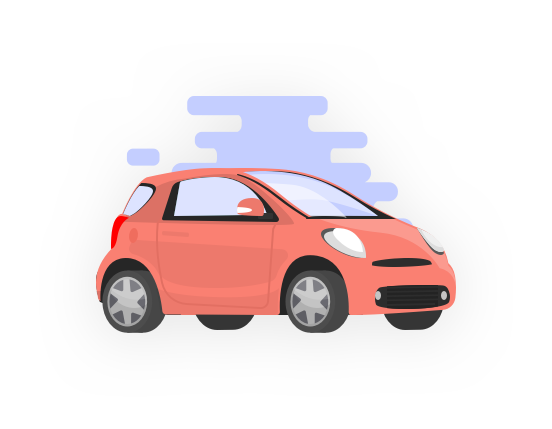 Cheapest Car Insurance in Macon for Minimum Coverage
It's possible to only buy the bare minimum of coverage with the cheapest car insurance. For the most affordable minimum liability insurance in the city, on average, MoneyGeek recommends the following two companies:
GEICO: $459 per year
State Farm: $690 per year
A minimum coverage policy is typically the cheapest available plan, but it lacks comprehensive and collision coverage, putting you at risk of not being completely protected. In the case of an accident, a full coverage insurance policy with comprehensive and collision coverage might provide further protection.
Esurance's quote is $723 more expensive than GEICO's and the most expensive in Macon at $1,182 per year. Only military people and their families are eligible for USAA's state minimum coverage, which is the cheapest in the city at $445 per year.
Cheapest Minimum Liability Car Insurance in Macon
Georgia's insurance law mandates that drivers maintain a minimum of 25/50/25 liability insurance. Although this level of coverage may offer cheapest car insurance in Macon, it is also likely to provide just the basic amount of protection. If you're involved in an accident and your insurance doesn't provide enough coverage, you may be liable to pay a significant amount of money out of pocket.
For example, if you are responsible for $60,000 in medical expenditures following an accident but only have $50,000 in bodily injury liability insurance per accident, you will have to pay the remaining $10,000.
Georgia Minimum Liability Requirements
Item

Description

Bodily Injury and Property Damage

$25,000 per person, $50,000 per accident and $25,000 for property damage. A more protective level is 100/300/100.
Cheapest Car Insurance in Macon if You Have Driving Violations
If you have a speeding ticket, an at-fault accident or a DUI on your driving record, your car insurance quotes will be higher. The following companies offer Macon's cheapest and widely available insurance plans, on average, based on the city's most common traffic offenses:
Cheapest after a ticket: GEICO, $1,162 per year
Cheapest after an at-fault accident: GEICO, $1,398 per year
Cheapest after a DUI: State Farm, $1,364 per year
USAA has the lowest insurance rates for drivers with a history of speeding violations and at-fault incidents. However, its policies are only available to military members and their families.
Keeping a spotless driving record can lower your insurance rates, regardless of previous traffic violations. Drivers in this position can shop around for the best and cheap car insurance for individuals with poor driving records.
Cheapest Car Insurance in Macon With a Violation
Average Cost of Car Insurance in Macon
The average car insurance rate in Macon is $1,431 per year, which is much cheaper than the state average and just $7 more than the national average. Drivers in the city pay around 12.6% less than the average premium in the state and a negligible 0.5% more than the national average.
Personalized Quotes to Get You the Cheapest Car Insurance in Macon
Insurance prices in Macon are calculated using variables, such as the driver's gender and age, the driver's ZIP code and the car make and model. For example, the premiums paid by an 18-year-old driver can be significantly different than that of a 40-year-old driver. It's important to check and compare quotes from numerous providers on a frequent basis to ensure you're getting the best insurance offer available.
Compare Car Insurance Rates in Macon
Ensure you're getting the best rate for your car insurance. Compare quotes from the top insurance companies.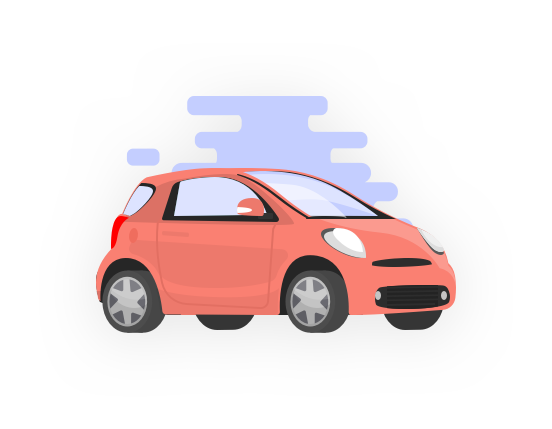 The Best Car Insurance Companies in Macon
MoneyGeek identified the best insurance company in Macon, Georgia, based on customer satisfaction, average rates and claims rating. From the analysis, the top-rated insurance companies in Macon are:
GEICO: MoneyGeek score of 92 out of 100
State Farm: MoneyGeek score of 83 out of 100
USAA was not included in our ranking, as policies are only available to military members and their families. However, the insurer received an overall MoneyGeek score of 99 out of 100, making it the best car insurance provider in Macon for current and former military members.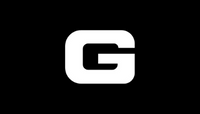 Geek Quick Take
GEICO received a score of 4 out of 5 for both claims and financial stability. The insurer also received superior scores for customer satisfaction and affordability. On average, a 40-year-old driver in Macon will pay $972 per year for a full coverage policy. Mechanical breakdown insurance (MBI), a coverage rarely offered by other insurers, is available as an add-on coverage.
More About GEICO
With GEICO's MBI, policyholders receive more extensive coverage at a lower cost than the typical dealer extended warranty. Drivers with vehicles less than 15 months old and with fewer than 15,000 miles can add this supplemental coverage.
In addition to MBI, GEICO allows policyholders to purchase or earn accident forgiveness. This coverage ensures that your insurance rate won't increase after your first at-fault accident. Roadside assistance, another add-on coverage offered by GEICO, pays for services if your vehicle experiences mechanical issues on the road.
Read MoneyGeek's GEICO auto Insurance Review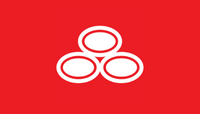 Geek Quick Take
State Farm is the second-best insurance provider in Macon based on its high scores in all categories. A 40-year-old driver in Macon can enjoy a full coverage policy for $1,251 per year. The insurer offers rideshare insurance, a unique coverage option that covers rideshare drivers.
More About State Farm
With State Farm's rideshare insurance, drivers that work for ridesharing companies, such as Uber or Lyft, retain all the coverages included in their personal auto insurance policy, except for liability insurance, after they've matched with or are transporting a rider.
Roadside assistance, one of two common add-on coverages offered by State Farm, provides services to get your car back on the road if it breaks down. For instance, roadside assistance covers the cost of supplying tires, fuel and oil to the location of the policyholder's vehicle.
Read MoneyGeek's State Farm auto Insurance Review







Average Cost of Car Insurance by Postal Code
The cost of Georgia auto insurance is heavily influenced by where you live in Macon. It is possible that car insurance rates will rise due to an increase in the number of thefts, accidents and natural disasters in a particular area.
MoneyGeek examined average auto insurance rates in two Macon ZIP codes and observed that residents of the 31210 ZIP code pay $1 less per year for auto insurance than residents of the 31204 ZIP code. Although the difference is negligible for our sample driver, it might vary considerably based on your driver profile and location.
Factors That Impact Insurance Costs in Macon
In addition to individual driver needs and history, location-specific factors like the rate of fatal accidents and the percentage of uninsured motorists also contribute to car insurance rates in Macon. How Macon ranks compared to the 300 most populous cities in the United States can have a significant impact on premium costs.
Most Accidents With Fatalities
14th

/300
Most Car Thefts
187th

/300
Most Uninsured Motorists by State
25th

/50
Personal Injury Protection Required
No
Most Annual Rainfall
70th

/300
Most Rainy Days
122nd

/300
About Mark Fitzpatrick
---
---