Compare the Cheapest Car Insurance Quotes in Athens, GA
Compared with Georgia's average car insurance cost of $1,638 per year, Athens has a much lower average cost of $1,173. GEICO's policy, which costs an average of $807, is the lowest in the city. Using MoneyGeek's data, you can find the cheapest company for drivers with various histories and individuals seeking different coverage levels. We've also ranked the best car insurance companies in Athens based on quality service and affordability.
Compare Auto Insurance Rates
Ensure you're getting the best rate for your auto insurance. Compare quotes from the top insurance companies.
Advertising & Editorial Disclosure
Last Updated: 11/23/2022
Your driving history and the policy levels you choose affect how much you pay for car insurance in Athens. Per MoneyGeek's research, the city's cheapest providers for state minimum insurance and drivers with a traffic ticket, on average, are:
Cheapest for state minimum policy: GEICO at $372 per year
Cheapest for ticketed drivers: GEICO at $965 per year
USAA may provide the city's cheapest policy, but only current and former members of the military qualify for its coverage. MoneyGeek named Auto-Owners Insurance as the best insurance carrier in the city, based on a combination of excellent service and pricing.
best
auto insurance
Athens
2022
The Cheapest and Best Car Insurance in Athens
The Cheapest Car Insurance Companies in Athens
A full coverage insurance policy in Athens can be purchased from the following companies at the cheapest average rates:
GEICO: $807 per year
Nationwide: $1,025 per year
In Athens, USAA is the second-cheapest insurer. However, because its policies are only available to military families, we did not include the company in our ranking of the cheapest insurers.
GEICO's average insurance in the city is about half the price of Progressive's average quote, which is the most expensive. In addition to the minimum liability coverage mandated by law, full coverage provides comprehensive and collision coverage. However, the level of liability coverage you choose affects the insurance premiums.
Cheapest Car Insurance in Athens
Full Coverage 100/300/100
For this research, MoneyGeek's methodology computed the average insurance rates for a sample 40-year-old male driver seeking a full coverage insurance policy.
Purchasing full coverage insurance will cost you extra money since it covers you for more than just liability. It also includes the following additional coverages:
Comprehensive coverage: This insurance provides coverage for incidents other than accidents, such as fires, thefts and storms.
Collision coverage: This coverage pays for losses that happen when your car collides with another car or item.
Depending on how old your automobile is, you may be better off with liability-only coverage or the state's minimum insurance policy, as full coverage may cost more than the car's current value.
Compare Car Insurance Rates in Athens
Ensure you're getting the best rate for your car insurance. Compare quotes from the top insurance companies.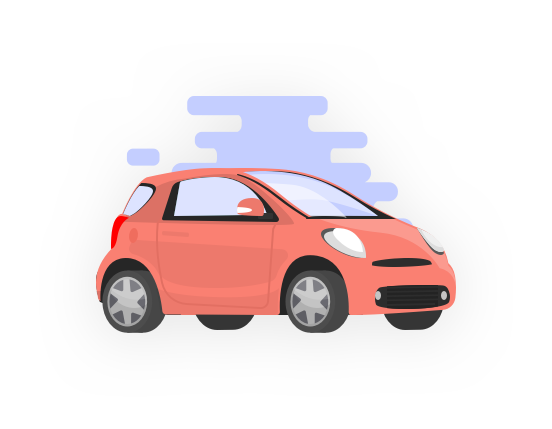 Cheapest Car Insurance in Athens for Minimum Coverage
With the cheapest car insurance in Athens, you typically only receive minimum protection. MoneyGeek suggests the following two firms for the cheapest minimum liability insurance in the city:
GEICO: $372 per year
State Farm: $541 per year
The cheapest policies feature only minimum coverage, leaving you vulnerable without comprehensive and collision coverage. In the case of an accident, a full coverage insurance policy provides additional security.
At an average of $892 per year, MetLife's quote is $520 more costly than GEICO's average price and is the city's most expensive. Only military personnel and their families are eligible for USAA's state minimum coverage, which costs $423 per year as the city's lowest.
Cheapest Minimum Liability Car Insurance in Athens
The state of Georgia requires all motorists to carry 25/50/25 liability insurance as a minimum. Despite the fact that this may be Athens' cheapest insurance policy, it provides only the minimum level of coverage. Accident victims who do not have adequate insurance coverage may be liable for paying a significant percentage of their medical expenses out of pocket.
For example, if you are accountable for $35,000 in medical expenditures for the other drivers as a result of an accident but only have $25,000 in bodily injury liability insurance per person, you will be responsible for the remaining $10,000.
Georgia Minimum Liability Requirements
Item

Description

Bodily Injury and Property Damage

$25,000 per person, $50,000 per accident and $25,000 for property damage. A more protective level is 100/300/100.
Cheapest Car Insurance in Athens if You Have Driving Violations
Your auto insurance quotes will be higher if you have a speeding ticket, at-fault collision or DUI on your driving record. The following are the cheapest widely available insurance policies in Athens, on average, based on the city's most frequent traffic violations:
Cheapest after a ticket: GEICO, $965 per year
Cheapest after an at-fault accident: GEICO, $1,164 per year
Cheapest after a DUI: State Farm, $1,125 per year
USAA offers the most affordable insurance, on average, for individuals with a history of speeding tickets and at-fault accidents. However, it sells policies exclusively to military personnel and their families, so we did not include the provider in this ranking.
Regardless of prior traffic convictions, maintaining a flawless driving record will lower your future insurance costs. While you concentrate on improving your driving record, you can browse for the best and cheapest car insurance for people with poor driving histories.
Cheapest Car Insurance in Athens With a Violation
Average Cost of Car Insurance in Athens
The average car insurance rate in Athens is lower than both the state and national averages at $1,173 per year. City drivers pay an average of 28.4% less than the state's average and 17.6% less than the national average in car insurance premiums.
Personalized Quotes to Get You the Cheapest Car Insurance in Athens
Variables like the driver's gender, age and ZIP code, along with their vehicle make and model, contribute to car insurance quotes in Athens. For example, an 18-year-old driver's average quote may be very different from a 40-year-old driver's. To guarantee you're receiving the city's best possible deal, review and compare quotes from many providers.
Compare Car Insurance Rates in Athens
Ensure you're getting the best rate for your car insurance. Compare quotes from the top insurance companies.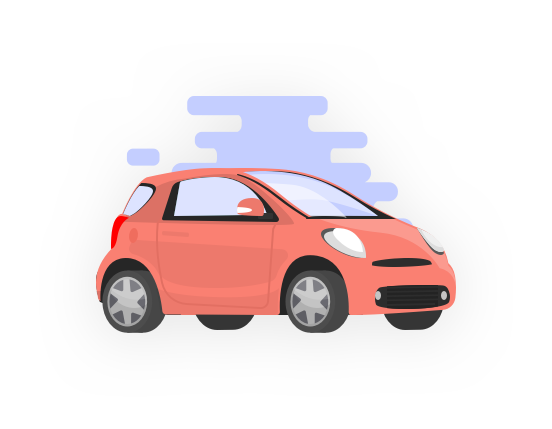 The Best Car Insurance Companies in Athens
MoneyGeek evaluated the best auto insurance providers in Athens based on claims ratings, customer satisfaction and average rates. Our analysis shows the top-rated insurance companies in Athens are:
GEICO: MoneyGeek score of 95.8 out of 100
State Farm: MoneyGeek score of 85.8 out of 100
USAA has a MoneyGeek score of 97.2, making it the best car insurance provider in Athens. However, the company's policies are available only to military members and their families, so we excluded it from our list.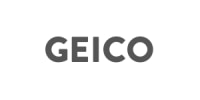 Geek Quick Take
GEICO is the best affordable option, with an affordability score of 4.98 out of 5. It also ranks well for customer satisfaction and claims. Full coverage for a 40-year-old driver in Athens costs $807 per year. GEICO offers mechanical breakdown insurance, a unique feature that provides better coverage for a lower price than the typical dealer extended warranty.
More About GEICO
GEICO customers in Athens can enjoy rental car and travel reimbursement coverage, which pays for transportation if your car is undergoing repairs. The company also offers emergency roadside assistance coverage if your vehicle suddenly malfunctions. Accident forgiveness coverage ensures your rate won't increase after your first at-fault accident.
Read MoneyGeek's GEICO auto Insurance Review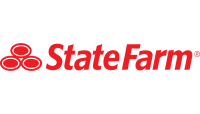 Geek Quick Take
State Farm is the second-best insurer in Athens, scoring 4.5 for customer satisfaction, 4 for claims and 4.35 out of 5 for affordability. The company offers four add-on options for drivers seeking insurance coverage in Athens. A 40-year-old driver pays an average of $1,034 per year for full insurance coverage from State Farm.
More About State Farm
State Farm offers an accident-free discount once you've been insured for three years without having an accident. The company offers roadside assistance coverage, which pays for mechanical labor at the place of breakdown, gas delivery and towing. Car rental and travel insurance cover expenses up to a chosen limit if you are responsible for an accident while driving a rental car.
Read MoneyGeek's State Farm auto Insurance Review
Average Cost of Car Insurance by Postal Code
The amount you pay for auto insurance in Georgia's Athens also depends on your location. Car insurance prices may increase as a result of an increase in thefts, accidents and natural disasters in a given location. MoneyGeek researched the average annual cost of auto insurance in two ZIP codes in Athens and found that residents of the 30606 ZIP code pay $11 less per year than residents of the 30605 ZIP code.
Please keep in mind that the statistically insignificant difference is based on our sample driver profile; your rates may vary dramatically depending on your driver profile and ZIP code.
Factors That Impact Insurance Costs in Athens
In addition to individual driver needs and history, location-specific factors like the percentage of uninsured motorists and the rate of car thefts also contribute to car insurance rates in Athens. How Athens ranks compared to the 300 most populous cities in the United States can have a significant impact on premium costs.
Most Accidents With Fatalities
83rd

/300
Most Car Thefts
64th

/300
Most Uninsured Motorists by State
25th

/50
Personal Injury Protection Required
No
Most Annual Rainfall
63rd

/300
Most Rainy Days
115th

/300
About the Author
---
---