The cost of motorcycle insurance is more expensive for 18-year-olds than it is for older riders. Fortunately, there are some steps young riders can take to secure affordable rates and comprehensive coverage — namely, to learn about their options and the factors that affect premiums. To help you compare plans and determine which is right for you, MoneyGeek compiled a list of the best motorcycle insurance policies available to 18-year-olds.
Table of Contents
How Much Does Motorcycle Insurance Cost for an 18-Year-Old?
Motorcycle insurance for an 18-year-old rider costs an average of $1,124 for a full coverage policy and $313 for a liability-only policy. These are averages, so what you pay may differ according to your location and driving record.
Average Cost of Motorcycle Insurance for an 18-Year-Old
| Age | Liability-Only | Full Coverage |
| --- | --- | --- |
| 16 | $302 | $1,146 |
| 18 | $313 | $1,124 |
| 21 | $255 | $907 |
| 40 | $141 | $364 |
Which Company Has the Best Cheap Insurance for an 18-Year-Old?
One of the best ways to save money on motorcycle insurance as a young adult is to shop around. GEICO offers the cheapest motorcycle insurance for an 18-year-old, with an average cost of $202 for a liability-only policy. A policy with the same coverage from Nationwide is $417 — that's a difference of $215.
Similarly, a full coverage policy from Dairyland costs an average of $598, and a comparable full coverage policy from Nationwide is $1,883 — a whopping $1,285 difference. Note that the most affordable company for a liability-only policy is not necessarily the cheapest for a full coverage policy.
Cheapest Motorcycle Insurance for 18-Year-Olds
| | Company | Liability-Only | Full Coverage |
| --- | --- | --- | --- |
| 1. | Dairyland | $328 | $598 |
| 2. | GEICO | $202 | $753 |
| 3. | Markel | $378 | $1,797 |
| 4. | Nationwide | $417 | $1,883 |
| 5. | Progressive | $263 | $741 |
Liability-only insurance covers you for damage and bodily injury to other parties in an at-fault accident. Like liability auto insurance, it doesn't cover any injuries you sustain or damages to your bike. Guest passenger liability may be available depending on your location and insurance company. This coverage provides some financial protection to any passengers you carry on your motorcycle. Nearly every state requires liability insurance for motorcycles, although the minimum coverage levels in each state can vary.
If you want to cover damages after an accident to yourself and your bike — regardless of fault — you'll want to look into full coverage insurance. This type of policy is similar to full coverage auto insurance.
A full coverage motorcycle insurance plan typically includes:
Motorcycle collision insurance (covers losses regardless of fault)
Comprehensive insurance (covers losses due to theft, vandalism or fire)
State-mandated coverages, such as uninsured/underinsured motorist coverage
If you've added custom upgrades to your motorcycle, you may want to purchase additional coverage. Otherwise, full coverage insurance will typically only cover your bike for the way it left the factory, minus your deductible.
MoneyGeek's Motorcycle Insurance Recommendation for 18-Year-Olds
After analyzing policy costs, discounts and customer service ratings from J.D. Power for most major motorcycle providers, MoneyGeek recommends Progressive as our top choice for 18-year-olds.
Best Overall for 18-Year-Olds: Progressive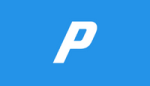 pros
Offers motorcycle insurance in all 50 states and the District of Columbia
Company offers many other insurance products, making it easy to score savings with bundling discounts
cons
Receives average customer service ratings, according to J.D. Power
Charges slightly more expensive full coverage premiums than some competitors
COMPANY HIGHLIGHTS
Progressive offers online quotes, low rates and a long list of discounts for motorcycle insurance. Each plan includes coverage for full replacement costs, custom parts (up to $3,000) and original equipment manufacturer (OEM) parts at no additional charge.
Customers can also purchase additional coverages, including roadside assistance and personal property protection. Discounts are available if you bundle your home or auto insurance policy, hold a valid motorcycle license, complete a safety course, become a member of certain motorcycle associations, pay your policy in full or on time, or transfer from another company.
Motorcycle Insurance Cost by State for 18-Year-Olds
Where you live can significantly impact how much you'll pay for motorcycle insurance. Some states have higher limits for minimum personal liability insurance requirements, which cost more to purchase. States with warmer climates also have a longer riding season, increasing the risk of an accident and insuring riders. With this in mind, it's not surprising that Alaska has the cheapest full coverage rates for an 18-year-old ($373), followed by Montana ($382) and Minnesota ($412).
Motorcycle Insurance Cost by State for 18-year-olds
| State | Full Coverage (40-Year-Old) | Full Coverage (18-Year-Old) | Increase vs. 40-Year-Old | % Increase vs. 40-Year-Old |
| --- | --- | --- | --- | --- |
| Alabama | $273 | $573 | $300 | 110% |
| Alaska | $200 | $373 | $174 | 87% |
| Arizona | $380 | $862 | $482 | 127% |
| Arkansas | $411 | $740 | $329 | 80% |
| California | $380 | $901 | $521 | 137% |
| Colorado | $321 | $710 | $389 | 121% |
| Connecticut | $349 | $699 | $349 | 100% |
| Delaware | $466 | $1,096 | $630 | 135% |
| Florida | $297 | $573 | $276 | 93% |
| Georgia | $399 | $957 | $558 | 140% |
These sample premiums are for a full coverage plan.
Why Is Motorcycle Insurance Expensive for an 18-Year-Old?
Another factor that will affect how much you pay for motorcycle insurance is your age. Insurance companies use your driving history to set rates and determine risk. Since 18-year-old riders have a limited riding history, they pay more for insurance. Teen drivers are also more likely to be involved in car accidents, underestimate risk and not recognize dangerous situations than adults.
An 18-year-old motorcycle rider pays an average of $174–$709 more for insurance than a 40-year-old rider, depending on the state.
How Can 18-Year-Olds Save Money on Motorcycle Insurance?
As an 18-year-old motorcycle rider, insurance tends to be costly. Fortunately, there are some key steps you can take to reduce your rates significantly:
1
Shop Around
Because insurance premiums vary widely, be sure to shop around and get multiple quotes from different companies. An 18-year old could pay $202 for a liability-only policy from Progressive or $417 at Nationwide — that's a difference of $215. Finding quotes online is quick and easy, and it could save you hundreds of dollars on your premium.
2
Choose the Right Bike
Some bikes cost more to insure than others. Bikes that are older or have less powerful engines tend to be relatively inexpensive to insure. On the other hand, sportbikes cost a great deal to insure. Cruisers and tourers fall somewhere in between. Choose your bike wisely.
3
Join Your Parent's Insurance Policy
One advantage to being an 18-year-old motorcycle rider is that you might be able to hop onto your parent's car insurance policy. Your parents probably earn more discounts from their insurance company, such as bundling home and auto insurance and having multiple vehicles, so their rates will be lower.
4
Consider a Liability-Only Policy
If you've already paid off your bike, you might want to consider a liability-only policy. Keep in mind that liability-only insurance won't cover repairs to your motorcycle if you're at fault in an accident. However, if you're a safe rider and have the funds to repair your bike in a worst-case scenario, the low premiums associated with this plan might be worth the risk.
5
Use Discounts to Your Advantage
Take advantage of as many discounts as you can. Most insurance companies offer many opportunities for savings, including:
Motorcycle safety course discounts
Riding association discounts
Pay-in-full discounts
Anti-theft discounts
Paperless billing discounts
Ask your insurance company what discounts you qualify for.
6
Purchase Seasonal Insurance, if Applicable
If you don't ride your bike in the cold winter months, some insurance companies allow a "lay-up" period, which means you keep your insurance when you're not using your motorcycle. Some even have a provision for a "sunny day" exclusion, meaning you can ride your bike once or twice if it's unseasonably warm. However, keep in mind that every company in every state doesn't offer this type of policy.
Frequently Asked Questions About the Cost of Motorcycle Insurance
Here are the most frequently asked questions MoneyGeek gets about motorcycle insurance.
Learn More About Motorcycle Insurance
MOTORCYCLE INSURANCE
MOTORCYCLE INSURANCE
Methodology
To calculate the sample rates on this page, MoneyGeek used quotes for an 18-year-old Honda Rebel 500 rider with a good driving record.
The rates provided reflect the following coverage limits:
$50,000 per person for bodily injury coverage
$100,000 per accident for bodily injury coverage
$25,000 per accident for property damage coverage
When sample rates were for a full coverage policy, the policy included comprehensive and collision insurance with a $500 deductible.
About Gail Kellner
---
---