Deciding whether to put life insurance in a trust depends on personal circumstances. For most people, this option isn't really a must-do. Trusts can be costly to set up, lead to potential tax and legal implications and add extra layers of complexity to your estate. However, it may be an excellent addition to estate planning if you have substantial wealth you'd like to keep safe or you want to provide for minors or children with special needs. It may also help if you're worried about estate taxes cutting into your beneficiaries' payout.
What Is a Life Insurance Trust?
A trust is a legal arrangement that allows a third party to control how the proceeds of your life insurance policy are distributed after your death. It's a tool to ensure your life insurance payout is used according to your wishes.
When you pass away, the trust receives the policy payout, which is then distributed to your chosen beneficiaries based on the terms you've set. The payout bypasses the probate process and can also avoid hefty estate taxes, providing your loved ones with quick access to funds.
Probate is the process of validating a deceased person's will, identifying their assets, paying off debts or taxes and distributing any remaining estate to rightful heirs. This process can take months or even years, during which beneficiaries might not have access to the assets. The payout bypasses this probate process when life insurance is put in a trust. Additionally, since the trust is the beneficiary, the policy isn't a part of the estate and will not be subjected to estate taxes.
Types of Life Insurance Trusts
There are two main types of life insurance trusts — irrevocable and revocable. These two differ in flexibility and control. Understanding them can help you make an informed decision about which one aligns best with your financial goals.
Irrevocable Life Insurance Trust: An irrevocable life insurance trust is a trust that once set up, is tough to change or end. It's not part of your estate, so it can help your family sidestep estate taxes. This makes ILITs a great tool for protecting your wealth for future generations.
Revocable Life Insurance Trusts: A revocable life insurance trust gives you more control — you can modify or cancel it at any time. However, its payouts may be subject to estate taxes. It's a solid choice if you want flexibility with your policy and aren't overly concerned about estate taxes.
Advantages of Putting Life Insurance in a Trust
Putting your life insurance in a trust can provide additional protection and help maximize your policy's benefits.
Avoiding probate: Trusts can help speed up the distribution of funds by sidestepping probate — the legal process that sorts out a deceased person's assets, pays their debts and distributes what's left to their rightful heirs.
Tax efficiency: Putting a policy in a trust could help minimize or avoid estate taxes.
Control: A trust allows you to set the rules on how the policy payout is distributed after your death.
Protection from creditors: Assets held in a trust are protected from creditors since a trust is a distinct entity. Once assets are transferred into the trust, you are no longer the owner, ensuring they remain off-limits to creditors.
Disadvantages of Putting Life Insurance in Trust
There's no one-size-fits-all option when it comes to life insurance. Considering the disadvantages of putting life insurance in trust is essential to ensure it's the right move for you.
Complexity: Setting up and managing a trust can be complicated and may require legal assistance.
Loss of control: Once you place a policy in an irrevocable trust, you can't change or cancel it.
Costs: Setting up a life insurance trust can entail various initial costs like legal fees for drafting the trust document and notary fees. You may also need to pay for ongoing expenses associated with setting up and maintaining a trust, such as trustee fees if you hire a professional trustee and administrative fees to handle any updates or changes.
Losing access to the policy's potential cash value: Once your life insurance policy is in a trust, especially an irrevocable one, you can't access its cash value. This can be a drawback if your financial circumstances change and you need the cash.
How To Put Life Insurance in Trust
Putting life insurance into a trust can be overwhelming, but knowing the steps you should take can help you complete the process easily.
1
Understand what a trust is
Start by learning the basics, including how trusts work and the difference between the two main types: revocable and irrevocable.
2
Consult a professional
A lawyer or financial advisor with experience in estate planning can be invaluable. Discuss your goals with them. They can help you understand the nuances, make an informed decision and guide you through the process.
3
Choose the type of trust
Based on your objectives and the advice of your professional, decide whether a revocable or irrevocable trust is best for you.
4
Set up the trust
This involves creating a trust document that details how the trust should operate, who the trustees and beneficiaries are and what the trust assets are. It should be signed in front of a notary.
5
Transfer your life insurance policy to the trust
Move your life insurance policy into the trust by completing the necessary paperwork. This may need to be done in the presence of a notary or lawyer. Most life insurance policies can be moved into a trust, including term life policies and permanent life insurance policies such as whole life, universal life and variable life plans.
6
Choose a trustee
Your trustee will manage the trust, so choose someone reliable and capable. You can also select a professional trustee, like a lawyer or accountant.
7
Inform your beneficiaries
Lastly, let your loved ones know about the trust. This can help avoid any surprises and ensure they understand what to do when the time comes.
Frequently Asked Questions About Life Insurance Trusts
Knowing your options can help you protect your life insurance beneficiaries best. We answered some of the most frequently asked questions about putting life insurance into a trust to give you a better understanding of how they work and if they could be a good fit for you.
About Melissa Wylie
---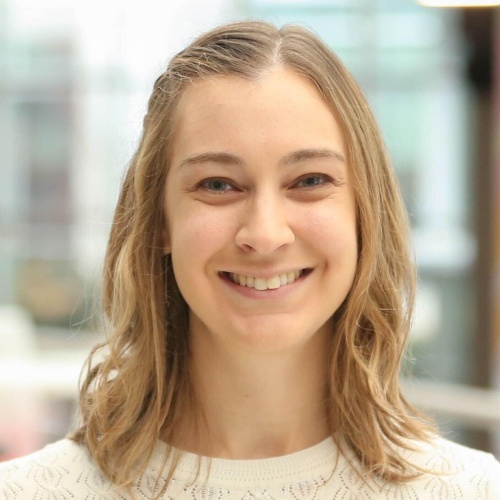 ---