Best Life Insurance Companies for Cancer Survivors in November 2023
---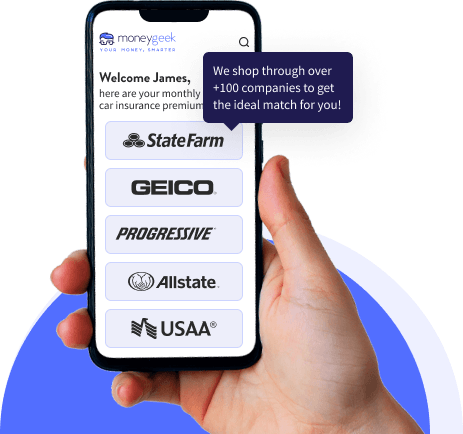 By Mandy Sleight, Licensed Insurance Agent, Finance Writer & Licensed Insurance Agent
Edited by
Amy Wilder
It may be challenging to get life insurance after cancer, but many providers offer plans that can suit your needs as a survivor. MoneyGeek's research found that Nationwide, Legal & General and Mutual of Omaha are among the best life insurance companies for cancer survivors.
Best
Simplified issue
Life Insurance
2023
Best Life Insurance Companies for Cancer Survivors in 2023

There are over 17 million cancer survivors in the United States. That number is expected to grow to over 22.1 million survivors in 2030. Advancements in cancer research and treatments have made it possible for more cancer patients to live cancer free, necessitating a need for life insurance after cancer.
For most people, term life insurance is the best choice, as it's cheap and easy to understand. Unfortunately, not everyone can qualify with cancer in their medical history. Luckily, those looking for life insurance after cancer have several options.
Although some companies aren't flexible in approving life insurance for cancer survivors, it's still possible to get coverage.
Cancer survivors may have higher premiums based on their medical history and time since stopping cancer treatments.
If you're a cancer survivor who doesn't qualify for conventional policies, consider simplified issue or guaranteed acceptance life insurance.
HOW MONEYGEEK RANKED INSURANCE COMPANIES
To come up with our ranking scores, we incorporated data from J.D. Power, AM Best, NAIC, and our own MoneyGeek affordability score, which we created by manually gathering thousands of quotes across major providers.
We used our qualitative research data to determine the best life insurance companies for cancer survivors based on each company's product offering and support features.
Best Overall: Nationwide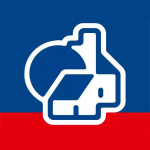 pros
Some skin cancer survivors can get a preferred plus rating
Standard rating eligibility for other cancer types
Family cancer history does not mean automatic denial
cons
Only term quotes available online
Individual consideration for most cancer diagnoses
Not eligible for Intelligent Underwriting
COMPANY HIGHLIGHTS
Nationwide has earned second place in the J.D. Power 2021 Individual Life Insurance Study with 813 out of 1,000 points for customer satisfaction. This On Your Side insurer also has an excellent financial strength ranking of A+ with AM Best, proving its ability to pay claims. Given its reputation, longevity in the business, strong financial ratings and affordability, Nationwide earns an 88.6 MoneyGeek score.
Product offering
Nationwide offers term, whole life and universal life insurance products. Applicants who are skin cancer survivors may be eligible for preferred plus rates, while those with other cancer diagnoses can qualify for standard rates.
Term life insurance is available for cancer survivors ages 18 to 70, while some applicants can get approved up to age 85 for whole life and universal life. Both term and universal life have a $100,000 coverage minimum, while whole life starts at just $10,000 for those with small life insurance needs.
If you're searching for life insurance for breast cancer survivors, expect to provide the grade or staging, treatment protocol, age at onset, time since the event and other details when applying for coverage. The provider will request the same information for prostate cancer and other internal cancer survivors.
Support features
Applicants who completed cancer treatment with no chemotherapy or radiation over 10 years ago may qualify for the standard plus rating. This rating also allows for one immediate family member who died before age 60 from cancer or cardiovascular disease. These rating guidelines make Nationwide one of the more affordable companies for life insurance after cancer. Nationwide offers brochures and policy details online, but you can only quote term life online.
Policy types offered
Term
Whole life
Universal life
Runner-Up: Legal & General
pros
Preferred plus rating available for skin cancer survivors, except melanoma
Family history no longer considered for preferred class
Can still qualify within one year after cancer treatment or wit history of multiple cancers
cons
Only term quotes available online
Current cancer patients not eligible
Bladder, breast, prostate and thyroid cancer survivors may pay extra
COMPANY HIGHLIGHTS
Legal & General America earns a Comdex (rating based on four insurance rating companies) score of 95, due to its excellent financial stability and its ability to meet financial obligations, like paying life insurance claims. Although the carrier did not earn a ranking in the top 21 best life insurance companies for customer satisfaction according to J.D. Power, it has a great score of 4.1 out of 5 stars with Trustpilot from over 1,300 reviews.
Product offering
Those considering Legal & General can choose from term or universal life insurance. The type of cancer and date of onset will determine your rating with Legal & General. A family history of cancer will not disqualify cancer survivors as long as it is not hereditary cancer.
Legal & General offers term life coverage for up to 40 years with a minimum coverage amount of $100,000. You can include short-term riders for coverage on your policy and also get up to $10,000 in children's term coverage at a flat rate for multiple children. Universal life coverage starts at $50,000 with issue ages between 20 to 75.
Support features
If there is no finding of hereditary cancer, you can get a quote online using the LGA QuickQuote tool for term life insurance. Quotes for universal life insurance must go through the company. Legal & General offers flexibility for some pre-existing conditions, including anxiety, depression, asthma, mitral valve prolapse, osteoporosis and non-melanoma skin cancers. You can use the carrier's website to learn about its life products and file a life insurance claim.
Policy types offered
Best for No Medical Exams: Mutual of Omaha
pros
Seniors can get guaranteed coverage
May qualify for preferred or higher if cancer-free over five years
Get term and whole life quotes online
cons
Cancer is a disqualifier for accelerated underwriting
Guaranteed acceptance coverage is only for ages 45 and older
Unable to quote universal life online
COMPANY HIGHLIGHTS
Mutual of Omaha is one of the most recognized names in the life insurance industry. It earns fifth place for customer satisfaction with 795 out of 1,000 points in the J.D. Power Life Insurance Study and has an A+ rating with AM Best. With affordable rates, flexible plans and excellent customer service and financial strength scores, Mutual of Omaha earns a 90.8 MoneyGeek score.
Product offering
Mutual of Omaha provides term, universal and guaranteed acceptance whole life insurance for seniors. It gives individual consideration for those applying post-cancer with up to five years in remission. Remission greater than five years may qualify for preferred ratings, depending on other pre-existing health conditions.
Applicants ages 45 to 85 can apply for up to $25,000 in guaranteed acceptance whole life insurance. There is no medical exam or health questions. The same age group can get a lower rate by answering a few health questions on the simplified issue whole life application.
Term life starts at $100,000 for ages 18 to 80, with level coverage for up to 30 years. There are several universal life products to choose from, which start at age 18 and at $25,000 in coverage. Children up to age 17 can get up to $50,000 in simplified issue whole life insurance.
Support features
You can get quotes for both term and whole life insurance online, but not universal life insurance. Mutual of Omaha has guides and other literature online so you can learn more about their products. The carrier has flexible underwriting guidelines, especially if you are a few years past cancer treatment and are otherwise healthy.
Policy types offered
Term
Guaranteed acceptance whole life
Universal life
How Does Cancer Affect Your Chances of Getting Life Insurance?
Cancer can not only affect your chances of getting life insurance, it can also affect how much you pay. Your rate and acceptance are determined by various factors, including:
The type of cancer
Age at onset
Stage or grading
Date of diagnosis
Treatment protocol
Time since going into remission
Family history of cancer
Whether it's hereditary cancer
If you've have multiple types of cancer or recurrent cancer
Certain cancers are riskier than others, which can also affect eligibility and cost of life insurance. In the table below, you can see the survivability rate for men and women with various types of cancer.
Recent Cancer 5-Year Survival Rates, SEER, National Cancer Institute
| Type of Cancer | Male Survival Rate | Female Survival Rate |
| --- | --- | --- |
| | | |
| | | |
| | | |
| | | |
| | | |
| | | |
| | | |
| | | |
| | | |
| | | |
| | | |
| | | |
| Anus, Anal Canal & Anorectum | | |
| | | |
| | | |
| Brain and Other Nervous System | | |
| Liver and Intrahepatic Bile Duct | | |
| | | |
| | | |
MONEYGEEK EXPERT TIP
Even if your cancer has a low survival rate, you can still apply for life insurance if you need it. Each insurer has its own eligibility guidelines and requirements for coverage, so you may be surprised at what you can qualify for when you compare life insurance companies, policy types and rates.
Which Life Insurance Policy Type Is Best for Cancer Survivors?
Most often, term life insurance for cancer survivors is the best option. It is the most affordable and provides coverage for a set number of years. However, depending on your needs, permanent life insurance, like whole life or universal life, may be the better choice. If you can't qualify, guaranteed acceptance life insurance, while more expensive, may be the only option available. Consider these policy types when choosing which is best for your situation.
Term life is the best overall option because it's cheap and effective. It provides coverage for up to 40 years, depending on the carrier. Some companies have favorable rates for cancer survivors, especially those who are otherwise healthy. It's worth shopping around, as you may qualify for a more affordable rate with a carrier with flexible underwriting guidelines for cancer patients and survivors.

Simplified Issue Life Insurance

If you have a family history of cancer, especially hereditary cancer, or are not in remission for long enough, you may not qualify for term life insurance. Simplified issue life insurance doesn't require a medical exam, though the application includes health questions. With less stringent underwriting guidelines, cancer survivors may have better luck getting coverage with simplified issue underwriting, and rates can still be affordable, though they may not be as cheap as term life insurance.

Guaranteed Acceptance Life Insurance

If you can't qualify for simplified issue life insurance, the next best option is guaranteed acceptance life insurance. Though most often offered to those 45 and older, some carriers offer guaranteed acceptance coverage to adults ages 18 and older. This policy provides guaranteed coverage, so there are no health questions on the application or medical exam as part of the underwriting process. However, this policy is the most expensive option available, so it could limit your coverage amount if you're on a budget.
MONEYGEEK DICTIONARY
A critical illness that requires immediate medical attention, such as a heart attack, stroke or cancer, can result in high medical bills. Critical illness coverage can provide a lump sum benefit to offset the medical costs associated with the diagnosis. It can also offer a death benefit to your chosen beneficiary if you pass away due to a critical illness. It can be combined with life insurance or purchased alone, though most carriers only offer it as an employee benefit, not a standalone policy.
Compare Life Insurance Rates
Ensure you're getting the best rate for your life insurance. Compare quotes from the top insurance companies.
Frequently Asked Questions
Getting life insurance after cancer can be challenging, but it's not impossible. Here are the answers to some of the most common questions about life insurance for cancer survivors.
Life Insurance
Life Insurance
About Mandy Sleight, Licensed Insurance Agent
---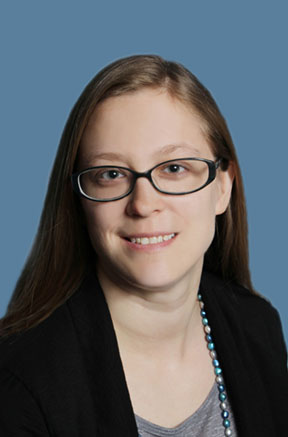 ---