Overview of MetLife Home Insurance
When it was founded in 1863, MetLife was a life and limb insurance company whose first policies covered Civil War soldiers and sailors against wartime-related disabilities. Today it's one of the top 15 home insurers in America, with a market share of 1.12 percent, and its portfolio of offerings includes life, accident and health, disability income, credit, auto, and home insurance, as well as financial services. True to its origins, the company has distinguished itself as a brand committed to being a source of comfort in tough times, which is what led to its use of Snoopy and the Peanuts gang in its advertising campaigns for more than 30 years. Today, MetLife's "Navigating Life Together" slogan reflects the company's mission to become a trusted partner to customers.
How Does MetLife Home Insurance Rate?
Financial Strength Rating
Effective Date: January 2020
A.M. Best's Financial Strength Rating opinion addresses the relative ability of an insurer to meet its ongoing insurance obligations. It is not a warranty of a company's financial strength and ability to meet its obligations to policyholders. View our Important Notice: Best's Credit Ratings for a disclaimer notice and complete details at http://www.ambest.com/ratings/notice.
Financial Strength is rated on a scale of D (poor) to A+ (superior). A rating notch of either a second "+" or a "-" indicates the gradation of financial strength within the category. We can't guarantee that the subsidiary of Nationwide Insurance rated here is the subsidiary that will underwrite your insurance policy. Check with your insurance agent and review A.M. Best's Financial Strength Rating Guide for more information.
Best's Credit Ratings™ are under continuous review and subject to change and/or affirmation. For the latest Best's Credit Ratings™ and Best's Credit Reports which include Best's Credit Ratings™), visit the A.M. Best website at http://www.ambest.com. See Guide to Best's Credit Ratings™ for explanation of use and charges.
Best's Credit Ratings™ reproduced herein appear under license from A.M. Best and do not constitute, either expressly or impliedly, an endorsement of MoneyGeek.com or its recommendations, formulas, criteria or comparisons to any other ratings, rating scales or rating organizations which are published or referenced herein. A.M. Best is not responsible for transcription errors made in presenting Best's Credit Ratings™. Best's Credit Ratings™ are proprietary and may not be reproduced or distributed without the express written permission of A.M. Best Company.
Pros and Cons of MetLife Home Insurance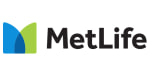 pros
Consumer education is a high priority for MetLife—a philosophy reflected in its new branding campaign. Thus, its website is robust and chock full of answers to most insurance-related questions you might have.
MetLife has an entire range of financial services, life insurance, and auto insurance, making it easy to bundle these products.
cons
Unlike many other insurers, MetLife lacks an online tool or intuitive resource for creating a home inventory.
J.D. Power's ratings have MetLife scoring subpar in several categories, including overall customer satisfaction.
You can't report a home insurance claim online (but there is a fax number and email address that you can use).
MetLife Home Insurance Coverage
MetLife has three levels of home insurance packages, ranging from basic to deluxe coverage (Standard, Platinum, GrandProtect). The MetLife insurance sales model involves an agent right from the beginning of the quote to help determine the appropriate coverage within the package, rather than having you perform the calculations yourself. You will still get an idea of what kind of coverage to expect from each package, however, from the features offered.
Metlife's Standard Coverage Options
Your choice of package will affect the available coverage limits. The Standard package offers limited protection, while the Platinum is similar to a standard policy with good coverage. The GrandProtect has very good coverage, and it has features that set MetLife apart.
Metlife's Additional Coverage Options
MetLife offers a good number of additional options. Some vary in coverage limits according the to the homeowner package and some don't.
Available Discounts on MetLife Home Insurance Coverage
MetLife has some homeowner insurance discounts available, but the one it promotes most is the multi-policy discount in order to increase your lines of MetLife insurance.
| Type of Discount | Description |
| --- | --- |
| Multi-policy | Bundle home and auto with MetLife and you'll get the Auto Policy Plus discount. |
| Claims free | You may be eligible to save on your premium if you go five or more years with no claims on your MetLife policy. |
| Safety discounts | Home systems or devices to help prevent fires or theft can earn you a discount. |
| Group/Employer discounts | MetLife partners with a number of groups and organizations, and if you belong to one of them (or work for one of them), it could save you money. |
| Newly constructed home discount | Homes built within the past year or so may qualify for an additional discount. |
| Mature homeowner discount | Eclipsing the age of 55 and reaching retiree status may also grant you a slight price reduction. |
How to Make a Home Insurance Claim with MetLife
You can file your MetLife home insurance claim by phone, fax or e-mail. The phone center will take claims calls 24 hours a day and seven days a week, and your representative will answer your questions and initiate the claims process. A claims specialist will contact you within 24 hours to set up an inspection. Once the assessment is done, MetLife will work with you to get your claim paid and to arrange for repairs or replacement. And when customers choose from the MetLife network of more than 2,200 certified contractors and service providers, they have the additional benefit of receiving a two-year warranty on materials and service.
How to Contact MetLife Home Insurance
CUSTOMER SERVICE PHONE NUMBER

800-422-4272
About MoneyGeek Team
---
---