Liberty Mutual Home Insurance Review: Pros & Cons, Ratings, & More
Last Updated: 7/3/2022
Advertising & Editorial Disclosure
Overview of Liberty Mutual Home Insurance
Founded in 1912 as a response to a new Massachusetts law requiring that employers carry workers' comp insurance, Liberty Mutual started growing rapidly. By 1914, it was offering auto insurance, and in 1917 it began writing public liability policies. Since then, it also has become famous for its safety research and education campaigns, even earning the 2005 Green Cross for Safety Medallion from the National Safety Council. Though it didn't begin offering property and casualty insurance until its purchase of Prudential's personal lines in 2003, Liberty Mutual is now the third-largest provider of homeowners insurance in the U.S., with a market share of roughly 6.74 percent.
How Does Liberty Mutual Home Insurance Rate?
Financial Strength Rating
Effective Date: January 2020
A.M. Best's Financial Strength Rating opinion addresses the relative ability of an insurer to meet its ongoing insurance obligations. It is not a warranty of a company's financial strength and ability to meet its obligations to policyholders. View our Important Notice: Best's Credit Ratings for a disclaimer notice and complete details at http://www.ambest.com/ratings/notice.
Financial Strength is rated on a scale of D (poor) to A+ (superior). A rating notch of either a second "+" or a "-" indicates the gradation of financial strength within the category. We can't guarantee that the subsidiary of Nationwide Insurance rated here is the subsidiary that will underwrite your insurance policy. Check with your insurance agent and review A.M. Best's Financial Strength Rating Guide for more information.
Best's Credit Ratings™ are under continuous review and subject to change and/or affirmation. For the latest Best's Credit Ratings™ and Best's Credit Reports which include Best's Credit Ratings™), visit the A.M. Best website at http://www.ambest.com. See Guide to Best's Credit Ratings™ for explanation of use and charges.
Best's Credit Ratings™ reproduced herein appear under license from A.M. Best and do not constitute, either expressly or impliedly, an endorsement of MoneyGeek.com or its recommendations, formulas, criteria or comparisons to any other ratings, rating scales or rating organizations which are published or referenced herein. A.M. Best is not responsible for transcription errors made in presenting Best's Credit Ratings™. Best's Credit Ratings™ are proprietary and may not be reproduced or distributed without the express written permission of A.M. Best Company.
Pros and Cons of Liberty Mutual Home Insurance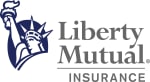 pros
Liberty Mutual partners with more than 14,000 groups and organizations, so there's a very good chance that you'll qualify for an affinity discount.
Their online quote tool is very clean, quick, and easy to use, with helpful automatic quote defaults.
You can file a claim from your mobile device.
In addition to its mobile app, Liberty Mutual offers a variety of useful digital resources, such as the Home Gallery App-which helps you quickly create an inventory of your personal belongings- and an Alexa Skill for Liberty Mutual-which enables owners of Amazon Echo products to get advice on common home topics.
cons
It can be hard to find a local office and agent, and even if there is an office close to you, many of Liberty Mutual's services are centralized to national call centers.
The NAIC customer complaint ratio for Liberty Mutual has been considerably worse than the median industry score.
Liberty Mutual Home Insurance Coverage
Liberty Mutual offers a range of standard coverage and additional options appropriate for an insurance company of its size. The company has a history of valuing education, which is evident in its informative website covering a wide range of topics related to homeownership.
Liberty Mutual's Standard Coverage Options
The website software will estimate a dwelling replacement cost but allows you to adjust this number (some companies don't let you change this estimate in the quote). Their standard policy offers very comprehensive coverage, instead of just the bare essentials.
Liberty Mutual's Additional Coverage Options
Just about all of the optional extras that you will find in the home insurance industry are available on your Liberty Mutual policy, with the exception of equipment breakdown coverage.
Available Discounts on Liberty Mutual's Home Insurance Coverage
Liberty Mutual has a nice selection of standard discounts available on home insurance policies, but the big opportunity for savings comes from the company's affinity discount program.
Type of Discount

Description

Affinity discount

Liberty Mutual has partnerships with more than 14,000 different groups, including employers, alumni associations, and professional associations. If you are a member of any one of them, you can get this discount.

Multi-policy discount

Liberty Mutual writes auto and life policies as well, so you have the chance to bundle and save some money.

Claims-free discount

When you get a new home policy with Liberty Mutual, you'll receive extra savings if you haven't filed an insurance claim in the past five years.

Safe homeowner program

If you already have a home policy with the company, you only have to have a record of no claims in the past three years in order to get a discount.

Early shopper discount

If you plan ahead and move your insurance over before your old policy is up for renewal, you will see some extra savings.

Protective devices discount

Systems to protect against theft or fire and smart systems to monitor for leaks are all ways to take advantage of this discount.

Insured to value discount

You might be eligible for a discount just for insuring your house for 100 percent of its replacement cost.

Newly purchased home discount

If you just bought a new house, this discount might apply.

New/renovated home discount

A house that was just recently built or remodeled may be eligible for extra savings on the home insurance premium.

Military discount

A show of appreciation for veterans or active-duty members.

Preferred Payment Discount

Available for those who pay their premiums via Liberty Mutual's monthly Electronic Funds Transfer (EFT).

New Roof Discount

Good for newly constructed or recently renovated roofs.

Paperless Discount

Simplifying the payment process (and going green in the process) is rewarded with a small price reduction.
How to Make a Home Insurance Claim with Liberty Mutual
You can file a home insurance claim with Liberty Mutual by phone, online or even from your mobile device. You'll need to provide some basic information, and then the claims representative will take over. Depending on the severity of the damage, Liberty Mutual might not send a field inspector to assess the claim. It might be possible to handle the claim by phone or by video chat. If you have stored your home records on the Liberty Mutual home inventory tool, you can also use that to help document your claim. When it's time for your claim payment, Liberty Mutual will send it to you by mail.
How to Contact Liberty Mutual Home Insurance
CUSTOMER SERVICE PHONE NUMBER

800-837-5254
About the Author
---
---