Aside from location, health insurance costs also depend on age, health care needs, plan type and the number of members. MoneyGeek analyzed marketplace information in Vineyard to find average rates in the city.
We also used customer service, affordability and metal tier scores to determine the best medical insurance in Vineyard. Note that some companies do not provide certain plan types, and you may need to shop around to identify the most suitable option.
If there is only one provider in your location, choose the best plan for your needs.
METHODOLOGY
Best Overall and Runner-Up
For best overall and runner-up, MoneyGeek evaluated cost, customer satisfaction and plan data obtained from the Health Insurance Exchange Public Use Files, the National Committee for Quality Assurance (NCQA) and the National Association of Insurance Commissioners (NAIC) complaint index to establish recommendations. Categories were weighted 55% for cost, 35% for customer service and 10% for plan options.
Best Cheap
In most cases, plans were aggregated to generate the estimated costs for any given company. Although the represented data shows the average premiums for any given section, specific company plans will vary in price. Unless otherwise stated, rates reflect the cost for a 40-year-old individual.
Best Overall Health Insurance in Vineland
To get the best health insurance plan in Vineland, you should consider aspects like customer service, plan options, cost-sharing options and affordability. Based on MoneyGeek's research, AmeriHealth Insurance of New Jersey features the best combination of these aspects, scoring 83.5 out of 100 in our rating system.
Best Health Insurance in Vineland
pros
Perfect affordability rating
Good customer service score
cons
Limited metal tier options
Only covers out-of-network treatment for emergencies
Some medical services require pre-approval
COMPANY HIGHLIGHTS
Established in 1995, AmeriHealth offers health insurance plans to individuals, families and businesses in Vineland directly or through brokers.
Members receive in-network access to most hospitals across the city and may also receive out-of-network treatment for emergencies and when in-network professionals are unavailable.
AmeriHealth has a good customer satisfaction rating. It is the most affordable option in Vineland but only has limited plan availability. It also offers an extension to the enrollment period for qualifying members.
Health Insurance in Vineland Runner-Up
MoneyGeek's pick for the second-best medical insurance company in Vineland is Oscar Garden State Insurance Corporation. The insurer earned an overall score of 67 out of 100 due to its scores in affordability and customer service.
Health Insurance Runner-Up
Oscar Insurance Company
Oscar Garden State Insurance Corporation launched in 2012 and serves over 600 counties in 22 states. With a MoneyGeek score of 67 out of 100 due to good affordability and customer service ratings, Oscar offers plans to individuals, families and small businesses.
Some coverage benefits include free personalized virtual care and a $0 charge on common prescriptions requested through Oscar Virtual Primary Care and Oscar Virtual Urgent Care platforms.
Oscar also offers Medicare Advantage plans to eligible members. However, most of its plans are either HMO or EPO, so members can only receive treatment from in-network providers, except for emergencies.
HOW TO FIND CHEAP HEALTH INSURANCE
Health insurance companies categorize plan types into metal tiers. Typically, Bronze plans are the cheapest, while Platinum tiers (when available) are the most expensive. Some insurers also offer low-premium Catastrophic plans to members below 30 years of age or who are in a low-income bracket.
Depending on your health care needs, you may select Bronze or Catastrophic plans. However, if you anticipate greater medical needs, you may consider Silver plans since they often offer subsidies.
Cheapest Health Insurance in Vineland for Individuals
Your health insurance premium will depend on how you want to split the care costs with your insurance provider. Also, rates also vary across cities and states.
Since the cheapest company might not be the best for balancing factors such as customer service and plan options, familiarizing yourself with the metal system on the marketplace can help you secure the cheapest option if cost is a primary factor for you.
In addition to the plan cost, it is essential to check out the relationship between premiums and maximum out-of-pocket costs, as well as copays, co-insurance and deductibles, since these will determine the overall cost of your plan.
Generally, metal tiers range from Bronze to Platinum. Bronze plans are the cheapest but feature high MOOPs and may not offer adequate coverage for regular health care needs.
Samples of plan prices for metal tiers in Vineland are shown in the chart below.
Cheapest Health Insurance in Vineland for Individuals by Metal Tier
| Metal Tier | Company | Monthly Premium |
| --- | --- | --- |
| Bronze | AmeriHealth Ins Company of NJ | $377 |
| Silver | AmeriHealth Ins Company of NJ | $377 |
| Gold | Oscar Garden State Insurance Corporation | $637 |
Some insurers may offer Expanded Bronze plans, which have higher coverage than ordinary Bronze plans and include at least one primary service before members meet the deductible.
UNDERSTANDING HEALTH INSURANCE COSTS
Health insurance costs consist of several expenses that you should understand before purchasing a plan. Generally, the primary ones include:
Premium: The monthly payment made to the insurer for your plan is your premium.
Deductible: The amount members pay out of pocket for health care services before the insurer covers part of its costs is the deductible.
Out-of-Pocket Maximum (MOOP): The highest amount you pay for co-insurance, deductible and copayments for a specific plan annually is your MOOP.
Co-Insurance: This is what members pay for covered services once they reach their deductible.
Copay: This is the amount you pay a health care provider for every consultation, prescription and other services associated with your plan.
How Age Affects Health Insurance Costs in Vineland
Health insurance premiums also vary depending on one's age, regardless of where you live. Health care insurance providers increase premiums with age to accommodate for the anticipated increase in health care needs.
In general, the cheapest health insurance offered by insurers are Bronze or Expanded Bronze plans. While shopping around for these plans, you need to ensure that the available network of providers suits your health care needs to avoid getting care from out-of-network providers and paying higher costs out of pocket.
MoneyGeek compared the cheapest medical insurance companies in Vineland. The comparison does not include Catastrophic plans due to the associated eligibility restrictions.
Cheapest Health Insurance in Vineland by Age
| Age | Company | Monthly Premium |
| --- | --- | --- |
| 18 | AmeriHealth Ins Company of NJ | $241 |
| 26 | AmeriHealth Ins Company of NJ | $270 |
| 40 | AmeriHealth Ins Company of NJ | $337 |
| 60 | AmeriHealth Ins Company of NJ | $716 |
How to Find Cheap Health Insurance in Vineland
There is not one single plan that is best for everyone. It's important to find an affordable health care plan in Vineland that also meets your needs.
Buying a high-deductible or Catastrophic plan can help you save money. Even though you'll probably pay out of pocket for all your medical needs, this could be more affordable than higher premiums.
Lower-deductible plans that cost more could be better if you need higher levels of care.
SHORT-TERM HEALTH INSURANCE
You may consider short-term health insurance plans as a cheaper way of bridging the gap in your coverage after the open enrollment period or once you lose your job. While short-term health insurance plans offer low premiums, they feature high co-insurance and copays. They also do not include all the essential benefits that regular marketplace plans offer. Plus, they may reject people with pre-existing conditions.
Additionally, they do not offer subsidies and tax credits.
Health Insurance Subsidies and Income-Based Assistance
Vineland residents may qualify for financial assistance with their health insurance premiums depending on their income limits. Health insurance subsidies are typically available to individuals with an income of at least 100% of the federal poverty level (FPL). Typically, the maximum qualification for a health insurance subsidy is 400% of the FPL, but the American Rescue Plan suspended this guideline for 2022, allowing more people to qualify.
Other financial assistance options are available for those with insufficient income limits, including Medicaid and the Children's Health Insurance Program (CHIP). To qualify for Medicaid, you need an income level of between 100% and 150% based on your state of residence.
Finding the Best Health Insurance in Vineland
The most affordable health insurance plan may not always be the best option for you. Sometimes, a low-premium and high-deductible plan may cost you more, especially if you need constant medical care.
Tips for Finding the Right Coverage for You
Health insurance plans feature different costs, coverage benefits and provider networks. You need to review each plan type against your needs before making a decision. MoneyGeek recommends taking the following steps when shopping for the best health insurance in Vineland.
1
Know Where to Start
You can get medical insurance plans through your workplace, the marketplace, insurance providers, the government or your parents if you are under 26.
2
Mark the Enrollment Deadlines
You can purchase or change an existing health insurance plan through the marketplace during the open enrollment period. Some circumstances, like starting a new job, may qualify you for a special enrollment window period, although you need to be careful not to miss the deadline.
3
Understand Your Health Care Needs
Choose a plan that meets your health care needs and preferences. Go through the summary of benefits associated with the plan type to determine what it offers. Check whether the network of providers includes your preferred specialists.
4
Review Costs
Estimate your total cost by checking out the premium amount, copays, deductibles and maximum out-of-pocket limits. Note that:
Plans with lower premiums feature higher out-of-pocket maximums and offer less coverage, while those with higher premiums have higher coverage levels.
A flat fee is usually better than co-insurance percentages.
Silver plans are a good option since they balance costs and coverage.
5
Check Your Prescriptions
Always confirm that your preferred plan covers all the important prescriptions at affordable costs.
6
Choose Your Plan
Once you are happy with the plan's cost and coverage benefits, you can proceed and finalize the purchase with your insurer.
Frequently Asked Questions About Health Insurance in Vineland
MoneyGeek answered the following questions about health insurance in Vineland to ensure you find the best plan for your needs.
About Brenna Kelly, Licensed Health Insurance Agent
---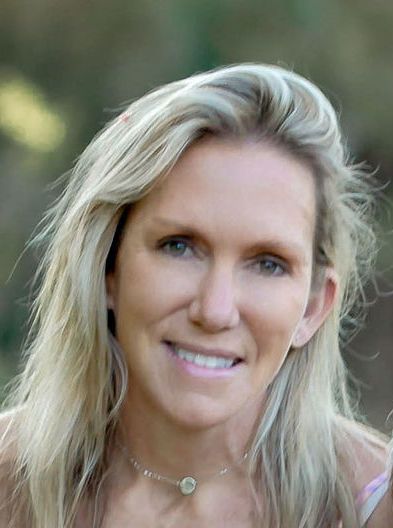 ---