Health insurance premiums are determined by myriad factors, including location, age, plan type, health care needs and the number of enrollees. MoneyGeek meticulously compiled and analyzed Marketplace data to identify the cheapest health insurance providers in Sioux Falls, South Dakota.
In addition to evaluating monthly costs and maximum out-of-pocket (MOOP) expenditures, we also considered plan options and claim denial rates to determine the most suitable health insurance provider for different groups. It's vital to shop around for the best plan for your circumstances since not all providers provide all levels of coverage.
If there is only one health insurance provider in your area, we recommend researching all of your alternatives thoroughly before settling on a plan.
Best
Health Insurance
In Sioux Falls
2023
Best Health Insurance in Sioux Falls (2023)



Best Overall Health Insurance in Sioux Falls
MoneyGeek evaluated insurance providers in Sioux Falls to identify the company that offers the best mix of affordability, plan options and customer service. Sanford Health Plan emerged as our overall top choice, with an average premium of $594 and MOOP of $4,845 for Silver plans. Avera Health Plans came in second, offering an average premium of $600 and MOOP of $4,329 for the same metal tier.
Price isn't the only component of the best health insurance plan in South Dakota. Coverage choices, flexible cost-sharing arrangements and unwavering customer support are also important.
Sanford Health Plan
pros
Highly affordable premiums
COMPANY HIGHLIGHTS
Sanford Health Plans is a reputable insurance provider that has gained recognition for its balanced approach to health care coverage. With an impressive low denial claim rate, policyholders can confidently rely on the company for prompt and efficient claim approvals. It also offers highly affordable premiums, making it an attractive option for those seeking budget-friendly yet comprehensive insurance coverage. The average premium per month is $594, but costs may vary.
The coverage provided by the company ensures that clients receive the essential medical treatment they require without compromising on quality. Sanford Health Plans even provides pharmacy benefit plans and nursing care coordinators.
It's essential to be aware of the high MOOP costs associated with these plans because they may present a financial challenge for individuals or families with limited resources since they need to cover a significant portion of medical expenses before the plan takes full effect.
Avera Health Plans

pros
Provides sufficient coverage
COMPANY HIGHLIGHTS
The strength of Avera Health Plans could be attributed to its commitment to delivering quality service to its clients. Recognized for its minimal claim denial rate, the company can provide a smooth and hassle-free experience for policyholders seeking prompt claim approvals. Avera Health Plans offers sufficient coverage levels that cater to the fundamental medical needs of individuals and families, ensuring that they receive timely and essential health care services. It even features round-the-clock access to virtual urgent care consultations.
Another notable benefit of choosing Avera Health Plans is the reasonable MOOP costs associated with its plans, providing a financial safety net for clients. However, the company's high monthly premiums of around $600 may pose a challenge for those with budget constraints, even though this is just an estimated cost and may vary widely across individuals.
Best Cheap Health Insurance in Sioux Falls
Sanford Health Plan emerged as MoneyGeek's top choice for the cheapest health insurance in Sioux Falls. The average premium is $594 and the MOOP is around $4,845. Health insurance costs are partly determined by the cost-sharing arrangement between you and the insurer, but they can also vary by location.
The best company may not always offer the lowest cost health insurance. It's important to familiarize yourself with the Marketplace metal system to better understand the relationship between premiums and MOOPs. You'll also need to factor in deductibles, copays and co-insurance to make an informed decision, especially when it comes to pricing.
Sanford Health Plan
pros
Offers competitively priced monthly premiums
Provides a variety of plan options
COMPANY HIGHLIGHTS
Sanford Health Plan is a standout choice in the health insurance market in Sioux Falls, striking a balance between affordability and quality coverage. With a proven track record of claims approval, policyholders can have peace of mind knowing they're well-protected in case of a health concern. Combining this reliability with competitively-priced monthly premiums at around $594 per month, Sanford Health Plan caters to those who seek value without necessarily sacrificing essential health care services. Free or low-cost preventive services such as immunizations and screenings that promote proactive health management may be one of the insurer's attractive offers.
However, potential policyholders should be aware of the relatively steep MOOP costs associated with Sanford Health Plan, averaging $4,845. Despite this drawback, the overall affordability of the premiums and the dependable claims process make it an attractive option for individuals and families on a budget.
Cheapest Provider by Metal Tier
The health care metal system spans from Bronze to Platinum, with Bronze plans featuring the lowest monthly premiums. In contrast, Catastrophic plans typically cost less than Bronze but impose age restrictions and limited coverage options. While the most budget-friendly policy might not always be ideal, Silver plans strike a balance as cost-effective, mid-tier options, often accompanied by premium reductions.
Sanford Health Plan shines as Sioux Falls' cheapest health insurance provider, with an average Silver premium of $594 per month. Rates vary per individual, and this average is on a provider level, not a plan level.
Lower premiums usually come at the expense of higher MOOPs, safeguarding you against catastrophic events while providing minimal coverage for everyday health care needs.
The table below highlights the most affordable providers by metal tier in Sioux Falls, excluding Catastrophic plans.
WHICH METAL TIER IS RIGHT FOR ME?
Your unique health care needs may serve as a reliable guide to find the best metal tier for you:
Catastrophic: The go-to plan for those needing coverage only for rare health emergencies.
Bronze: Slightly pricier than Catastrophic plans, this is a perfect fit for generally healthy people who don't need significant medical attention.
Silver: The sweet spot for those who have a modest budget but need adequate health care coverage.
Gold: The best option for individuals with more demanding health care needs than the average person, ensuring that frequent or comprehensive care is covered.
Platinum: The top-tier option for those who have extensive care needs and want to pay less out of pocket.
Cheapest Plan by Metal Tier
On a plan level, Avera Direct Standard 5800 from Avera Health Plans is the most suitable plan for budget-conscious individuals around 40 years old. It has the lowest average monthly premium at $487 for a Silver plan with a MOOP of $5,200.
The table below shows Sioux Falls' most affordable providers by metal tier, along with their average plan costs. Catastrophic plans are omitted from the lineup since they cater exclusively to those under 30.
Compare Insurance Rates
Ensure you are getting the best rate for your insurance. Compare quotes from the top insurance companies.
How Age Affects Health Insurance in Sioux Falls
Age plays a crucial role in determining health insurance costs, irrespective of your location. As individuals age, their health care needs tend to grow and insurance costs rise accordingly. The most affordable plans are Bronze or Expanded Bronze plans. While Catastrophic plans are cheaper, they come with strict requirements.
If you choose a cheaper plan, it's crucial that you feel confident using the network to avoid high out-of-pocket costs for non-network care. A comprehensive table of the most affordable Silver plan providers is provided below.
Cheapest Health Insurance in Sioux Falls by Age
Two crucial factors that significantly influence your health insurance premiums are metal tier and age. Metal tiers represent various levels of coverage, while age is a crucial factor because older individuals are more prone to health issues. Both these elements blend together to determine your policy's price.
The graph below displays the range of costs associated with different metal tiers and age groups.
MEDICAID AND MEDICARE
Medicaid and Medicare, both government-sponsored programs, offer some of the most cost-effective health insurance options. Medicaid eligibility is primarily based on low-income status. Medicare targets those aged 65 or older.
Medicare Advantage is another option. You could be eligible for Medicare Advantage if you have already enrolled in Medicare Parts A and B and reside within a designated service area. Medicare Supplement plans can also be explored as a way to cover costs not included in the standard Medicare plans.
How to Find the Best Cheap Health Insurance in Sioux Falls
Discovering affordable, quality health insurance involves a few essential steps. By researching available options, comparing plans, understanding your health care needs and considering factors like premiums, deductibles and out-of-pocket costs, you'll be well-equipped to find the best coverage for your budget and requirements.
1
Know Where to Look
To find the best cheap health insurance in Sioux Falls, start by exploring options through work, parental plans (until age 26), the Marketplace, insurance companies or government programs. You may also seek tailored coverage according to your age since there are plans for 26-year-olds and 18-year-olds that ensure age-appropriate benefits.
2
Budget Based on Your Health Care Needs
The cost vs. coverage tradeoff in health insurance requires buyers to determine their comfort level between affordable plans with fewer benefits and pricier plans offering comprehensive coverage, wider networks and flexibility.
Lower-cost plans save money annually, but a health crisis could lead to paying the full deductible. Expensive plans result in higher monthly payments, but deductibles and out-of-pocket maximums are met faster, after which the insurer covers costs.
3
Check for Premium Tax Credits
Premium tax credits offer financial relief by lowering monthly premiums. Individuals earning at least 100% of the federal poverty level (FPL) may qualify for these credits.
4
Check Government Program Eligibility
Medicare and Medicaid offer cost-effective health insurance options, but they come with stringent requirements to ensure that their benefits reach the intended demographic groups. Medicare primarily serves individuals aged 65 and older, while Medicaid targets those with low income. Securing the best health insurance for unemployed individuals is also possible through these programs.
5
Choose Your Plan
If you're confident in the plan's offerings and find that it meets your health care needs, opting for the most affordable option can be a smart decision. It's critical to comprehend plan details to ensure you're making an informed choice while maximizing cost savings.
Health Insurance Subsidies and Income-Based Assistance
A health insurance subsidy is available to individuals within certain low-income brackets. Subsidies designed to alleviate plan costs were only offered to those with incomes ranging from 100% to 400% of the FPL. However, the American Rescue Plan Act and the Inflation Reduction Act have temporarily suspended this limitation from 2022 to 2025. This qualifies individuals with income exceeding 400% of the FPL for subsidies as well.
For those whose income does not meet the criteria for subsidies, Medicaid, Medicare and the Children's Health Insurance Program (CHIP) present viable alternatives. Generally, Medicaid eligibility calls for an income between 100% and 150% of the FPL, though this threshold varies from state to state.
SHORT-TERM HEALTH INSURANCE
Short-term health insurance can be an affordable option to fill gaps in coverage while transitioning to a new job or waiting for open enrollment to come around. It's crucial to exercise caution when considering these plans as they differ from Marketplace plans in various ways.
It's possible that the best short-term health insurance may not cover essential benefits and exclude individuals with pre-existing conditions. Additionally, the low monthly costs may come with high copays or co-insurance. It's also worth noting that subsidies and tax credits are not available for these plans.
Frequently Asked Questions About Health Insurance in Sioux Falls
We answered frequently asked questions about health insurance in Sioux Falls to clear up any confusion you may have.
About Brenna Kelly, Licensed Health Insurance Agent
---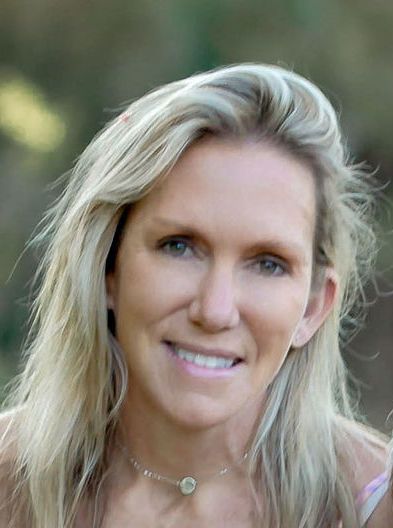 ---