The Cheapest (and Best) Health Insurance in Seattle, WA (2023)
---
Compare Rates and Save on Car Insurance
By Brenna Kelly, Licensed Health Insurance Agent, Content Manager
Edited by
Scott Strandberg
Your health care needs, location, age, plan type and the number of people in your plan all affect how much your health insurance will cost.
MoneyGeek set out to find the cheapest health insurance companies in Seattle. Adding customer service ratings and plan options into the equation, we also found the best health insurance in Seattle.
Plan types and metal tiers are unique to each company. Finding the right plan involves shopping around for policies in your area. In addition to selecting the best and cheapest company in Seattle, choose a plan or tier that works best for you.
METHODOLOGY
Best Overall and Runner-Up
For best overall and runner-up, MoneyGeek evaluated cost, customer satisfaction and plan data obtained from the Health Insurance Exchange Public Use Files, the National Committee for Quality Assurance (NCQA) and the National Association of Insurance Commissioners (NAIC) complaint index to establish recommendations. Categories were weighted 55% for cost, 35% for customer service and 10% for plan options.
Best Cheap
In most cases, plans were aggregated to generate the estimated costs for any given company. Although the represented data shows the average premiums for any given section, specific company plans will vary in price. Unless otherwise stated, rates reflect the cost for a 40-year-old individual.
Best Overall Health Insurance in Seattle
When reviewing health insurance plans, shoppers should look at cost, plan options, cost-sharing choices and customer service.
MoneyGeek reviewed health insurance companies in Seattle and determined that Kaiser Permanente offers the best combination of cost, plan options and customer service. It gained the overall highest score of 74 out of 100, based on the MoneyGeek scoring system.
For those looking for a policy elsewhere in the state, refer to our guide to the most affordable health insurance in Washington.
Best Health Insurance in Seattle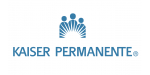 pros
Best overall MoneyGeek score in Washington
Above-average customer service rating
Nonprofit health care system
cons
Limited metal tier options
COMPANY HIGHLIGHTS
In 2017, Kaiser Permanente acquired Group Health Cooperative and its subsidiaries, which have been caring for members in Washington since 1947. Kaiser Permanente has been providing high-quality and affordable health care services to members in Washington ever since. The company maintains an excellent score of 4 out of 5 with the National Committee for Quality Assurance, indicating strong customer satisfaction.
Kaiser Permanente offers health insurance plans for individuals and families, along with Medicaid and Medicare options. You can also get Kaiser Permanente coverage through an employer.
Health Insurance in Seattle Runner-Up
The second-best health insurance in Seattle is from Molina, which earned a score of 73 out of 100. This insurer is also the cheapest health insurance in Seattle, making it suitable for shoppers on a budget.
Health Insurance Runner-Up

Molina Healthcare
Molina operates in 20 states, including Washington. This insurer offers health care at an affordable cost, making it an excellent health insurance option for many people in Seattle. Based on our review, policies from this insurer are the cheapest in the city.
Policies from Molina offer a wide range of health care services, including those tailored to individuals and families who qualify for government-sponsored health care. However, Molina does not offer coverage for out-of-network providers.
HOW TO FIND CHEAP HEALTH INSURANCE
Marketplace plans are organized by metal tiers. In Washington, these range from the cheapest Bronze plans to the most expensive Gold plans. Catastrophic plans are usually offered to those under 30 or those with hardship exemptions due to financial difficulties.
For those on a budget, see if you can qualify for a Catastrophic or Bronze plan while ensuring that your health care needs are met. If not, check out cost-sharing subsidies in a Silver plan.
Cheapest Health Insurance in Seattle for Individuals
Insurance companies calculate your premiums by determining how you intend to split health care costs. This will vary based on the city and state where you live.
However, the best company is not always the cheapest. If you want to save as much as possible, it is essential to familiarize yourself with the marketplace metal system and how premiums and maximum out-of-pocket costs are related to each other. Factors like deductibles, copays and co-insurance will also affect your overall cost.
The marketplace health insurance plans in Washington range from Bronze to Gold. These metal tiers refer to the percentage of health care costs paid by the policyholder compared to those paid by the insurer. Bronze plans offer the lowest monthly premiums but are countered by high out-of-pocket maximums. These plans could be helpful during catastrophic events but provide little coverage for routine health care.
Cheapest Health Insurance in Seattle for Individuals by Metal Tier
| Metal Tier | Company | Monthly Premium |
| --- | --- | --- |
| | | |
| | | |
| | | |
UNDERSTANDING HEALTH INSURANCE COSTS
Monthly premiums aren't the only costs to keep in mind when budgeting for health insurance. Below are the main expenses to expect when purchasing a plan:
Premium: The amount of money an insurer charges you in exchange for health coverage.
Deductible: The amount you pay before your insurance kicks in.
Co-Insurance: A percentage of the amount your insurer needs to pay once you reach your deductible.
Copay: A fixed amount you pay for covered medical expenses. Though in fixed amounts, copayments can vary depending on the services you require.
Out-of-Pocket Maximum: This is the limit you have to pay for covered services in a year. Once you reach this amount, your health insurance provider will have to pay 100% of the cost.
How Age Affects Health Insurance Costs in Seattle
Without considering location as a factor, a policyholder's age will affect the cost of their health insurance. Cost increases with age as it adapts to the health care needs of the insured individual.
The most affordable options you can find in Washington are typically Bronze plans. Ensure that the physicians and health care institutions you prefer are within your provider's network. Choosing a plan that includes your health care providers in its network allows you to maximize your coverage.
MoneyGeek listed the cheapest medical insurance companies in Seattle for different ages to show how premiums increase as you age.
Cheapest Health Insurance in Seattle by Age
| Age | Company | Monthly Premium |
| --- | --- | --- |
| | | |
| | | |
| | | |
| | | |
How to Find Cheap Health Insurance in Seattle
There is no one perfect plan that fits all kinds of health care needs. The plan should have a balance between the right coverage that you need and pricing that fits your budget.
Those in generally great health may prefer to pay low premiums for a plan with a high deductible, as this can often save money compared to paying higher monthly premiums for increased coverage that they won't actually use. In this case, Catastrophic coverage and high-deductible health plans (HDHPs) with lower monthly premiums and high deductibles may be more suitable.
Meanwhile, those with extensive expected health care needs throughout the entire policy year might want to get a plan with a higher monthly premium, as this can actually save them money in the long run compared to meeting a high deductible.
SHORT-TERM HEALTH INSURANCE
Short-term health insurance plans are affordable alternatives when there are gaps in your coverage — such as when waiting for new coverage to kick in, coming off of your parents' insurance or waiting for the next open enrollment period.
Keep in mind that while these types of plans are cheaper, they don't always cover the essential benefits and can deny pre-existing conditions. They may come with low monthly costs but high copays or co-insurance. With these types of plans, subsidies and tax credits do not apply.
Health Insurance Subsidies and Income-Based Assistance
The poverty threshold for individuals in Washington is an income that is below $13,590. A family of four whose income is below $27,750 is considered to be living in poverty.
Health insurance subsidies and income-based assistance are offered to individuals whose incomes are at least 100% of the federal poverty level. Subsidies were previously capped at 400% of the FPL. However, the American Rescue Plan suspended the income limits for health insurance subsidies in 2022, giving more people access to such subsidies and, therefore, to affordable health insurance.
Individuals whose income does not meet these requirements may be able to qualify for Medicaid or the Children's Health Insurance Program (CHIP). To qualify for Medicaid, your income should fall between 100% and 150% of the FPL.
Finding the Best Health Insurance in Seattle
In Seattle, the cheapest health insurance option is not always the best policy. For example, a person expecting high medical costs who chooses a plan with low premiums and high deductibles might end up paying more throughout the policy year.
Tips for Finding the Right Coverage for You
The best way to find affordable health insurance that provides the right coverage for your needs is to go through the following steps:
1
Know Where to Start
Identify the best places to look for health insurance. You can find affordable health insurance through work, the marketplace, your parents' existing plan, private insurance companies or the government.
2
Mark the Enrollment Deadlines
You can usually only purchase marketplace plans during the open enrollment period at the end of the year. However, qualifying circumstances, such as when starting a new job, getting married, moving and many other life events, make you eligible for a special enrollment period.
3
Understand Your Health Care Needs
There can be many reasons for seeking care, and the only person who can identify your health care needs is you. By looking at a plan's summary of benefits and comparing it against other plans, you'll have an idea of how the policy matches your health care preferences. Check whether the plan includes your preferred physicians before signing up.
4
Review Costs
Now that you've found a plan that meets your preferences, you should know whether it fits within your budget. Take a good look at how your plan calculates copays, deductibles, premiums and out-of-pocket maximums to give you an idea of your overall health care costs.
Remember, lower premiums come with higher out-of-pocket maximums. At the same time, higher premiums mean more coverage.
For co-insurance, flat fees are better than percentages.
Silver plans, which are middle-of-the-road options, are often a good starting point if you don't know which metal tier is best for you.
5
Check Your Prescriptions
If you are currently taking prescription medications, ensure that these are affordable or eligible for discounts in your chosen plan.
6
Choose Your Plan
Once you're sure that a chosen plan meets all your health care needs and budget, you can sign up for coverage.
Frequently Asked Questions About Health Insurance in Seattle
To help you learn more about your options, MoneyGeek answered frequently asked questions about the best and cheapest health insurance plans in Seattle.
About Brenna Kelly, Licensed Health Insurance Agent
---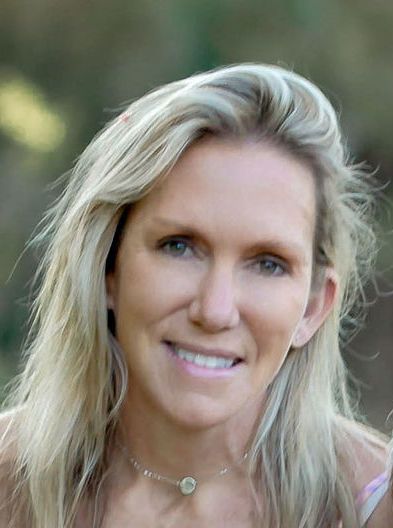 ---