Health insurance costs are determined by location, age, plan type, health care needs and the number of people included in your policy.
MoneyGeek reviewed the best and cheapest health insurance companies in Santa Rosa to help you find a plan that suits your health care needs and budget. Since providers offer a unique set of plan options, make sure to shop around to get the best deals.
METHODOLOGY
Best Overall and Runner-Up
For best overall and runner-up, MoneyGeek evaluated cost, customer satisfaction and plan data obtained from the Health Insurance Exchange Public Use Files, the National Committee for Quality Assurance (NCQA) and the National Association of Insurance Commissioners (NAIC) complaint index to establish recommendations. Categories were weighted 55% for cost, 35% for customer service and 10% for plan options.
Best Cheap
In most cases, plans were aggregated to generate the estimated costs for any given company. Although the represented data shows the average premiums for any given section, specific company plans will vary in price. Unless otherwise stated, rates reflect the cost for a 40-year-old individual.
Best Overall Health Insurance in Santa Rosa
Overall, the best medical insurance in Santa Rosa is Western Health Advantage. It earned a total MoneyGeek score of 87 out of 100. This insurer ranked the highest due to its affordability, varied plan options, cost-sharing choices and high customer service rating.
If you live outside Santa Rosa or are looking for state-wide health insurance, you can check out the top cheap health insurance providers in California for more options.
Best Health Insurance in Santa Rosa
pros
Above average customer service rating
Prescription coverage, alternative medicine, etc. available
cons
Limited metal tier options
Preferred Provider Organization (PPO) plans only available to large group employers
COMPANY HIGHLIGHTS
Headquartered in Northern California, Western Health Advantage provides affordable and quality health care to individuals, employer groups and families. The insurer offers plans with comprehensive health benefits and services tailored to individual customer needs.
Western Health Advantage provides members with access to a wealth of preventive health information 24/7, prescription coverage, alternative medicine, wellness assessment and even gym discounts and assistance during an emergency abroad.
Health Insurance in Santa Rosa Runner-Up
Kaiser Permanente is the second-best health insurance provider in Santa Rosa, scoring an 80 out of 100 based on MoneyGeek's ratings.
Health Insurance Runner-Up

Kaiser Permanente
Kaiser Permanente has individual and family plans, Medicaid, Medicare, Medi-Cal, employer plans and even short-term coverage plans. It offers a personalized plan coupled with evidence-based care and 360-degree support for all its members. Members can also enjoy wellness coaching, healthy living classes and other healthy lifestyle programs that promote physical health. For mental health services, the insurer provides its policyholders 24/7 one-on-one emotional support messaging. Of the evaluated insurance providers, Kaiser Permanente received the highest score for customer satisfaction.
HOW TO FIND CHEAP HEALTH INSURANCE
When shopping for marketplace plans, you'll be asked to choose between metal tiers ranging from Bronze to Platinum, with Bronze typically being the cheapest plan option.
If you're a low-income earner or under 30 years of age, you may qualify for a Catastrophic plan, which is typically the cheapest option but comes with limited health care coverage. If unable to meet such requirements, you may also check out Silver plans and apply for subsidies.
Cheapest Health Insurance in Santa Rosa for Individuals
Health insurance costs vary based on where you live. In some cities like Santa Rosa, the best company also offers the cheapest health insurance for the average individual.
If your priority is saving money, it's important to understand how premiums and out-of-pocket maximums relate to each other. You'll also want to consider how costs like deductibles, copays and co-insurance factor into your overall health care costs.
Metal tier options range from Bronze to Platinum, with Bronze having the least expensive premiums and Platinum having the most expensive ones. It's important to recognize that lower premiums may be negated by higher maximum out-of-pocket expenses if you need more health care than expected.
Cheapest Health Insurance in Santa Rosa for Individuals by Metal Tier
| Metal Tier | Company | Monthly Premium |
| --- | --- | --- |
| Bronze | Western Health Advantage | $397 |
| Silver | Kaiser Permanente | $510 |
| Gold | Kaiser Permanente | $567 |
| Platinum | Western Health Advantage | $638 |
UNDERSTANDING HEALTH INSURANCE COSTS
To avoid any surprise costs, you'll want to familiarize yourself with all the costs associated with your health insurance plan.
Premium refers to your monthly health insurance payment.
Deductible is the amount that you need to spend before your health insurance kicks in.
Co-Insurance refers to the percentage of the amount your insurer will cover once you reach your deductible.
Copay is a fixed amount you pay for each health care service.
Out-of-pocket maximum is the maximum amount you'll spend on health care in one policy year. Once you reach this amount, your insurer will cover 100% of the cost.
How Age Affects Health Insurance Costs in Santa Rosa
The cheapest plans you'll find in Santa Rosa are most likely Bronze and Catastrophic plans. To maximize your coverage in a lower-tiered plan, ensure that your preferred physician or institutions are included in your plan's network of providers.
The table below shows a comparison of the cheapest medical insurance companies in Santa Rosa for different age groups. Notice how monthly premiums increase as you age.
Cheapest Health Insurance in Santa Rosa by Age
| Age | Company | Monthly Premium |
| --- | --- | --- |
| 18 | Western Health Advantage | $284 |
| 26 | Western Health Advantage | $318 |
| 40 | Western Health Advantage | $397 |
| 60 | Western Health Advantage | $844 |
How to Find Cheap Health Insurance in Santa Rosa
Knowing your health care needs is the first step to finding the cheapest health insurance in Santa Rosa. After you've identified the coverage and services that you want, you can compare health insurance quotes and find the cheapest plans available.
If you're in generally good health and don't anticipate needing a lot of medical care, you may opt for a plan with a low monthly premium to avoid paying extra for unused coverage. Catastrophic and high-deductible health plans (HDHPs) are perfect for such cases.
However, if you expect higher medical costs, you can reduce your overall cost by purchasing a policy with a higher monthly premium and lower deductible and maximum out-of-pocket costs.
SHORT-TERM HEALTH INSURANCE
Life events such as switching jobs, having a baby and moving across states can cause lapses in your health coverage. Short-term health insurance is an affordable way to ensure that you're covered for medical expenses until your actual coverage begins.
However, short-term coverage may not cover essential benefits or pre-existing conditions. They typically feature low monthly costs but come with high copays and co-insurance that could hurt your budget. With these plans, you may not be able to apply for subsidies and tax credits.
Health Insurance Subsidies and Income-Based Assistance
Health insurance is often costly for most people. However, thanks to the American Rescue Plan, which modified subsidy income eligibility from 400% to 100% of the federal poverty level (FPL) in 2022, more Americans are eligible for health insurance discounts.
Low-income individuals earning between 100% and 150% of the FPL may be eligible for the Children's Health Insurance Program (CHIP) or Medicaid.
Finding the Best Health Insurance in Santa Rosa
A low premium plan with a high deductible isn't always the best choice. It could end up costing you more if you require frequent health care.
Tips for Finding the Right Coverage for You
Knowing which health insurance plans in Santa Rosa are available is one of the best ways to find the right coverage. MoneyGeek recommends you go through the following steps before signing up for a policy.
1
Know Where to Start
There are many ways you can find affordable and quality health care. Health care plans are commonly available through work, your parents (if under the age of 26), the marketplace, insurance companies or the government.
2
Mark the Enrollment Deadlines
Marketplace plans can only be purchased during a certain period. In California, the open enrollment period typically runs from November 1 through January 31.
3
Understand Your Health Care Needs
Your health care preferences and needs should come before cost. You can review a plan's summary of benefits to see if it includes the coverage you need and preferred physicians.
4
Review Costs
Consider your premium, deductible, copay, co-insurance and maximum out-of-pocket limit when assessing total cost.
Low premiums mean higher out-of-pocket maximums, and higher premiums provide more coverage.
For co-insurance, a flat fee is often better than a percentage.
Start with a Silver plan if you're unsure of the coverage amount.
5
Check Your Prescriptions
If you have prescriptions, you can maximize your coverage by making sure that you are eligible for discounts in your chosen plan.
6
Choose Your Plan
After you've reviewed the costs and coverage and are okay with the benefits, you can sign up for your chosen policy.
Frequently Asked Questions About Health Insurance in Santa Rosa
To help you get started in finding the best and cheapest health insurance companies in Santa Rosa, MoneyGeek answered the most frequently asked questions from Santa Rosa buyers.
About Brenna Kelly, Licensed Health Insurance Agent
---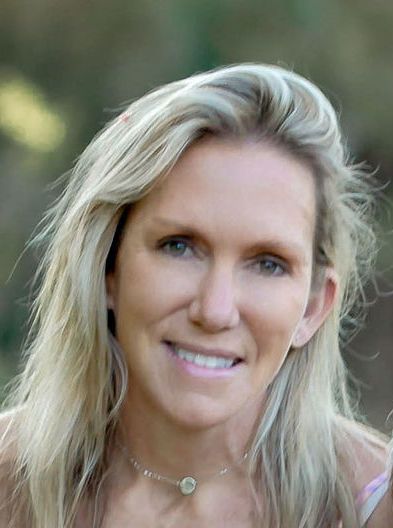 ---