When it comes to health insurance premiums, location, age, plan type, personal health/health care needs and the number of people on your plan impact your costs.
MoneyGeek evaluated marketplace data to identify the cheapest health insurers in San Jose. We also researched the best health insurance companies based on a balance of customer service, affordability and plan options.
Not every insurer offers all plan types or metal tiers. Shop around to find the right plan for your situation.
Furthermore, if there is only one insurance company in your area, buy the plan or tier that is right for you.
METHODOLOGY
Best Overall and Runner-Up
For best overall and runner-up, MoneyGeek evaluated cost, customer satisfaction and plan data obtained from the Health Insurance Exchange Public Use Files, the National Committee for Quality Assurance (NCQA) and the National Association of Insurance Commissioners (NAIC) complaint index to establish recommendations. Categories were weighted 55% for cost, 35% for customer service and 10% for plan options.
Best Cheap
In most cases, plans were aggregated to generate the estimated costs for any given company. Although the represented data shows the average premiums for any given section, specific company plans will vary in price. Unless otherwise stated, rates reflect the cost for a 40-year-old individual.
Best Overall Health Insurance in San Jose
The cost of coverage shouldn't be the only consideration when buying health insurance. Plan options, cost-sharing choices and customer service are also important to consider. MoneyGeek's scoring system determined that Valley Health Plan ranked as the best overall health insurance in San Jose for balancing these factors. It earned a score of 83.5 out of 100.
Best Health Insurance in San Jose
pros
Good customer satisfaction
cons
Requires referrals to see a specialist
Can't pay premiums via cash or in person
COMPANY HIGHLIGHTS
Established in 1985, Valley Health Plan primarily offered its services to employees of the County of Santa Clara. It has since expanded to serve more members.
The insurer's mission is to provide high-quality, accessible health care services with a local focus. Valley Health Plan offers MDLive telehealth services, individual and family plans, employer group plans and Covered California plans. The insurer wants to help you find the right coverage at the right price so that your medical needs are met.
Health Insurance in San Jose Runner-Up
Kaiser Permanente is the second-best health insurance company in San Jose. This insurance provider obtained good scores in affordability and customer satisfaction but lower scores in plan options. It earned a MoneyGeek score of 79.5 out of 100.
Health Insurance Runner-Up

Kaiser Permanente
Founded in 1945, Kaiser Permanente has paved the way for innovative health care.
With its integrated system, Kaiser Permanente offers affordable monthly premiums and commendable health care. Since Kaiser plans are generally health maintenance organization (HMO) plans, members may need referrals before consulting a specialist.
However, its plans include teleconsults, scheduling appointments, monitoring your deductibles and access to online health records such as lab test results, doctor's observations and vaccination records. With its diverse fitness resources, members get discounted gym memberships, health trackers and calculators and discounts on massage therapy.
HOW TO FIND CHEAP HEALTH INSURANCE
Generally, marketplace plans are classified through metal tiers. While the Bronze tier means the most affordable, the Platinum tier means the most expensive.
If available, Catastrophic plans are offered to those under 30 years old or in a low-income bracket. To find the cheapest coverage, start with Catastrophic or Bronze plans. Just make sure these plans meet your needs.
Should you need more care, Silver plans often offer subsidies.
Cheapest Health Insurance in San Jose for Individuals
Generally, health insurance premiums are determined by how you want to divide care costs with your insurance provider. Costs change depending on which city or state you are in.
Remember, the best insurer may not be the most affordable. However, if cost is a critical factor for you, it's best to know the marketplace metal tier and how insurance premiums and other fees relate. Factors like deductibles, maximum out-of-pocket costs, copays and co-insurance influence your health care expenses.
The metal tiers include plan levels from Bronze to Platinum. Bronze tiers provide the cheapest premiums but may have high maximum out-of-pocket costs. They may protect you from catastrophic events but don't offer much coverage for regular health care.
Examples of plan costs for metal tiers in San Jose are provided in the table below.
Cheapest Health Insurance in San Jose for Individuals by Metal Tier
| Metal Tier | Company | Monthly Premium |
| --- | --- | --- |
| | | |
| | | |
| | | |
| | | |
In addition, Expanded Bronze plans might be available in some areas. These differ from regular Bronze plans because Expanded Bronze plans offer slightly more coverage and pay for at least one major service before the deductible is met.
UNDERSTANDING HEALTH INSURANCE COSTS
Before buying health insurance, it's essential to understand the breakdown of all the costs. This helps you know what expenses to expect from your plan.
Premium: You pay the insurance company a monthly fee for a health coverage plan.
Deductible: This is the fee you pay for covered services before your health insurance starts sharing the expenses.
Out-of-Pocket Maximum: The amount set by the health insurance plan for the cost of deductibles, copayments and co-insurance you'll pay within a time frame.
Co-Insurance: This is the amount you'll pay after reaching your deductible.
Copay: A copay is an appointed amount you must pay whenever you visit a health care provider for prescriptions, consultations or other covered services.
How Age Affects Health Insurance Costs in San Jose
Wherever you live, age is a critical factor in determining the health insurance cost. While it's a fact that health care needs increase as you age, monthly premiums also rise to provide the necessary services.
Bronze or Expanded Bronze plans are considered the most reasonable for anyone looking for health insurance. Before picking from either of these plans, check if the insurer's network offers their services in your area. If not, you may pay more for out-of-network coverage and not utilize most of your health insurance plan.
As a result of the restrictions on eligibility for Catastrophic plans, we didn't include them in our cheapest company table below.
Cheapest Health Insurance in San Jose by Age
| Age | Company | Monthly Premium |
| --- | --- | --- |
| | | |
| | | |
| | | |
| | | |
How to Find Cheap Health Insurance in San Jose
There is no perfect health insurance plan in San Jose. Compare coverages against costs to determine what's best for you. To find the best coverage, evaluate what you can afford based on your medical needs.
Catastrophic coverage and high-deductible health plans (HDHPs) may only be suitable if you are in great health. You'll likely pay out of pocket all year, but this might end up being cheaper.
Otherwise, a more expensive plan could be cheaper overall if it covers your medical needs.
SHORT-TERM HEALTH INSURANCE
Short-term insurance may be an attractive option whenever you experience a lapse in your coverage or are waiting for the enrollment period or coverage from your new job to start.
However, short-term health plans may not provide vital benefits and may refuse treatment or coverage for those with pre-existing conditions. Its low monthly premiums may save you money, but high copays and co-insurance significantly increase the treatment cost.
Also, subsidies and tax credits are not offered with these plans.
Health Insurance Subsidies and Income-Based Assistance
Your income bracket may affect your eligibility for financial assistance or health insurance subsidies. These are available to those whose income falls at least 100% of the federal poverty level (FPL). Customarily, subsidies are capped at 400% of the FPL, but the American Rescue Plan discontinued this rule for 2022.
Medicaid and the Children's Health Insurance Program (CHIP) could be viable options for those individuals ineligible for subsidies. You may qualify for Medicaid if your income lies between 100% and 150% of the FPL, but this depends on your state.
Finding the Best Health Insurance in San Jose
Looking for the cheapest health insurance plans may seem enticing. However, its low monthly premiums and high deductibles may mean more out-of-pocket costs. This may happen if you need health care regularly or doctor consultations often.
Tips for Finding the Right Coverage for You
Various insurance providers in San Jose offer different coverage benefits, health care networks and fees. MoneyGeek lays out different steps to find the best and most reasonable option for your health care preferences and necessities.
1
Know Where to Start
Finding health insurance companies in San Jose can be done through your employer, family, the health insurance marketplace or the government.
2
Mark the Enrollment Deadlines
Marketplace plans establish an enrollment period when you can sign up. Qualifying events may grant you special enrollment, such as the death of your spouse or a career change. When you start a new job, there's a short window to enroll for coverage. Remember not to miss the deadlines.
3
Understand Your Health Care Needs
Evaluate what you need in terms of health care, consultations or treatments. Check the plan's details and benefits if they align with your health goals. Remember to check if your primary doctors and preferred specialists are within the plan's network.
4
Review Costs
Factors like copays, deductibles, premiums and out-of-pocket maximums affect your expected costs. Remember that lower premiums correspond with more out-of-pocket maximums. Higher premiums mean more company cost-sharing. A flat fee is better than a co-insurance percentage. Also, Silver plans may be a good middle-of-the-road option.
5
Check Your Prescriptions
Review if your plan covers prescription drugs. Check if there are pharmacy benefits that you may enjoy.
6
Choose Your Plan
After a thorough review, ask yourself if you're comfortable with the plan's terms. If you're okay with this and it's the cheapest option, go ahead and move forward.
Frequently Asked Questions About Health Insurance in San Jose
To help you in your journey to find the best coverage for your needs, MoneyGeek answered the most commonly asked questions to help you find health insurance in San Jose.
About Brenna Kelly, Licensed Health Insurance Agent
---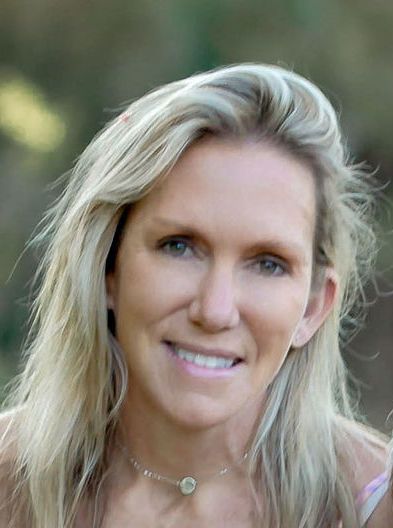 ---