The Cheapest (and Best) Health Insurance in San Diego, CA (2023)
---
Compare Rates and Save on Car Insurance
By Brenna Kelly, Licensed Health Insurance Agent, Content Manager
Edited by
Ashley Jacobs
There are many things that impact the cost of health insurance, including your location, age, plan type and more.
MoneyGeek analyzed marketplace data to help you find the best cheap health insurance in San Diego. We also researched the best health insurance companies that offer excellent customer service and plan options.
Not all plan types or metal tiers are offered by each company. Comparing quotes can get you the best plan for your needs.
If only one company offers plans in your city, choose the option that is best for you.
METHODOLOGY
Best Overall and Runner-Up
For best overall and runner-up, MoneyGeek evaluated cost, customer satisfaction and plan data obtained from the Health Insurance Exchange Public Use Files, the National Committee for Quality Assurance (NCQA) and the National Association of Insurance Commissioners (NAIC) complaint index to establish recommendations. Categories were weighted 55% for cost, 35% for customer service and 10% for plan options.
Best Cheap
In most cases, plans were aggregated to generate the estimated costs for any given company. Although the represented data shows the average premiums for any given section, specific company plans will vary in price. Unless otherwise stated, rates reflect the cost for a 40-year-old individual.
Best Overall Health Insurance in San Diego
In addition to insurance premiums, some factors to consider when choosing affordable health insurance in California include the ease of processing claims, variety of plan options available and level of customer service.
Taking these factors into consideration, MoneyGeek's research on San Diego insurance plans found that Health Net offers an ideal balance of responsive customer service, affordable cost and plan options. It earned the top overall score of 81.5 out of 100.
Best Health Insurance in San Diego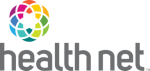 pros
Offers Medi-Cal and Medicare plans
Above-average customer service
Extra coverage options are available
cons
Limited metal tiers available
Certain drugs within specific plans may require prior authorization
A deductible may apply after a certain number of visits
COMPANY HIGHLIGHTS
Health Net was founded in California in 1979. It provides care to over three million members across California through a network of 90,000 providers. The company operates as a subsidiary of Centene Corporation. It offers individual and family plans, along with Medicare, Medi-Cal and plans for small businesses as well as larger companies.
The insurer is the cheapest option in San Diego and also ranked well for customer service. However, it has limited metal tiers available, restricting potential buyers' plan options.
Health Insurance in San Diego Runner-Up
MoneyGeek found that the second-best health insurance in San Diego is offered by Molina Healthcare. The provider offers the second most affordable premiums and has multiple tier options, but it is rated slightly below average for customer service.
Health Insurance Runner-Up

Molina Healthcare
Molina Healthcare is a Fortune 500 company that provides health insurance across multiple states. It offers affordable premiums under both Medi-Cal and Medicare, as well as marketplace and dual options in California. In addition to having multiple plan types, the company provides several tier options that cater to a range of budgets.
According to MoneyGeek's rankings, Molina Healthcare scored a total of 64 out of 100. While the company scored relatively well in terms of cost and plan options, its level of customer satisfaction is below average.
HOW TO FIND CHEAP HEALTH INSURANCE
The cost of marketplace plans is categorized using metal tiers. Bronze is considered the most affordable, while Platinum is the most expensive. Catastrophic plans could be available for low-income individuals or those under 30 years of age.
Individuals shopping for the cheapest insurance plans should check whether Bronze or Catastrophic plans meet their health care needs.
In the event that more coverage is needed, Silver plans typically offer subsidies to reduce costs.
Cheapest Health Insurance in San Diego for Individuals
Health insurance premiums are calculated based on how you will split your cost of care with your insurer. The average cost of health insurance can vary depending on your city and state.
The best company overall may not always be the cheapest provider due to other factors like customer service and metal tier options. However, if affordability is your priority, make sure you understand the metal tier system and how premiums and maximum out-of-pocket costs (MOOPs) impact your costs. Also, don't forget to factor in deductibles, copays and co-insurance.
Typically, plans are organized through a metal tier system where Bronze plans offer the most affordable premiums. Examples of costs for the different tiers in San Diego are shown below.
Keep in mind that paying lower premiums means you'll pay higher MOOPs overall, which may be costly if you have a chronic health condition.
Cheapest Health Insurance in San Diego for Individuals by Metal Tier
| Metal Tier | Company | Monthly Premium |
| --- | --- | --- |
| | | |
| | | |
| | | |
| | | |
In addition, Expanded Bronze plans are available in some areas. These plans offer slightly more coverage than regular Bronze plans and cover at least one major service before the deductible is met.
UNDERSTANDING HEALTH INSURANCE COSTS
Many individuals tend to focus solely on the cost of monthly premiums, but it's also important to understand common insurance pricing terms. Factors like deductibles and out-of-pocket maximums should also be taken into account depending on your health care needs.
Premium: This is the monthly cost of your plan. It's what you pay each month to ensure you stay insured.
Deductible: Your deductible is how much you need to pay before your insurer covers the remaining cost of your claims.
Out-of-Pocket Maximum: This is the maximum you pay for covered health care services (not including your premium) in a calendar year before your insurance kicks in.
Co-Insurance: Co-insurance is the percentage of costs you pay for covered health care services after you meet your deductible.
Copay: This is a fixed amount you may need to pay for covered services before your insurance company covers the rest.
How Age Affects Health Insurance Costs in San Diego
Another factor that can impact the cost of health insurance is your age. As you get older, the cost of monthly premiums tends to increase. This is due to the fact that your health care needs tend to become more complex and expensive over time.
No matter what age you are, the cheapest plans from your provider will usually be Bronze or Expanded Bronze plans. If you choose a plan with a lower tier, carefully review the network to ensure you are ok with the providers so that you can avoid paying for out-of-network costs.
In addition, since Catastrophic plans have eligibility restrictions, we did not include them in the cheapest company table below.
Cheapest Health Insurance in San Diego by Age
| Age | Company | Monthly Premium |
| --- | --- | --- |
| | | |
| | | |
| | | |
| | | |
How to Find Cheap Health Insurance in San Diego
There is no one-size-fits-all solution for medical coverage. To find the best coverage, you'll need to weigh plan benefits alongside any additional costs you'll need to pay.
For instance, younger individuals with fewer health needs may consider choosing high-deductible health plans (HDHPs) or Catastrophic plans with lower premiums, while those with chronic issues may prefer more expensive premiums with lower deductibles to avoid paying out of pocket.
SHORT-TERM HEALTH INSURANCE
Another way to save on coverage is to consider short-term health insurance. This can address insurance gaps until open enrollment begins or you start a new job.
While they tend to be cheaper than marketplace plans, you should keep in mind that they tend to have higher copays that can raise the cost of treatment. Furthermore, they may not provide enough coverage for those with more extensive health needs, and they aren't eligible for subsidies.
Health Insurance Subsidies and Income-Based Assistance
Low-income San Diego residents may benefit from financial assistance. Typically, a health insurance subsidy can reduce or cover the cost of insurance.
Subsidies are available to buyers whose income is at least 100% of the federal poverty level (FPL). Generally, subsidies are capped at 400% of the FPL, but the American Rescue Plan suspended this rule for 2022.
If you don't qualify for subsidies, programs such as Medicaid and the Children's Health Insurance Program (CHIP) can also increase cost savings. Depending on your state, if you have a low income between 100% and 150% of the FPL, you may qualify for Medicaid.
Finding the Best Health Insurance in San Diego
The most affordable health insurance option isn't always the best choice. A low-premium/high-deductible plan could cost you more money if you end up needing frequent care.
Tips for Finding the Right Coverage for You
Finding the right coverage depends on your age, budget, health requirements and location. MoneyGeek offers some suggestions that can help you find the best coverage for your unique situation.
1
Know Where to Start
There are several ways to get health insurance, including through a government program, marketplace or your insurer. Additionally, if you are under 26, you can also get insurance through your parents.
2
Mark the Enrollment Deadlines
Typically, you can only sign up for marketplace plans during the enrollment period in your state. You can only register for these plans after the deadline has passed during special circumstances, such as becoming unemployed.
3
Understand Your Health Care Needs
The appropriate plan and metal tier depend on your age and health needs. Evaluate your plan to ensure that it provides enough coverage and that your preferred physicians are part of your chosen network.
4
Review Costs
Premiums don't provide a full picture of your insurance costs. Deductibles, MOOPs and copays can add expenses on top of low monthly premiums. In general, Silver plans provide a good balance of coverage and affordability, and flat fees are better than a percentage of co-insurance.
5
Check Your Prescriptions
Not all of your prescriptions will be covered by your insurance plan. You'll need to check whether they are covered by your provider or whether you'll need to pay any additional costs.
6
Choose Your Plan
Once you've read over the terms, costs and details of your potential plan, you can choose the cheapest option that suits your needs.
Frequently Asked Questions About Health Insurance in San Diego
Since health insurance can be a technical topic, MoneyGeek answered some commonly asked questions about health insurance in San Diego.
About Brenna Kelly, Licensed Health Insurance Agent
---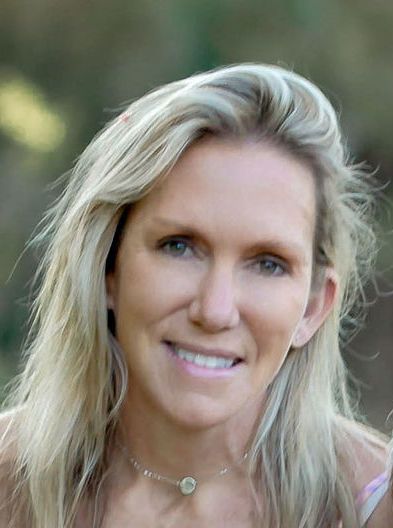 ---