Your health insurance cost is affected by the plan type, your age, location and health care needs. MoneyGeek examined market data to identify which companies in San Antonio provide affordable health insurance. We also weighed monthly costs, plan options, maximum out-of-pocket (MOOP) expenses and claims denial rates to select the city's best health insurance providers.
It is wise to shop around for health insurance because not all companies offer the same metal tiers or plan types. If there's only one provider in your area, compare its plans and metal tiers to ensure you get the best deal.
Best
Health Insurance
In San Antonio
2023
Best Health Insurance in San Antonio (2023)


Best Overall Health Insurance in San Antonio
To find the best insurance companies in San Antonio, MoneyGeek considered factors like cost, available plans and service quality. Ambetter from Superior Health Plan tops our list. Its Silver plans average $552 per month with a MOOP of $4,888. Ambetter is our runner-up with Silver plans averaging $564 monthly with a MOOP cost of $4,314.
Affordability matters, but also consider factors like plan options and service quality. If you live in another area of the state, you can find the best health insurance in Texas by looking for a company that meets the essential criteria.
Ambetter from Superior HealthPlan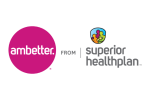 cons
Below-average score for plan options
COMPANY HIGHLIGHTS
Ambetter from Superior HealthPlan comes with an average monthly premium of $552, the cheapest in San Antonio. However, you must pay an average MOOP of $4,800. Your plan's actual cost may differ from these averages.
Superior HealthPlan is a subsidiary of Centene Corporation and offers members EPO and HMO plans. The plan boasts an impressively low claims denial rate, indicating the insurer pays out almost all genuine claims its policyholders submit.
Depending on the selected plan, the company offers various essential wellness services and medical care, such as emergency care, preventive and wellness care, mental health care, substance abuse treatment and prescription coverage. Policyholders can also choose from several health management programs like asthma and depression management and discounts like local gym memberships and retailer discounts. A membership rewards program and 24-hour telehealth services are also highlights.
Ambetter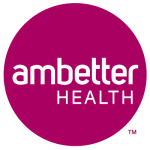 pros
The best MOOP score indicating you need to pay less before the insurer starts paying out
Above-average score for the plan types offered
cons
High claims denial rating
COMPANY HIGHLIGHTS
Ambetter is San Antonio's second-best health insurance and has the second-cheapest rate among the insurers we compared. Its premiums average $564 per month, and its $4,314 MOOP is the lowest of the companies we reviewed. These estimates are averages, so the actual cost of a plan may vary.
Ambetter is a Centene Corporation subsidiary, like our winner Superior HealthPlan. It has a better score for the types of plans it offers, which means you have more options. However, the insurer has a poor track record of approving claims.
With Ambetter, you can access a range of necessary medical services, as well as supplemental services like dental care, health care management services, pharmacy services and round-the-clock telehealth and nursing services.
Best Cheap Health Insurance in San Antonio
Ambetter offers San Antonio's best affordable health insurance with a monthly premium of $453 and a MOOP of $4,386. Health insurance costs differ between states and cities, so another insurer could offer Texas's best cheap health insurance. Your premium depends on how you and your insurer split health care costs. MOOP costs are usually lower in plans with higher monthly premiums.
Keep in mind that the cheapest health insurance may not always be your best bet. Learning about metal tiers and the relationship between plan premiums and MOOP costs can help you find the ideal health insurance. Likewise, reading about deductibles, copayments and co-insurance can help you comprehend the policy's costs.
Ambetter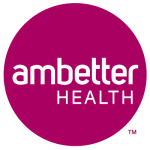 pros
Good score for plan types
COMPANY HIGHLIGHTS
Ambetter is San Antonio's best affordable health insurance provider. The average monthly premium for a Silver plan is $564, with a MOOP of $4,314. These are typical rates, and your rates may vary depending on the plan type and your specific profile.
However, the insurer's high denial rate may be a warning sign that claims will likely be refused. Nonetheless, policyholders can get coverage for necessary medical treatments as well as optional ones, including health care management, dental care, pharmacy services, care management services, 24/7 no-copay telehealth services and 24/7 online nursing advice.
Cheapest Provider by Metal Tier
Ambetter from Superior Health Plan has the cheapest Silver plan, averaging $543 per month with a MOOP of $4,400. Note that the cheapest health insurance is not always the best option. However, if cost is your top priority, Silver plans provide mid-tier coverage and cost-sharing reductions.
The metal system is divided into Catastrophic, Bronze, Silver, Gold and Platinum. Bronze plans have the lowest premiums and the highest MOOPs. Higher metal tier plans, such as Platinum and Gold, have higher premiums and lower MOOP costs. They also provide more services.
The table below lists San Antonio's cheapest metal tier providers and their average monthly premiums. We omitted Catastrophic plans as they are only available to persons under 30.
WHICH METAL TIER IS RIGHT FOR ME?
The best metal tier for you depends on your health care needs.
Catastrophic: Ideal for those who don't expect to need frequent medical care but want coverage for a catastrophic event.
Bronze: Suitable for those who rarely require medical attention and are generally fit and healthy.
Silver: The best for moderate coverage at a reasonable price.
Gold: The ideal choice for those with ongoing medical needs.
Platinum: Perfect for those with extensive medical needs as they can reasonably anticipate reaching the MOOP cost sooner, making the higher monthly premiums worthwhile.
Cheapest Plan by Metal Tier
Depending on the metal tier, the cheapest health insurance plans in San Antonio can have monthly premiums between $300 and $450. Ambetter from Superior Health Plan's Virtual Access Silver plan is the most affordable Silver plan in San Antonio, costing around $543 per month.
The following table lists the San Antonio plans with the cheapest average monthly premiums by metal level. We did not include Catastrophic plans because they are only available to those under 30.
Compare Insurance Rates
Ensure you are getting the best rate for your insurance. Compare quotes from the top insurance companies.
How Age Affects Health Insurance in San Antonio
Insurers consider age when determining your health insurance rates, charging more the older you are. To be eligible for a Catastrophic plan, you must be under 30. After Catastrophic plans, Bronze or Expanded Bronze plans are the cheapest.
Choosing a lower-cost plan can save you money on monthly premiums. However, familiarize yourself with the provider's coverage and network to avoid paying for treatments that aren't covered. In the table below, we've compiled some of the most affordable Silver plan providers in San Antonio.
Cheapest Health Insurance in San Antonio by Age
Age and metal tier have the most significant impact on your health insurance costs. The graph below illustrates the cost of health insurance by age and metal tier.
MEDICAID AND MEDICARE
Health insurance is primarily available through the Health Insurance Marketplace. However, qualifying individuals can obtain Medicare or Medicaid, which are low-cost government insurance programs.
Those above 65 are eligible for Medicare. Medicaid eligibility is determined by the applicant's family size and income. Those already registered with Medicare Parts A and B may qualify for Medicare Advantage, such as one of the Medicare Advantage Texas plans. Medicare Advantage Supplement plans in Texas can help address gaps in insurance.
How to Find the Best Cheap Health Insurance in San Antonio
When shopping for health insurance, consider your needs and anticipated expenditures while comparing health insurance providers' rates, plan types and MOOP costs. Moneygeek's tips walk you through the process of finding the best cheap health insurance provider in San Antonio.
2
Budget Based on Your Health Care Needs
Evaluate the premiums, coverage levels and MOOP costs, which are expenses you pay out of pocket. The savings from a low premium may be offset by paying the higher MOOP following a serious illness or injury. In contrast, if you require medical treatment, a low-MOOP plan may help you reach your MOOP costs sooner, which can be a cost-effective choice even with the higher premiums.
3
Check for Premium Tax Credits
A premium tax credit can reduce your monthly premium. If your yearly income is at least 100% of the federal poverty level (FPL), you may qualify for premium tax credits. However, you won't be eligible if you qualify for other publicly assisted health insurance, such as Medicare or Medicaid.
4
Check Government Program Eligibility
Medicare and Medicaid, which are government-funded, are more affordable than the health insurance available via the Marketplace. These programs offer the best health insurance for the unemployed and those who fit the criteria. Medicare requires you to be 65 or older, whereas Medicaid has income-based requirements.
5
Choose Your Plan
Choose the cheapest health insurance plan you can find if you're satisfied with the plan's type, price, network coverage, prescription coverage and other features.
Health Insurance Subsidies and Income-Based Assistance
You could be eligible for a health insurance subsidy based on your income. Generally, eligibility ranges from 100% to 400% of the FPL. The American Rescue Plan Act and the Inflation Reduction Act increased the income threshold to 400% of the FPL.
For those who qualify, Medicare and Medicaid offer cheap health coverage. Your age may preclude you from Medicare, but if your income is between 100% and 150% of the FPL, you may be eligible for Medicaid or the Children's Health Insurance Program (CHIP). Keep in mind that each state has different minimum income criteria.
SHORT-TERM HEALTH INSURANCE
If you are waiting for a new job to start or for open enrollment, consider short-term health insurance. However, even the best short-term health insurance cannot replace a Marketplace plan. Short-term insurance is inexpensive but offers limited coverage and may exclude pre-existing conditions. These plans can also have higher copays and co-insurance, which raise your overall costs. Short-term health insurance is also not eligible for tax credits or other financial aid.
Frequently Asked Questions About Health Insurance in San Antonio
We've answered frequently asked questions concerning health insurance in San Antonio.
About Brenna Kelly, Licensed Health Insurance Agent
---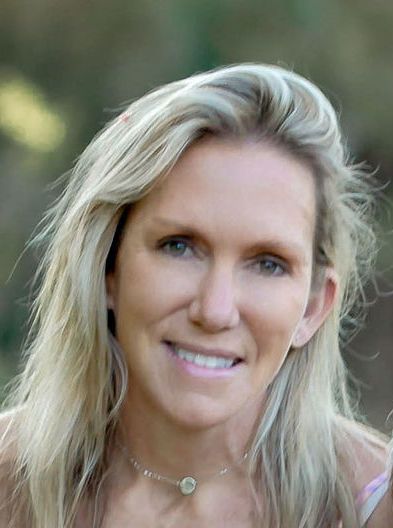 ---