Health insurance costs differ depending on factors like your location, age, plan type, health care needs and group or family size.
MoneyGeek determined the most affordable health insurance providers in Sacramento using marketplace data and evaluated the best overall options in terms of affordability, customer service ratings and the number of metal tier options.
Remember, not all metal tiers are available with every insurer, and you will need to compare the details of each plan to find the best for your needs. In addition, if only one insurer is available in your area, choose the best tier or plan for your situation.
METHODOLOGY
Best Overall and Runner-Up
For best overall and runner-up, MoneyGeek evaluated cost, customer satisfaction and plan data obtained from the Health Insurance Exchange Public Use Files, the National Committee for Quality Assurance (NCQA) and the National Association of Insurance Commissioners (NAIC) complaint index to establish recommendations. Categories were weighted 55% for cost, 35% for customer service and 10% for plan options.
Best Cheap
In most cases, plans were aggregated to generate the estimated costs for any given company. Although the represented data shows the average premiums for any given section, specific company plans will vary in price. Unless otherwise stated, rates reflect the cost for a 40-year-old individual.
Best Overall Health Insurance in Sacramento
While shopping around for health insurance, the cost of a plan should not be the only criterion to consider. To find the best cheap provider in Sacramento, other factors to consider include the cost-sharing options, customer service and available metal tiers.
MoneyGeek evaluated insurance providers in the city and determined that Blue Shield of California is the best insurer, balancing these factors. It earned a rating of 81.5 out of 100.
Best Health Insurance in Sacramento
pros
Good customer service scores
Has one of the largest provider networks in California
24/7 customer support via NurseHelp
cons
Can't pay premiums in person or with cash
Limited customer service hours
COMPANY HIGHLIGHTS
Founded in 1939 by the Blue Shield Association, Blue Shield of California scored 81.5 out of 100 on MoneyGeek's scoring system. It scored well in affordability and customer service but lower in plan options.
Blue Shield of California sells HMO and PPO plans to individuals and families, plus Medicare and Medi-Cal. Members with a qualifying event may change their plans or get new ones during the special enrollment period.
With a health insurance plan from Blue Shield of California, you can access various benefits, including discount programs, 24/7 customer support and a mobile app.
Health Insurance in Sacramento Runner-Up
MoneyGeek's evaluation shows that the best medical insurance runner-up provider in Sacramento is Kaiser Permanente, with a score of 81.5 out of 100. The insurer had above-average affordability and customer service scores but ranked lower in terms of plan options.
Health Insurance Runner-Up

Kaiser Permanente
Kaiser Permanente has been providing health insurance coverage since 1945 and is one of the leading health care providers and nonprofit health insurance providers. It currently serves over 12 million members across eight states.
The company's team of providers includes Permanente Medical Group doctors, caregivers and specialists. Members can access individual and group plans, Medicare and Medicaid or Medi-Cal.
Membership includes various perks, including self-care apps, fitness memberships, personal wellness coaching and online lifestyle programs.
Kaiser Permanente has a high customer service rating but offers limited plans.
HOW TO FIND CHEAP HEALTH INSURANCE
Marketplace health insurance plans are categorized by metal tiers, with Bronze plans being the most affordable and Platinum being the most costly.
Insurance companies may provide Catastrophic plans, which are low-premium options for low-income buyers or those under 30 years of age.
Generally, the cheapest health insurance options in Sacramento are Bronze and Catastrophic plans, although they have high out-of-pocket maximums. If you need more coverage, you may consider Silver plans, which often offer subsidies.
Cheapest Health Insurance in Sacramento for Individuals
Insurers determine health insurance premiums based on how you split your care costs. Your total cost also varies depending on your city or state of residence.
In some situations, the most affordable insurer may not be the best for your health care needs. Nevertheless, if affordability is your primary concern, familiarizing yourself with the marketplace metal tier system plus factors like maximum out-of-pocket (MOOP) costs, copays, co-insurance and deductibles can help you identify the cheapest option.
The metal tier system consists of Bronze as the cheapest plan and Platinum as the most expensive. Note that low-premium health insurance plans have higher out-of-pocket maximums and may not offer adequate coverage for daily health care needs.
MoneyGeek outlined plan costs in Sacramento across different metal tiers in the following table.
Cheapest Health Insurance in Sacramento for Individuals by Metal Tier
| Metal Tier | Company | Monthly Premium |
| --- | --- | --- |
| | | |
| | Blue Shield of California | |
| | | |
| | | |
You may also find Expanded Bronze plans within your area. These plans offer higher coverage benefits than standard Bronze plans and provide members with a minimum of one primary health care service before they pay the deductible.
UNDERSTANDING HEALTH INSURANCE COSTS
Your overall health insurance costs include a combination of several expenses. Some of the costs to factor into your overall expense include:
Premium: This refers to the amount you pay the insurer on a monthly basis for coverage.
Deductible: This is what you pay out of pocket at the health care facility before your insurer pays part of its required amount.
Out-of-Pocket Maximum (MOOP): The highest annual payment you can make per year for copays, co-insurances and deductibles is known as the MOOP.
Co-Insurance: The amount you pay for covered services after you meet the deductible is your co-insurance.
Copay: This is what members pay health care facilities for consultation, drug prescription and other services during each visit.
How Age Affects Health Insurance Costs in Sacramento
Age is one of the primary determinants of how much you pay for health insurance, regardless of where you live in Sacramento. Older members pay higher costs since they have more need for health care services than younger members.
Bronze or Expanded Bronze are generally the cheapest options. Before enrolling in these plans, evaluate the provider's network so that you don't end up paying cash for out-of-network services.
The chart below lists the providers offering the cheapest health insurance in Sacramento by age and their Bronze plan premiums. Catastrophic plans were excluded because of their eligibility restrictions.
Cheapest Health Insurance in Sacramento by Age
| Age | Company | Monthly Premium |
| --- | --- | --- |
| | | |
| | | |
| | | |
| | | |
How to Find Cheap Health Insurance in Sacramento
It is impossible to find a perfect plan in Sacramento. However, the best way to get affordable health insurance in the city is by evaluating coverage benefits and costs against your needs and choosing an option that balances both aspects.
If you anticipate little need for health care services, you may consider Catastrophic coverage and high-deductible health plans (HDHPs) since they feature lower premiums. Meanwhile, a more expensive plan may be more suitable if you are likely to need regular health care.
SHORT-TERM HEALTH INSURANCE
Short-term health insurance coverage allows you to bridge any gaps in your health insurance plan until the open enrollment period or when you start a new job.
Short-term coverage may not have the same benefits as marketplace plans. Despite offering low premiums, they feature high copayment and co-insurance amounts and lack some core benefits. Coverage may also exclude members with pre-existing conditions.
They also don't offer tax credits and subsidies.
Health Insurance Subsidies and Income-Based Assistance
Sacramento residents within the low-income bracket may qualify for financial assistance on their health insurance premiums. Customarily, you are eligible for a health insurance subsidy with a minimum income of 100% of the federal poverty level. While the maximum income limit for health insurance subsidies is generally capped at 400% of the FPL, the American Rescue Plan dismissed this rule, allowing more people to get financial assistance.
Medicaid and the Children's Health Insurance Program (CHIP) assistance are also available for low-income individuals. Income requirements for Medicaid vary between 100% and 150% of the federal poverty level, depending on the location.
Finding the Best Health Insurance in Sacramento
Cheap health insurance is not necessarily the best choice when buying health insurance. Ultimately plans with low premiums and high deductibles could be more costly for individuals who need consistent health care.
Tips for Finding the Right Coverage for You
Health insurance plans vary by cost, provider networks and coverage benefits. By reviewing the details of your health insurance plan beforehand, you can be sure to find the option best suited to your health care needs.
MoneyGeek highlighted the steps you can take to find the best health insurance in Sacramento.
1
Know Where to Start
You can find the best cheap health insurance in your area using the marketplace, health insurance insurers, the government or by asking your employer. If you are under 26 years of age, you may also get coverage through your parents.
2
Mark the Enrollment Deadlines
Sacramento residents need to apply for health insurance or change their current plan within the open enrollment period, so you should look out for the dates. However, with a qualifying event, you may get the same services outside the enrollment period.
3
Understand Your Health Care Needs
Compare the coverage details with your health care needs and select a plan that aligns with your goals. Read through the plan's benefits and network of providers to ensure it includes your choice of doctors and specialists.
4
Review Costs
Aside from the premium amount, review copays, co-insurance and deductibles as these will form part of your total cost. Remember that low-premium plans automatically offer less coverage and have higher MOOPs. If you need more coverage, consider plans with higher premiums. Plans that feature a flat fee are better than those with a percentage of co-insurance. Also, Silver plans offer average costs and may include subsidies.
5
Check Your Prescriptions
Ensure your plan covers required prescriptions at affordable costs.
6
Choose Your Plan
After confirming that your ideal health insurance plan has all the necessary details, you can purchase coverage (even if it's the cheapest option).
Frequently Asked Questions About Health Insurance in Sacramento
Getting the best cheap health insurance in Sacramento can be confusing. MoneyGeek answered the following questions to help you learn more about health insurance plans in the city.
About Brenna Kelly, Licensed Health Insurance Agent
---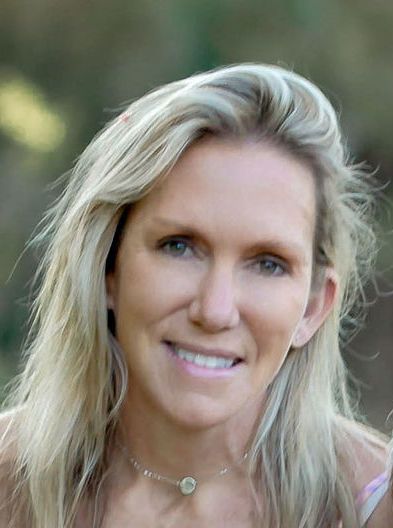 ---