Factors like location, age, plan type and healthcare needs significantly impact the cost of health insurance. MoneyGeek compiled and reviewed Marketplace data to determine which companies provide cheap health insurance in Raleigh. We also looked into each insurer's monthly premiums, maximum out-of-pocket (MOOP) costs, plan options and claims denial rates to find the best health insurance provider in the city.
Since not every health insurer offers all plan types or metal types, you should shop around to find the best option. If there's only one company offering coverage in your area, take the time to explore its plans and tier options to select the most suitable one that aligns with your needs.
Best
Health Insurance
In Raleigh
2023
Best Health Insurance in Raleigh (2023)



Best Overall Health Insurance in Raleigh
We evaluated insurers based on their cost, customer service quality and available plan options to find the best health insurance provider in Raleigh. Ambetter is our top pick for Silver plans, with an average monthly premium of $470 and a MOOP limit of $4,450. Aetna is our runner-up, which offers Silver plans averaging $451 per month and featuring a MOOP of $5,123.
Aside from the cost, it's important to consider other variables when looking for health insurance, including plan options, cost-sharing choices and customer service.
Ambetter from Superior HealthPlan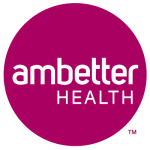 pros
Second-cheapest rates compared to other insurers
Has the lowest average MOOP cost among competitors
cons
Denies more claims than other providers
Only offers HMO plans, the least flexible type of health insurance
COMPANY HIGHLIGHTS
Based on our analysis, Ambetter offers the best health insurance in Raleigh. While it may not offer the lowest prices, it strikes an excellent balance between monthly premiums and out-of-pocket expenses. A Silver plan from this insurer costs $470 per month and features a MOOP limit of $4,450 — the lowest in our comparison group. Note that these are average rates, so the cost of your plan may vary.
With Ambetter, you are covered for various medical services such as emergency care, outpatient or ambulatory care and preventive and wellness care. Through its Telehealth service, customers can access healthcare providers for non-emergency health concerns or inquiries by video or phone. It's worth noting that Ambetter has a record of denying more claims than some of its competitors.
Aetna

pros
Has the lowest average monthly premium
cons
Has a higher average MOOP limit than some other insurers we compared
Only offers HMO plans, which have less flexibility
COMPANY HIGHLIGHTS
Aetna is the second-best health insurance company in Raleigh. It offers the lowest rates for its Silver plans at approximately $451 per month. However, its $5,123 MOOP cost is higher than most insurers in our analysis. Because these are averages, how much you'll pay for coverage may differ based on certain factors.
Aetna has an excellent track record when it comes to claims approval. In fact, it has a 0% claims denial rate, meaning it rejects the least amount of claims compared to the average provider. Aetna also provides benefits like $0 preventive care, in-network walk-in clinics, 24/7 virtual care and mental health services. Plus, it features the Aetna Health℠ app, which you can use to pay your monthly bill and check claims statuses.
Best Cheap Health Insurance in Raleigh
If you value affordability above all else, Ambetter offers the best cheap health insurance in Raleigh. Its Silver plans have an average cost of $470 per month and a MOOP of $4,450.
Health insurance costs often vary based on location and how you split medical expenses with your insurance provider. For example, plans with lower monthly premiums typically come with higher out-of-pocket costs.
The best health insurer isn't always the cheapest. But if cost is an essential factor to you, it's wise to familiarize yourself with the Marketplace metal tier system and understand how premiums and MOOP costs relate to each other to find the most affordable health insurance. Looking into deductibles, copays and co-insurance can also help you better understand plan pricing.
Ambetter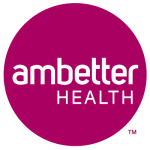 pros
Offers the cheapest rates among most competitors
Has the lowest average MOOP limit
cons
Denies more claims than all of its competitors
Only offers HMO plans, which aren't very flexible
COMPANY HIGHLIGHTS
Ambetter is the best option for cheap health insurance in Raleigh, offering the second-lowest monthly Silver plan premium at $470, with the lowest MOOP cost of $4,450. Although these are average rates, they can provide you with an estimate of the potential cost of coverage.
It's worth mentioning that Ambetter has a higher claims denial rate compared to other providers in our comparison group. This means that they reject a larger number of claims from their policyholders compared to other insurers. Still, Ambetter provides numerous benefits that members can take advantage of, including its mail-order pharmacy program for convenient delivery and care management services for their complex medical or behavioral health needs. It also offers a 24/7 Nurse Advice Line for those concerned about their health or medications.
Cheapest Provider by Metal Tier
In Raleigh, Aetna is the most affordable Silver plan provider, with an average rate of $451 per month. The cheapest health insurance isn't necessarily the best, but if you're on a budget, Silver plans balance affordability and quality coverage.
Generally, the Health Insurance Marketplace groups plans into metal tiers — Bronze, Silver, Gold and Platinum. The less "valuable" metals like Bronze offer lower monthly premiums, but the tradeoff is often higher MOOP costs. Depending on the provider, Catastrophic plans may also be available. They are cheaper than Bronze but have age restrictions and less coverage.
The table below displays Raleigh's least expensive health insurers by metal tier with their average monthly premiums. We excluded Catastrophic plans since they are not available to everyone.
WHICH METAL TIER IS RIGHT FOR ME?
Determining which metal tier is best for you depends on your healthcare needs. Here is a brief overview of each metal tier:
Catastrophic: Best for those who don't need regular medical care and only want coverage for emergencies.
Bronze: The best option for people in good health who don't need health or medical services often.
Silver: Ideal for individuals who want a good balance between cost and coverage.
Gold: Best suited for those who need frequent care.
Platinum: Preferable for people whose health care needs will allow them to reach MOOP limits sooner, making the higher monthly premiums cheaper in the long run.
Cheapest Plan by Metal Tier
At an average cost of $433 per month, Aetna's Silver S: Aetna network of doctors & hospitals + $0 MinuteClinic + $0 Telehealth 24/7 is the least expensive Silver plan in Raleigh.
The table below shows the cheapest health insurance plans in Raleigh by metal tier, along with their average monthly premiums. Catastrophic plans were excluded since this tier is limited to those under 30.
Compare Insurance Rates
Ensure you are getting the best rate for your insurance. Compare quotes from the top insurance companies.
How Age Affects Health Insurance in Raleigh
Your age determines your health insurance costs, regardless of your location. Since your health care needs increase with age, insurers also increase your monthly premiums.
If cost is your top priority, Bronze or Expanded Bronze plans will almost always be the cheapest option. Catastrophic plans are even more affordable, but they have age requirements.
When shopping around for a lower-tiered plan, understand your provider's network to avoid paying out of pocket for out-of-network services. We listed some of Raleigh's cheapest Silver plan providers in the chart below.
Cheapest Health Insurance in Raleigh by Age
Your health insurance costs increase as you grow older. Similarly, you pay higher premiums for higher metal tiers. Your age and chosen metal tier significantly impact how much you'll pay for coverage. Check the graph below to see how health insurance costs vary based on age and metal tier.
MEDICAID AND MEDICARE
Aside from the Marketplace, you can get low-cost coverage from government-funded health insurance programs — Medicaid or Medicare — if you meet the strict eligibility requirements.
Medicaid is available for individuals with limited income or resources, while Medicare eligibility is limited to those 65 and older. You can also qualify for Medicare Advantage if you're enrolled for Medicare Parts A and B and live in a service area. Explore the best Medicare Advantage and Medicare Supplement plans in North Carolina to find the best one that suits your needs.
How to Find the Best Cheap Health Insurance in Raleigh
Understand that the perfect health plan doesn't exist. It is important to carefully consider the balance between coverage and cost and assess whether the monthly payments are affordable for you. Considering your health needs will also help you find the best cheap plan.
2
Budget Based on Your Health Care Needs
Weighing a plan's cost against its coverage is crucial in finding affordable health insurance. You may spend less per month with a cheaper plan, but you may pay more out of pocket if you require medical services. Plus, it may have fewer provider options than more expensive plans with broader provider networks.
3
Check for Premium Tax Credits
A premium tax credit can lower the cost of health insurance by reducing your monthly rate. You may be eligible if your income is at least 100% above the federal poverty level (FPL). Tax credits cannot be applied if you already qualify for publicly assisted health insurance like Medicare or Medicaid.
4
Check Government Program Eligibility
You can access affordable coverage through government-sponsored health insurance programs like Medicare or Medicaid, but they have strict eligibility requirements. Medicare, for example, is available for individuals over 65 years old. On the other hand, Medicaid eligibility is based on income, making it a suitable option for unemployed individuals seeking health insurance.
5
Choose Your Plan
If you are satisfied with a plan's cost, network and other specifics, it is acceptable to choose the least expensive option, so long as you're confident it can fulfill your healthcare requirements.
Health Insurance Subsidies and Income-Based Assistance
Health insurance can come with a hefty price tag, but the good news is that you may be eligible for a health insurance subsidy based on your income. Generally, individuals earning between 100% and 400% of the FPL qualify. However, in 2022, the American Rescue Plan Act and the Inflation Reduction Act expanded access to subsidies by removing the previous cap of 400%.
If you don't qualify for subsidies, there are alternative options to explore. Medicare and Medicaid are affordable health coverage options for eligible individuals. While Medicare is typically available for individuals based on age, there are still opportunities to qualify for Medicaid or the Children's Health Insurance Program (CHIP) if your income falls between 100% and 150% of the FPL. Keep in mind that the income requirements may vary among states.
SHORT-TERM HEALTH INSURANCE
Short-term insurance is an affordable option to bridge a gap in your coverage when you're in between jobs or waiting for an open enrollment period.
However, even the best short-term insurance in North Carolina should not be considered a replacement for a Marketplace plan. Short-term plans often do not offer sufficient coverage and may deny individuals with pre-existing conditions. The overall cost of treatment can be high with these plans, and they do not qualify for subsidies or tax credits.
Frequently Asked Questions About Health Insurance in Raleigh
We addressed some frequently asked questions to assist you in selecting the best health insurance for your needs among the available providers in Raleigh.
About Brenna Kelly, Licensed Health Insurance Agent
---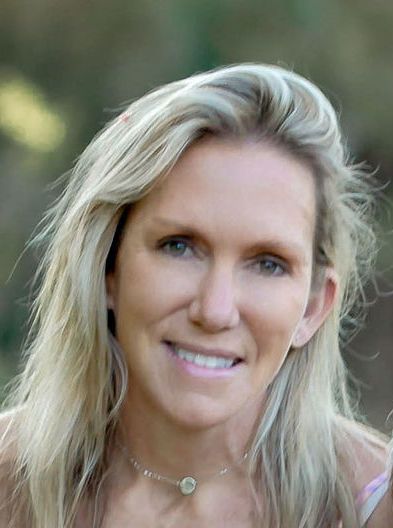 ---