Your health insurance premiums depend on several factors, including your plan type, location, age, medical needs and the number of people on your plan. MoneyGeek gathered and examined market data to identify Portland, Oregon's most affordable health insurance plans.
To decide which provider offers the best health insurance in Portland for a particular demographic, MoneyGeek also took into account monthly costs, MOOP costs, plan options and claims denial rates. Not all businesses provide all metal tiers or plan types. Picking the right plan for you involves comparing available options.
If only one supplier exists in your area, choose the tier or plan that best suits your needs.
Best
Health Insurance
In Portland
2023
Best Health Insurance in Portland (2023)



Best Overall Health Insurance in Portland
MoneyGeek researched local insurance companies to find the one with the best prices, plan options and customer service. At $461 per month, Moda is Portland's top health insurance option, followed by Providence Health Plan at $449 per month.
If you want the best health insurance in Oregon, cost shouldn't be your only consideration. Customer service, cost-sharing options and plan choices are also important factors.
Moda

cons
Low-cost, but not the cheapest
COMPANY HIGHLIGHTS
MoneyGeek's analysis concluded that Moda is the best medical insurance provider in Portland, Oregon. It offers a balance of plan type, affordability and low claims denial.
Moda's Silver plan costs $461 per month on average, one of the cheapest in the city. Its MOOP is the lowest among all the Portland providers we studied at $4,510. The company has a claims denial rate of 4.1%, indicating it is more likely than not to approve claims.
In Oregon, Moda provides individual and family health and dental insurance policies. Members can use a wide range of providers and access amiable customer service agents and member benefits designed to keep them healthy. All Moda Health plans include coverage for in-network preventive care, such as well-baby visits, annual physicals and vaccines.
Providence Health Plan

pros
Approves most customer claims
COMPANY HIGHLIGHTS
Providence Health Plan is Portland's second-best health insurance provider due to its low rates, good selection of plan types and low claims denial rate. Its monthly $449 premium is the cheapest in Portland, although its $5,100 MOOP cost is among the highest. Still, it offers better value than most health insurers in the city and only denies 6.4% of customer claims on average.
Providence Health Assurance has contracts with Medicare and the Oregon Health Plan and offers HMO, HMO-POS and HMO SNP services. It provides different types of care: Primary Care, Emergency Care, ProvRN, Urgent Care, ExpressCare Virtual and ExpressCare Clinics. It also offers useful perks like providing health coaches, travel assistance, discounts for different activities and Assist America Identity Theft Protection, a fraud monitoring, warning and resolution service.
Best Cheap Health Insurance in Portland
Portland locals can also get the best cheap health insurance from Moda. The MOOP and monthly premium for this provider's Silver plans are $4,510 and $461, respectively.
The average cost of health insurance is different in every state and city. Your monthly payment will also depend on how you and your insurer split medical costs. For instance, plans with higher monthly premiums typically have lower out-of-pocket expenses.
The best service provider may not always have the lowest premium. Understanding the relationships between metal levels, plan premiums and out-of-pocket costs will help you find cheap health insurance in Oregon. Reading up on deductibles, copays and co-insurance might help make sense of complex plan rates.
Moda

cons
Some competitors offer better plan type offerings
COMPANY HIGHLIGHTS
Our pick for the best cheap health insurance provider in Portland is Moda. Although its monthly premium of $461 is not the most affordable in the city, it's still reasonable compared to most of its competitors. Combine that with its $4,510 MOOP, the lowest in Portland, and you get the most cost-effective plan. In addition, the company has a low 4.1% claims denial rate.
Moda Health offers two provider networks for individual health insurance (Beacon and Affinity) based on the county of residency in Oregon. Each network offers three different levels of coverage: Gold, Silver and Bronze.
It offers several dental plans: Dental EPO, Dental PPO, Dental MAC and Dental PPO BrightSmiles. It also offers PPO, PPO RX and HMO Medicare Advantage plans for people over 65.
Cheapest Provider by Metal Tier
With an average monthly premium of $449, Providence Health Plan offers the cheapest plans in Portland. Remember that Oregon's most affordable health insurance might not necessarily be the best option. But, if money is your main concern, Silver plans are a smart choice because they offer mid-tier coverage and cost-sharing reductions.
The metal system for health insurance consists of levels Bronze through Platinum, with Bronze providing the least expensive monthly premiums. Plans with lower premiums sometimes have higher MOOPs and offer protection in emergencies but little coverage for standard medical care. Catastrophic policies frequently cost less than Bronze plans, but they only cover a subset of treatments and have age restrictions.
Below is a list of the most affordable health insurance providers in Portland for each metal tier and their average monthly costs. The chart does not include Catastrophic plans because they are only available to those under 30.
WHICH METAL TIER IS RIGHT FOR ME?
To determine the best metal tier for you, consider your medical requirements.
Catastrophic: Perfect for those who are healthy and only need emergency coverage.
Bronze: Appropriate for healthy individuals who infrequently seek medical attention.
Silver: The best option for people looking for reasonable coverage at a fair price.
Gold: Perfect for those who need regular medical care.
Platinum: Best for those who need frequent or substantial care.
Cheapest Plan by Metal Tier
Providence Health Plan offers the cheapest Silver plan in Portland at $424 per month.
The following table covers the city's least expensive options and average monthly premiums for other metal levels. We omitted Catastrophic plans because they are only available to those under 30.
Compare Insurance Rates
Ensure you are getting the best rate for your insurance. Compare quotes from the top insurance companies.
How Age Affects Health Insurance in Portland
To determine your health insurance rates, insurers consider age; generally, as you grow older, premiums increase. The most affordable plans, excluding Catastrophic coverage, are Bronze or Extended Bronze plans. To qualify for a Catastrophic plan, you must fulfill specific requirements.
To avoid paying out of pocket for out-of-network services, understand your provider's network before choosing a lower-tiered plan. The chart below lists costs by age for some of Portland's most affordable Silver plan providers.
Cheapest Health Insurance in Portland by Age
Age and metal tier are the two factors that most significantly affect your health insurance rate. As you get older, the cost of your health insurance premium rises. Higher metal tiers are associated with the premiums as well. The chart below shows the cost of health insurance by age and metal tier.
MEDICAID AND MEDICARE
Those who qualify can obtain government-sponsored coverage at a lower cost through Medicare or Medicaid.
Medicaid eligibility is based on family size and income, while Medicare is only offered to those 65 or older. You might also be eligible for Medicare Advantage if you already have Medicare Parts A and B and live in a service area.
How to Find the Best Cheap Health Insurance in Portland
When shopping for the most affordable health insurance in Portland, consider your health care needs and analyze provider costs, MOOP charges and coverage options.
2
Budget Based on Your Health Care Needs
You should compare prices, out-of-pocket costs, monthly payments and coverage. Although a low premium can lead to larger monthly savings, a higher MOOP limit will require you to use your money in the event of a medical emergency. In contrast, if you need medical attention, a high monthly premium or low MOOP plan may enable you to meet your MOOP more quickly, making it the more cost-effective option.
3
Check for Premium Tax Credits
If you're not eligible for a publicly assisted health insurance program like Medicare or Medicaid, you still may qualify for a premium tax credit to lower the cost of your monthly premium. Eligibility generally requires your annual income to be at least 100% of the federal poverty level (FPL).
4
Check Government Program Eligibility
Medicare and Medicaid are publicly funded programs that are much less expensive than Marketplace private insurance. They are the best health insurance alternative for unemployed individuals who meet the criteria. While your income determines Medicaid eligibility, Medicare requires that you be 65 years old or older.
5
Choose Your Plan
If you are convinced that the cheapest plan will cover all of your health care requirements and are happy with the network, prescription plans and other plan specifics, go ahead and choose it.
Health Insurance Subsidies and Income-Based Assistance
There is no denying that the cost of health insurance can be expensive. Fortunately, depending on your income, you may qualify for a health insurance subsidy if your income falls between 100% and 400% of the FPL. The American Rescue Plan Act and the Inflation Reduction Act repealed the exclusion for those making more than 400% of the FPL, enabling more people to be eligible for subsidies until 2025.
Medicare and Medicaid also provide affordable health coverage for people who qualify. If your revenue is between 100% and 150% of the FPL, you may qualify for Medicaid or the Children's Health Insurance Program (CHIP). To qualify for Medicare, you must be over 65.
SHORT-TERM HEALTH INSURANCE
You can find yourself without health insurance between jobs or while waiting for the next open enrollment period. Purchasing short-term health insurance is a cost-effective way to ensure you are protected during these times.
Even Oregon's best short-term health insurance cannot replace a Marketplace plan. Short-term insurance may offer limited benefits and can reject applicants with pre-existing conditions. Also, your copay or co-insurance may be higher, increasing the cost of your treatment and disqualifying you from tax credits or other financial aid.
Frequently Asked Questions About Health Insurance in Portland
To help you learn more about Portland health insurance, we've answered some of the most frequently asked questions related to the topic.
About Brenna Kelly, Licensed Health Insurance Agent
---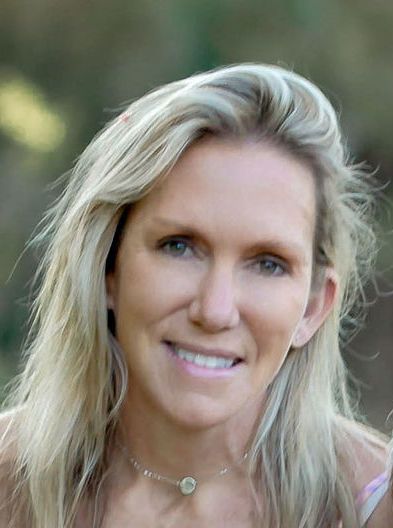 ---