Location, age, plan type, medical needs and the number of individuals on your plan affect the cost of your health insurance premiums. To find the cheapest health insurance plans in Phoenix, Arizona, MoneyGeek gathered and reviewed Marketplace data.
We also considered monthly pricing, maximum out-of-pocket (MOOP) expenses, plan selections and claim denial rates to determine which health insurance company is best for a specific population. Not every firm offers all metal tiers or plan types. It is best to compare options to find the ideal plan for you.
Select the plan or tier that is most suitable for you if only one provider in your area offers plans.
Best
Health Insurance
In Phoenix
2023
Best Health Insurance in Phoenix (2023)



Best Overall Health Insurance in Phoenix
MoneyGeek evaluated insurance providers in Phoenix to choose the one with the best rates, plan options and customer care. The best health insurance company in Phoenix is Health Net at $400 monthly and an average MOOP of $4,469, followed by Aetna, which costs $373 monthly and has an average MOOP of $5,297.
Price shouldn't be the only consideration if you want to find the best health insurance in Arizona. Customer service, cost-sharing options and plan selections are also crucial aspects to evaluate.
Health Net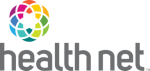 pros
The lowest MOOP cost compared to other evaluated companies
Cheaper than most of its competitors
cons
Denial rate is relatively high
Plans options have limited flexibility
COMPANY HIGHLIGHTS
Health Net's average premium isn't the cheapest, but at $400 a month, it's manageable. This insurer is the most cost-effective solution because of its low MOOP of $4,469. These are average prices, so your plan's price may differ.
Through partnerships with independent hospitals, doctors, labs and medical groups, Health Net provides both HMO and PPO insurance. It has plans for people at all stages of life, including single people, families, groups and more. Additionally, it provides financial help by giving qualifying families discounts based on their yearly income.
All Health Net plans include wellness initiatives and health counseling. Customers can choose from one of the Decision Power programs, including Wellness Rewards, Quit For Life and myStrength.
The biggest drawback of this provider is its 39.4% denial rate. This means that Health Net denies a sizable chunk of the claims that policyholders file.
Aetna Medicare

cons
Relatively limited coverage
COMPANY HIGHLIGHTS
Aetna offers the most affordable health plans in Phoenix, with an annual premium of only $373 on average. It also has the most expensive MOOP of $5,297. These estimates are averages, and the actual cost of your plan may vary.
This insurer has a perfect claims denial rate of zero percent. What this means for policyholders is that the vast majority of their claims will be paid. Aetna provides both HMO and EPO options on the Health Insurance Marketplace.
You can count on Aetna to provide a wide range of insurance plans to meet the needs of its customers. This includes Aetna CVS Health™ Affordable Care Act (ACA) individual and family plans, Medicaid and Medicare plans, dental, student health plans and more. Aetna gives its customers access to virtual care services and local walk-in clinics like MinuteClinic, both open around the clock.
Best Cheap Health Insurance in Phoenix
Health Net provides the best cheap health insurance for Phoenix residents. Its Silver plans have a MOOP of $4,469 and a monthly premium of $400.
The average cost of health insurance varies between locations. How you and your insurance divide medical expenses also determines your premiums. For instance, the out-of-pocket costs for plans with higher monthly rates tend to be lower.
The cheapest premium isn't always indicative of the best service provider. Finding cheap health insurance in Arizona involves knowing how metal levels, plan premiums and out-of-pocket expenses all relate. Plan prices can be confusing, but understanding deductibles, copays and co-insurance can help simplify things.
Health Net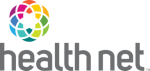 COMPANY HIGHLIGHTS
Health Net is our top pick for the best cheap health insurance category in Phoenix, Arizona. While its rates ($400 per month) are higher than Aetna and UnitedHealthcare, its MOOP cost ($4,469) is significantly lower. Its premiums are also lower than most of its competitors.
It's worth noting that the insurer's relatively high denial rate of 39.4% is bad news to policyholders since there's a decent chance their claims could be denied.
Health Net gives you a little more flexibility in terms of health insurance options by offering both HMO and PPO plans. It also provides a wide range of benefits and programs to assist clients of all ages in leading healthier lives, from flu shots for infants and vaccines for preteens to ShareCare wellness initiatives and Wellness Webinar Series. Health Net even offers wellness resources and facilities like the Health Net Community Link, the Krames Staywell Health Library and cooling and warming centers.
Cheapest Provider by Metal Tier
Aetna has the cheapest Silver plans in Phoenix, with an average monthly premium of $373. The best health insurance in Arizona may not always be the most economical, but Silver plans are good options because they offer mid-tier coverage and cost-sharing reductions. Rates across all plans may range between $274 and $690 per month.
Levels Bronze through Platinum makes up the metal system for health insurance, with Bronze offering the cheapest rates. Reduced premiums are offset by larger MOOPs, providing coverage from extreme incidents but with limited coverage for routine treatments. Catastrophic policies often cost less than Bronze plans, but they have substantial restrictions.
The cheapest Phoenix service providers for each metal tier and their average monthly rates are listed below. Catastrophic plans aren't included because they're only available to people under 30.
WHICH METAL TIER IS RIGHT FOR ME?
An excellent method to choose the right metal tier for you is to consider your health care needs. Below is a brief summary of each:
Catastrophic: Ideal for people who only require treatment in an emergency and don't need care frequently.
Bronze: Suitable for those who rarely require medical attention and are in generally good condition.
Silver: The ideal choice for individuals seeking reasonable coverage with a moderate price tag.
Gold: Ideal for people who frequently require medical attention.
Platinum: This plan is best for individuals whose health care requirements will enable them to meet the MOOP cost sooner, making the higher monthly payments a more economical tradeoff.
Cheapest Plan by Metal Tier
Aetna offers the most affordable Silver plan in Phoenix at $359 monthly. It's called the BannerAetna Silver S (Unlimited Free 98point6 Telehealth & MinuteClinic Visits). For other metal levels, the following table lists the city's cheapest options and average monthly premiums. Catastrophic insurance was omitted because of the tier's age requirements.
Compare Insurance Rates
Ensure you are getting the best rate for your insurance. Compare quotes from the top insurance companies.
How Age Affects Health Insurance in Phoenix
When determining your health insurance rates, insurers take age into account, with costs often rising as you age. Bronze or Extended Bronze plans are the most inexpensive plans, with the exception of Catastrophic plans. These plans require you to fulfill specific requirements to qualify.
In order to prevent paying out of pocket for out-of-network services, it's crucial to understand your provider's network before choosing a lower-tiered plan. The chart below features some of the most affordable providers for Silver plans in Phoenix.
Cheapest Health Insurance in Phoenix by Age
Your health insurance premium increases in price as you age. Premiums are also correlated with higher metal tiers. Age and metal tier have the most significant effects on your health insurance rate. The graph below breaks down health insurance costs by age and metal tier.
MEDICAID AND MEDICARE
While the Marketplace is the primary place to buy health insurance, eligible shoppers can pay less for government-sponsored health insurance through Medicare or Medicaid.
Medicare is only available to those who are 65 years of age or older, while Medicaid eligibility is determined by family size and income. If you already have Medicare Parts A and B and live in a service region, you may also qualify for Medicare Advantage.
How to Find the Best Cheap Health Insurance in Phoenix
It's critical to assess your health care needs and anticipated costs in addition to comparing provider prices, MOOP charges and coverage alternatives when looking for the most affordable health insurance in Phoenix.
2
Budget Based on Your Health Care Needs
You must compare rates and out-of-pocket expenses, monthly payments and coverage. While a cheap premium may result in more significant monthly savings, the higher MOOP limit will force you to use your savings in the event of a medical emergency. In contrast, a high-monthly premium or a low-MOOP plan may help you pay your MOOP costs more quickly if you require medical attention, making it the most economical choice.
3
Check for Premium Tax Credits
A premium tax credit can lower your monthly premium. If your yearly income is at least 100% of the federal poverty line (FPL), you may be eligible for these tax credits (provided you don't qualify for Medicare, Medicaid or other publicly assisted health insurance).
4
Check Government Program Eligibility
Medicare and Medicaid are two government-sponsored programs that are less expensive than private Marketplace plans. These factors make them the ideal health insurance option for unemployed people who satisfy its requirements. Medicare eligibility requires that you be at least 65 years old, while your income determines Medicaid eligibility.
5
Choose Your Plan
It's all right to choose the least expensive plan if you are confident that it will meet all your health care needs and are satisfied with the network, medication plans and other plan specifics.
Health Insurance Subsidies and Income-Based Assistance
If you can't afford health insurance, you might be eligible for a subsidy depending on your income. Generally, eligibility ranges from 100% to 400% of the FPL. Through 2025, more people will be able to get subsidies because of the American Rescue Plan Act and the Inflation Reduction Act's removal of the exclusion for those earning more than 400% of the FPL.
For those who qualify, Medicare and Medicaid offer cheap health coverage options. Your age may preclude you from Medicare, but if your income is between 100% and 150% of the FPL, you may still be eligible for Medicaid or the Children's Health Insurance Program (CHIP). Each state has a different minimum income requirement.
SHORT-TERM HEALTH INSURANCE
Short-term health insurance is an affordable method to ensure you are protected during gaps in health insurance coverage.
Even the best Arizona short-term health insurance cannot replace a Marketplace plan. Due to their cheaper rates, short-term policies might not cover necessary benefits or accept applicants with pre-existing ailments. Your co-insurance or copay could also be more extensive, raising the expense of your treatment and excluding you from tax credits or other forms of financial aid.
Frequently Asked Questions About Health Insurance in Phoenix
We've addressed some of the most frequently asked questions about Phoenix health insurance to help you find the right plan for your needs.
About Brenna Kelly, Licensed Health Insurance Agent
---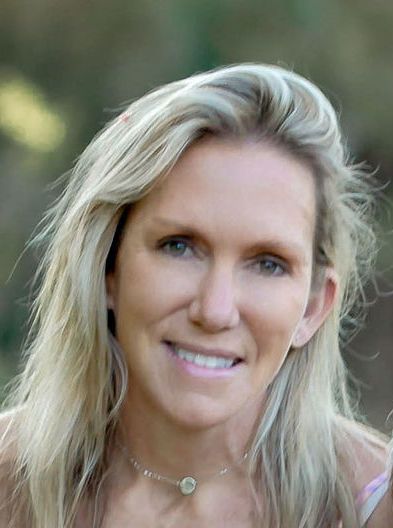 ---