The cost of health insurance can be affected by your location, age, the type of plan and the number of people who are covered. MoneyGeek researched and analyzed market data to identify which provider in Philadelphia offers the best rates.
We also selected the top overall companies depending on customer satisfaction, plan options, cost and customer service.
Since not all health insurance providers provide the same plans, MoneyGeek advises comparison shopping to find the best deal for your requirements. Also, if only one insurer is available in your area, choose the best tier for your needs.
METHODOLOGY
Best Overall and Runner-Up
For best overall and runner-up, MoneyGeek evaluated cost, customer satisfaction and plan data obtained from the Health Insurance Exchange Public Use Files, the National Committee for Quality Assurance (NCQA) and the National Association of Insurance Commissioners (NAIC) complaint index to establish recommendations. Categories were weighted 55% for cost, 35% for customer service and 10% for plan options.
Best Cheap
In most cases, plans were aggregated to generate the estimated costs for any given company. Although the represented data shows the average premiums for any given section, specific company plans will vary in price. Unless otherwise stated, rates reflect the cost for a 40-year-old individual.
Best Overall Health Insurance in Philadelphia
When shopping for health insurance, you shouldn't make price your top priority. Examine each company's various plans, customer support, price and cost-sharing alternatives.
MoneyGeek determined that Oscar is the best health insurance company in Philadelphia, with a score of 78 out of 100. It offers the best balance of affordability, service and plan options.
Best Health Insurance in Philadelphia
pros
Perfect affordability score
Ranked well for customer satisfaction
Provider portal & mobile health app
cons
Available in select states
Can't pay premiums in person or with cash
COMPANY HIGHLIGHTS
According to MoneyGeek's evaluation, Oscar is the best health insurance provider in Philadelphia, receiving a total score of 78 out of 100. This insurance carrier has developed a package of services that allows it to earn the trust of its members and assists them in locating affordable, high-quality care.
Oscar puts a major focus on consumer-centricity as a means of providing members with affordable health plan options. In MoneyGeek's analysis of Philadelphia health insurance carriers, the company received a perfect score in terms of pricing. It also scored well in terms of customer service.
Health Insurance in Philadelphia Runner-Up
Independence Blue Cross, which received a rating of 74 out of 100 from MoneyGeek, came in second place when the same criteria were used to determine the best health insurance company in Philadelphia. It ranked well for affordability and service.
Health Insurance Runner-Up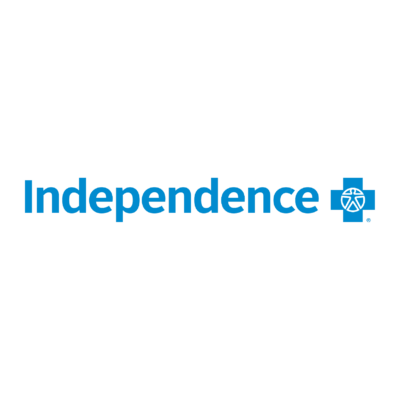 Independence Blue Cross
For more than eight decades, Independence Blue Cross has called Philadelphia home. It offers coverage for national businesses, large employer groups and small enterprises, portable coverage for when customers travel or live abroad, Medicare supplemental and Medicare Advantage plans, Medicaid and specialist services like vision and dental coverage.
Independence Blue Cross achieved high scores for customer service and has the second lowest premiums among Philadelphia's health insurance providers. However, Independence Blue Cross has limited plan options. Its total MoneyGeek score of 74 out of 100 indicates that its plan options are limited.
HOW TO FIND CHEAP HEALTH INSURANCE
Health insurance plans are categorized into different metal tiers. When available, Platinum is often the most expensive metal, while Bronze is the least expensive. Several insurers also offer Catastrophic coverage to individuals under 30 years of age or within a low-income bracket.
Consider a Catastrophic or Bronze plan if you want to reduce your coverage costs, but make sure these plans meet your needs. Otherwise, look into Silver plans, which often offer subsidies.
Cheapest Health Insurance in Philadelphia for Individuals
The cost of health insurance in Philadelphia may differ depending on how you and the insurance company divide up the cost of your medical care. Costs also vary by city and state.
The best company is not always the cheapest. Understanding the relationship between market metal tiers, premiums and maximum out-of-pocket (MOOP) payments is crucial if cost-effectiveness is your top concern. Be sure to keep an eye out for other expenses not covered by your monthly premiums, such as the deductible, copay and co-insurance. These additional expenses may be associated with your chosen Philadelphia health insurance provider.
The marketplace is broken up into metal categories ranging from Bronze to Platinum. Bronze plans have the cheapest premiums. These premiums are balanced by higher MOOPs, offering protection against catastrophic events but minimal coverage for everyday needs.
The following table from MoneyGeek provides examples of plan rates for different metal tiers in Philadelphia.
Cheapest Health Insurance in Philadelphia for Individuals by Metal Tier
| Metal Tier | Company | Monthly Premium |
| --- | --- | --- |
| | Ambetter from PA Health & Wellness | |
| | | |
| | | |
While Expanded Bronze plans are offered in some places, Philadelphia is typically not one of them. The difference between these and ordinary Bronze plans is that Expanded Bronze plans provide slightly more coverage and pay for a minimum of one major service before the deductible is met.
UNDERSTANDING HEALTH INSURANCE COSTS
As you consider the cost of health insurance, it's important to understand all the factors that contribute to the overall expense. Keep in mind the following:
Premium: Your monthly premium for insurance is a fixed sum that maintains your coverage.
Deductible: The amount you must pay before your health insurance company begins to pay its share of the expenditures is your deductible.
Out-of-pocket maximum: This is the maximum amount you may expect to pay for health care in addition to your premium.
Co-Insurance: This refers to the portion of the expense of medical services or treatment options that you are liable for paying after meeting your deductible.
Copay: Every time you visit the doctor or fill a prescription, you are required to pay a copay.
How Age Affects Health Insurance Costs in Philadelphia
Age is a significant factor in determining the cost of health insurance in Philadelphia, regardless of where you reside. Due to the expectation that seniors will have increasing health care requirements, health insurance firms increase their rates.
The cheapest coverage will almost always be Bronze or Expanded Bronze plans. If you choose a lower-tier plan, make sure you are comfortable with the network so that you don't pay for out-of-network services.
Catastrophic plans have eligibility restrictions, so they are not shown in the cheapest company table below.
Cheapest Health Insurance in Philadelphia by Age
| Age | Company | Monthly Premium |
| --- | --- | --- |
| | Ambetter from PA Health & Wellness | |
| | Ambetter from PA Health & Wellness | |
| | Ambetter from PA Health & Wellness | |
| | Ambetter from PA Health & Wellness | |
How to Find Cheap Health Insurance in Philadelphia
Health insurance is not one-size-fits-all. You need to find health insurance in Philadelphia that gives you coverage that meets your needs while remaining within your budget.
You might be able to save money on your premium by purchasing a Catastrophic or high-deductible plan. You'll likely pay out of pocket all year, but this can be cheaper than paying higher premiums and not needing care.
If you need more care, opt for a more expensive monthly plan with lower deductibles.
SHORT-TERM HEALTH INSURANCE
Short-term health insurance is a cost-effective alternative to consider if you require coverage right away. However, before purchasing this type of insurance, consider the following:
These plans exclude persons with pre-existing conditions and do not usually cover basic benefits.
Even if they have low monthly premiums, the treatment costs will be substantial due to high copayments and co-insurance.
Tax credits and grants are inaccessible.
Remember that short-term health insurance is not intended to serve as a substitute for marketplace plans over the long run.
Health Insurance Subsidies and Income-Based Assistance
If your income falls within a specific low-income bracket, you could be eligible for financial assistance to offset the cost of your health insurance. If a person's income is 100% or more than the federal poverty level (FPL) in 2022, they could be eligible for subsidies that will pay a portion of their premiums for health insurance. Typically, this is capped at 400%, but the American Rescue Plan lowered the level so more people could qualify.
If you do not qualify for health insurance subsidy, you may still be able to get coverage through the Medicaid program or the Children's Health Insurance Program (CHIP). Medicaid eligibility requirements vary by state and range from 100 to 150% of the FPL.
Finding the Best Health Insurance in Philadelphia
You won't always get the most bang for your buck with the cheapest medical insurance in Philadelphia. Choosing the plan with the cheapest premium may cost you more in the long run, especially if you regularly need medical care.
Tips for Finding the Right Coverage for You
Before selecting a Philadelphia health insurance plan, it is advisable to compare and evaluate multiple options. The following steps were compiled by MoneyGeek to help you choose the best health insurance plan for your needs.
1
Know Where to Start
If you are younger than 26 years old, you can begin your search for health insurance by talking to your parents about it. You can also start your search at your workplace, on the health insurance market or on official government websites.
2
Mark the Enrollment Deadlines
Remember that there are some conditions that must be met in order to qualify for certain marketplace plans, even though they are often only available for purchase or exchange during open enrollment. The open enrollment deadline should be observed because it normally only lasts a few weeks per year.
3
Understand Your Health Care Needs
When purchasing a Philadelphia health insurance plan, you should prioritize your health care preferences and requirements. Evaluate a plan's statement of benefits to determine if it complies with them. Also, make sure that your preferred doctors are included in the plan's network.
4
Review Costs
By analyzing the premium, copayment, co-insurance and deductible, you can create a budget that suits you. Generally, a lower premium leads to a greater maximum out-of-pocket expense. If you are still unsure, Silver plans offer a solid balance. Also, a flat fee is typically preferable to a percentage of co-insurance.
5
Check Your Prescriptions
Ask your desired insurance provider if your medication is covered by your selected health insurance policy or if it is at least inexpensive.
6
Choose Your Plan
The most affordable health insurance choice will not satisfy everyone's demands. However, you can purchase the cheapest plan if you are satisfied with the level of coverage it offers.
Frequently Asked Questions About Health Insurance in Philadelphia
It can be challenging to navigate the Philadelphia health insurance market. However, MoneyGeek compiled a list of frequently asked questions about health insurance in Philadelphia to help in your research.
About Brenna Kelly, Licensed Health Insurance Agent
---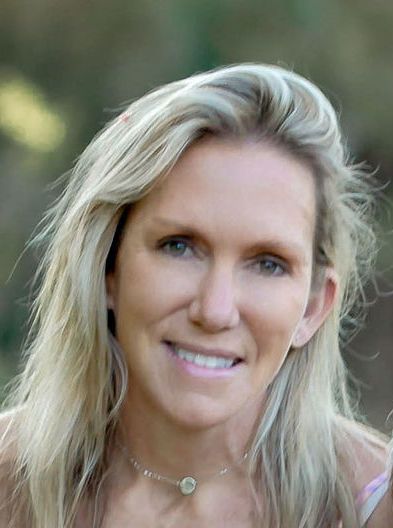 ---