Location is just one factor that affects the price of health insurance. Your age, preferred plan, personal health, health care needs and dependents also impact your premiums.
MoneyGeek analyzed marketplace data to find Omaha's most affordable health insurance providers. Moreover, we selected the city's best health insurers by analyzing customer service ratings, plan options and quotes.
To find the right health insurance plan for you, we recommend shopping around and comparing offers. Keep in mind that not every company offers all plan types and metal tiers, and your options may be limited to the providers available in your area.
METHODOLOGY
Best Overall and Runner-Up
For best overall and runner-up, MoneyGeek evaluated cost, customer satisfaction and plan data obtained from the Health Insurance Exchange Public Use Files, the National Committee for Quality Assurance (NCQA) and the National Association of Insurance Commissioners (NAIC) complaint index to establish recommendations. Categories were weighted 55% for cost, 35% for customer service and 10% for plan options.
Best Cheap
In most cases, plans were aggregated to generate the estimated costs for any given company. Although the represented data shows the average premiums for any given section, specific company plans will vary in price. Unless otherwise stated, rates reflect the cost for a 40-year-old individual.
Best Overall Health Insurance in Omaha
When choosing health insurance, cost is just one of the many factors to consider. Studying the company's plan options, cost-sharing choices and customer service reputation is also important.
MoneyGeek evaluated health insurance companies in Omaha, Nebraska, and found that Medica is the overall best in the city. This provider scored above average across all our metrics and earned an overall score of 84 out of 100.
Best Health Insurance in Omaha
pros
Above-average customer service
Multiple metal tiers available
Online tool allows users to access coverage information and health care providers
cons
Doesn't cover out-of-network providers except for emergencies
COMPANY HIGHLIGHTS
A group of physicians in Minneapolis founded Medica (then Physicians Health Plan) in 1975 as a nonprofit HMO. From its humble beginnings, the company now serves over 1.5 million patients in 12 states.
Medica offers individual, family, Medicare, Medicaid and employer plans. Its packages feature copayments, HSA compatibility and Catastrophic plans. The company has partnerships with dozens of health care systems and pharmacies around the country.
MoneyGeek's research found that Medica has an NCQA score of 3 out of 5, indicating average customer service.
HOW TO FIND CHEAP HEALTH INSURANCE
Marketplace health insurance plans are divided into metal tiers — Bronze plans are the most affordable, and Platinum plans are the priciest. If you're under 30 years old or fall in a specified low-income bracket, you may qualify for Catastrophic plans. These plans feature the lowest premiums but have high deductible amounts.
If you're looking for the most affordable health insurance plans in Omaha, we suggest starting with Catastrophic or Bronze plans. Evaluate these plans against your health care requirements. If you need more care, Silver plans are also a good option.
Cheapest Health Insurance in Omaha for Individuals
Your health insurance costs are determined by how you divide the costs of care with the insurance company. Note that these expenses vary significantly by city and state. In addition, the best health insurance company is not necessarily the most affordable.
If cost is the most important factor, we recommend you familiarize yourself with the marketplace metal tier system. Understand how premiums and maximum out-of-pocket (MOOP) costs affect each other. You should also learn about deductibles, copays and co-insurance.
Often with marketplace plans, lower premiums tend to mean higher MOOP expenses. If you select a low-premium plan, you may be protected for accidents but may not get much coverage for your everyday health care needs.
The table below details health insurance costs in Omaha for various metal tiers.
Cheapest Health Insurance in Omaha for Individuals by Metal Tier
| Metal Tier | Company | Monthly Premium |
| --- | --- | --- |
| Catastrophic | Medica | $268 |
| Expanded Bronze | Medica | $370 |
| Silver | Medica | $543 |
| Gold | Medica | $533 |
Some companies may offer Expanded Bronze plans, which have slightly more coverage than regular Bronze plans. They also feature coverage for at least one major service before you meet your deductible.
UNDERSTANDING HEALTH INSURANCE COSTS
Your premium payments don't comprise all of your health insurance costs. As such, it's important to understand the expenses that come with your plan.
Premium: The monthly amount you pay for your health insurance plan.
Deductible: The money you need to pay before your insurance provider shares the cost of your covered benefit.
Out-of-Pocket Maximum: The upper limit of the amount you'll pay for deductible, copayments and co-insurance costs in a given year. Once you reach your maximum, the company pays for all the remaining costs.
Co-Insurance: This is the money you pay after you've settled your deductible. If your plan has 80% coverage, you'll pay 20% of the covered service.
Copay: The amount you pay whenever you visit a health care provider for a consultation or other covered service.
How Age Affects Health Insurance Costs in Omaha
No matter where you live, your age significantly affects your health insurance costs. Because your health care needs typically increase with age, health insurance companies charge higher premiums to accommodate the expected rise in care and treatment.
Typically, Bronze or Expanded Bronze plans are the cheapest options in the market. If you're considering such plans, check if you'll be comfortable with your prospective provider's network. Remember that you'll pay out of pocket for out-of-network services, so it's important that your provider's network works for you.
MoneyGeek listed examples of the most affordable health insurance providers in Omaha to help you find a fit for your budget. We opted not to include Catastrophic plans due to their eligibility restrictions.
Cheapest Health Insurance in Omaha by Age
| Age | Company | Monthly Premium |
| --- | --- | --- |
| 18 | Medica | $264 |
| 26 | Medica | $296 |
| 40 | Medica | $370 |
| 60 | Medica | $785 |
Cheapest Health Insurance in Omaha for Families
If you're getting a family health insurance plan, the number of people included in your policy will significantly affect your rate. The more people you add, the higher your premium. Nonetheless, family health insurance is still more affordable than purchasing individual plans for each family member.
MoneyGeek gathered the average cost of family health insurance plans in Omaha to help you choose the right fit for your needs. Match your family size with your preferred metal tier in the table below.
| Metal Tier | Family of Three | Family of Four | Family of Five | Family of Six |
| --- | --- | --- | --- | --- |
| Catastrophic | $696 | $857 | $1,017 | $1,177 |
| Bronze | $961 | $1,182 | $1,404 | $1,625 |
| Silver | $1,412 | $1,737 | $2,062 | $2,388 |
| Gold | $1,385 | $1,704 | $2,023 | $2,342 |
How to Find Cheap Health Insurance in Omaha
When shopping for health insurance in Omaha, keep in mind that you won't find the perfect plan. Instead, it's a matter of getting a plan that best balances your coverage needs and budget.
To find the cheapest package available for you, it's a good idea to analyze your health care requirements and financial situation. If you're a low-income earner in great health and don't expect much care, you may want to consider Catastrophic plans. Meanwhile, a more expensive plan may be worth the added cost if you suffer from a chronic illness.
SHORT-TERM HEALTH INSURANCE
Short-term health insurance is a cheap option to bridge gaps in coverage if you've lost your employer's health insurance or are outside the open enrollment period. Nonetheless, you should be cautious when using such plans.
Unlike regular health insurance policies, short-term plans don't always cover essential benefits and can even deny folks with pre-existing conditions. They feature low monthly premiums but come with high copays and co-insurance costs, resulting in high treatment costs. Additionally, you won't be able to get subsidies and tax credits with these plans.
Health Insurance Subsidies and Income-Based Assistance
Low-income individuals may be eligible for financial assistance or health insurance subsidies that reduce premium prices. Typically, folks who fall within 100% of the federal poverty level (FPL) qualify for health insurance subsidies. Thanks to the American Rescue Plan, people who are 400% above FPL may qualify for tax credits that can lower their health insurance prices.
If you're ineligible for subsidies, Medicaid and the Children's Health Insurance Program (CHIP) are good options. Depending on your state, your income must fall between 100% to 150% of FPL to qualify for Medicare.
Finding the Best Health Insurance in Omaha
Sometimes you'll find that the cheapest health insurance may not be the best option. Plans with low premiums usually come with high deductibles, copays and co-insurance. They may even end up costing you more if you need frequent care.
Tips for Finding the Right Coverage for You
Insurance companies feature different coverage benefits, networks and costs. Study your health insurance options to find the best one for your needs and budget.
MoneyGeek outlined below the steps you should take when evaluating health insurance plans to find the best cheap health insurance in Omaha.
1
Know Where to Start
The first step is identifying the health insurance plans available to you through your employer, parents (if you're under 26), the marketplace or the government.
2
Mark the Enrollment Deadlines
Be mindful of the open period when you're allowed to purchase a health insurance plan. Qualifying circumstances like starting a new job and changes in your family also give you a short window to enroll in a health insurance plan. Keep these dates in mind, and don't let them pass.
3
Understand Your Health Care Needs
Your health care preferences and needs are the most important factors to consider when looking for a health insurance plan. Once you find a provider, study its summary of benefits so you know what treatments are and aren't covered. It's also a good idea to check if your preferred doctors are within the plan's network.
4
Review Costs
Calculate your potential health insurance costs. Aside from your premiums, this includes copays, deductibles and out-of-pocket maximums. Typically, plans with lower premiums feature higher MOOP expenses. It's also generally preferable to pay a flat fee instead of a co-insurance percentage. Lastly, Silver plans are considered middle-of-the-road plans and can be used as benchmarks if you're unsure what plan to get.
5
Check Your Prescriptions
Check if the plan covers necessary prescriptions so you can save on your medicines.
6
Choose Your Plan
Once you've checked all the details and shortlisted plans that meet your health care needs, choose the cheapest plan available.
Frequently Asked Questions About Health Insurance in Omaha
MoneyGeek responds to some commonly asked questions about health insurance plans in Omaha to help you find the right plan for your needs.
About Brenna Kelly, Licensed Health Insurance Agent
---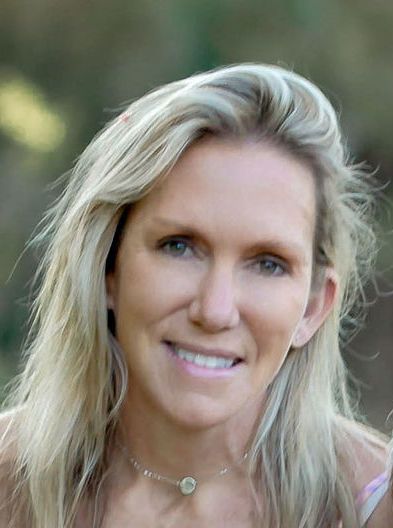 ---