Aside from where you live, your health care needs, age, plan type and the number of insured individuals can influence the cost of your health insurance plan. MoneyGeek identified the companies that provide the cheapest health insurance plans in Omaha by collecting and analyzing Marketplace data. We also determined the best health insurance companies in the city by evaluating monthly costs, plan options, maximum out-of-pocket (MOOP) costs and claim denial rates.
To find an appropriate insurer for your health care needs, you may need to compare options across multiple companies since not all of them offer all the plan types or metal tiers. If there's only one insurer in your area, you should compare all its plan options and select the best for your situation.
Best
Health Insurance
In Omaha
2023
Best Health Insurance in Omaha (2023)

Runner-Up
- Blue Cross and Blue Shield of Nebraska

Best Overall Health Insurance in Omaha
MoneyGeek considered customer service, pricing and plan options to find the best overall health insurance in Omaha. Based on our findings, Ambetter ranks the highest, with Silver plans costing an average of $565 per month. The company's MOOP is $4,450, the lowest in the city. Our pick for the runner-up is Blue Cross and Blue Shield of Nebraska, with an average premium of $572 per month and an MOOP of $4,991 for a Silver plan.
Pricing is an important factor that buyers consider when selecting a suitable health insurance plan. However, other aspects should also be taken into account, such as customer service, plan options and cost-sharing opportunities. If you're looking for health insurance coverage elsewhere in the state, we've also compiled the best health insurance in Nebraska.
Ambetter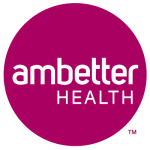 pros
Cheapest provider in our comparison group
Has the lowest annual out-of-pocket maximum
cons
More likely to deny claims than competitors
COMPANY HIGHLIGHTS
Ambetter offers the cheapest health insurance in Omaha, with plans averaging about $565 per month. The company combines affordable premiums with the lowest MOOP of $4,450, making it our top pick for the best overall medical insurance provider.
Note that these are average rates, so your actual premium may vary. Despite having the lowest premiums, this insurer is more likely to deny claims than other companies in our comparison group — it denies a little over a third of claims.
All health insurance plans from Ambetter include a pediatric vision benefit. The provider also runs a mail-order pharmacy program that ensures prompt delivery of medications to individuals from doctors and pharmacists in their area, plus any other in-network retail store. Ambetter's telehealth program offers you 24/7 access to doctors through video or phone at a $0 copay.
Blue Cross and Blue Shield of Nebraska

pros
Extremely unlikely to deny claims
Has the second-cheapest premium
cons
Has a high MOOP of $4,991
COMPANY HIGHLIGHTS
Based on our research, Blue Cross and Blue Shield of Nebraska is Omaha's second-best medical insurance provider. The company's policies cost an average of $572 per month, and it has an average MOOP of $4,991. Your actual rates may vary slightly from these figures, which are only intended to give you an average estimate of the insurer's costs.
One of Blue Cross and Blue Shield of Nebraska's biggest advantages is that it is the least likely to deny a claim, so you can be confident that if you file a claim, it will be approved. Additionally, a health insurance plan from this provider offers you the opportunity to save on fitness and health products through the Blue365 discount program. This program applies to select services and products, including healthy eating and personal care.
Best Cheap Health Insurance in Omaha
Considering cost as the primary factor, we found that Ambetter offers the best cheap health insurance plans in Omaha, NE. The insurer has an average monthly premium of $565 and a MOOP of $4,450 for a Silver plan.
Your health insurance premium will depend on how you split medical expenses with the insurer, and the cost of health insurance will vary significantly based on your location. Selecting a low monthly premium means you will pay more out of pocket.
A low-cost health insurance plan may not necessarily be the best for your needs. If cost is your top priority, it's a good idea to familiarize yourself with the Marketplace metal system and understand the relationship between premiums and out-of-pocket maximums. Be sure to look into copays, co-insurance and deductibles to get a clear picture of the cost of your preferred plan.
Ambetter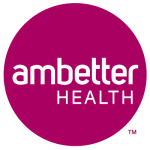 pros
Has the lowest average premium in our comparison group
Offers the lowest out-of-pocket maximum
cons
Has the highest likelihood of denying filed claims
Offers limited plan types
COMPANY HIGHLIGHTS
Our pick for the best cheap health insurance provider in Omaha is Ambetter. The insurer's monthly premium costs an average of $525, and its MOOP is $4,450, the lowest of any provider in the city. However, these are average rates and may not represent your actual costs.
One downside of Ambetter is its relatively high claims denial rate, so if you file a claim with this provider, it may not be approved.
However, Ambetter offers several benefits to its policyholders, including 24/7 telehealth services that allow you to reach a wider network of providers in your location with no copay. You can also save on your premium by getting a premium tax credit if you meet the income and household size requirements. Ambetter also offers My Health Pays, a rewards program through which you can earn points based on your health status, as determined by an annual well-being screening.
Cheapest Provider by Metal Tier
The cheapest health insurance company in Omaha for a Silver plan is Ambetter, with an average monthly premium of $565. The cheapest health insurance plan may not necessarily be the best, but if cost is your primary consideration, Silver plans may be a good option as they often have reasonable rates and come with cost-sharing reductions.
The Health Insurance Marketplace utilizes a metal tier system to categorize plan types based on their costs, ranging from Bronze to Platinum. Bronze plans offer the lowest monthly premiums, but they come with higher out-of-pocket costs and therefore offer less coverage for day-to-day health care. Catastrophic plans are usually even cheaper than Bronze plans but offer minimal coverage and have age restrictions.
The table below includes the cheapest providers in Omaha across each metal tier with their average plan costs. Our ranking excluded Catastrophic plans since they are only available to individuals below 30.
WHICH METAL TIER IS RIGHT FOR ME?
The best metal tier for you will depend on your medical needs and how you wish to share health care costs with your insurer. You can consider each tier based on the following:
Catastrophic: Ideal if you only need protection for emergencies. Catastrophic plans are only available for young buyers under 30.
Bronze: Best for individuals who rarely need medical care and are generally healthy.
Silver: Ideal for those looking for a reasonable balance of costs and coverage.
Gold: Suitable for those who need frequent medical services due to, for instance, an existing illness.
Platinum: Best for individuals who need extensive care and for whom the high monthly premiums make more sense than paying the out-of-pocket costs of other tiers.
Cheapest Plan by Metal Tier
Nebraska HeartlandBlue Silver Standard 5800 BP from Blue Cross and Blue Shield of Nebraska is the most affordable Silver plan in Omaha. The policy costs an average of $548 per month.
The table below can help you compare the cheapest medical insurance plans in Omaha for each metal tier and their average costs. We've excluded Catastrophic plans because of the age limitation.
Compare Health Insurance Rates
Ensure you're getting the best rate for your health insurance. Compare quotes from the top insurance companies.
How Age Affects Health Insurance in Omaha
To determine health insurance costs, insurance providers consider age as one of the primary factors, regardless of where you live. As you age and your health care needs increase, you will pay higher premiums.
Excluding Catastrophic plans that include an age restriction, Bronze or Expanded Bronze plans almost always have the lowest monthly premiums. However, if you choose a lower metal tier, make sure you understand your provider's network to avoid paying high costs for out-of-network services. The chart below shows some of the most affordable providers in Omaha for Silver plans.
Cheapest Health Insurance in Omaha by Age
The amount you pay for medical insurance largely depends on your age and the metal tier you choose. The older you are and the higher the metal tier, the more you can expect to pay. The following graph shows how health insurance costs in Omaha vary by metal tier and age.
MEDICAID AND MEDICARE
Medicare and Medicaid are some of the most affordable health insurance options for eligible residents in Omaha. These government-sponsored programs offer medical coverage at a reduced cost or no cost.
To qualify for Medicaid, you need to meet the income and family size requirements. You may also qualify for the program if you are pregnant or have a disability. Medicare's eligibility requirements are age-specific — you must be 65 years or older to qualify. You can also get Medicare Advantage if you have Medicare Part A and Part B benefits and live in a service area.
If you're looking for plans throughout the state, we rounded up the best Medicare Advantage plans in Nebraska, as well as the best Medicare Supplement plans in Nebraska.
How to Find the Best Cheap Health Insurance in Omaha
Your coverage needs and budget will determine the best medical insurance for you in Omaha. When shopping around for health insurance, it's essential to compare premiums and MOOP costs from different providers to find the best balance of affordability and coverage for you.
1
Know Where to Look
Depending on your situation, there are several places to start looking for health insurance plans. For instance, if you have access to coverage through a full-time job, check with your employer about available plans. Meanwhile, parents may recommend suitable health insurance for an 18-year-old, and if you're looking for health insurance for 26-year-olds, you may also compare offers on the Marketplace, government sites or private insurance provider websites.
2
Budget Based on Your Health Care Needs
Health insurance plans in the lowest metal tiers cost less per month but offer fewer benefits, while more expensive plans include more coverage and a wider provider network. When choosing a plan, consider your ideal balance of premium cost, out-of-pocket maximums and coverage. You may opt for a plan with a low premium but end up paying more out of pocket in case of an emergency. On the other hand, you may consider a plan with a higher monthly premium but a lower MOOP if you need health care services regularly.
3
Check for Premium Tax Credits
A premium tax credit can help lower your monthly health insurance cost. Tax credits are generally available to those making at least 100% of the federal poverty line (FPL). People who are eligible for government-sponsored programs, including Medicare and Medicaid, are not eligible for premium tax credits.
4
Check Government Program Eligibility
Medicare and Medicaid are some of the most affordable ways to get health insurance if you meet the eligibility requirements. Medicare is a great option for those over 65, while Medicaid is often the best health insurance if you're unemployed.
5
Choose Your Plan
If you are satisfied with the network and coverage offered by the cheapest plan and are confident that it can meet your health care needs, feel free to go ahead and purchase it.
Health Insurance Subsidies and Income-Based Assistance
Health insurance plans can be quite expensive. Luckily, there are certain subsidies that can help low-income earners save on costs. You would normally be eligible for a health insurance subsidy if your income is between 100% and 400% of the federal poverty line (FPL). However, the American Rescue Plan Act and the Inflation Reduction Act expanded these benefits from 2022 to 2025, so those with incomes above 400% of the FPL may also be able to access subsidies.
If you are not eligible for a subsidy, Medicaid and the Children's Health Insurance Program (CHIP) may be alternative options for people who qualify. To be eligible for these programs, your income must fall between 100% and 150% of the FPL, depending on the state. Medicaid is distinct from Medicare, so it's important to understand the difference.
SHORT-TERM HEALTH INSURANCE
Short-term health insurance plans ensure you remain covered if, for example, you're waiting to start a new job or looking to purchase a plan during the next open enrollment period. You can get the best short-term health insurance in Nebraska for a few months or up to a year. While these plans can be useful in certain situations, they are different from Marketplace plans and may lack some essential benefits. In addition, they do not qualify for subsidies or tax credits and may come with higher copay and co-insurance costs.
Frequently Asked Questions About Health Insurance in Omaha
MoneyGeek responded to frequently asked questions about health insurance in Omaha to help you get started.
About Brenna Kelly, Licensed Health Insurance Agent
---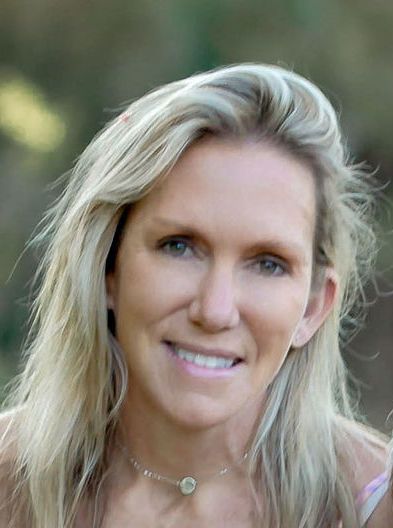 ---