Aside from cost, plan options, the number of people on your plan and age influence your health insurance premiums. MoneyGeek compiled and analyzed marketplace data to select the most affordable health insurance companies in Minneapolis.
We also chose the best health insurance companies in Minneapolis based on their customer service quality and plan options. Not all carriers provide all metal tiers, so we recommend comparing companies to find the best health insurance policy for you.
METHODOLOGY
Best Overall and Runner-Up
For best overall and runner-up, MoneyGeek evaluated cost, customer satisfaction and plan data obtained from the Health Insurance Exchange Public Use Files, the National Committee for Quality Assurance (NCQA) and the National Association of Insurance Commissioners (NAIC) complaint index to establish recommendations. Categories were weighted 55% for cost, 35% for customer service and 10% for plan options.
Best Cheap
In most cases, plans were aggregated to generate the estimated costs for any given company. Although the represented data shows the average premiums for any given section, specific company plans will vary in price. Unless otherwise stated, rates reflect the cost for a 40-year-old individual.
Best Overall Health Insurance in Minneapolis
The cost of a health insurance plan shouldn't be the only determining factor when you're shopping around for plans. Copayments, plan options and service quality all contribute to your overall satisfaction with your health insurance in Minneapolis.
According to these factors, MoneyGeek selected UCare Minnesota as Minneapolis' top-rated health insurance company, earning a score of 87 out of 100.
Best Health Insurance in Minneapolis

pros
Offers the cheapest rates in Minneapolis
High National Committee for Quality Assurance (NCQA) rating in customer service
Dental benefits available
Wide network of health care providers in Minnesota
cons
Locally operated across Minnesota and western Wisconsin
COMPANY HIGHLIGHTS
UCare Minnesota is an independently owned nonprofit health insurance company that was launched in 1984. It is the fourth-largest health insurer in Minnesota and provides services to roughly half a million members.
UCare Minnesota has individual and family plans, Medicare, assisted living/nursing home plans, dental benefits and more. The insurer also has 47,000 primary and specialty care doctors and clinics, making it easier for policyholders to access their preferred physicians. Additionally, in-network preventive care is fully covered.
Health Insurance in Minneapolis Runner-Up
MoneyGeek's runner-up pick for best health insurance in Minneapolis is BlueCross BlueShield of Minnesota — earning a score of 77.5 out of 100.
Health Insurance Runner-Up

Blue Cross and Blue Shield of Minnesotta
BlueCross BlueShield of Minnesota has been a health insurance player for more than 85 years and currently has 2.5 million members insured across Minnesota and the U.S. With a relatively high customer service quality rating, BlueCross BlueShield of Minnesota surpasses UCare Minnesota.
One downside of BlueCross BlueShield of Minnesota is that it offers very limited metal tier options. Those looking for a wider range of metal tiers may want to consider another provider.
HOW TO FIND CHEAP HEALTH INSURANCE
Marketplace plans are organized by several metal tiers, with Bronze being the cheapest and Platinum the priciest option. For individuals below the age of 30 or those that fall within a specified low-income bracket, Catastrophic plans are available.
Catastrophic or Bronze plans are generally a good place to start if you want a cheaper premium — just make sure that it covers your health care needs. Otherwise, consider a Silver plan.
Cheapest Health Insurance in Minneapolis for Individuals
How you plan to split costs with your insurance company is a primary determinant of your health insurance premiums in Minneapolis. Costs tend to vary from state to county level.
Remember, the best company may not always offer the cheapest option. If affordability is a priority, we encourage you to familiarize yourself with the marketplace metal tiers and how premiums influence maximum out-of-pocket costs (MOOPs). Other costs like deductibles, copays and co-insurance will impact the amount you spend for health care.
The chart below shows how prices change by metal tier. Plans with lower premiums usually have higher MOOPs. This provides decent coverage against catastrophic events but not routine health care.
Cheapest Health Insurance in Minneapolis for Individuals by Metal Tier
| Metal Tier | Company | Monthly Premium |
| --- | --- | --- |
| | | |
| | | |
| | BlueCross BlueShield of Minnesota | |
Several companies offer Expanded Bronze plans, which is another affordable option you can consider if regular Bronze coverage isn't sufficient. Expanded Bronze includes one major service before you meet your deductible.
UNDERSTANDING HEALTH INSURANCE COSTS
Your monthly premium is only one of the cost-related factors that come with your health insurance plan. MoneyGeek outlined other aspects that you should account for, including:
Premium: The monthly payment you pay your health insurance company for your policy.
Deductible: The amount you need to cover for health care services before the insurance company shares the costs.
Out-of-Pocket Maximum: This refers to your plan's upper limit to cover your deductible, copayments and co-insurance. Your health insurance provider covers expenses beyond this amount.
Co-Insurance: After your deductible is met, co-insurance is the amount you pay for covered services. If your plan covers 80% of the cost, your co-insurance is 20%.
Copay: A required, set amount you pay for each visit to a health care provider for covered services such as consultations or prescriptions.
How Age Affects Health Insurance Costs in Minneapolis
Your health insurance premiums in Minneapolis are greatly impacted by your age, regardless of where you live. Because your health care needs increase as you age, medical insurance tends to be more expensive.
Bronze and Expanded Bronze plans tend to be the cheapest options in the marketplace. But if you're purchasing a lower-tier plan, ensure that your preferred physicians are included. This will help you avoid paying for out-of-network services, reducing the overall cost.
To help you visualize how medical insurance premiums in Minneapolis change based on age, MoneyGeek included a table below.
Cheapest Health Insurance in Minneapolis by Age
| Age | Company | Monthly Premium |
| --- | --- | --- |
| | | |
| | | |
| | | |
| | | |
How to Find Cheap Health Insurance in Minneapolis
The "perfect" health insurance plan doesn't exist. Instead, you should weigh factors like cost, network options and coverage benefits to find a well-balanced policy for your medical needs. You'll find your ideal policy quicker once you have a good grasp of your health care priorities and goals. It'll also help to estimate how much you can set aside for this expense each month.
Sometimes, a more expensive monthly premium will cost you less if it covers the right amount of health care you need.
SHORT-TERM HEALTH INSURANCE
In some cases, short-term health insurance is a cheap way to bridge coverage gaps, especially for individuals waiting for open enrollment or job benefits to set in.
Despite this, there are several disadvantages associated with short-term plans. For instance, short-term health insurance doesn't always cover standard benefits and can deny individuals with pre-existing conditions. While the monthly costs are low, you may end up paying higher copays/co-insurance. Keep in mind that subsidies and tax credits can't be used for these types of plans.
Health Insurance Subsidies and Income-Based Assistance
Individuals that fall within a specific income bracket can use health insurance subsidies to reduce the cost of their monthly insurance premiums in Minneapolis. Health insurance subsidies are available to those whose income is at least 100% of the federal poverty level (FPL).
Before 2022, subsidies were capped at 400% of the FPL. But since the American Rescue Plan suspended this rule, more people can access these subsidies.
If you don't qualify for this kind of health insurance subsidy, review Medicaid and the Children's Health Insurance Program (CHIP) to see if you're eligible. Individuals can usually get Medicaid if their income falls between 100% to 150% of the FPL, although this varies per state.
Finding the Best Health Insurance in Minneapolis
Choosing the cheapest health insurance plan in Minneapolis doesn't necessarily mean it will suit your specific medical situation. You may just end up paying more for a low premium with a high deductible plan if you get care regularly.
Tips for Finding the Right Coverage for You
Compare the different health insurance policies in Minneapolis based on each one's network quality, customer service and cost. MoneyGeek outlined a guide below to help with your decision-making process.
1
Know Where to Start
You have many starting points to choose from, like your workplace, the government, your parents (if you're below the age of 26) or the health insurance marketplace.
2
Mark the Enrollment Deadlines
During open enrollment, you can purchase or change marketplace plans. In certain circumstances, you may qualify for special enrollment. Keep track of deadlines, especially since the open enrollment period is short.
3
Understand Your Health Care Needs
Knowing your current medical needs will help you find a plan that matches them best. Browse through each plan's summary of benefits. Assess your insurer's network, and check if your desired providers are in it.
4
Review Costs
There's more to a health insurance plan than its premiums. Expect copays, deductibles and out-of-pocket maximums. If you don't know which metal tier to choose, a Silver plan offers middle-of-the-road coverage and cost.
5
Check Your Prescriptions
If you take prescription drugs, you'll want to choose a provider that covers them or at least provides them at an affordable price.
6
Choose Your Plan
You're free to choose the most affordable option if you're confident about the plan's details.
Frequently Asked Questions About Health Insurance in Minneapolis
Health insurance can be a daunting topic. MoneyGeek answered the commonly asked questions about health insurance in Minneapolis to help you make the best choice.
About Brenna Kelly, Licensed Health Insurance Agent
---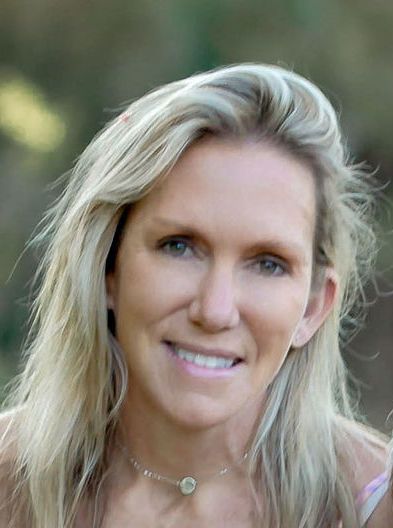 ---