Several factors such as age, plan type, health needs and location will affect the cost of your health insurance in Milwaukee. To determine the cheapest health insurance company, MoneyGeek gathered and analyzed marketplace data.
MoneyGeek also determined the best health insurance companies in Milwaukee based on customer service, affordability and plan options. Not all companies offer every plan type, so we recommend shopping around to find the right fit.
METHODOLOGY
Best Overall and Runner-Up
For best overall and runner-up, MoneyGeek evaluated cost, customer satisfaction and plan data obtained from the Health Insurance Exchange Public Use Files, the National Committee for Quality Assurance (NCQA) and the National Association of Insurance Commissioners (NAIC) complaint index to establish recommendations. Categories were weighted 55% for cost, 35% for customer service and 10% for plan options.
Best Cheap
In most cases, plans were aggregated to generate the estimated costs for any given company. Although the represented data shows the average premiums for any given section, specific company plans will vary in price. Unless otherwise stated, rates reflect the cost for a 40-year-old individual.
Best Overall Health Insurance in Milwaukee
Premiums shouldn't be the only factor you prioritize when shopping for medical insurance in Milwaukee. Consider provider networks, service quality and plan options to find a well-balanced option for your health care needs.
Based on these factors, MoneyGeek found that Anthem Blue Cross and Blue Shield has the best combination, earning an overall score of 88.5 out of 100. If you live outside Milwaukee, MoneyGeek also listed the best and cheapest health insurance providers in Wisconsin.
Best Health Insurance in Milwaukee

pros
Cheapest option in Milwaukee
High customer service rating
Offers Medicare and Medicaid
Small to large business plans available
Mobile app is on the App Store and Google Play
COMPANY HIGHLIGHTS
Anthem Blue Cross and Blue Shield, or Anthem BCBS, is a subsidiary company of Elevance Health. Anthem BCBS offers health insurance plans for individuals, families, Medicare, Medicaid and businesses of different sizes.
Anthem BCBS has a customer service rating of 4.5 out of 5 from the NCQA, which may be attributed to its many valuable features. Policyholders get access to a 24/7 NurseLine, virtual visits with doctors and mental health support. If you are behind on monthly payments with Anthem BCBS, the provider has a grace period, and you can call a representative to avoid plan cancellation.
Health Insurance in Milwaukee Runner-Up
With a MoneyGeek score of 80 out of 100, Common Ground Healthcare Cooperative is a close contender for the best health insurance in Milwaukee. It offers multiple metal tiers and has an above-average customer service rating.
Health Insurance Runner-Up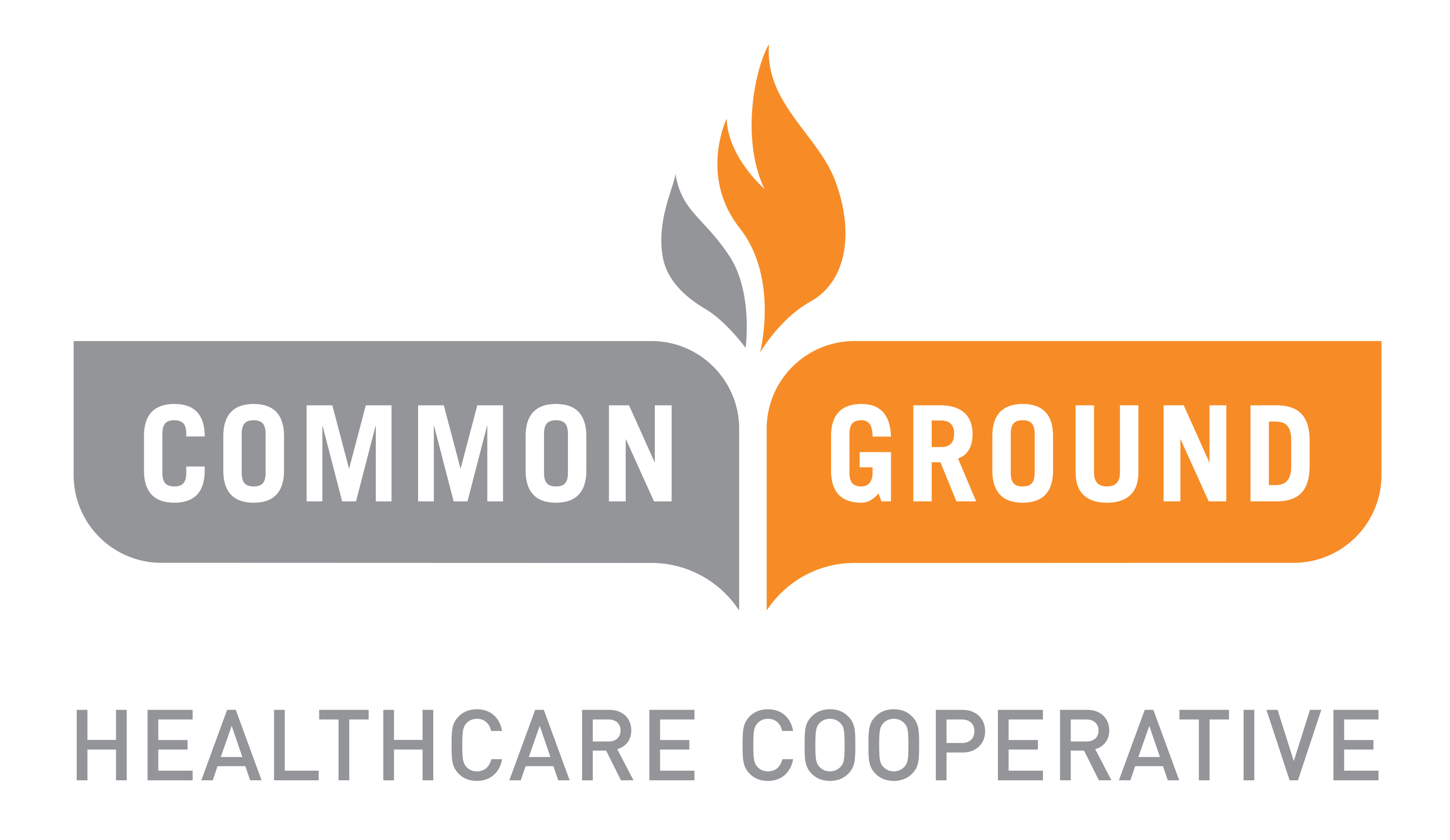 Common Ground Healthcare Cooperative
Common Ground Healthcare Cooperative, also known as CGHC, is a locally operated health care provider in eastern Wisconsin that was launched in 2012 — making it a relatively new player in the health insurance industry. It provides health insurance plans for families, nonprofits, small businesses and individuals.
It covers out-of-network services in emergencies as long as CGHC approves a referral. Some covered preventive services include ambulance services, hearing aids, outpatient surgery, telehealth, vision examinations and more.
HOW TO FIND CHEAP HEALTH INSURANCE
Marketplace plans are organized into different categories, otherwise known as metal tiers. Bronze is the cheapest tier, whereas Platinum is the most expensive tier. The Catastrophic plan might be available to you if you fall within a certain income bracket, considered low-income, or are under 30.
Catastrophic or Bronze plans have the cheapest premiums. However, checking if these plans cover your specific medical needs is best. Silver is another viable option if you need slightly more coverage than the Bronze plan.
Cheapest Health Insurance in Milwaukee for Individuals
When it comes to health insurance, costs are usually determined by how much you split care costs with your insurance company. Costs vary state-to-state and even county-to-county.
The best company doesn't always translate as the most affordable option. But if cost is a priority, MoneyGeek encourages you to understand the marketplace metal system and the relationship between all cost-related factors. Consider deductibles, maximum out-of-pocket costs (MOOPs), copays and co-insurance.
MoneyGeek's chart below illustrates how health insurance premiums in Milwaukee shift based on the metal tier. Choosing a policy with a cheaper premium tends to entail higher MOOPs. While it offers good protection in catastrophic events, it doesn't cover enough for routine health care.
Cheapest Health Insurance in Milwaukee for Individuals by Metal Tier
| Metal Tier | Company | Monthly Premium |
| --- | --- | --- |
| Catastrophic | Common Ground Healthcare Cooperative | $241 |
| Bronze | Together with CCHP | $328 |
| Expanded Bronze | Anthem Blue Cross and Blue Shield | $344 |
| Silver | Common Ground Healthcare Cooperative | $390 |
| Gold | Common Ground Healthcare Cooperative | $454 |
| Platinum | Common Ground Healthcare Cooperative | $583 |
Health insurance companies in Milwaukee may sometimes offer Expanded Bronze plans. These provide more coverage than a regular Bronze plan since it covers at least one major service before your deductible is met.
UNDERSTANDING HEALTH INSURANCE COSTS
Health insurance costs go beyond monthly premiums. Thus, it's best to review all expected expenses. MoneyGeek lists the main factors you need to evaluate when choosing a policy:
Premium: The monthly cost of your chosen plan due to your provider.
Deductible: The expense you pay for covered medical care before your insurer begins to cover costs.
Out-of-Pocket Maximum: A maximum limit you are responsible for set by your plan to cover your co-insurance, copayments and deductible. Your insurance carrier pays for costs beyond this limit.
Co-Insurance: This is what you pay for covered services after you meet your deductible. For instance, with a plan that covers 70% of the cost, you only pay 30%.
Copay: This is a preset amount you must pay for every visit to an in-network health care provider for services such as prescriptions and consultations.
How Age Affects Health Insurance Costs in Milwaukee
Regardless of where you live, age greatly determines your health insurance costs in Milwaukee. Because your health care demands increase as you get older, your premiums become more expensive.
Bronze and Expanded Bronze plans are usually the most affordable options. Before you purchase this plan type, check if your preferred health care providers are in-network and if your desired medical insurance company offers it. Being cautious in this process can save you more money in the long run.
Cheapest Health Insurance in Milwaukee by Age
| Age | Company | Monthly Premium |
| --- | --- | --- |
| 18 | Anthem Blue Cross and Blue Shield | $246 |
| 26 | Anthem Blue Cross and Blue Shield | $276 |
| 40 | Anthem Blue Cross and Blue Shield | $344 |
| 60 | Anthem Blue Cross and Blue Shield | $730 |
Cheapest Health Insurance in Milwaukee for Families
Health insurance companies typically have health insurance plans for families. Having a larger family tends to increase your medical insurance premiums in Milwaukee. However, placing your family under one health insurance policy is much cheaper than individually insuring each member.
MoneyGeek compiled the average cost of family health insurance based on metal tiers and family sizes.
Cheapest Premiums for Family Health Insurance
| Metal Tier | Family of Three | Family of Four | Family of Five | Family of Six |
| --- | --- | --- | --- | --- |
| Catastrophic | $625 | $770 | $914 | $1,058 |
| Bronze | $893 | $1,099 | $1,305 | $1,511 |
| Silver | $1,014 | $1,248 | $1,481 | $1,715 |
| Gold | $1,180 | $1,452 | $1,724 | $1,996 |
| Platinum | $1,516 | $1,865 | $2,214 | $2,563 |
How to Find Cheap Health Insurance in Milwaukee
Finding the "perfect" health insurance plan in Milwaukee might not be feasible. Choose one that balances costs, service quality and coverage options. You'll have an easier time choosing a health insurance plan once you know your priorities and health care needs.
For instance, choosing a slightly more expensive plan might pay off since it covers all your medical needs. You could be paying less in deductibles and other out-of-pocket costs, potentially saving you more money in the long run.
SHORT-TERM HEALTH INSURANCE
Consider short-term health insurance if you're looking for an affordable way to cover health insurance gaps. It's especially beneficial for individuals between jobs, those waiting for benefits to kick in or for open enrollment.
Depending on the individual, MoneyGeek cautions against short-term plans since they don't necessarily have standard marketplace benefits. Short-term health insurance may entail low monthly premiums but expensive co-insurance or copays. You may be denied coverage if you have pre-existing conditions. Subsidies and tax credits are also not available.
Health Insurance Subsidies and Income-Based Assistance
One way to make your health insurance premiums cheaper is to get a health insurance subsidy. This form of financial support is usually available for individuals within a specific income bracket, considered low-income, or those under 30.
If your income is at least 100% of the federal poverty level (FPL), you're eligible to use health insurance subsidies. Subsidies were previously capped at 400% of the FPL. However, the American Rescue Plan suspended this rule for 2022 so people who need it can access this benefit.
If your income doesn't qualify for a government-backed subsidy, you may want to look at Medicaid or the Children's Health Insurance Program (CHIP). Requirements will vary per state, but the range to qualify for Medicaid is between 100% to 150% of the FPL.
Finding the Best Health Insurance in Milwaukee
The cheapest health insurance option isn't necessarily the best for your specific health care needs. In summary, choosing a low premium is countered by a high deductible. So you may end up paying more if you need care regularly.
Tips for Finding the Right Coverage for You
One of the best ways to find the right plan for your medical needs is to consider coverage benefits, network quality and cost. To guide you through this process, MoneyGeek outlined a few tips below.
1
Know Where to Start
A couple of starting points include your parents (if you're under 26), your workplace, the health insurance marketplace, the government or by searching insurance companies online.
2
Mark the Enrollment Deadlines
Take note of when open enrollment starts and ends. Usually, marketplace plans are available for purchase (or changes) during the open enrollment, so avoid missing these important deadlines to be covered as soon as possible.
3
Understand Your Health Care Needs
Ask yourself about your health care preferences and needs. Reviewing a plan's summary of benefits will help you choose a plan that fits your goals. It's also wise to ensure your preferred providers are in-network.
4
Review Costs
Evaluate a plan's copays, deductibles, premiums and out-of-pocket maximums to see the big picture of expected costs. If you're unsure about what plan type to get, a Silver plan is usually a good middle ground.
5
Check Your Prescriptions
If your prescription drugs aren't covered, ensure they're at least affordable with your chosen plan.
6
Choose Your Plan
Once you've thoroughly reviewed a plan's details (offerings, expected costs and more), you can confidently move forward with the cheapest option.
Frequently Asked Questions About Health Insurance in Milwaukee
MoneyGeek answered some frequently asked questions about health insurance in Milwaukee to guide you on your health insurance journey. Take a look at these answers to assist you in your decision.
About Brenna Kelly, Licensed Health Insurance Agent
---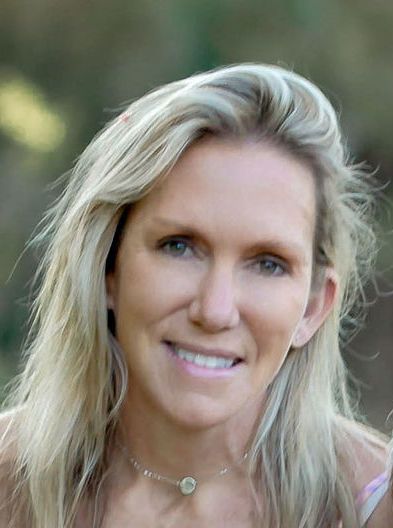 ---