The price of your health insurance depends on where you live, your age, plan type and what health services you need. MoneyGeek carefully studied marketplace data to find affordable health insurance in Milwaukee, Wisconsin. We also compared the monthly costs, maximum out-of-pocket (MOOP) expenses, plan types and claims denial rates of different insurance providers to find the best providers in the city.
Different companies will offer different types of plans or coverage levels, so looking into various insurers can help you find the best one for your health needs. If there is only one company offering plans where you live, be sure to research its plan offerings and metal tiers to choose the most suitable option.
Best
Health Insurance
In Milwaukee
2023
Best Health Insurance in Milwaukee (2023)


Runner-Up
- Quartz Health Plan MN Corporation

Best Overall Health Insurance in Milwaukee
MoneyGeek assessed health insurance carriers based on plan options, affordability and service quality to identify the top options in Milwaukee. Our unique scoring system shows that Anthem Blue Cross Blue Shield is the best overall pick, with Silver plans costing around $448 per month and a MOOP of $4,625. Quartz is our runner-up pick for the best health insurance provider. Quartz Silver plans cost an average of $538 per month and have an average MOOP of $4,603.
Cost is certainly an important factor, but we encourage you to consider other factors like plan options and customer service when comparing insurers to find the best health insurance option in Wisconsin for you.
Anthem Blue Cross and Blue Shield

pros
Most affordable option in Milwaukee
Has the second-lowest out-of-pocket maximum
COMPANY HIGHLIGHTS
Anthem Blue Cross Blue Shield is MoneyGeek's pick for the best overall health insurance provider in Milwaukee. An average Silver plan from the company costs roughly $448 per month and has a MOOP of $4,625. These are only estimates, so the actual plan rates will vary. The company also has a low claims denial score, which means that it approves most claims filed by policyholders.
Anthem Blue Cross Blue Shield policyholders can take advantage of various benefits, including 24/7 access to NurseLine, virtual visits with doctors and support for mental health concerns. The company also offers various wellness programs, such as gym reimbursement, as well as discounts on wearable health devices, physical therapy and more.
Quartz

pros
Has the lowest out-of-pocket costs in our comparison group
Has the third-most affordable monthly premiums
Extremely likely to approve claims
COMPANY HIGHLIGHTS
Quartz was established in 1994 and currently serves over 300,000 policyholders across the U.S. It offers Medicare Advantage plans plus policies for individuals, families and companies. A Quartz Silver plan costs an average of $538 per month and has a maximum out-of-pocket limit of $4,603, the lowest in our comparison group. Note that these are averages, and actual plans will vary.
Another advantage of Quartz is its low claims denial rate, which means that it usually approves claims. With Quartz, policyholders can access telehealth and virtual visits for primary or urgent care and behavioral health. The company also offers various specialty apps to members, including the Quartz Well Healthy Path app, which tracks exercise and health information, and pharmacy tools that help members make the most of their coverage.
Best Cheap Health Insurance in Milwaukee
With an average Silver plan costing $448, Anthem Blue Cross Blue Shield also offers the cheapest medical insurance option in Milwaukee. It also has a MOOP of $4,625.
Factors including your location and how you intend to split health care costs with your insurer will influence your health insurance cost. Understanding how metal tiers, plan premiums and MOOP costs impact one another can help you find low-cost health insurance. To pinpoint the top cheap health insurance in Wisconsin, be sure to consider deductibles, copays and co-insurance.
Anthem Blue Cross Blue Shield

pros
Has the second-lowest MOOP
Charges the second-cheapest monthly premiums
Very likely to approve policyholder claims
cons
Only provides HMO plan types
COMPANY HIGHLIGHTS
Anthem Blue Cross Blue Shield is ideal for Milwaukee buyers who prefer a low-cost health insurance option as it offers a great balance of affordability and service quality. The average cost of an Anthem Blue Cross Blue Shield Silver plan is $448 per month with a MOOP of $4,625. Note that these are averages, so your actual costs may vary. The company also has a very low claims denial rate, which means that it's very likely your claims will be approved.
Policyholders have access to a voice-activated assistant, a mobile app and 24/7 access to virtual care with a doctor. Members have access to the national Blue Cross Blue Shield network if they travel, which can be valuable. There are also opportunities to access accident, critical illness and hospital recovery plans to anticipate unexpected health bills.
Cheapest Provider by Metal Tier
Anthem Blue Cross Blue Shield is the least expensive provider for a Silver plan in Milwaukee, with an average premium of $448 per month. Although low-cost plans are budget-friendly, they may not always be the best. If affordability is your priority, a Silver plan is a great mid-tier option that is usually paired with cost-sharing reductions.
The health insurance marketplace metal system comprises Bronze, Silver, Gold and Platinum levels — Bronze plans are usually the cheapest. Catastrophic plans are typically more affordable than Bronze plans but have age restrictions and exclude many services. Lower monthly premiums have higher MOOPs, meaning they protect against catastrophic events but offer limited protection for everyday health expenses.
We listed the most affordable providers in Milwaukee by metal tier along with their average plan costs. We excluded Catastrophic plans since they're only available to individuals under 30.
WHICH METAL TIER IS RIGHT FOR ME?
Assess your health care needs to select the most suitable metal tier for you. Here's a brief overview of each metal level:
Catastrophic: Ideal for individuals who only want coverage for emergencies and don't often need medical care.
Bronze: Offers slightly more coverage than Catastrophic plans and is best for generally healthy individuals who don't usually need medical attention.
Silver: Offers a good balance of service and cost, making it a good fit for those looking for moderate coverage at a relatively low rate.
Gold: Excellent for individuals who need continuous or extensive health care.
Platinum: Suitable for those who have frequent health care needs since the higher monthly premiums can be more cost-effective in the long run compared to paying out-of-pocket costs for services.
Cheapest Plan by Metal Tier
The cheapest average premium for a Silver plan in Milwaukee is from Anthem Blue Cross Blue Shield's Anthem Silver Pathway/Lean 5800/40% Standard plan at $395 per month.
The following table highlights the companies with the cheapest average monthly premiums by metal level in Milwaukee. Catastrophic plans were excluded from this table due to their age restrictions.
Compare Health Insurance Rates
Ensure you're getting the best rate for your health insurance. Compare quotes from the top insurance companies.
How Age Affects Health Insurance in Milwaukee
Age is one of the main factors that providers consider when calculating your health insurance rates. As you age, your insurance rates will increase to account for the expected increase in health care needs.
The most affordable plan option will almost always be Bronze or Expanded Bronze plans. Catastrophic plans are cheaper, but they come with certain requirements.
Choosing a lower-tiered plan can cut costs, but always make sure to review the network to avoid paying extra for out-of-network services. The chart below displays some of the least expensive providers in Milwaukee for Silver plans.
Cheapest Health Insurance in Milwaukee by Age
Age and metal tier are the two most significant factors that affect health insurance costs. Health insurance premiums become more expensive as you age and as you choose higher metal tiers. The graph below shows examples of how costs can change by age and metal tier.
MEDICAID AND MEDICARE
Eligible individuals can secure government-sponsored health coverage at a lower rate with programs like Medicare or Medicaid. In order to qualify for Medicaid, you must meet specific income and family size requirements, while Medicare is only open to individuals aged 65 or above.
If you are already enrolled in Medicare Parts A and B and reside in a service area, you may also be eligible for Medicare Advantage. MoneyGeek also found the best Medicare Advantage in Wisconsin and the top Medicare Supplement in Wisconsin to help you find the best option for you.
How to Find the Best Cheap Health Insurance in Milwaukee
The best way to find the right plan for your medical needs is to consider coverage benefits, monthly premiums, network quality and possible out-of-pocket expenses.
2
Budget Based on Your Health Care Needs
Your health care needs are unique, so it's important to assess them before shopping for insurance. How much coverage do you need? What is your monthly budget? Choosing a cheaper plan may save you money each month, but they come with higher out-of-pocket costs when you get medical care. Be sure to weigh both premiums and MOOPs when choosing a plan.
3
Check for Premium Tax Credits
Those whose income reaches at least 100% of the federal poverty level (FPL) may qualify for tax credits, which reduce the monthly cost of health insurance. If you qualify for government-sponsored health insurance programs, such as Medicare or Medicaid, you are not eligible for tax credits.
4
Check Government Program Eligibility
Medicare and Medicaid offer some of the cheapest health insurance policies as long as you meet the eligibility requirements. Medicaid may be the best health insurance if you're unemployed, while Medicare is a great option for those over 65.
5
Choose Your Plan
After you've examined your needs and compared your options, choose a plan that best fits your budget and medical needs. Choose the cheapest option only if you're comfortable with the network, prescription plans and other details of the plan.
Health Insurance Subsidies and Income-Based Assistance
The federal government provides health insurance subsidies for those with low incomes. If you earn between 100% and 400% of the FPL, you likely qualify. In addition, the American Rescue Plan Act and the Inflation Reduction Act have extended eligibility to those earning above 400% of the FPL until 2025.
Medicare and Medicaid, as well as the Children's Health Insurance Program (CHIP), are also excellent options for those who may not qualify for subsidies. If your income falls between 100% and 150% of the FPL, you could qualify for Medicaid. Keep in mind that the specific income requirements may vary by state.
SHORT-TERM HEALTH INSURANCE
Short-term health insurance may be ideal for you if you need an affordable way to bridge a gap in health insurance. It's most beneficial for individuals between jobs or those waiting for open enrollment.
Use caution when considering these types of plans since even the best short-term health insurance in Wisconsin does not offer the same coverage and benefits as standard marketplace plans. While they may have lower monthly premiums, the co-insurance and copays with short-term insurance plans can be high. Individuals with pre-existing conditions might also be denied coverage, and these plans do not qualify for subsidies and tax credits.
Frequently Asked Questions About Health Insurance in Milwaukee
MoneyGeek answers some of the most frequently asked questions about health insurance in Milwaukee to guide you while shopping for medical insurance.
About Brenna Kelly, Licensed Health Insurance Agent
---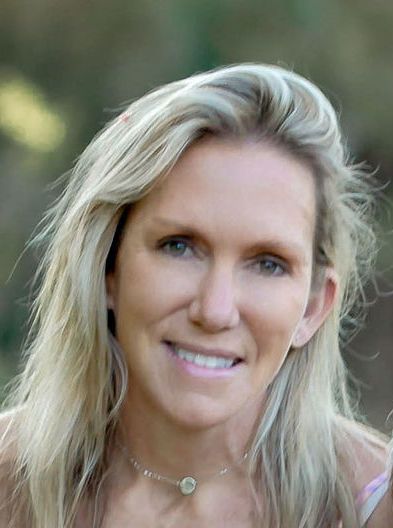 ---