Health insurance rates are affected by where you live, your age, the kind of health coverage you choose, the specifics of your health care needs and the size of your family.
MoneyGeek analyzed data from several providers to find the most affordable health insurance plans in Louisville. We also evaluated service quality and plan options to find the best value for the cost.
Not every provider offers all plan types. It is important to shop around and compare quotes from various providers.
If there is just one provider in your area, choose the best metal tier for your needs.
METHODOLOGY
Best Overall and Runner-Up
For best overall and runner-up, MoneyGeek evaluated cost, customer satisfaction and plan data obtained from the Health Insurance Exchange Public Use Files, the National Committee for Quality Assurance (NCQA) and the National Association of Insurance Commissioners (NAIC) complaint index to establish recommendations. Categories were weighted 55% for cost, 35% for customer service and 10% for plan options.
Best Cheap
In most cases, plans were aggregated to generate the estimated costs for any given company. Although the represented data shows the average premiums for any given section, specific company plans will vary in price. Unless otherwise stated, rates reflect the cost for a 40-year-old individual.
Best Overall Health Insurance in Louisville
When shopping for the best cheap health insurance plan in Louisville, Kentucky, it is essential to examine factors beyond cost. You should research plan options, cost-sharing options and customer service quality.
MoneyGeek evaluated Louisville health insurance carriers and determined that Anthem Blue Cross and Blue Shield is the best company overall, with a score of 87 out of 10. This company provides the optimal balance of cost, plan options and customer service.
Best Health Insurance in Louisville

pros
Large network of providers
cons
Can't pay premiums with cash
Limited hours for phone customer service support
COMPANY HIGHLIGHTS
Anthem Blue Cross and Blue Shield is one of the nation's major insurance providers. Members can access valuable resources and digital tools to help them with their health-related needs. In addition, monthly fees are often competitive, and the company has a vast network of service providers.
Anthem operates via subsidiaries and partners that serve only specific states and areas. Anthem's plethora of health insurance plans support individuals and families with Medicare, Medicaid and group coverage.
The company offers good customer service.
Health Insurance in Louisville Runner-Up
MoneyGeek data shows that CareSource is the second-best health insurance provider in Louisville, with a score of 55 out of 100. It scored well in affordability but lower in plan options and customer service.
Health Insurance Runner-Up

CareSource
CareSource, founded in 1989, serves over two million members in six states with the help of a growing team of 4,500. This organization rates well in terms of cost and is a solid alternative for Louisville residents seeking affordable health insurance.
CareSource's Life Services program helps Medicaid customers in meeting their needs. The program offers life coaching, resource access and employment possibilities to lessen reliance on government programs. However, CareSource has limited metal tier options and lower customer service ratings.
HOW TO FIND CHEAP HEALTH INSURANCE
Plans in the marketplace are categorized by metal tier, with Bronze being the most affordable and Platinum being the most costly. Those under the age of 30 and those from lower-income households are the most likely to have access to Catastrophic insurance.
MoneyGeek suggests looking into Bronze plans for the most affordable health insurance in Louisville. Make sure they fit your requirements. If not, consider Silver plans.
Cheapest Health Insurance in Louisville for Individuals
In Louisville, the cost of health insurance is decided by your cost-sharing arrangement with the insurer. Additionally, premiums vary by state and city. The best carrier for you may not be the cheapest.
Nonetheless, if cost is your biggest issue, you should educate yourself with the marketplace metal system, which establishes guidelines for how much insurers may charge people.
If cost-effectiveness is crucial to you, we suggest requesting quotes from multiple companies to see which one best meets your financial requirements. Compare deductibles, copayments and co-insurance to see which plan has the cheapest premium.
Bronze plans have the lowest rates, but they may not be sufficient in the event of a significant medical bill. Remember that several factors will determine the plan that will work best for you.
Examples of costs for various tiers in Louisville are shown below.
Cheapest Health Insurance in Louisville for Individuals by Metal Tier
| Metal Tier | Company | Monthly Premium |
| --- | --- | --- |
| | Anthem Blue Cross and Blue Shield | |
| | | |
| | Anthem Blue Cross and Blue Shield | |
| | | |
Expanded Bronze plans are offered by some carriers. These plans provide slightly more coverage than standard Bronze plans and cover at least one major service before the deductible is met.
UNDERSTANDING HEALTH INSURANCE COSTS
When purchasing health insurance in Louisville, it is important to understand all the costs. Here is a summary of the major expenses associated with your plan.
Premium: The monthly cost you pay for your health insurance coverage is your premium.
Deductible: The deductible is the amount you are responsible for paying for covered treatments before your health insurance company begins to share the expenses.
Out-of-Pocket Maximum (MOOP): This is the maximum amount you may anticipate paying for medical services outside your premium.
Co-Insurance: The amount that the policyholder pays for medical costs after they have paid the deductible is your co-insurance.
Copay: The specified sum you are required to pay each time you see a doctor for a prescription, a consultation or other covered services is your copay.
How Age Affects Health Insurance Costs in Louisville
One of the major determinants of your health insurance costs is age. Regardless of your location, health insurance carriers charge higher rates for older customers since they often have more health care needs.
The least expensive plans are often Bronze or Expanded Bronze. Make sure to check the provider's network compatibility before committing to one of these options. If you don't, you might end up paying more money than necessary for medical care that isn't covered by your insurance.
The chart below compares Louisville's lowest-priced health insurance providers across different ages.
Cheapest Health Insurance in Louisville by Age
| Age | Company | Monthly Premium |
| --- | --- | --- |
| | | |
| | | |
| | | |
| | | |
Cheapest Health Insurance in Louisville for Families
While the cost of your health insurance policy may increase as you add people to it, family health plans are often less expensive overall than getting individual policies for each person in your family.
MoneyGeek compiled a chart below showing the average cost of health insurance premiums in Louisville, Kentucky, broken down by family size and metal level.
Cheapest Premiums for Family Health Insurance
| Metal Tier | Family of Three | Family of Four | Family of Five | Family of Six |
| --- | --- | --- | --- | --- |
| | | | | |
| | | | | |
| | | | | |
| | | | | |
How to Find Cheap Health Insurance in Louisville
Since there is no such thing as a perfect health insurance plan, you should consider your needs and budget before starting your search for coverage in Louisville.
For generally healthy people, high-deductible health insurance may be a cost-effective choice. However, those who know they will need extensive medical treatment may want to look into a more expensive but comprehensive health insurance plan.
SHORT-TERM HEALTH INSURANCE
A short-term health insurance plan is a good choice if you are between jobs or waiting for coverage to begin. Most people find these plans more cost-effective than standard health insurance.
However, even though these plans feature modest monthly premiums, they are costly because of their large deductibles, high copayments and lack of subsidies. They may also reject people with pre-existing conditions.
Health Insurance Subsidies and Income-Based Assistance
You might be able to get help paying for health insurance if you are below a certain income threshold. In 2022, those with incomes at or below 100% of the federal poverty line (FPL) will be eligible for subsidies to help pay for their health insurance costs. Typically the level is 400%, but the American Rescue Plan reduced this cap so that more people can get assistance.
Medicaid and the Children's Health Insurance Program (CHIP) are alternatives to health insurance subsidies for those who do not meet the income requirements. Medicaid eligibility is based on a person's income being at or below 100% of the FPL.
Finding the Best Health Insurance in Louisville
There is more to consider than cost when selecting a health insurance plan. A low-premium plan with a large deductible might cost you more money if you have frequent medical needs. Make sure your plan will cover your medical care.
Tips for Finding the Right Coverage for You
It's important to thoroughly assess potential plans to ensure they meet your needs. MoneyGeek has outlined steps you can follow to evaluate coverage options.
1
Know Where to Start
Look for health insurance options through your employer, your parents' plan (if you're under 26), the health insurance marketplace or official government websites.
2
Mark the Enrollment Deadlines
Open enrollment is typically the only time of year when marketplace plans can be purchased or exchanged. However, qualifying circumstances exist. Remember that open enrollment periods often last just a few weeks each year.
3
Understand Your Health Care Needs
The first step in finding health insurance or switching to a new provider is figuring out what services you'll need. It's essential to choose the coverage that's suitable for your situation. For instance, ensure your preferred doctors are included in the plan's network before enrolling.
4
Review Costs
Compare prices of different plans to discover the best and most affordable health insurance in Louisville. Examine the monthly rates, deductibles, copays and co-insurance. Remember that cheaper rates often mean larger deductibles, while higher premiums typically mean more coverage. Silver plans are a great place to start your research. Also, opt for flat fees as opposed to a percentage of co-insurance when possible.
5
Check Your Prescriptions
Make sure your plan of choice covers your current prescriptions so that you don't end up paying a lot of money for your medications.
6
Choose Your Plan
Not everyone is best served by the health insurance plan that costs the lowest. However, if you are satisfied with the protections the cheapest plan provides, go ahead and sign up.
Frequently Asked Questions About Health Insurance in Louisville
Shopping for health insurance in Louisville can be daunting. MoneyGeek answered some commonly asked questions regarding health insurance in Louisville to help you with the process.
About Brenna Kelly, Licensed Health Insurance Agent
---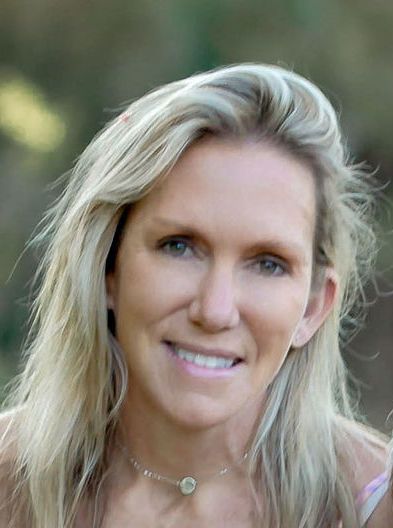 ---