Medical insurance costs will vary based on your location, age, plan type and coverage requirements. MoneyGeek evaluated Marketplace data to determine the most affordable health insurance providers in Indianapolis. We also looked at monthly premiums, claims denial rates, plan types and maximum out-of-pocket (MOOP) costs to find the best health insurance provider for specific populations.
It's best to shop around to find the best medical insurance plan for you since not all plan types or metal tiers are offered by every insurer. If only one company issues plans in your area, compare the available plans or tiers and choose the one that best suits your needs.
Best
Health Insurance
In Indianapolis
2023
Best Health Insurance in Indianapolis (2023)

Runner-Up
- Anthem Blue Cross and Blue Shield
Best Overall Health Insurance in Indianapolis
MoneyGeek evaluated plan options, cost and service quality to determine the best health insurance carriers in Indianapolis. US Health and Life ranked first overall, with a MOOP of 4,409 and an average monthly rate of $426 for a Silver plan. Anthem is our runner-up, with an average monthly premium of $440 and a MOOP of $4,333.
Although cost is important when choosing a health insurance plan, you should also consider factors such as customer service, plan options and cost-sharing choices in order to find the best health insurance.
US Health and Life
pros
Has the second-cheapest average premium in the city
Has a relatively low MOOP limit
Extremely unlikely to deny claims
cons
Offers limited plan options
COMPANY HIGHLIGHTS
US Health and Life is our top pick for the best overall health insurance company in Indianapolis. The insurer's average monthly premium is $426, and its average MOOP is $4,409. These costs represent average rates, so actual plans will vary.
Although US Health and Life is not the cheapest option in our comparison group, it came out on top thanks to its combination of affordability and claims approvals. The company has a very low claims denial rate, indicating that it approves almost every claim submitted by its customers.
US Health and Life offers policyholders the opportunity to receive 24/7 online health services via Teladoc Health and provides a large network of providers in Indiana through its partnerships with Cigna and MultiPlan. The insurer also includes important documents on its website for clients to download and accepts online submissions through DocuSign to streamline the process.
Anthem

pros
Has the second-lowest MOOP
Less likely to reject customer claims than competitors
cons
Has the third most expensive average premium
COMPANY HIGHLIGHTS
Anthem, our runner-up, has an average monthly premium of $440 for a Silver plan and a MOOP of $4,333, the second lowest in the city. These are average costs, so your actual rate may vary depending on a variety of factors. The insurer also has the second-lowest claims denial score, meaning it is less likely to deny claims than most of its competitors.
Anthem offers Bronze, Silver and Gold plans, available for purchase on the Health Insurance Marketplace or directly from the provider. Clients can earn rewards for completing health activities through the Smart Rewards program. They can also access virtual care services through the Sydney Health app at no additional fee. In Indianapolis, Anthem has partnered with the Indianapolis Colts for its Blue Ticket to Health program, which allows Anthem members to enter for a chance to win prizes for getting a yearly wellness checkup.
Best Cheap Health Insurance in Indianapolis
MoneyGeek found that the best cheap health insurance in Indianapolis is from US Health and Life. The company has an average monthly premium of $426 and an average MOOP of $4,409 per year.
Your health insurance cost will depend on your location, as well as how you choose to divide medical expenses with your insurer. In general, policies with higher monthly premiums will have lower MOOP costs.
Although cheap health insurance can help you save on monthly premiums, it may not necessarily be the best option. If affordability is your priority, it's a good idea to familiarize yourself with the metal system the Marketplace uses and the tradeoff between premiums and MOOP costs. In addition, be sure to consider deductibles, copays and co-insurance to get the full picture of your costs.
US Health and Life
pros
Offers affordable monthly premiums
Has a relatively low MOOP
cons
Offers limited plan options
COMPANY HIGHLIGHTS
Individuals and families in Indianapolis can find the best cheap health insurance from US Health and Life. The average cost of plans from this company is $426 per month, with an average MOOP of $4,409. Policyholders can file claims with confidence because the company almost always approves them.
US Health and Life provides an online member portal where customers can access all policy-related information, including claims histories, explanation of benefits (EOBs), enrollment verifications and the application status of new ID cards. It also offers a prescription and specialty drug information tool that allows policyholders to research drugs and their authorization limitations.
Cheapest Provider by Metal Tier
With an average cost of $387 per month, Cigna offers the most affordable Silver premium in Indianapolis. The cheapest health insurance may not always be the best, but Silver plans are worth looking into if you want a cheap plan because they offer a good balance between cost and coverage benefits. They may also come with cost-sharing reductions depending on your eligibility.
The metal tier system includes levels Bronze through Platinum, with Bronze plans offering the lowest monthly premiums. However, they also come with higher MOOP limits, meaning you'll pay more out of pocket for everyday health care expenses. Catastrophic plans are even cheaper than Bronze, but they have age restrictions and offer limited coverage.
The table below shows the most affordable health insurance providers in Indianapolis across each metal tier with their average plan costs. We did not include Catastrophic plans because they are limited to buyers under 30.
WHICH METAL TIER IS RIGHT FOR ME?
You can determine which metal tier is best for you by considering your health care needs. Here is a summary of each tier to help you choose:
Catastrophic: Ideal for individuals who do not need regular care but are looking for coverage for emergencies. You must be under 30 to qualify.
Bronze: Provides slightly more coverage than Catastrophic and is best for people who are generally healthy and don't expect to need frequent care.
Silver: Ideal for those with moderate incomes looking for a reasonable balance between costs and coverage.
Gold: Suitable for people who need frequent or extensive medical care.
Platinum: Best for individuals with health care demands that allow them to meet the low MOOP quickly, making the higher premiums cheaper than paying the out-of-pocket costs of other tiers in the long run.
Cheapest Plan by Metal Tier
The plan with the cheapest average premium for a Silver plan in Indianapolis is Cigna Simple Choice 5800 from Cigna at $385 per month. The following table highlights the most affordable plans by metal tier and their average monthly costs. Catastrophic plans are exclusive to buyers under 30 and were omitted from our ranking.
Compare Insurance Rates
Ensure you are getting the best rate for your insurance. Compare quotes from the top insurance companies.
How Age Affects Health Insurance in Indianapolis
Age is a major factor when it comes to determining health insurance costs, regardless of where you live. Premiums increase as you grow older as your health care needs grow.
Aside from Catastrophic plans, which come with age restrictions, Bronze and Expanded Bronze plans usually offer the cheapest premiums. If you're thinking of going with a lower-tiered plan, it's important to make sure you're comfortable with the provider's network to avoid paying out of pocket for out-of-network care.
The following chart lists some of the cheapest providers for Silver plans in Indianapolis.
Cheapest Health Insurance in Indianapolis by Age
Together, age and metal tier largely determine the cost of your health insurance plan. Your monthly costs will increase as you age and as you select higher metal tiers. The table below shows how the average cost of health insurance in Indianapolis changes by metal tier and age.
MEDICAID AND MEDICARE
Medicaid and Medicare offer some of the cheapest health insurance plans for those who meet the eligibility requirements. Both are government-sponsored programs. Eligibility for Medicaid depends on your income and household size, while Medicare is available to seniors who are at least 65 years old. If you already have Medicare Part A and B and live in a service area, you may also qualify for Medicare Advantage. MoneyGeek rounded up the best Medicare Advantage plans and the best Medicare Supplement plans in Indiana to help you find the best options for you.
How to Find the Best Cheap Health Insurance in Indianapolis
The best way to find affordable health insurance in Indianapolis is by considering both your budget and health care requirements. The following steps will help you sort through your options and select a suitable plan.
1
Know Where to Look
Understanding where to find health insurance plans will help you find the best option for your needs. For example, health insurance for an 18-year-old is cheaper if purchased through a parent, and you may be able to get affordable health insurance for a 26-year-old through an employer. You can also get insurance through private insurers, government-sponsored programs and the Marketplace.
2
Budget Based on Your Health Care Needs
When researching plans, you'll need to determine how you want to balance cost and coverage. If you choose a cheap policy, you may end up paying a lot of money out of pocket if you need frequent medical care. On the other hand, plans with high monthly premiums come with lower MOOP costs, making them more budget-friendly if you anticipate high medical expenses during the year.
3
Check for Premium Tax Credits
Your monthly premium may be reduced if you qualify for a premium tax credit. Tax credits are generally available to those making at least 100% of the federal poverty level (FPL) and who are not eligible for government-sponsored health care, including Medicare and Medicaid.
4
Check Government Program Eligibility
Medicare and Medicaid are government-sponsored programs that offer a more affordable alternative to private health insurance plans. To get Medicare, you must be at least 65 years old. Meanwhile, Medicaid is available to those with low incomes, making it a good health insurance option if you're unemployed.
5
Choose Your Plan
Once you've done thorough research, it's time to purchase your chosen plan. You can comfortably select the cheapest plan if you're sure it can cover your medical expenses and are happy with the network and other details.
Health Insurance Subsidies and Income-Based Assistance
Health insurance can be expensive, but securing a health insurance subsidy can help you save on your monthly costs. Typically, you are eligible for a subsidy if your income ranges from 100% to 250% of the FPL. However, the American Rescue Plan Act and the Inflation Reduction Act revised the income limits for health insurance subsidies until 2025 so those making above 400% can also access them.
Medicare and Medicaid also provide affordable health insurance options for those who meet the requirements. If your age does not allow you to get Medicare, you can still consider Medicaid or the Children's Health Insurance Program (CHIP). Income requirements for these government-sponsored programs may vary across states.
SHORT-TERM HEALTH INSURANCE
If you need health insurance coverage temporarily, such as if you're between jobs, short-term health insurance can be an affordable way to ensure you remain covered. However, they generally offer less coverage than Marketplace plans and may have high copays and co-insurance. In addition, short-term health insurance plans can deny those with pre-existing conditions and do not qualify for subsidies.
If you're interested in these types of plans, MoneyGeek compiled the best short-term health insurance in Indiana to help you evaluate your options.
Frequently Asked Questions About Health Insurance in Indianapolis
MoneyGeek responded to some of the most frequently asked questions about finding medical insurance in Indianapolis to help you in your search.
About Brenna Kelly, Licensed Health Insurance Agent
---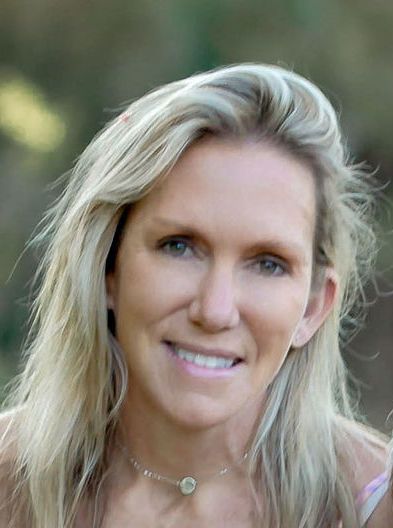 ---