Your health insurance cost is influenced by factors like your location, age, plan type and the number of people insured. MoneyGeek studied marketplace data to identify the best health insurance companies in Houston. Based on customer satisfaction, plan options and cost, we selected the best overall health insurance companies in Houston.
MoneyGeek suggests shopping around to find the best deal for your preferences since not all health insurance providers provide the same policies. If there is only one company in your area, choose the best plan or tier for your needs.
METHODOLOGY
Best Overall and Runner-Up
For best overall and runner-up, MoneyGeek evaluated cost, customer satisfaction and plan data obtained from the Health Insurance Exchange Public Use Files, the National Committee for Quality Assurance (NCQA) and the National Association of Insurance Commissioners (NAIC) complaint index to establish recommendations. Categories were weighted 55% for cost, 35% for customer service and 10% for plan options.
Best Cheap
In most cases, plans were aggregated to generate the estimated costs for any given company. Although the represented data shows the average premiums for any given section, specific company plans will vary in price. Unless otherwise stated, rates reflect the cost for a 40-year-old individual.
Best Overall Health Insurance in Houston
Cost cannot be the only factor when choosing health insurance. Comparing the plans offered, customer service, pricing and cost-sharing options provided by each company is important.
After intensive research, Friday Health Plans was identified by MoneyGeek to be the best health insurance provider in Houston. It earned a score of 98 out of 100.
Best Health Insurance in Houston

pros
Affordable health insurance
Outstanding customer service
Offers multiple metal tiers
Manage your health insurance via mobile app
cons
Offers plans only in select states
No out-of-network coverage except for emergencies
Limited phone customer service hours
COMPANY HIGHLIGHTS
With a total score of 98 out of 100, MoneyGeek ranked Friday Health Plans as the best cheap health insurance company in Houston. Apart from Texas, it also offers plans in New Mexico, Colorado and Nevada. It scored well for plan options, price and customer service.
For all of its available plan categories, Friday Health Plans offers limitless free primary care and mental health visits. However, it is important to note that Friday Health Plans will not cover out-of-network medical expenses unless there is an emergency.
You can easily manage your account with the insurer's app.
Health Insurance in Houston Runner-Up
Blue Cross and Blue Shield of Texas placed second in the best health insurance in Houston comparison, earning a MoneyGeek score of 71 out of 100. It scored well for affordability and customer service.
Health Insurance Runner-Up

Blue Cross and Blue Shield of Texas
Houston residents have access to quality health care thanks to Blue Cross and Blue Shield of Texas. This is a statewide, customer-owned health insurance company. You can manage all of your health plan benefits, look for a doctor, pay your bill and check your coverage through the company's Blue Access for Members.
While Blue Cross and Blue Shield of Texas has good affordability and customer service scores, it has few plan options. However, it offers perks like telemedicine and additional insurance products.
HOW TO FIND CHEAP HEALTH INSURANCE
The health insurance marketplace is organized by metal tiers. Platinum, if available, is the most expensive. Bronze is the cheapest.
Catastrophic coverage could be available to low-income buyers or those under the age of 30. Consider Bronze or Catastrophic plans if you want to save money on your health care needs. If you need more substantial coverage, Silver plans may offer subsidies.
Cheapest Health Insurance in Houston for Individuals
Health insurance costs vary by your location. The cost of health insurance in Houston may vary depending on how you and the insurance provider divide your medical costs. This is depicted through the metal tier system with plans ranging from Bronze through Platinum.
It is important to understand how metal tiers, premiums and maximum out-of-pocket (MOOP) costs are related. Also, keep an eye out for additional expenses that are not included in your premium. For instance, your deductible, copayments and co-insurance of the Houston health insurance company you select are important to evaluate.
The Catastrophic and Bronze plans offer the lowest prices for metal tiers. You may not have adequate coverage for regular medical needs even if you have Catastrophic insurance. Examples of Houston metal tier plan prices are shown in the MoneyGeek chart below.
Cheapest Health Insurance in Houston for Individuals by Metal Tier
| Metal Tier | Company | Monthly Premium |
| --- | --- | --- |
| Catastrophic | Friday Health Plans | $236 |
| Bronze | Friday Health Plans | $256 |
| Expanded Bronze | Friday Health Plans | $271 |
| Silver | Blue Cross and Blue Shield of Texas | $381 |
| Gold | Friday Health Plans | $368 |
If you need a plan that falls between the Bronze and Silver tiers, you may be able to find Expanded Bronze plans from several Houston health insurance companies. Expanded Bronze plans provide a bit more protection by covering at least one major procedure before imposing a deductible.
UNDERSTANDING HEALTH INSURANCE COSTS
There's more to health insurance costs than the monthly premium. Here are the factors that impact the cost of your coverage:
Premium: You pay a set amount each month as your insurance premium.
Deductible: The amount you must pay as a deductible before the health care provider begins to pay its share of the expenses.
Out-of-Pocket Maximum (MOOP): This is the most you can anticipate paying for medical care in addition to your premium.
Co-insurance: Co-insurance is how much of the medical treatment or procedure that you are still responsible for paying after your deductible has been met.
Copay: This is the set amount you are required to pay each time you visit the doctor or pick up a prescription.
How Age Affects Health Insurance Costs in Houston
No matter where you live, your age is a major factor in determining the price of your health insurance. Remember that the cost of health insurance in Houston goes up as a result of the increased need for health care among the elderly.
The least expensive coverage options in Houston are often Bronze or Expanded Bronze plans. Before selecting a lower-tiered package, make sure you feel comfortable using the provider's network.
The MoneyGeek chart below highlights the most affordable health insurance companies in Houston for various age brackets based on their lowest bronze plan rates. However, Catastrophic plans were excluded due to their eligibility restrictions.
Cheapest Health Insurance in Houston by Age
| Age | Company | Monthly Premium |
| --- | --- | --- |
| 18 | Friday Health Plans | $183 |
| 26 | Friday Health Plans | $205 |
| 40 | Friday Health Plans | $256 |
| 60 | Friday Health Plans | $544 |
Cheapest Health Insurance in Houston for Families
It can be expensive to have health insurance for every member of your family. Your health insurance rates will go up as you add more family members to your plan, but having a family health insurance plan still costs less than getting individual insurance for each of your family members.
Cheapest Premiums for Family Health Insurance
| Metal Tier | Family of Three | Family of Four | Family of Five | Family of Six |
| --- | --- | --- | --- | --- |
| Catastrophic | $614 | $756 | $898 | $1,039 |
| Bronze | $665 | $819 | $972 | $1,125 |
| Expanded Bronze | $704 | $866 | $1,029 | $1,191 |
| Silver | $990 | $1,218 | $1,446 | $1,674 |
| Gold | $957 | $1,178 | $1,398 | $1,619 |
How to Find Cheap Health Insurance in Houston
Not everyone needs the same kind of health insurance coverage. Instead, look for a health insurance company in Houston that meets your medical needs while staying within your budget.
A high-deductible or Catastrophic plan with lower premiums could be advantageous if you don't anticipate needing much medical attention. However, if you think you'll need more regular care, paying a higher premium can be worthwhile since you'll have to pay less out of cash.
SHORT-TERM HEALTH INSURANCE
Short-term health insurance is an option if you need coverage while waiting to get a marketplace plan. With short-term coverage, remember that:
The expense of treatment will probably be high despite its low monthly premiums because of the expensive copays and co-insurance.
There are no available tax reductions or subsidies.
It doesn't always provide the fundamental benefits and may reject people with previous illnesses.
Temporary health insurance is not a long-term substitute for marketplace coverage.
Health Insurance Subsidies and Income-Based Assistance
If your income is within a certain low-income range, you could be eligible for financial aid to help pay for your health insurance. Subsidies to lower plan costs are available to those with an income of at least 100% of the federal poverty level (FPL). Typically, subsidies are capped at 400% of the FPL, but the American Rescue Plan suspended this rule to give more people access to subsidies for 2022.
In addition, if you are not qualified for a health insurance subsidy, other possibilities include Medicaid and the Children's Health Insurance Program (CHIP). To qualify for Medicaid, you must make between 100% to 150% of the FPL based on your state.
Finding the Best Health Insurance in Finding the Best Health Insurance in Houston
The cheapest health insurance plan in Houston might not always offer the best value. If you regularly need medical care, choosing the plan with the cheapest premium may end up costing you more money in the long run.
Tips for Finding the Right Coverage for You
Before choosing a health insurance plan in Houston, it's critical to evaluate and research several options. To help you choose the best health insurance option, MoneyGeek gathered the following tips.
1
Know Where to Start
You can begin your search for health insurance with your parents if you are under 26 years old. If you're older, other starting points include official government websites, the health insurance market and your place of employment.
2
Mark the Enrollment Deadlines
Open enrollment only lasts for a limited time each year, so make sure to watch the deadlines and don't let them pass. In addition, you might be able to enroll in a plan if you have a qualifying event happen, like losing your job.
3
Understand Your Health Care Needs
Your health care preferences and needs should be your primary consideration when choosing a health insurance plan. Review a plan's summary of the benefits to see if it meets your needs. Also, if you have a preferred doctor, confirm that they are included in the plan's network.
4
Review Costs
By comparing the premium, copay, co-insurance and deductible, you can create a budget that works for you. For instance, a lower premium usually means a greater maximum out-of-pocket cost (MOOP). Silver plans offer a good compromise if you're still unsure which plan to get. A flat fee is typically better than a percentage of co-insurance.
5
Check Your Prescriptions
If you want to know if your prescription is inexpensive or covered by your selected health insurance plan, ask your chosen insurance company. You'll want to make sure you can get any medications you need at an affordable rate.
6
Choose Your Plan
The cheapest health insurance option does not necessarily meet everyone's needs. However, you are allowed to select the least expensive option if the level of coverage it provides is acceptable to you.
Frequently Asked Questions About Health Insurance in Houston
The Houston health insurance market can be challenging to understand. To help you find the right policy for your needs, MoneyGeek has answered some frequently asked questions about health insurance in Houston.
About Brenna Kelly, Licensed Health Insurance Agent
---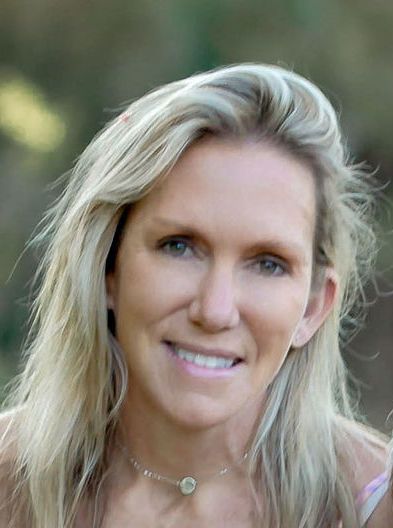 ---