Cheapest (and Best) Health Insurance in Houston, TX (2023)
---
Compare Rates and Save on Car Insurance
By Brenna Kelly, Licensed Health Insurance Agent, Content Manager
Edited by
Jonathan Ramos
Your age, chosen plan type, specific needs and location impact your health insurance costs. To find the most affordable health insurance in Houston, MoneyGeek conducted a comprehensive analysis of market data, evaluating plan options, monthly premiums, maximum out-of-pocket (MOOP) expenses and the frequency of claim denials by insurers.
Doing your own research is necessary to find the optimal policy, as not all insurance companies provide all metal tiers or plan alternatives. When only one provider extends coverage to your locality, evaluate the plans and tier options available to identify the most suitable one for your needs.
Best
Health Insurance
In Houston
2023
Best Health Insurance in Houston (2023)

Best Overall Health Insurance in Houston
Our assessment evaluated companies based on their plans, service quality and affordability. Ambetter from Superior Health Plan offers the best health insurance in Houston, with a monthly cost of $448 and a MOOP of $4,550. Ambetter came in second place, at an average of $510 per month and a MOOP cost of $4,314.
MoneyGeek recommends considering other factors, like plan options and customer service when searching for the best health insurance in Texas, even if you don't live in Houston.
Ambetter from Superior HealthPlan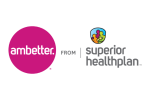 pros
Denies very few, if any, claims for its customers
Offers the most affordable average monthly rate among eight providers
Offers the second-cheapest average MOOP
cons
Only provides HMO plans, offering restricted flexibility in coverage
COMPANY HIGHLIGHTS
MoneyGeek's analysis of eight health insurance companies revealed that Ambetter from Superior Health Plan offers the best health insurance policy in Houston. This policy has a low monthly cost of $448 and a MOOP cost of $4,550.
Ambetter from Superior Health Plan also approves most claims filed by policyholders, making it an affordable and reliable option for those seeking high-quality health insurance in Houston.
This insurance provider provides Health Management programs to its customers that cover various chronic illnesses such as asthma, diabetes, hypertension, coronary artery disease and even mental health concerns like depression. Ambetter from Superior Health Plan helps customers better manage their health conditions and improve their overall well-being by providing such programs.
Ambetter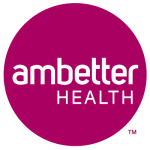 pros
Has the lowest MOOP cost out of eight insurers
Provides the third-cheapest average monthly rate
cons
Provides EPO plans, which offer limited coverage compared to other plans
Has the highest claims denial rate among other providers
COMPANY HIGHLIGHTS
Ambetter is the second-best health insurance provider in Houston, according to MoneyGeek's analysis of eight companies. This insurer has the lowest MOOP cost among the companies analyzed and ranks third for the cheapest average monthly cost. Ambetter's claims denial rate is higher than the average among the other insurers we evaluated, suggesting that a more significant portion of policyholder claims are not approved.
Ambetter offers Exclusive Provider Organization (EPO) plans, which have relatively limited provider networks and provide less coverage for out-of-network providers. EPO plans generally have lower costs than PPO plans, making them a good option for individuals looking to save money on their health insurance.
Enrolling in an Ambetter health insurance policy allows you to enjoy numerous user benefits designed to make your life easier. These include access to 24/7 nurse advice lines to answer your questions and provide assistance at any time of the day. Ambetter offers telehealth services at no additional cost.
Best Cheap Health Insurance in Houston
If affordability is a priority, Ambetter from Superior Health Plan is the best cheap health insurance option in Houston, with a low average monthly premium of $448 and a MOOP cost of $4,550.
The location of your residence and the division of medical expenses between you and your insurer can impact your monthly premiums. Generally, lower out-of-pocket expenses are linked to higher health insurance costs.
Choosing the most affordable health insurance provider may not always be the best. To find the most cost-effective option, it is important to consider the relationships between metal tiers, plan prices, MOOP costs, copays, co-insurance and deductibles.
Ambetter from Superior HealthPlan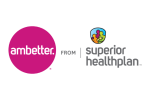 pros
High probability of claims being approved
Offers the second-lowest MOOP cost among eight insurers
Has the cheapest average monthly premium
cons
Provides limited-coverage HMO plans
COMPANY HIGHLIGHTS
Ambetter from Superior Health Plan is the best option for those looking for cheap health insurance in Houston, with the second lowest MOOP cost among the eight insurers analyzed, at $4,550. It also offers the most affordable average premium at $448 per month.
It's important to note that Ambetter from Superior Health Plan only provides limited-coverage Health Maintenance Organization (HMO) plans, which may not suit all potential buyers.
Wellframe is a mobile care program that offers a range of health management services at no additional cost to Ambetter from Superior Health Plan customers. Users can connect with the care team through the app to get assistance with various issues, including health and wellness, maternity, post-hospital discharge, diabetes and mental health.
Cheapest Provider by Metal Tier
Ambetter from Superior Health Plan provides the most affordable Silver health insurance plan in Houston, with an average monthly rate of $448. It is essential to note that the cheapest health insurance plan may not always suit your needs. Silver plans offer mid-tier coverage and cost-saving opportunities, making them a good choice for those prioritizing affordability.
Health insurance plans are categorized into metal tiers according to their coverage and cost, spanning from Bronze (with the lowest premiums) to Platinum (with the highest rates). Catastrophic plans, less expensive than Bronze plans, have specific age requirements and provide limited coverage for services. Plans with lower premiums generally entail higher MOOP costs, making them more suitable for emergencies than routine health care needs.
The average monthly premiums for Houston's cheapest health insurance providers are listed below by metal tier. Please note that Catastrophic plans are not included in this review as they may not be available to everyone.
WHICH METAL TIER IS RIGHT FOR ME?
Here's a brief summary of each metal tier to help you determine which is suitable for your health care needs:
Catastrophic: Ideal for individuals who require medical care only in emergencies.
Bronze: Suitable for individuals who are generally healthy but may require medical attention occasionally.
Silver: Best for individuals seeking adequate coverage at an affordable cost.
Gold: Suitable for individuals who need regular medical attention.
Platinum: Ideal for individuals whose health care needs can easily reach the MOOP threshold, which reduces insurance costs.
Cheapest Plan by Metal Tier
Ambetter from Superior Health Plan's CMS Standard Silver VALUE plan is Houston's most affordable Silver plan, costing an average of $415 per month.
The following table displays the average costs of the cheapest plans for each metal tier. We excluded Catastrophic plans because they are only available to individuals under 30 seeking lower-cost insurance options.
Compare Health Insurance Rates
Ensure you're getting the best rate for your health insurance. Compare quotes from the top insurance companies.
How Age Affects Health Insurance in Houston
Insurance rates are often based on age, with premiums increasing as you get older. Apart from Catastrophic plans, the most affordable options are typically Bronze or Expanded Bronze. Specific eligibility requirements must be met to qualify for a Catastrophic plan.
It's crucial to be familiar with your insurance company's network before choosing a lower-tiered plan to avoid paying for out-of-network services. The following are some of Houston's most affordable Silver plan providers.
Cheapest Health Insurance in Houston by Age
The cost of health insurance is influenced by two main factors: age and metal tier. Similar to how higher metal tiers are linked to higher premiums, your insurance rates increase as you age. The graph below breaks down health insurance costs by age group and metal tier.
MEDICAID AND MEDICARE
While the Marketplace is popular for buying health insurance, those who are eligible can also enroll in government-sponsored medical insurance, Medicare or Medicaid, at a lower cost.
Unlike Medicare, which is only available to individuals aged 65 or older, eligibility for Medicaid is determined by family size and financial situation. If you qualify for Medicare, you may also qualify for Medicare Supplement and Medicare Advantage plans.
How to Find the Best Cheap Health Insurance in Houston
We recommend considering your medical needs and financial constraints when evaluating health insurance providers in Houston. The best way to find affordable health insurance is to compare rates, MOOP costs and coverage alternatives to get the most valuable bargain.
1
Know Where to Look
Knowing where to look for options can help you find the right health insurance plan. For instance, an 18-year-old may find more affordable health insurance coverage through their family, whereas a 26-year-old may find it through their job. You can explore insurance options through the Marketplace or other insurance providers.
2
Budget Based on Your Health Care Needs
Besides considering monthly premiums and coverage, comparing out-of-pocket expenses and insurance rates is always smart. While opting for a plan with lower premiums may save you money each month, a higher MOOP cost could leave you dipping into your savings in an emergency. If you require regular medical care, a plan with a higher monthly premium but a cheaper MOOP might be a less expensive choice in the long run.
3
Check for Premium Tax Credits
Your payment amount can be reduced if you meet the criteria for a premium tax credit. To be eligible, your income needs to be at least 100% of the federal poverty level (FPL) and you must not qualify for publicly assisted health insurance, like Medicare or Medicaid.
4
Check Government Program Eligibility
Marketplace insurance plans are generally more expensive than government programs like Medicare and Medicaid. Unemployed people who meet these programs' eligibility criteria can potentially get a better deal. Medicaid eligibility is based on income, while Medicare eligibility requires the person to be at least 65 years old.
5
Choose Your Plan
When selecting a health insurance plan in Houston, it's essential to consider your coverage needs and financial limitations. If you determine that the least expensive plan fulfills all your medical requirements and aligns with your preferences for the provider network, health care services and additional benefits, then you may have found the optimal policy for yourself.
Health Insurance Subsidies and Income-Based Assistance
Health insurance expenses can be high, but you may be eligible for subsidies depending on your income. Generally, eligibility ranges from 100% to 400% of the FPL. With the repeal of the ban on individuals earning more than 400% of the FPL under the American Rescue Plan Act and the Inflation Reduction Act, more people will be able to receive subsidies until 2025.
Affordable health coverage options are available through Medicaid and Medicare for those who qualify. Even if your age disqualifies you for Medicare, you may still be eligible for Medicaid or the Children's Health Insurance Program (CHIP) if your income falls between 100% and 150% of the FPL. The minimum income requirements vary by state.
SHORT-TERM HEALTH INSURANCE
Purchasing short-term health insurance is a smart move to ensure coverage while you're job-searching or preparing for open enrollment.
Even the best short-term health insurance in Texas cannot replace a Marketplace plan. While it may be cheaper, it may not include certain benefits. Your copays or co-insurance could be higher, making you ineligible for financial assistance.
Frequently Asked Questions About Health Insurance in Houston
To simplify the process of choosing the ideal health insurance policy, we have compiled answers to some of the frequently asked questions about health insurance in Houston.
About Brenna Kelly, Licensed Health Insurance Agent
---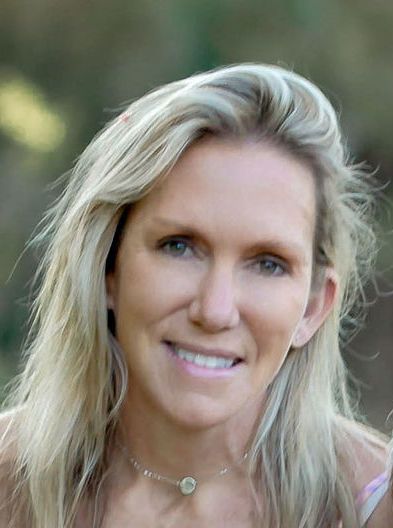 ---