Where you live has an impact on how much you pay for health insurance. Other factors that affect premiums include your age, your health care needs, the type of plan you want and the number of people you want on your policy.
We selected companies that offer the cheapest medical insurance in El Paso after reviewing Marketplace data. We took into account monthly premiums, maximum out-of-pocket (MOOP) expenses, claim denial rates and the types of plans on offer. Not all companies provide the same types of plans and metal tiers, so it's ideal that you compare your options and choose one based on your specific needs.
Best
Health Insurance
In El Paso
2023
Best Health Insurance in El Paso (2023)


Best Overall Health Insurance in El Paso
MoneyGeek looked at insurance companies in El Paso to determine the best options based on how they fare across affordability, customer service and plan options. Based on our research, the best health insurance companies in El Paso are:
Ambetter from Superior Health Plan: Average monthly premium is $536 and MOOP is $4,800
Aetna: Average monthly premium is $443 and MOOP is $5,215
You should evaluate more than just the cost when selecting a health provider. The available plans, customer service ratings and cost-sharing options should also be considered.
Ambetter from Superior HealthPlan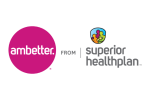 COMPANY HIGHLIGHTS
Ambetter from Superior Health Plan provides medical insurance at a monthly premium of $536 and a MOOP of $4,800. These are average costs and your actual price will vary based on different plans. This company has an excellent claims denial score and approves almost all claims.
Some of the company's plans come with vision and dental coverage. Expectant mothers may benefit from maternity health programs. If you're unable to visit a doctor in person, you can use the company's telehealth services to seek medical assistance from doctors over the phone or via video. The My Health Pays program rewards members for making healthy decisions surrounding diet, exercise and overall wellness.
While Ambetter from Superior Health Plan does not offer the cheapest health insurance plans in El Paso, it does have the best claims denial rating.
Aetna

pros
Offers the cheapest medical insurance in El Paso
cons
Has a low MOOP score, which may translate into high out-of-pocket expenses
COMPANY HIGHLIGHTS
Aetna is a great option if you're looking for cheap health insurance in El Paso because its average monthly premium is the lowest available option at $443 per month. This company does have the highest MOOP, which stands at $5,215. These are average values, and actual costs will vary.
Aetna shares the top spot with Ambetter from Superior Health Plan for claims denial, denying 0% of all claims. If you're an Aetna Medicare beneficiary, you can get dental, vision and hearing coverage, in-home health visits and an over-the-counter allowance. Attain by Aetna gives members the ability to earn rewards for living a healthy lifestyle.
The company's Affordable Care Act (ACA) Marketplace health insurance plans cover prescription drugs, maternity/newborn care and mental health services.
Best Cheap Health Insurance in El Paso
MoneyGeek identified Ambetter as the best affordable health insurance provider in El Paso. Its average health insurance cost is $540 per month, and its MOOP is $4,314. The actual amount depends on how you split health care costs with the company and can vary between cities and states.
The company that provides the best health insurance in El Paso is not necessarily the most affordable. If you're looking to get cheap health insurance, it's important for you to understand how the Marketplace metal system works and the correlation between MOOP costs and premiums. You should also look at deductibles, co-insurance and copayments.
Ambetter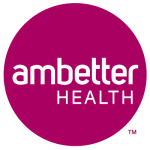 cons
Not the most affordable option
COMPANY HIGHLIGHTS
The average monthly premium if you get health insurance from Ambetter is $540. Its MOOP cost is $4,314, but these numbers are averages. Actual costs vary based on different factors. The company denies 38.1% of claims, which is the highest among competitors. This could be cause for concern since you want to ensure your claims will be paid.
This health insurance company provides telehealth services that you may use in different scenarios. You also have the option to get dental and vision coverage. The My Health Pays program rewards members for leading a healthy lifestyle.
Ambetter leaves room for improvement when it comes to affordability, given that it ranks sixth out of 11 in terms of pricing. However, it takes the top spot in this segment because of its MOOP score and the types of plans it offers.
Cheapest Provider by Metal Tier
Aetna provides the cheapest premium for a 40-year-old in El Paso, charging an average of $443 per month. These rates are on a provider level.
The cheapest coverage is not necessarily the best. If you're looking for an affordable option, Silver plans are good mid-tier alternatives because they tend to offer premium reductions.
The metal system consists of basic tiers that include Bronze, Silver, Gold and Platinum. Bronze plans come with the lowest monthly premiums. Catastrophic plans have lower premiums than Bronze but are highly restrictive.
Low monthly premiums are typically offset by high MOOP expenses. While they offer coverage for disastrous events, they don't provide adequate coverage for regular health care.
The table below shows the cheapest health insurance companies in El Paso based on metal tiers. We've excluded Catastrophic plans because they have restrictive eligibility.
WHICH METAL TIER IS RIGHT FOR ME?
Catastrophic: This tier is best for dealing with emergencies and people who don't need frequent health care.
Bronze: This is one step above Catastrophic coverage and is ideal for healthy individuals.
Silver: This tier is best for people with moderate incomes who want to find a balance between affordability and services.
Gold: People who need frequent or extensive health care may benefit by getting a Gold policy.
Platinum: This tier is ideal for people whose frequent or extensive health care needs will help offset their higher monthly payments in the long run through lower out-of-pocket expenses when compared to other tiers.
Cheapest Plan by Metal Tier
The cheapest average premium for a Silver plan for a 40-year-old comes from Aetna's Silver S: Aetna network of doctors & hospitals + $0 Walk-in clinic + $0 Telehealth 24/7, with a monthly premium of $414. We have based this section on a plan level and not a provider level.
The corresponding table highlights the most affordable insurance providers in El Paso by metal tier and their average costs. We have not included Catastrophic plans because they're only available to people under 30 years of age.
Compare Insurance Rates
Ensure you are getting the best rate for your insurance. Compare quotes from the top insurance companies.
How Age Affects Health Insurance in El Paso
The primary factor that affects health insurance costs is your age, irrespective of where you live. Premiums increase as you age to compensate for expected increases in health care needs. More often than not, Bronze or Expanded Bronze plans are the most affordable. While Catastrophic plans are cheaper, they come with various restrictions.
If you choose a lower-tiered plan, make sure you're okay with the available network so you don't have to pay extra for using out-of-network services. You can review the table below to evaluate the cheapest insurance companies for Silver plans.
Cheapest Health Insurance in El Paso by Age
Your age and the metal tier you select have a bearing on how much you pay for coverage each month. The older you get, the more you can expect to pay for the same tier. The corresponding table shows how costs increase based on your age and different tiers.
MEDICAID AND MEDICARE
Medicaid and Medicare, both government-sponsored programs, offer some of the cheapest health insurance alternatives but have stringent eligibility criteria.
Medicaid is for people with limited income and resources. Medicare is for people 65 years or older and younger people with specific conditions or disabilities. Qualifying for Medicare Advantage requires that you already have Medicare Part A and Part B.
How to Find the Best Cheap Health Insurance in El Paso
If you're looking for the best cheap health insurance in El Paso, there's a lot to consider. Not only do you need to figure out where to look for plans, but it's important to create a budget, identify tax breaks and more.
1
Know Where to Look
Depending on how old you are and your employment status, you might be able to get health insurance through your parents (if you're not 26 yet) or through your employer. Other options include the government, the Marketplace and insurance companies.
Age plays a factor in plan options, so the most affordable health insurance for 18-year-olds might differ from options for 26-year-olds.
2
Budget Based on Your Health Care Needs
Look at your health care needs to determine the type of coverage you need since this affects the cost. If you opt for cheap health insurance with fewer benefits, you might pay less in the form of premiums but more in out-of-pocket expenses. A more expensive plan that provides extensive coverage and a bigger network could help you meet your MOOP and deductible faster. Then your insurance company should cover all costs.
3
Check for Premium Tax Credits
If you qualify for a premium tax credit, it can lower your monthly premium. Typically, these are available to people whose income is at least 100% of the federal poverty level (FPL) who also do not qualify for publicly assisted health insurance like Medicaid and Medicare.
4
Check Government Program Eligibility
Medicare and Medicaid, two of the government's most common health care programs, offer some of the cheapest health insurance solutions. However, qualifying for them requires that you meet strict eligibility criteria.
People who don't have jobs may benefit by looking at the best insurance policies for unemployed individuals.
5
Choose Your Plan
Once you've looked at various options based on your individual requirements and have determined the one that might work best for you, make sure you're okay with all the fine print. If you are and it happens to be the most affordable plan, it's fine to move forward with purchasing it.
Health Insurance Subsidies and Income-Based Assistance
Financial assistance is usually available to people from specific low-income brackets. Previously, people who benefitted from subsidies were ones whose income stood between 100% and 400% of the FPL. The American Rescue Plan Act and the Inflation Reduction Act suspended this rule until 2025, which makes people with incomes over 400% of the FPL eligible to receive subsidies.
If you don't qualify for a health insurance subsidy, you may look at what Medicaid, Medicare and the Children's Health Insurance Program (CHIP) have to offer. Depending on where you live, your income needs to be 100% to 150% of the FPL to qualify for Medicaid.
SHORT-TERM HEALTH INSURANCE
You may consider getting short-term health insurance if you want to bridge a gap in coverage until enrollment is open again or you start a new job. These plans differ from Marketplace plans in a few ways. Your plan might not cover essential benefits, and you may have trouble with a claim if you have a pre-existing condition.
While you might pay a low monthly premium, you may have to deal with high co-insurance and copay costs that can increase out-of-pocket expenses. These plans also do not come with any tax credits or subsidies.
Frequently Asked Questions About Health Insurance in El Paso
Taking a look at answers to other commonly asked questions about the best way to find affordable health insurance in El Paso can help simplify your decision-making process.
About Brenna Kelly, Licensed Health Insurance Agent
---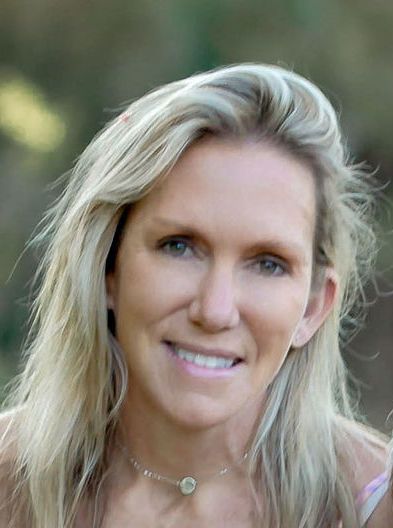 ---