The cost of health insurance depends on several factors, including your age, plan type and the insured person's medical history and needs. To help you identify the most affordable health insurance plans in Duluth, MoneyGeek analyzed market data from several sources. We also ranked the top Duluth health insurance providers by assessing their quality of service to policyholders, plan options and cost.
Choosing the best health insurance plan requires research and comparison since not all providers offer all plan types or metal tiers. If only one insurer is available in your area, choose the best plan for your needs.
METHODOLOGY
Best Overall and Runner-Up
For best overall and runner-up, MoneyGeek evaluated cost, customer satisfaction and plan data obtained from the Health Insurance Exchange Public Use Files, the National Committee for Quality Assurance (NCQA) and the National Association of Insurance Commissioners (NAIC) complaint index to establish recommendations. Categories were weighted 55% for cost, 35% for customer service and 10% for plan options.
Best Cheap
In most cases, plans were aggregated to generate the estimated costs for any given company. Although the represented data shows the average premiums for any given section, specific company plans will vary in price. Unless otherwise stated, rates reflect the cost for a 40-year-old individual.
Best Overall Health Insurance in Duluth
When shopping for the best health insurance company in Minnesota, evaluate the plan options, quality of service and premiums offered by each health insurance company before making a final decision. According to MoneyGeek's analysis, UCare Minnesota is Duluth's best health insurance provider based on these factors and earned a score of 85 out of 100.
Best Health Insurance in Duluth

pros
Excellent customer service rating
cons
Limited metal tier options
Can't pay premiums with cash
Limited customer service hours
COMPANY HIGHLIGHTS
UCare Minnesota is a nonprofit, independent health plan that provides health coverage and services across Minnesota and western Wisconsin. This carrier helps individuals and their families looking for health insurance through MNsure, the state's insurance marketplace. It also covers those who are qualified for Medicare.
The company ranked well in affordability and customer service. It serves those eligible for Medicare, those enrolled in Minnesota's other health care programs, such as MinnesotaCare and Medical Assistance and those with disabilities.
However, this provider has limited metal tier options.
Health Insurance in Duluth Runner-Up
According to MoneyGeek, Blue Cross Blue Shield of Minnesota is the second-best health insurance company in Duluth, with an overall score of 79.5 out of 100. It ranked well in terms of affordability and customer service but scored lower in plan options.
Health Insurance Runner-Up

Blue Cross and Blue Shield of Minnesotta
Blue Cross Blue Shield of Minnesota was founded in 1933 as Minnesota's first health plan. It is a nonprofit, taxable corporation. Blue Cross Blue Shield of Minnesota is an independent licensee of the Blue Cross and Blue Shield Association.
This company provides health and wellness services such as online mental health treatment, tobacco quitting and vaping support. However, the company is managed regionally.
Overall, the company ranks well in affordability and offers great customer service. However, its plan options are limited.
HOW TO FIND CHEAP HEALTH INSURANCE
Metal tiers are used to classify marketplace plans, with Bronze being the cheapest and Platinum being the most expensive. Those under 30 years old or people with low incomes could be eligible for Catastrophic coverage. Catastrophic plans feature the lowest premiums but substantial out-of-pocket costs.
MoneyGeek advises starting with Bronze plans when looking for the cheapest medical insurance in Duluth. Just be sure that such plans cover your needs. Otherwise, there are Silver plans that offer subsidies.
Cheapest Health Insurance in Duluth for Individuals
The cost of health insurance in Duluth is determined by your cost-sharing arrangement with your insurer. Furthermore, premium costs differ by state and city. The best provider for you may not be the most affordable.
If affordability is your primary concern, you should familiarize yourself with the marketplace metal system, which defines standards for how much insurers may charge specific customers. Plans range from Bronze to Platinum, with variable out-of-pocket maximums (MOOPs) based on premiums paid.
Bronze plans offer the lowest premiums but higher MOOPs, making them good for people who don't need much care.
Plan cost examples for metal tiers in Duluth are shown below.
Cheapest Health Insurance in Duluth for Individuals by Metal Tier
| Metal Tier | Company | Monthly Premium |
| --- | --- | --- |
| | | |
| | Blue Cross Blue Shield of Minnesota | |
| | Blue Cross Blue Shield of Minnesota | |
Some carriers offer Expanded Bronze plans. Expanded Bronze plans cover at least one substantial service before the deductible is met.
UNDERSTANDING HEALTH INSURANCE COSTS
When buying health insurance in Duluth, it is important to understand all associated expenses. Here is a breakdown of the key expenses associated with your coverage:
Premium: The monthly expense you'll pay for your insurance coverage is your premium.
Deductible: The deductible is the amount you must pay for health care services before your insurance starts to kick in.
Out-of-Pocket Maximum (MOOP): This is the maximum amount specified by your plan for your deductible, copayments and co-insurance in a particular plan year. Your insurer will cover any costs that exceed the out-of-pocket limit.
Co-Insurance: This is the cost percentage of a health care or medical procedure you pay after your deductible.
Copay: This is the fixed cost you must pay every time you visit the doctor or get a prescription filled.
How Age Affects Health Insurance Costs in Duluth
Your health insurance premiums are heavily influenced by age. Health insurance companies expect that their elderly customers will have more medical expenses and, therefore, charge higher rates.
The least expensive health insurance policies are either Bronze or Expanded Bronze. If you're interested in purchasing one of these plans, make sure your preferred service provider is in the insurer's network so that you don't have to pay out of pocket.
Because there are eligibility restrictions for Catastrophic plans, they are not included in the cheapest insurer's table below.
Cheapest Health Insurance in Duluth by Age
| Age | Company | Monthly Premium |
| --- | --- | --- |
| | | |
| | | |
| | | |
| | | |
How to Find Cheap Health Insurance in Duluth
No single health care plan is best for every individual. You should look for a health insurance provider in Duluth that offers affordable plans that cover the services you need.
A plan with a high deductible and a cheap premium may be suitable if you don't anticipate needing medical services in a given year. If you anticipate requiring more extensive treatment, it may be worthwhile to pay a high premium since you will spend less out of pocket.
SHORT-TERM HEALTH INSURANCE
When there is a gap in your coverage, such as when you're waiting for open enrollment or for the benefits of new employment to take effect, short-term health insurance might be an affordable option.
Short-term health insurance may not always offer essential benefits and may reject coverage to those with pre-existing diseases. Even though many plans may have cheap monthly premiums, the hefty copayments and co-insurance add to the care expense. Also, subsidies and tax credits aren't offered with these plans.
Health Insurance Subsidies and Income-Based Assistance
The government provides subsidies and income-based support to make health insurance more accessible. Those earning at least 100% of the federal poverty level (FPL) are eligible for subsidies to cut plan costs. Generally, subsidies are restricted to 400% of the FPL, but the American Rescue Plan removed this limit for 2022, allowing more people to qualify.
Medicaid and the Children's Health Insurance Program (CHIP) are alternatives to health insurance subsidies if you do not qualify. To qualify for Medicaid, your income must be between 100 and 150% of the FPL, depending on your state.
Finding the Best Health Insurance in Duluth
The least expensive health insurance plan is not necessarily the best. A low-premium plan with a large deductible could cost you more if you need regular treatment. As a result, you should strike a balance between quality and affordability.
Tips for Finding the Right Coverage for You
Coverage may vary widely among providers in terms of price, features and availability. MoneyGeek outlined steps you can follow to find the ideal coverage in Duluth for your needs.
1
Know Where to Start
Duluth residents looking for health insurance have various alternatives, including those provided by employers, your parents (if you're under 26), the health insurance marketplace and the government.
2
Mark the Enrollment Deadlines
Typically, market plans are only accessible for purchase or change during open enrollment. If you miss the deadline, you may have to wait until the next open enrollment season to get health insurance. However, if you are eligible for a particular enrollment period, you may be able to purchase marketplace coverage outside of the typical time frame.
3
Understand Your Health Care Needs
When searching for health insurance, it's essential to understand your needs. You want the right coverage for your requirements. Ensure your preferred doctors are in a plan's network before enrolling.
4
Review Costs
Compare pricing to find the lowest and best Duluth health insurance. Compare rates, deductibles, copays and co-insurance. Lower rates mean greater deductibles, and higher premiums mean more coverage.
5
Check Your Prescriptions
Consider whether the plan fulfills your needs. Make sure your plan covers your medicines and treatments.
6
Choose Your Plan
The least expensive health insurance plan might not meet everyone's needs. But you can buy the cheapest plan if you are pleased with its coverage.
Frequently Asked Questions About Health Insurance in Duluth
Shopping for health insurance in Duluth can be overwhelming. MoneyGeek answered some frequently asked questions about health insurance plans in the city to help you learn more.
About Brenna Kelly, Licensed Health Insurance Agent
---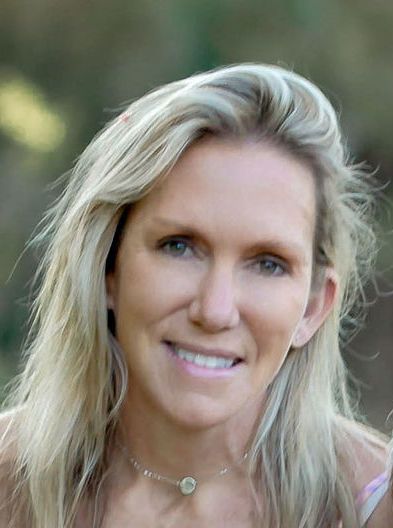 ---