The city where you live, your age, plan type, the number of people on your policy and your unique health care needs affect the cost of your health insurance premiums. Plan types also differ by company, so it's best to shop around.
MoneyGeek collected and analyzed marketplace data to help you determine the cheapest companies in Detroit. To provide a more comprehensive analysis, MoneyGeek also investigated service quality and plan options in addition to affordability.
METHODOLOGY
Best Overall and Runner-Up
For best overall and runner-up, MoneyGeek evaluated cost, customer satisfaction and plan data obtained from the Health Insurance Exchange Public Use Files, the National Committee for Quality Assurance (NCQA) and the National Association of Insurance Commissioners (NAIC) complaint index to establish recommendations. Categories were weighted 55% for cost, 35% for customer service and 10% for plan options.
Best Cheap
In most cases, plans were aggregated to generate the estimated costs for any given company. Although the represented data shows the average premiums for any given section, specific company plans will vary in price. Unless otherwise stated, rates reflect the cost for a 40-year-old individual.
Best Overall Health Insurance in Detroit
Aside from the cost, other important factors to consider when purchasing health insurance include plan options, customer service and cost-sharing choices. After weighing these aspects, MoneyGeek determined that Blue Care Network of Michigan is the best health insurance company in Detroit, earning a total score of 88.5 out of 100.
Below is a detailed look at MoneyGeek's top pick. You may also review MoneyGeek's recommendations for the best and cheapest health insurance in Michigan.
Best Health Insurance in Detroit
pros
Offers highly affordable plans
Available and widely accepted in 50 states
The Blue Cross app lets members view their claims, benefits and virtual ID card
cons
Limited plan options in Detroit
Operated separately by an association of 36 companies
COMPANY HIGHLIGHTS
Blue Care Network of Michigan is an independent licensee of Blue Cross Blue Shield. It was established in 1975 when Blue Cross Blue Shield of Michigan bought several small health plans in the eastern and middle parts of the state.
These eventually formed the four independent regional health maintenance organizations (HMOs), which are now recognized as Blue Care Network of Michigan – the largest HMO in the state. The company serves 4.5 million customers across the state and boasts high customer satisfaction ratings from NCQA and J.D. Power.
Health Insurance in Detroit Runner-Up
Priority Health is MoneyGeek's runner-up for Detroit's best health insurance company, with a total score of 77.5 out of 100. Below are this insurance provider's key features and offerings.
Health Insurance Runner-Up
Priority Health
Priority Health is a nationally recognized health insurance company that serves a million members across Michigan, including Detroit. It provides affordable HMO, Medicare and Medicaid policy options alongside health savings accounts, health reimbursement arrangements and managed care.
This insurer is also rated highly in terms of customer service. Among its noteworthy programs are preventive services, virtual-first health plans for large employers and a navigation and advocacy solution for health benefits called PriorityGPS. That said, the company has only one metal tier option.
HOW TO FIND CHEAP HEALTH INSURANCE
Marketplace plans are categorized into metal tiers: Bronze, Silver, Gold and Platinum. Generally, lower tiers tend to be cheaper than higher tiers. A few insurers also offer Catastrophic plans, which are even more affordable but cater to low-income individuals under 30.
The cheapest options are the Catastrophic and Bronze plans, but carefully review them to see if they adequately cover your health care needs. If you need more care, opt for a Silver plan, which sometimes offers subsidies.
Cheapest Health Insurance in Detroit for Individuals
In addition to your location, health insurance companies consider how you will share costs when determining your premiums. The marketplace metal system subdivides health plans into tiers – with lower deductibles and increasing premiums and coverages, as you go from the lowest metal tier (Bronze) to the highest one (Platinum).
The cheapest plans are not always the best options, but if you're looking for low-cost health care insurance, MoneyGeek recommends you first understand the health insurance marketplace and how various costs within a plan are associated. Premiums are not the only expense to be mindful of when calculating the average cost of health insurance. Factors like maximum out-of-pocket costs (MOOPs), deductibles, copays and co-insurance can affect how much you'll need to pay, especially if you require significant health care.
Cheapest Health Insurance in Detroit for Individuals by Metal Tier
| Metal Tier | Company | Monthly Premium |
| --- | --- | --- |
| Catastrophic | Blue Care Network of Michigan | $200 |
| Bronze | Ambetter from Meridian | $244 |
| Expanded Bronze | Priority Health | $231 |
| Silver | Priority Health | $289 |
| Gold | Ambetter from Meridian | $327 |
Expanded Bronze plans are also available in Detroit. These give more protection than standard Bronze plans and cover a minimum of one major service before the deductible is met.
UNDERSTANDING HEALTH INSURANCE COSTS
Premiums are just one aspect of health insurance costs. MoneyGeek walks you through the additional expenses that may apply to your health care policy.
Premium: The payment you make for your insurance policy. You can pay your premiums in monthly, quarterly or yearly terms during your period of coverage, depending on the plan.
Deductible: The amount you'll need to shoulder for covered medical care before your policy kicks in and the insurance company pays its share of your medical costs.
Out-of-Pocket Maximum: Also known as MOOP, this is the highest amount you'll expect to pay on top of your premium.
Co-Insurance: A fixed percentage you pay for covered health care services and procedures after you have met your deductible.
Copay: A set amount you pay for a covered health care service, such as a doctor visit or prescription.
How Age Affects Health Insurance Costs in Detroit
Health care needs tend to increase as one advances in age. Insurance companies consider age when calculating health insurance premiums to offset this increased risk.
Use the chart below to see how average premiums change based on age and metal level.
To help you appreciate how health insurance costs increase as a policyholder grows older, MoneyGeek listed the cheapest health insurance providers in Detroit alongside their average monthly premiums for various age groups. Note that we excluded Catastrophic plans because only a small percentage of policyholders meet the eligibility requirements.
Also, before purchasing a lower-tiered plan, ensure that you're comfortable with the provider's network and accessibility to avoid paying high out-of-pocket expenses.
Cheapest Health Insurance in Detroit by Age
| Age | Company | Monthly Premium |
| --- | --- | --- |
| 18 | Ambettter from Meridian | $174 |
| 26 | Ambettter from Meridian | $195 |
| 40 | Ambettter from Meridian | $244 |
| 60 | Ambettter from Meridian | $517 |
Cheapest Health Insurance in Detroit for Families
The more people you add to your policy, the more expensive it will get. However, buying family health insurance is still more economical than purchasing separate insurance policies for each family member.
In the chart below, MoneyGeek shows how family size and metal level influence family health insurance rates in Detroit, on average.
Cheapest Premiums for Family Health Insurance
| Metal Tier | Family of Three | Family of Four | Family of Five | Family of Six |
| --- | --- | --- | --- | --- |
| Catastrophic | $519 | $638 | $758 | $877 |
| Bronze | $633 | $779 | $924 | $1,070 |
| Expanded Bronze | $600 | $738 | $876 | $1,014 |
| Silver | $792 | $974 | $1,156 | $1,339 |
| Gold | $851 | $1,046 | $1,242 | $1,438 |
How to Find Cheap Health Insurance in Detroit
When purchasing health insurance in Detroit, remember that there is no single perfect plan that will apply to everyone. The best option will give you adequate coverage at a cost you're comfortable paying.
If you're in great shape and don't require much medical care, the cheapest option might be to purchase a Catastrophic coverage or high-deductible health plan (HDHP).
SHORT-TERM HEALTH INSURANCE
Short-term health insurance can be great if you need coverage between jobs or before open enrollment starts. But these temporary solutions shouldn't be used to replace marketplace plans. Keep in mind that short-term health insurance plans:
May not cover all the essential benefits that a marketplace plan provides.
May deny coverage to individuals with pre-existing conditions.
Have higher copays/co-insurance.
Aren't eligible for subsidies and tax credits.
Health Insurance Subsidies and Income-Based Assistance
You can secure health insurance subsidies for marketplace health insurance if you belong to a low-income bracket. In 2022, the American Rescue Plan modified the income limits for health insurance subsidies to give more people access to financial assistance. With the new regulations, individuals with at least 100% of the federal poverty level (FPL) may qualify.
If your income doesn't fall within these brackets, you may still be eligible for Medicaid and the Children's Health Insurance Program (CHIP). Medicaid requires an income between 100% and 150% of the FPL, depending on your state.
Finding the Best Health Insurance in Detroit
Remember to look beyond costs when purchasing health insurance since the cheapest option might not necessarily offer the best quality, especially in terms of customer service and plan flexibility. Also, a lower-tiered, cheaper plan may be more expensive in the long run if you need more frequent care.
Tips for Finding the Right Coverage for You
It is important to evaluate health insurance plans, especially their related costs and summary of benefits, to make sure that you're getting the right coverage for your needs. Follow these steps to find the best health insurance for you in Detroit.
1
Know Where to Start
Start looking for health care from your job, your parents (if you're 26 years old or under), the health insurance marketplace or the government.
2
Mark the Enrollment Deadlines
Marketplace health insurance plans are only available to purchase or change during the open enrollment period, so be mindful of these dates. However, qualifying life events will allow you to enroll outside of open enrollment.
3
Understand Your Health Care Needs
Identify your health care needs and preferences and make sure you choose a plan that aligns with these. A plan's summary of benefits will let you know if it will provide the coverage you require. Also, check if your preferred physician or hospital is in the plan's network.
4
Review Costs
Look beyond premiums when evaluating each plan's cost. The overall cost of health insurance also includes copays, deductibles and out-of-pocket maximums. Understanding these related expenses will let you choose the plan with the optimal cost-benefit ratio given your health care needs.
5
Check Your Prescriptions
Prescription medications can be costly. Make sure your desired insurance provider covers your prescriptions or offers them at affordable prices.
6
Choose Your Plan
The cheapest option might not always provide enough protection. Once you've found a plan that meets your health care needs, opt for the company that offers coverage for the lowest premium.
Frequently Asked Questions About Health Insurance in Detroit
MoneyGeek wraps up this guide to the best health insurance in Detroit by providing answers to the most common questions on this topic.
About Brenna Kelly, Licensed Health Insurance Agent
---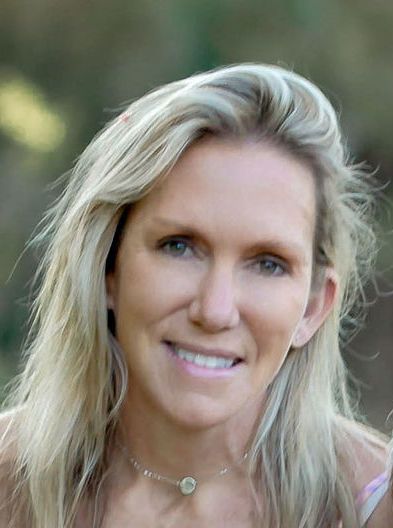 ---