Your health insurance cost is determined by various factors, including your age, plan type, location and coverage needs. MoneyGeek examined industry data to find the most affordable health insurance providers in Detroit. We also considered plan options, monthly premiums, maximum out-of-pocket (MOOP) expenses and claim denial rates to determine the best providers for customers in the city.
Shopping around is a great way to find the best health insurance policy because not all providers offer all metal tiers or plan options. If there is only one provider offering coverage in your location, review its plans and tier choices to see which is ideal for you.
Best
Health Insurance
In Detroit
2023
Best Health Insurance in Detroit (2023)

Best Overall Health Insurance in Detroit
MoneyGeek evaluated insurance companies in Detroit based on affordability, service quality and plan selection. US Health and Life is the best overall, with an average premium of $350 per month and a MOOP of $4,409 for Silver plans. Ambetter is our runner-up, with an average monthly cost of $324 and a MOOP of $4,325.
When choosing a health insurance plan, it's important to consider factors such as plan options and service quality in addition to cost. MoneyGeek also evaluated the best health insurance in Michigan to help you in your search.
US Health and Life
pros
Has the third-lowest average MOOP cost
Offers the third-cheapest premiums
cons
Offers limited plan options
COMPANY HIGHLIGHTS
US Health and Life is the best overall health insurance provider in Detroit, with an average monthly premium of $350 and a MOOP cost of $4,409. These figures are average rates, so actual plans may vary depending on various factors.
According to the data collected by MoneyGeek, almost all claims submitted by policyholders are accepted. Although the company isn't the cheapest option in Detroit, it received the highest overall MoneyGeek score thanks to its combination of affordable pricing and high claims approval rate.
Members can take advantage of discounts and choose providers from US Health and Life's major PPO network memberships in Michigan, which include Cofinity, Lakeland Care Network, First Health and MultiPlan.
Ambetter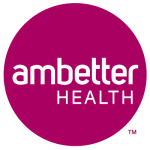 pros
Has the lowest average MOOP cost among eight companies
Offers the cheapest health insurance premium
cons
Denies a high percentage of claims
COMPANY HIGHLIGHTS
Ambetter has the lowest MOOP cost of $4,325 along with the cheapest average monthly rate of $324. These are average prices, so the price of your policy may differ. The company's overall ranking was brought down in part due to its subpar claims management — it denies about a third of all filed claims.
Ambetter offers Bronze, Silver and Gold Marketplace plans. Its My Health Pays rewards program also gives policyholders additional benefits if they meet certain criteria. You can exchange points for cash that you can use to pay for medical expenses such as monthly premiums, co-insurance, copays and deductibles.
Best Cheap Health Insurance in Detroit
The best cheap health insurance in Detroit is from US Health and Life. It has an average MOOP cost of $4,409 and an average monthly premium of $350.
Your health insurance cost is impacted by your location and by how you and your provider divide medical expenses. Plans with higher monthly premiums frequently have lower out-of-pocket expenses.
The company with the lowest rate may not always be the most ideal. If you're looking for low-cost health insurance, it's a good idea to familiarize yourself with the Marketplace metal tiers and how plan rates and MOOP expenses relate to one another. Always keep copays, co-insurance and deductibles in mind when considering pricing.
US Health and Life
pros
Provides the third-cheapest insurance rate out of eight companies
Has the third-lowest average MOOP cost among all insurers
Rejects few claims from policyholders
cons
Offers limited plan options
COMPANY HIGHLIGHTS
Individuals and families in Detroit can obtain the best cheap health insurance from US Health and Life. The average monthly premium for its Silver plans is $350, while its average MOOP cost is $4,409.
This company offers assurance for its policyholders because it has a 0% claim denial rate; compared to other insurers in Detroit, US Health and Life rarely denies claims. Although it doesn't offer the cheapest rates, its overall combination of pricing and claims approvals is the best in the city.
US Health and Life provides its members access to Teladoc Health, an online health service. Normal copays and co-insurance apply when scheduling a telehealth appointment. In addition, the company provides important documents and resources, such as appeal request forms, directly on its website and supports form submission via DocuSign to streamline the process.
Cheapest Provider by Metal Tier
With an average monthly premium of $324, Ambetter provides the cheapest health insurance in Detroit for Silver plans. Keep in mind that the most affordable health insurance policy may not always be the best. However, if you're looking for cheap policies, Silver plans offer mid-tier coverage and often come with premium reductions.
The Marketplace metal tier system includes plan levels Bronze through Platinum. Bronze plans offer the lowest monthly premiums but have the highest out-of-pocket costs, so they are not ideal for those who have a lot of regular medical expenses. Catastrophic plans are even cheaper than Bronze plans but have age restrictions and include even less coverage.
The most affordable health insurance companies in Detroit for every metal tier are shown below, alongside their average costs. Catastrophic plans were not included in this summary because they are only available to individuals under 30.
WHICH METAL TIER IS RIGHT FOR ME?
The metal tier best suited to you depends on your medical needs. Below is a brief summary of each tier:
Catastrophic: Ideal for people who only require care in an emergency.
Bronze: Suitable for those who rarely require medical attention and are in generally good health.
Silver: Best for individuals seeking a moderate amount of coverage at a reasonable rate.
Gold: Ideal for people who frequently need medical attention.
Platinum: Suitable for people whose health care expenses will quickly meet the MOOP cost, making the high monthly premiums a better financial decision in the long run.
Cheapest Plan by Metal Tier
The cheapest Silver plan in Detroit is Ambetter Virtual Access Silver, with an average monthly premium of $311.
Based on the metal tier, the cheapest rates in Detroit range from $233 to $343 monthly. The following table lists the most affordable policies by metal tier along with their average rates. Catastrophic plans were excluded as they are only available to people under 30.
Compare Insurance Rates
Ensure you are getting the best rate for your insurance. Compare quotes from the top insurance companies.
How Age Affects Health Insurance in Detroit
When determining your premiums for health insurance, companies consider age as a primary factor, with costs rising as you grow older. Aside from Catastrophic policies, Bronze or Expanded Bronze plans are usually the most affordable and don't include the age limitation that Catastrophic plans do.
To prevent having to pay higher out-of-pocket expenses for out-of-network services, it is essential to research your company's network before choosing a lower-tiered plan. The table below lists some of Detroit's most affordable service providers for Silver plans.
Cheapest Health Insurance in Detroit by Age
The price of your health insurance is most affected by two variables: age and metal tier. The older you are and the higher the metal tier you select, the higher your rates will be. The graph below shows examples of health insurance costs by age and metal tier.
MEDICAID AND MEDICARE
Eligible consumers can enroll in the government-sponsored Medicare or Medicaid programs, which provide some of the cheapest health insurance plans.
Medicaid eligibility is determined by household size and income, whereas you must be 65 or older to qualify for Medicare. You may also look into getting Medicare Advantage or Medicare Supplement plans depending on your needs.
How to Find the Best Cheap Health Insurance in Detroit
When comparing health insurance companies in Detroit, consider your health care needs and anticipated costs. To find the best cheap option, you may research provider fees, MOOP costs and coverage selections.
1
Know Where to Look
Knowing where to explore your options will allow you to find the best health insurance. Health insurance for 18-year-olds could be more affordable through a parent, while health insurance for 26-year-olds may be cheapest through an employer. You can also look for insurance through the Marketplace, the government or insurance companies depending on your situation.
2
Budget Based on Your Health Care Needs
Always be sure to carefully weigh your budget for monthly payments against your health care needs. A cheap premium may allow you to save money monthly, but because of the greater MOOP cost, you may end up paying more in the case of an emergency. A plan with low MOOP costs and a high monthly rate could be a more economical choice if you need frequent medical care.
3
Check for Premium Tax Credits
Premium tax credits can help you pay for health insurance by reducing your monthly premium payment. This government assistance is generally available to those whose income reaches at least 100% of the federal poverty level (FPL). If you qualify for publicly assisted health insurance, including Medicaid and Medicare, you would not be eligible for a tax credit.
4
Check Government Program Eligibility
Medicare and Medicaid are two government-sponsored programs that are significantly less expensive than private Marketplace policies. They have strict eligibility requirements, but Medicaid is one of the best health insurance options if you're unemployed, while Medicare is available to those over 65.
5
Choose Your Plan
Health care requirements are unique to everyone. Think about your coverage needs and finances — the cheapest plan is acceptable if you are confident that it will meet all of your medical needs and you are satisfied with the network, health programs and other features.
Health Insurance Subsidies and Income-Based Assistance
Health insurance costs can be expensive, but you could be eligible for a health insurance subsidy based on your income. Generally, your income must be between 100% and 400% of the FPL to qualify. However, more people will be able to get subsidies until 2025 thanks to the American Rescue Plan Act and the Inflation Reduction Act, which extended benefits to those with income over 400% of the FPL.
For those who may not qualify for a subsidy, Medicare and Medicaid offer cheap health coverage options. If your income falls between 100% and 150% of the FPL (depending on the state), you could be eligible for Medicaid or the Children's Health Insurance Program (CHIP).
SHORT-TERM HEALTH INSURANCE
If you're looking for work or preparing for open enrollment, short-term health insurance may be ideal to make sure you're insured during these periods.
However, even the best short-term health insurance in Michigan will offer less coverage than marketplace plans, so it should be used with caution. Although short-term plans may have lower monthly costs, they usually also have higher copays and co-insurance. In addition, they do not qualify for subsidies.
Frequently Asked Questions About Health Insurance in Detroit
Finding the right health insurance plan can be challenging. To make things simpler for you, we have addressed some of the frequently asked questions about health insurance in Detroit.
About Brenna Kelly, Licensed Health Insurance Agent
---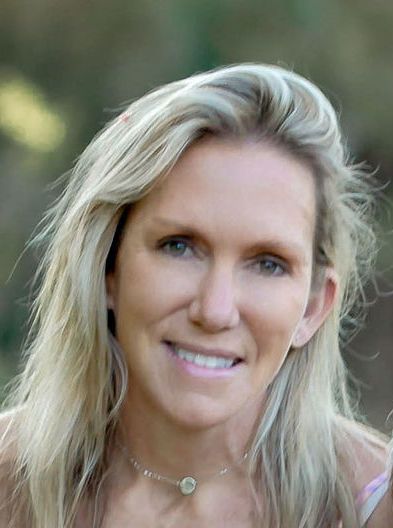 ---